*FTC Disclosure - If you make a purchase through a link on this site, we receive a small commission at no extra cost to you.*
Plus Size Push Up Bras - The Big Mistakes To Avoid

Plus Size Push Up Bras – You have a gorgeous curvy shape, a self-assuredness that's hard to resist, and a craving for beautiful lingerie.
You need a pushup bra that's easy to wear, flatters your silhouette, and has the flexibility to look amazing no matter what you wear it with. No worries, you've got this.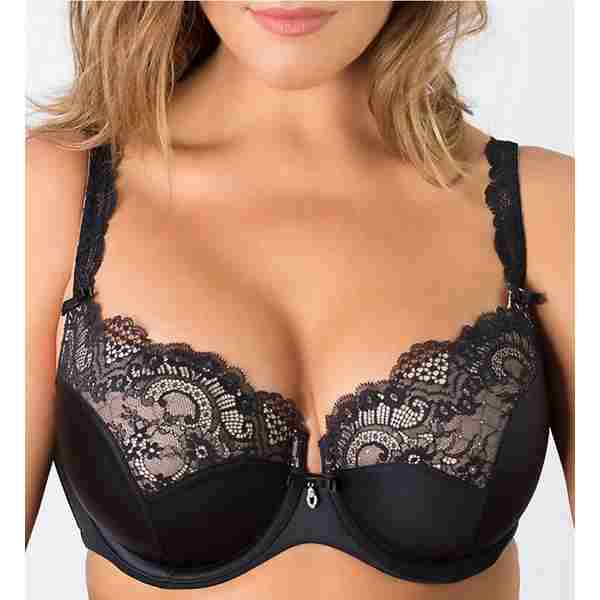 From finding the best styles to getting the perfect fit, we share the tips and tricks you need to know, along with the mistakes you need to avoid to get a great pushup.

---
Plus Size Push Up Bras That Are Too Tight

A push up bra's success is in the way it hugs your curves and creates cleavage, but squeezing yourself into one that's too tight isn't the right way to get the cleavage you want.
Look for a bra that provides a pushup effect from its construction instead of pouring yourself into style that's too tight.
A bra that's too snug will only create bulges under your clothing, which does nothing to flatter a curvy shape.
---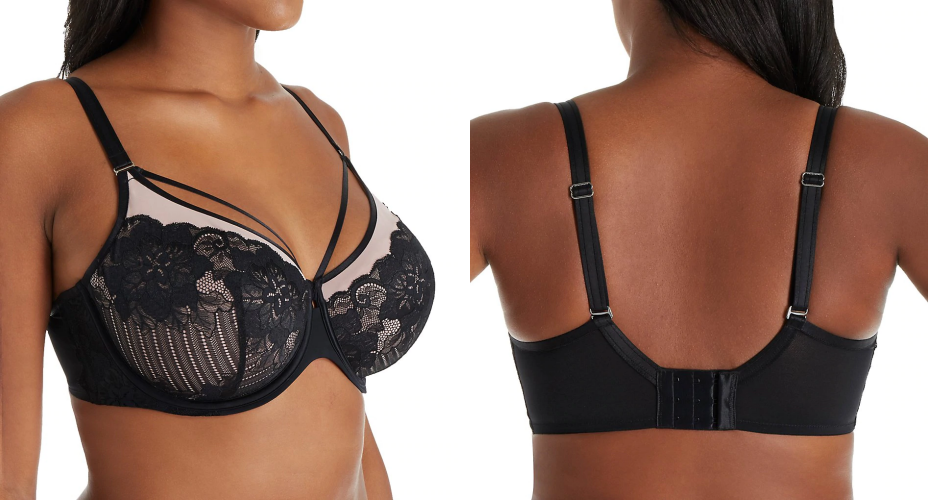 CURVY COUTURE
Not Trying Under Clothing

What looks great in the fitting room doesn't always work under your clothing, which is where your bra spends most of its time.
Make sure to slip your top on over any bra you're trying on in the fitting room. Check that it's sleek and smooth from all angles, and that the pushup effect is flattering and to your liking before making any purchase.
OLGA
Did You Know?
The most common styles have thick molded foam that is built into the bottom outer third of each cup with lighter padding throughout the rest of the brassiere.
Some plus size push up bras, the ones with extra lift have removable inserts or "cookies" that are either made of foam, gel, or silicone.
These brassieres give you the option of adding or removing padding depending on the outfit you are wearing.
Choosing Cups That Are Too Small
A proper push up will lift and hug your breasts together but will also keep you  contained. If your bust is spilling from the sides or overflowing from the top of the cups,  you may want to go up a cup size.
Look for styles that offer pushup from below the bust and from the sides instead of trying to shove your bust into cups that don't fit your plus size curves.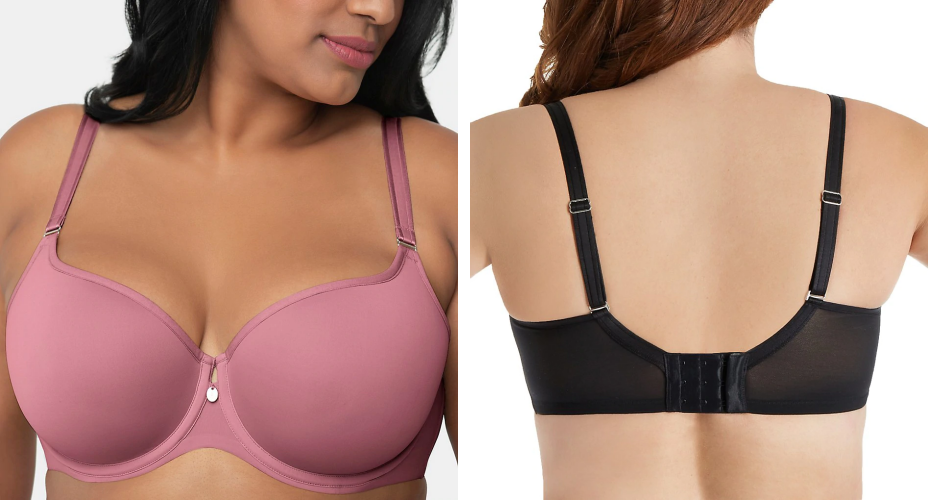 ---
Expecting The Cups To Do All The Work
A great pushup is about more than just the padding or support of the cups. While these are key components of great cleavage, there are other important elements to consider in a plus size bra.
Look for a piece with wide cut straps that will lift your bust without digging into your shoulders, and choose a nice wide bra band that fits securely to provide adequate support from below.
Keeping all three of these elements in mind will help you find the perfect pushup bra.
---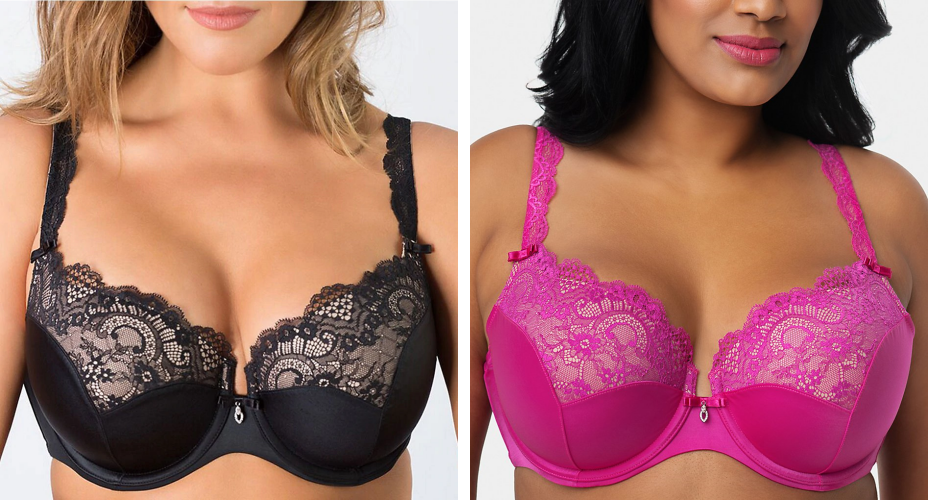 Plus Size Push Up Bras - Too Much Padding

Getting the pushup effect you want without adding too much padding to your frame will make for a more comfortable and cooler fit.
Fuller figures look best with cleavage boosting bras that hug and lift the bust from the sides of the cups rather than fully padded styles.
Too much padding only adds bulk and does not provide a streamlined silhouette, so look for cups that are lightly molded for a more figure flattering look.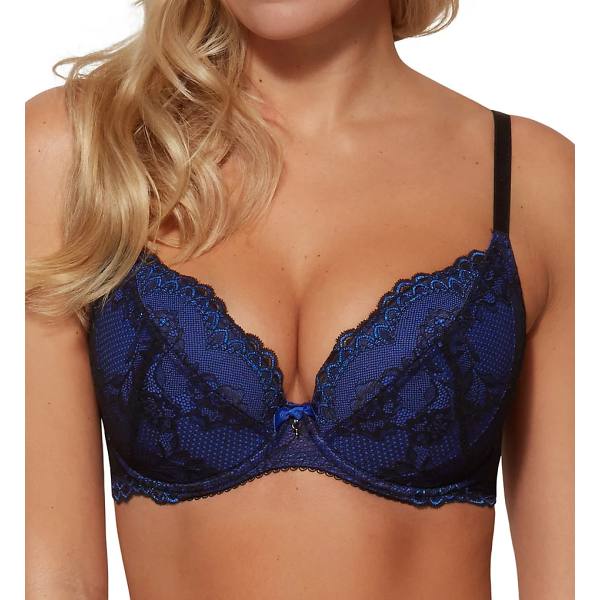 GOSSARD
---
Not Trying More Than One Style

With all of the great options available, we're lucky enough to have several choices when it comes to finding a great pushup bras.
There are plunge bras that are cut low in the centre and look great under deep v-necklines. These styles focus more on pushing the bust together in the centre.
Another great style option is the balconette bra, which lifts the bust from below and creates more oomph at the top of the breasts.

---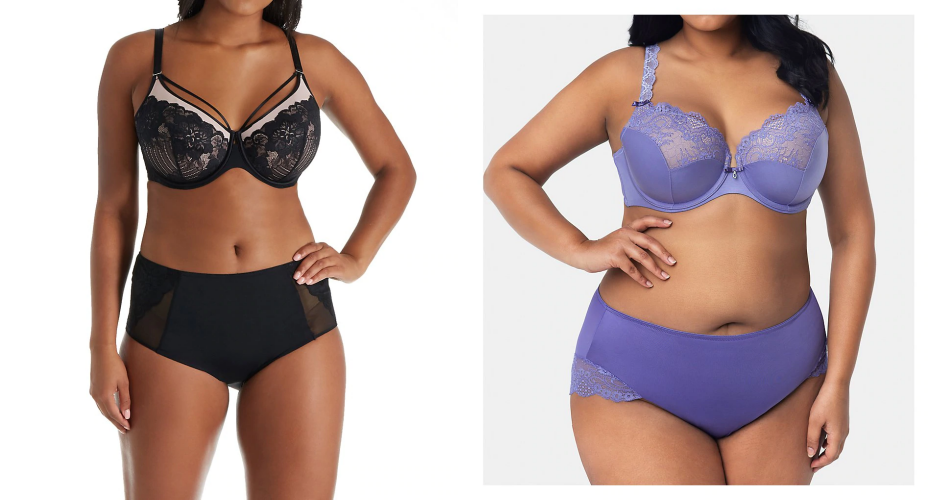 Not Maximizing Your Lingerie Options

Make the most of a push up bra by choosing a versatile style that works in as many scenarios as possible.
A neutral color will work under nearly anything in your closet and is more wearable than a bold color or a print.

Smooth microfiber cups keep you looking sleeker than textures like lace or mesh.
Convertible style straps can be interchanged to stay hidden under any neckline in your wardrobe.

Well-designed plus size push up bras that multi-task mean that you'll look and feel fantastic on a regular basis in a style that you can look forward to wearing again and again.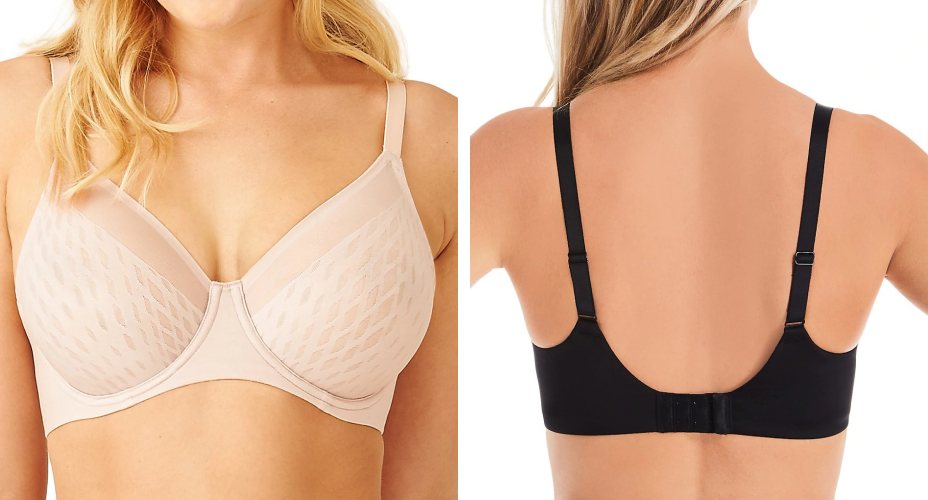 WACOAL