*FTC Disclosure - If you make a purchase through a link on this site, we receive a small commission at no extra cost to you.*
Plus Size Nightgown - The Big Mistakes To Avoid

Plus Size Nightgown - The wonderful thing about nightgowns is that there are endless ways to enjoy them - lounging while sipping your favorite cocktail, settling in with a good book, catching up on Netflix, etc.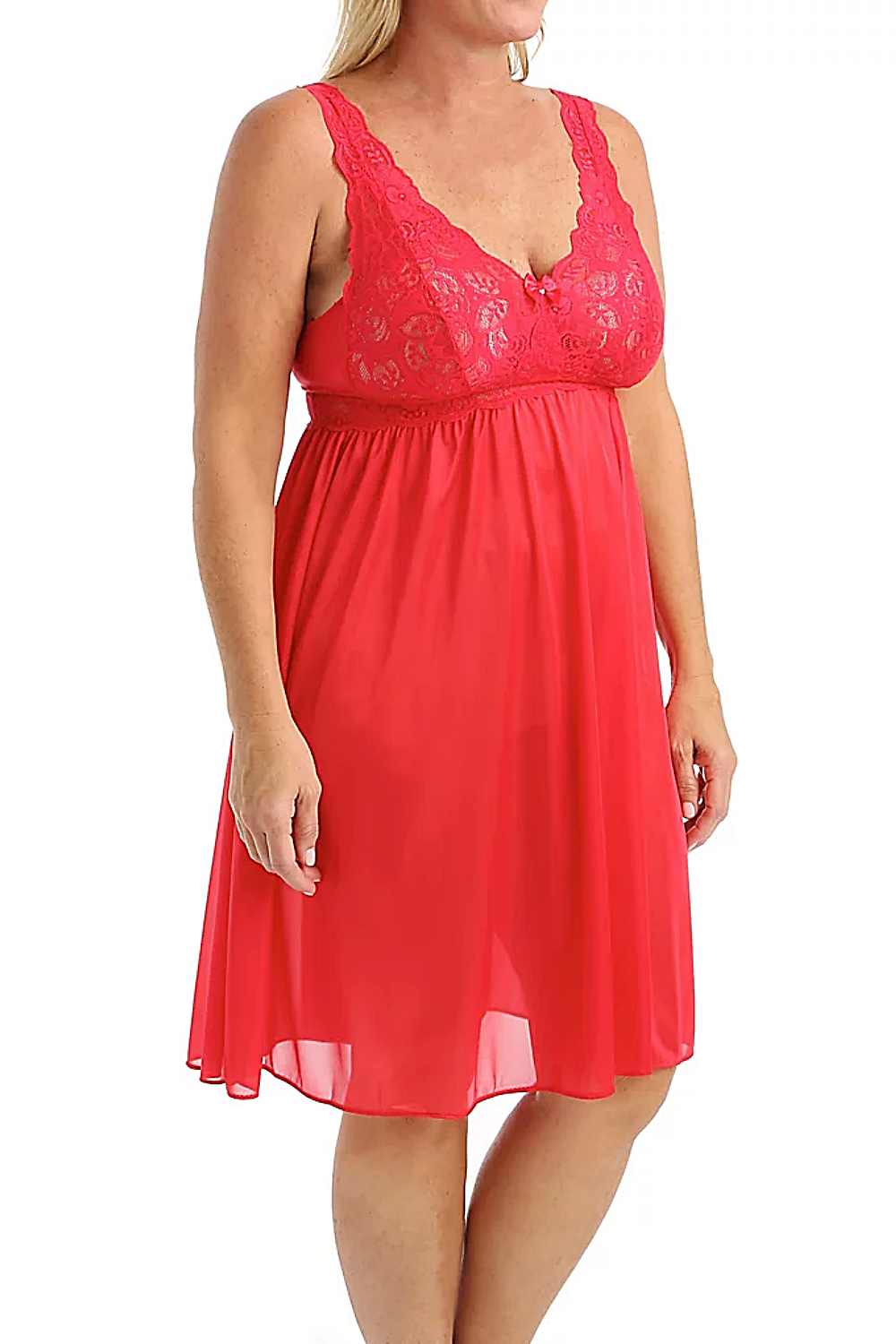 When it comes to sleepwear for curvy silhouettes, beautiful night gowns with a touch of luxury are without question, a Love of Lingerie favorite.
There is something for everyone. 
From pretty printed silks to cool crisp whites, pastels and neutral cottons - whether you're an enthusiast of luxurious long nightgowns or classic short ones, you can look amazing in nighties that strike your fancy.
The secret?  Avoiding the rookie mistakes - no worries, there are just a few - and opting for night gowns that offer a dash of sublime style and a beautiful fit. Below, we share the faux pas to avoid.

Choosing A Shapeless Plus Size Nightgown

Women with curves often feel that they have to mask their shape by covering up in loose, shapeless nightgowns, when in fact nothing could be further from the truth. Curves should be celebrated, and lingerie lovers should be proud of who they are.

Need some inspiration? Bypass the muumuu and instead look for - 
a nightie with a darted bust
a fitted bodice
a ribbon belt at the waist
or, a cinched in style that shows off your shape
Wearing oversized, tent-like nightwear only makes you look big and hides your shape, whereas a nightgown with a fitted or emphasized waist makes the most of your curves and shows them off. 
Lingerie, clothing designers (and Jennifer Lopez) all know that highlighting a curvy waist defines a shape and enhances a gorgeous hourglass silhouette.
Choose to show off your natural waistline or opt for an empire style – either silhouette will be much more flattering than a traditional boxy style
SHADOWLINE
Opting For A Plus Size Nightgown With Tiny Prints

Germane to nightgowns for curvy silhouettes, there are all sorts of outdated style rules out there, and the idea that plus sizes should only wear small prints is most definitely one of them.
This misconception means you're missing out on some amazing patterned nightgown options that can look just as beautiful as tiny prints.
Be bold and beautiful.  Opt for a nightie in a print that you love and don't worry about the size of the pattern. Florals, stripes, or whimsical patterned night gowns and sleepwear, they're all fantastic.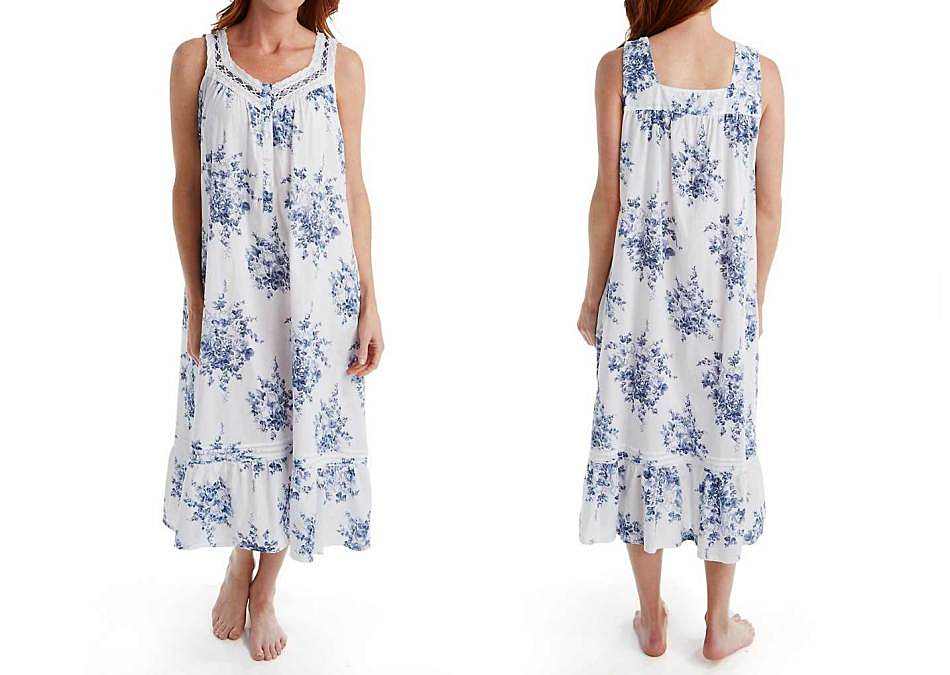 LA CERA
Choosing Nightwear In Dark Colors

Wearing only dark colors is another out of date sleepwear idea. On the flip side, think outside the box and be inspired color - an exciting and inspiring way to show off a curvy shape. 
It's time to come out of the shadows and lighten up with soft pastels, rich jewel tones, and bright hues that bring a smile to your face and show off beautiful curves.
Celebrate your silhouette in sleepwear colors that you adore and that flatter your coloring, and you'll look and feel amazing.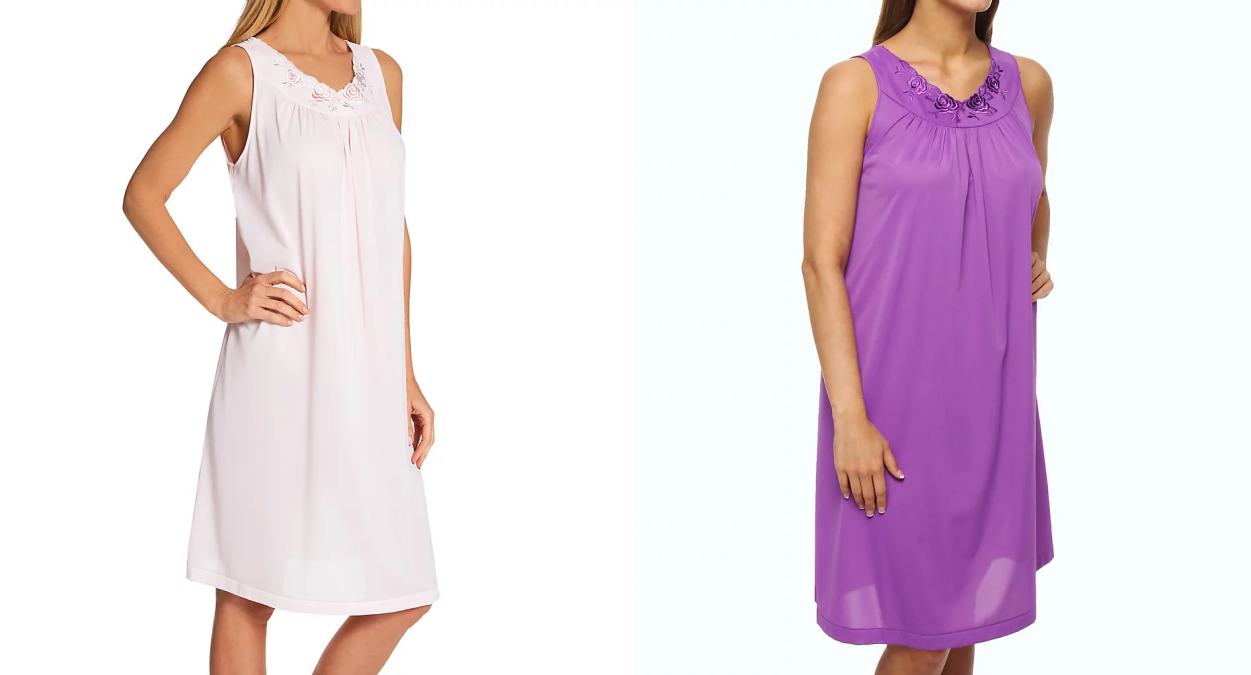 SHADOWLINE
Keeping Covered In Full Coverage Night Gowns

It's time to let loose and dare to bare! Curvy women have been hiding their bodies for too long, choosing floor length, full coverage nightgowns that only make them look and feel frumpy.
Don't be afraid to show a little skin with
a thigh high slit
strappy sleeveless styles
a lower bustline
a low cut back
Revealing your curves, even just a little bit body breaks up the lines and compliments a curvy silhouette - inspired confidence in sleep wear you love is much more enjoyable than a fully covered and overly modest style.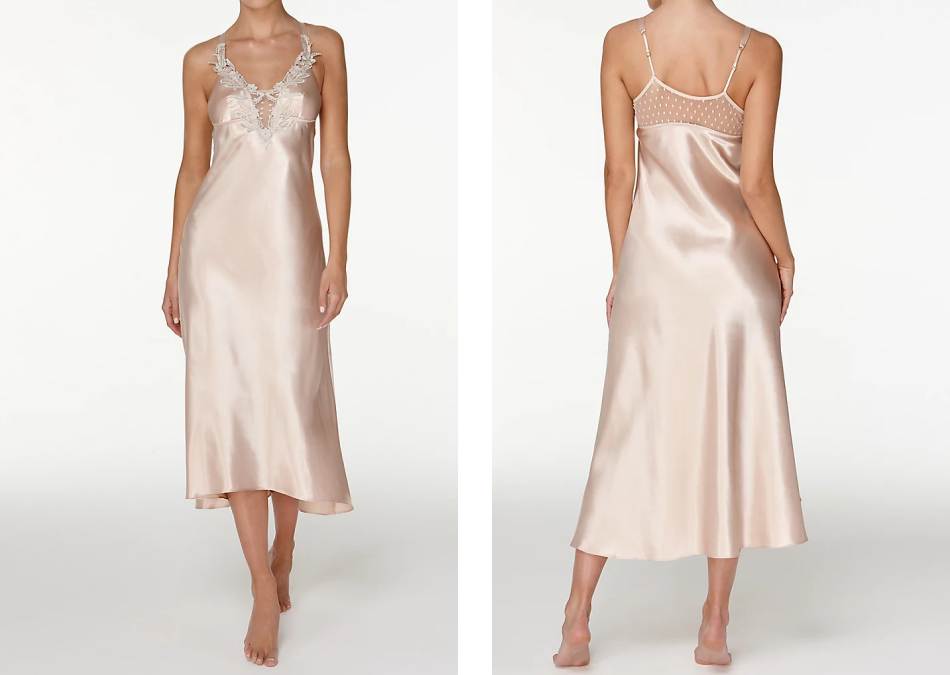 FLORA NIKROOZ
Choosing A Plus Size Nightgown Based On Function

Don't get us wrong - function is definitely worth considering when choosing sleepwear, but it shouldn't be the be all end all when you're in the market for a new plus size nightgown.
Buy something you love, something that makes you smile, a style that's beautiful or even sexy - something that makes you feel pampered every time you put it on.
All women - whether they're curvy, hourglass, rectangle, pear or apple, look and feel gorgeous in nighties that fit and flatter their silhouette and simply make them feel good.
Night gowns are the perfect way to indulge whatever styles you love and lavish yourself in luxury with striking colors, beautiful trims, and sumptuous fabrics - because, after all, you're worth it.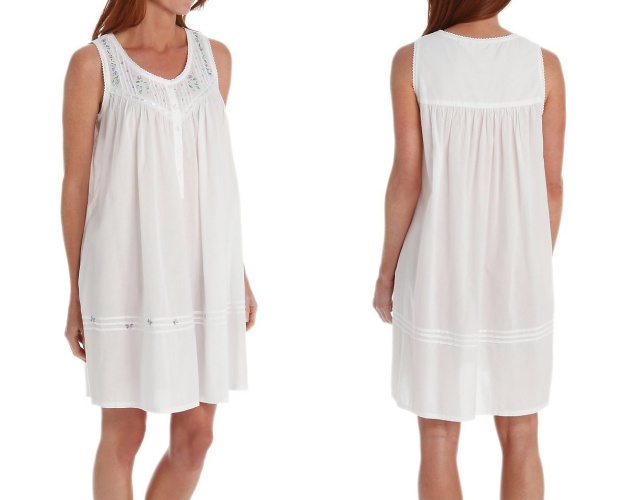 LA CERA