*FTC Disclosure - If you make a purchase through a link on this site, we receive a small commission at no extra cost to you.*
Plus Size Intimate Apparel Myths That Will Surprise You

Plus Size Intimate Apparel - When it comes to plus size lingerie, behind the scenes, there are some falsehoods that continue to circulate.
From style fundamentals and sizing to where to shop, it's easy to get caught up in a variety of myths about bras, panties, nightgowns, and intimate apparel for full figures. Fortunately, times are changing...
Myth - Plus Size Intimates Are More Expensive
Truth - Sure, you can buy ultra high-end plus size lingerie if you choose to, but that's not the only option that's available.

Like all beautiful lingerie, there are popular plus size pieces to be found at every price point along the spectrum.
The secret to savings is in knowing where and when to shop.  It's possible to find budget friendly bras, panties, and sleepwear throughout the year if you
stay in the know about what's happening and when, at your favorite online lingerie and bricks and mortar stores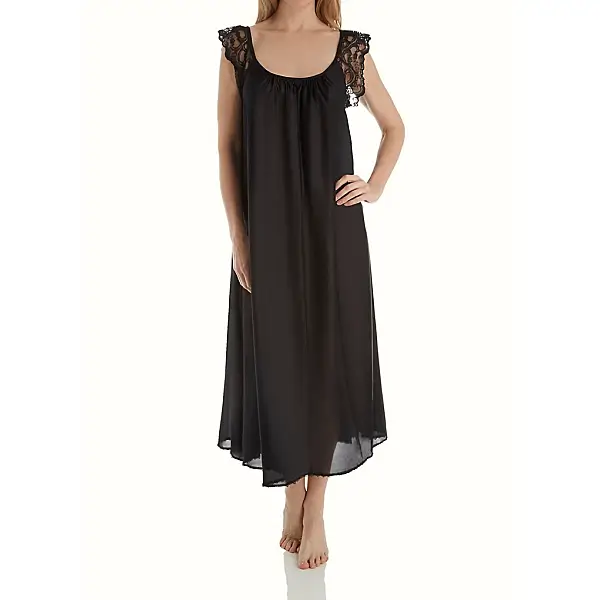 AMANDA RICH
Myth - Plus Size Womens Lingerie Is Hard To Find

Truth - Plus size lingerie used to only be available in certain boutiques that catered to women with curves, and these shops were often hard to locate.
Now, plus size styles are taking the lingerie world by storm and are showing up everywhere from chain stores, mass retailers, online, and in lingerie departments everywhere.
More and more clothing and lingerie designers are beginning to recognize that women come in a variety of shapes and sizes beyond the standard small, medium, and large, and are expanding their size range, making beautiful lingerie readily available for everyone to enjoy.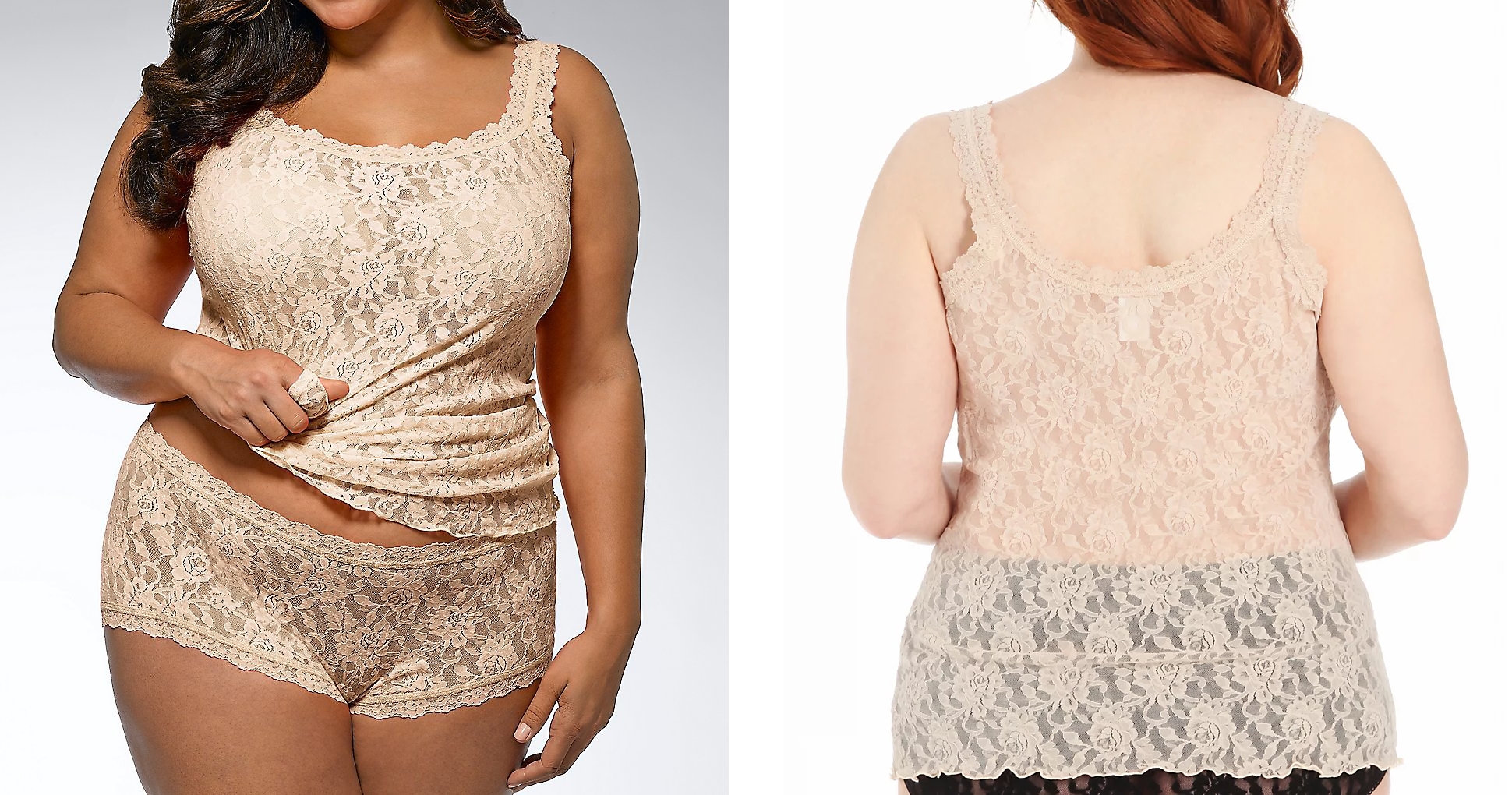 HANKY PANKY
Myth - Womens Plus Size Lingerie Isn't Beautiful

Truth - It's an unfortunate truth that lingerie previously tended toward matronly, plain, and unattractive but in the last few years it has done a complete about face.
Today, all you need to do is stroll through the lingerie section of a department store or search online for an amazing cornucopia of bras, panties, chemises, nightgowns, pajamas and robes that cater to curvy silhouettes.
And, it's not just a better range of sizes available. Whether you love a sweet and feminine look, sophisticated intimate apparel classics, or an edgier, sexy vibe, there are styles for virtually every preference.
The common factor they all share is that they're exciting and beautiful, and feel like a special treat no matter what size.
ELLEN TRACY
Did You Know?
Sizing, especially when it comes to sleepwear is going to vary by manufacturer, so only trying on what you think is "your size" may limit your options greatly.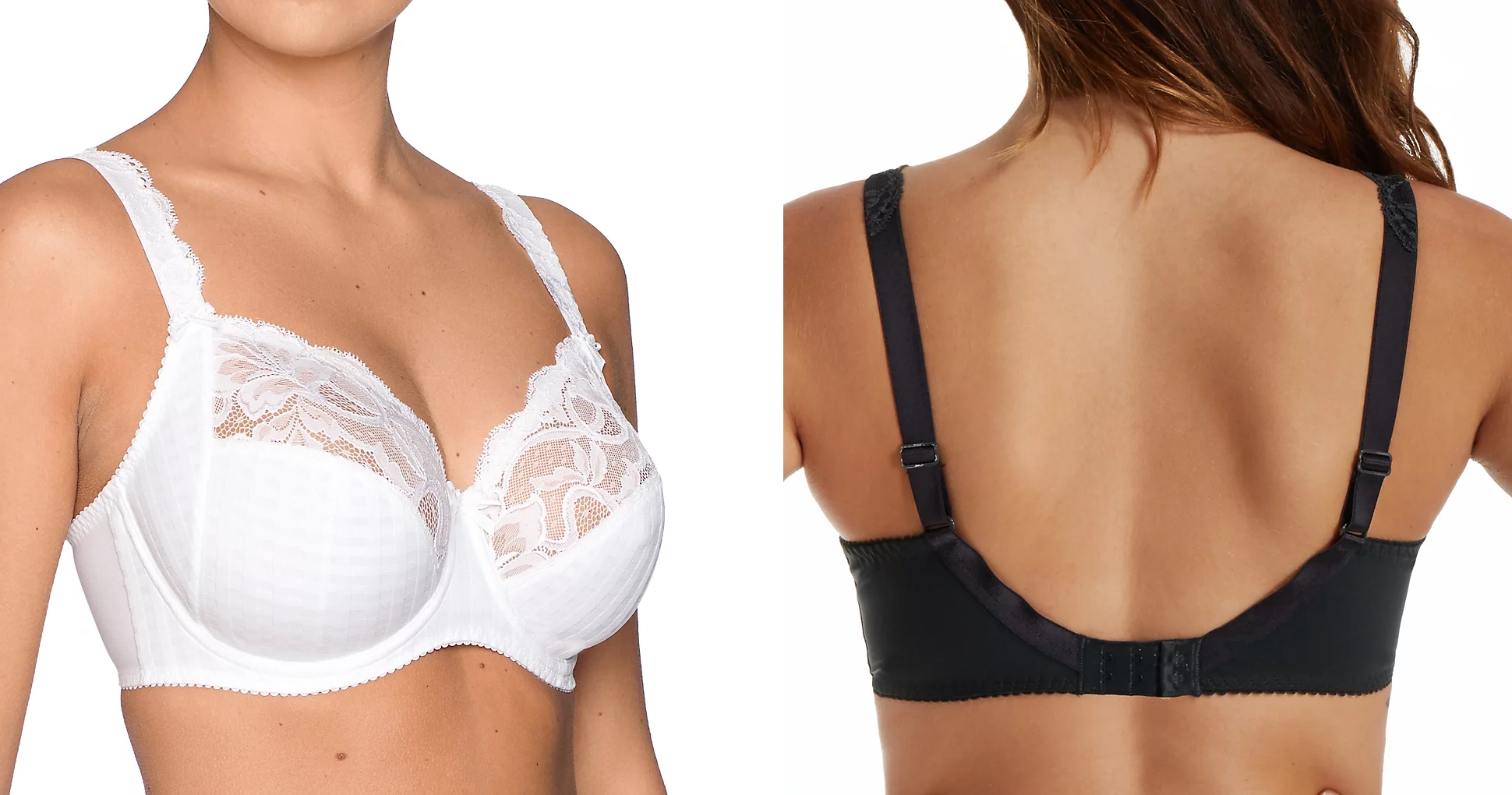 PRIMA DONNA
Myth - Womens Plus Lingerie Doesn't Fit Well

Truth - Along with the quickly expanding selection of delightfully crave-worthy lingerie styles, expert designers are also starting to pay closer attention to the construction and sizing of their bras, panties, and nighties, and figuring out what really works on plus size curves.
With a more comprehensive range of styles and sizes, new technology in fabrics specially designed for the lingerie industry, and manufacturers that cater exclusively to the plus size niche, there are more options that are comfortable, pretty, and most importantly, fit well.
WACOAL
Myth - Curvy Women Wish They Could Wear Standard Lingerie Sizes

Truth - Plus size women aren't spending their time wishing they were a smaller size. Now more than ever before, the world is embracing different shapes and sizes.  Curvy and plus size models and actresses proudly rock a full-figured silhouette.

Models like Ashley Graham, and Tara Lynn are leading the way in beautiful lingerie. They're living life to the fullest and celebrating their sexy curves.

Plus size lingerie in gorgeous new styles and stunning colours, prints, and patterns, is a fantastic way to look and feel beautiful every glorious day.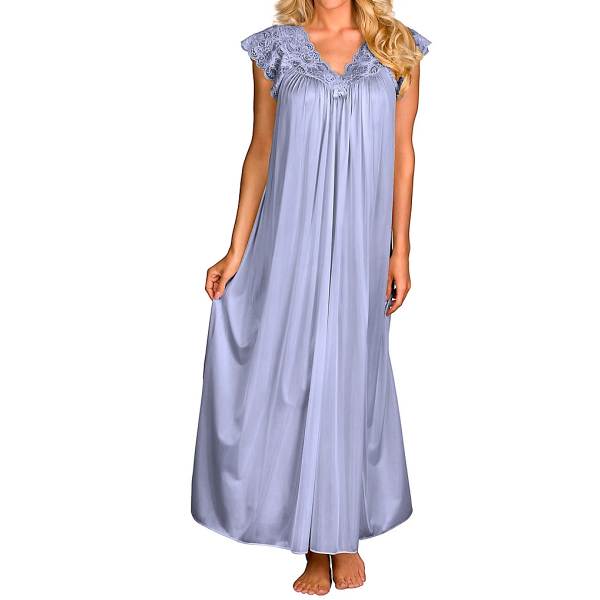 SHADOWLINE