*FTC Disclosure - If you make a purchase through a link on this site, we receive a small commission at no extra cost to you.*
Plus Size Demi Bra Fundamentals You Need To Know

Plus Size Demi Bras - A carefully curated collection of beautiful lingerie is a must for any modern woman. Bras, panties and beautiful little numbers that will take you from work to play, and to the boudoir and back ensure that you're ready for every occasion.
When it comes to bras, the demi bra is a favorite style to have at the ready. It's cut low enough for a sensational look and offers enough coverage to wear with a multitude of styles.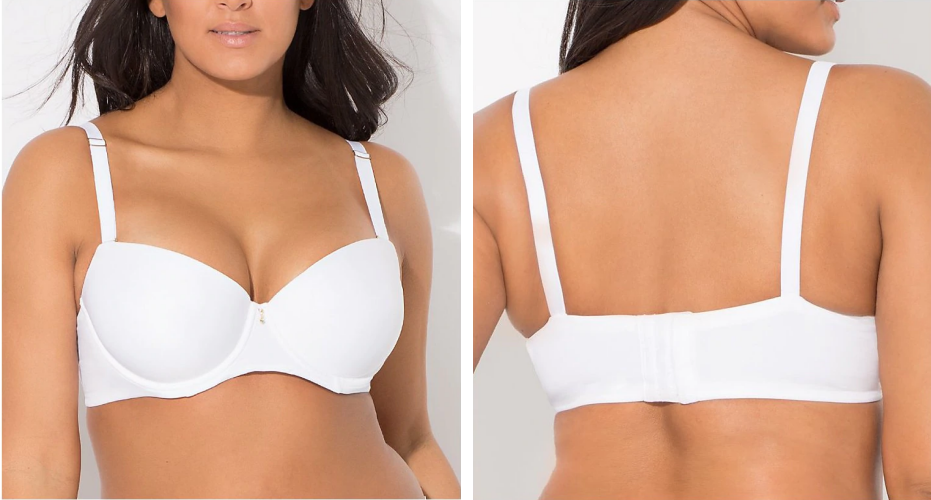 From function to fabulous, we've rounded up the 6 demi bras that are worth their weight in gold. If you don't already have these in your collection, it's time to hit the stores and check them out.
---
Plus Size Demi Bra Colors In Nude

Whatever your skin tone, find a shade that's as close a match as possible. You'll turn to this bra again and again for wearing under anything light colored, from blouses, to white tees, to dresses.
Skin tone or nude bras offer the best invisible look under light colors so you can show off your outfit and not your underpinnings.
---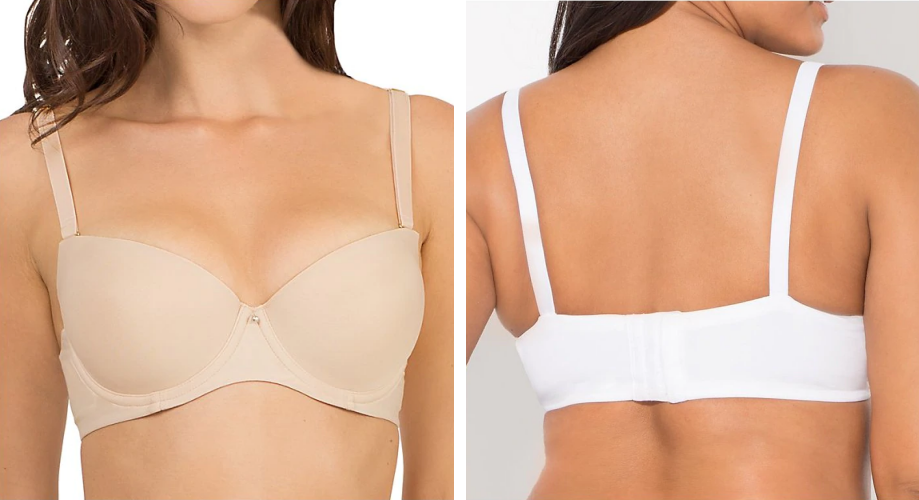 Smart and Sexy Bras
Demi Bras In Black

Think of the black bra as the workhorse of your lingerie drawer. It goes with everything and anything, and works under 99% of your clothing.
Wear it under sheers, dark colors or anything that will have your straps peeking out.

Wear it by day, and by night when you want to make a statement.

Pack it in your suitcase when you travel and want a versatile and unstoppable bra that goes with everything.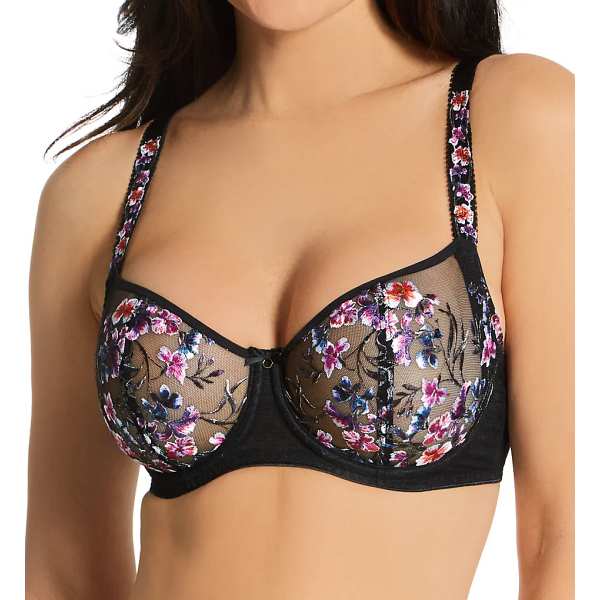 Did You Know?
Bra cup and bra strap embellishments like flowers and embroidery may look pretty on plus size bras but they do have a tendency to show through shirts, blouses and dresses, and quite possibly ruin the look of your outfit.
Better to choose brassieres with smooth cups and straps for a polished look that's pretty and versatile.
Luxurious Lace Bras

No lingerie collection is complete without a stunning lace bra. It's beautiful, sophisticated and is always in style.
Wear an unlined lace bra for a sexy sheer look, or choose a padded bra with a lace overlay to get more support.

Pick a pretty color for even more erotic enjoyment of your gorgeous lace bras, so you'll feel extra special and feminine when wearing them.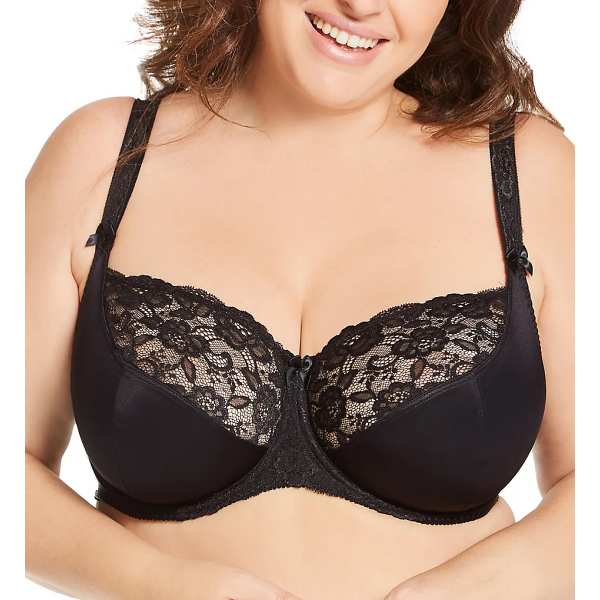 Fantasie Bras
---
Blissful Beautiful Lingerie
Every woman needs at least one show-stopping, beautiful bra that she can pull out when she wants to dress to impress in the bedroom.
Make it sheer, plunging, embellished, sequined, printed, or trimmed with ribbons, ruffles or lace. Whatever your style, find one that feels like a decadent treat to wear.
Don't worry about finding something that is practical or works under your clothing – this is one time where it's all about looking gorgeous and forgetting about practicality.
---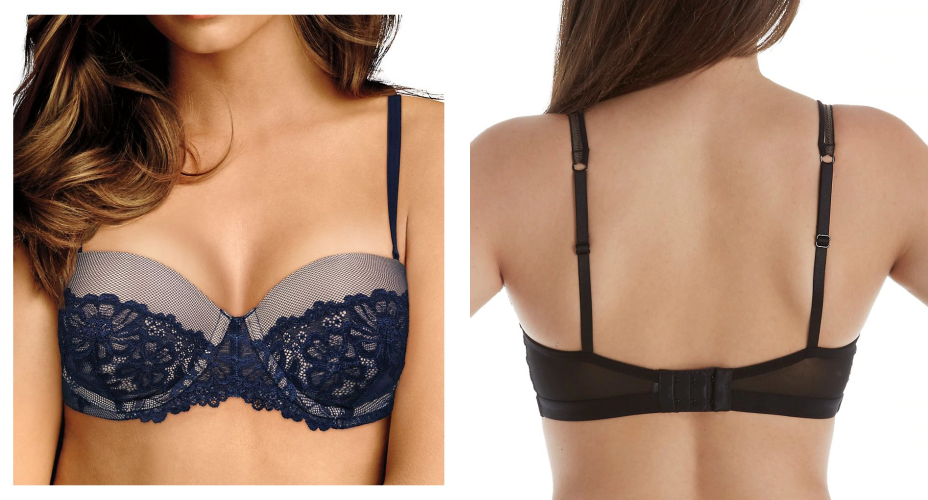 Self Expressions Bras
Popular Pushup Bras
Bold and beautiful, the pushup bra is a favorite of well-dressed women everywhere. Showing off killer cleavage is a great trick for flattering the body and showcasing your best assets.
A plus size demi bra in a pushup style provides a stunning silhouette under anything you wear, especially tops and dresses with low necklines where the prowess of pushup can really shine.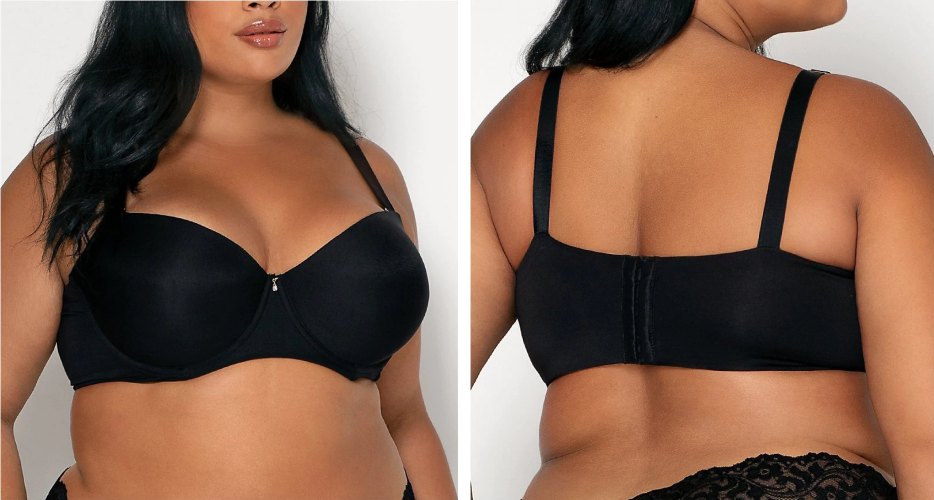 ---
Sensational Strapless Bras
The strapless bra is all about form and function. Choose a style with removable straps or better yet a convertible bra that gives you a number of options, and you'll have a miracle bra that you can wear with many styles.
Buy one in black to work under nearly any strappy dress or tank and never worry about your straps showing.

Let your arms, neck, collarbone, and décolletage take centre stage without having your bra straps distracting from the view.
---

Fit Fully Yours Bras
The Terrific T Shirt Bra

The truth is, women can never have too many bras in their drawer, so we've slipped in one more plus size demi bra for your collection.
The t-shirt bra is essential for wearing under knits and tees and for any clothing style that you want an invisible and sleek look.
Plus size demi bras that are smooth with seamless cups guarantee that you'll never look lumpy or bumpy under your favorite fitted tops and dresses.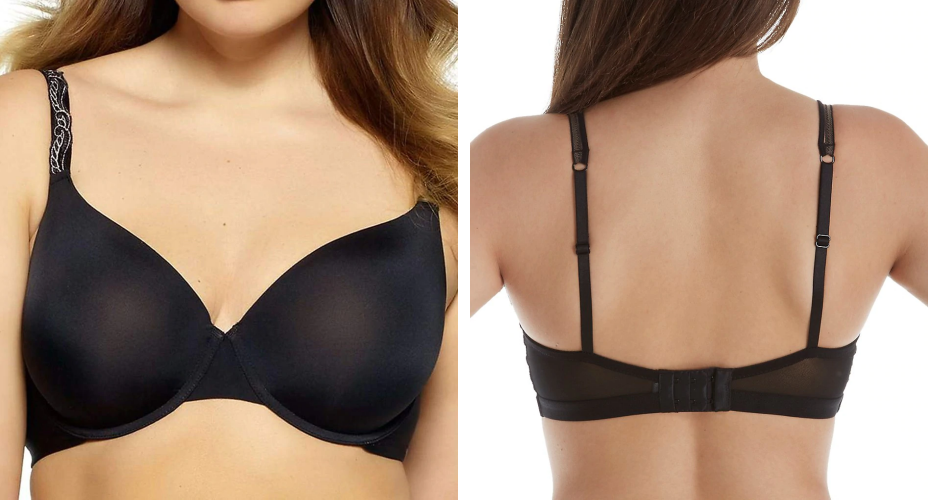 Paramour By Felina Bras