*FTC Disclosure - If you make a purchase through a link on this site, we may receive a small commission on the transaction - at no extra cost to you.*
Panty Girdle -
The Best Ways To Conquer A Muffin Top

Panty Girdle - The dreaded muffin top – we all fear it and will do anything to avoid this unsightly problem.
The good news is that banishing it is easy, all you need is the right lingerie. The panty girdle is the perfect piece that keeps you looking smooth, svelte, and will conquer the muffin top once and for all.
Here are the best ways to wear it and the tips and tricks you need to know.
Thanks to celebrities like Gwyneth Paltrow, Jennifer Garner, Kim Kardashian, and even Oprah who show off their favorite Spanx shapewear, girdles and bodybriefers have never been more popular.
Panty Girdle - The Essentials

Choose A High Rise Panty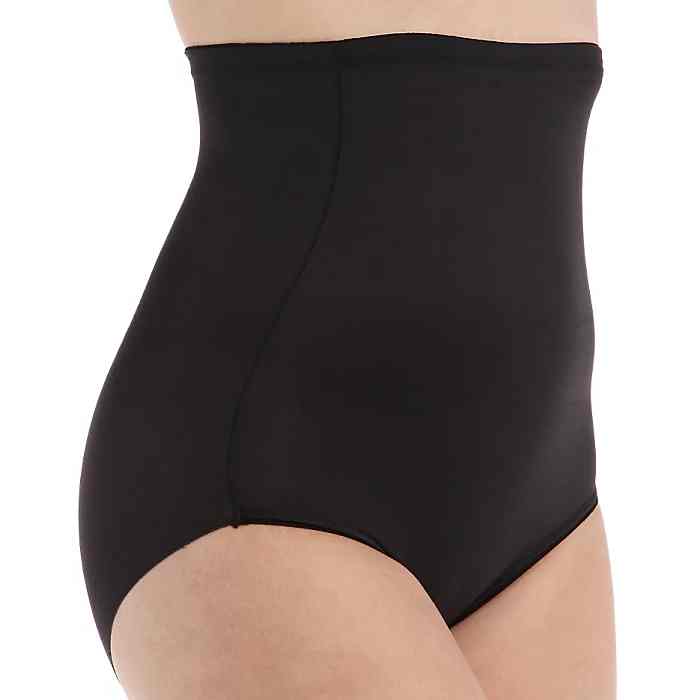 Muffin tops are caused by low rise styles of underwear and pants that cut you off at the hips and cause your sides to spill out over top.
The quickest way to combat this problem is by opting for high waist panties. These will keep your whole midsection contained so there's no risk of spillage.
A high rise girdle will hold your whole tummy tightly in place so you can get that smooth silhouette that we love.
Look For Body Shaper Panels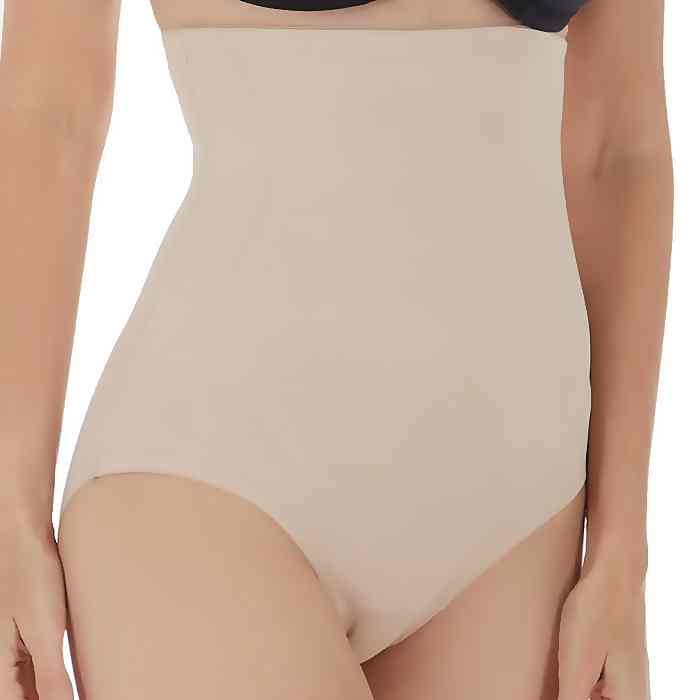 Put your shapewear to work for you when you choose styles with body sculpting shapewear panels across the tummy and hips.
These smoothing inserts go the extra mile in firming your abdomen and keeping your whole torso looking trim.
Today's technology has created shapewear that does its job while still being comfortable to wear, making these pieces a favorite of women everywhere.
Probably the most recognized brand of panty girdles and shape wear is Spanx and Assets by Sara Blakely.
They feature smooth body hugging nylon and microfiber shapers with a micro elastic band around the inner part of the leg, which prevents the fabric from riding up.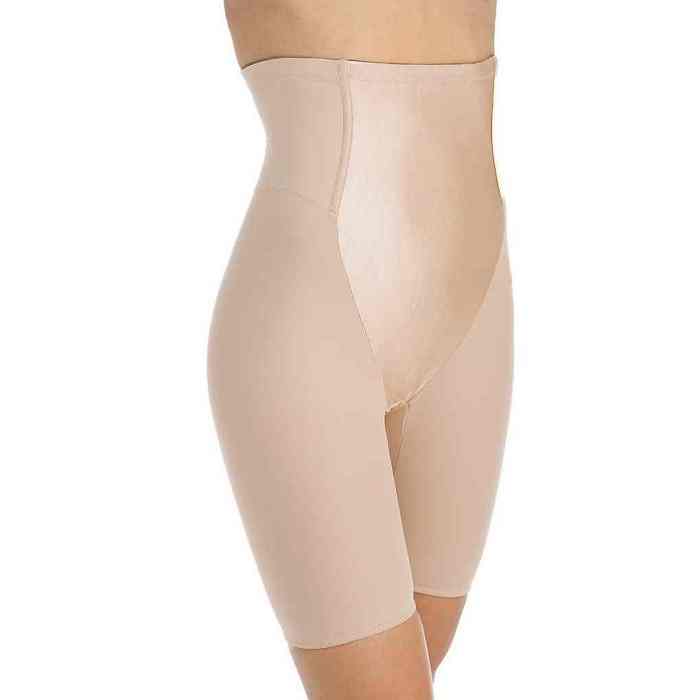 Choose The  Right Shape Wear Fabrics
Basic cotton or flimsy silk panties just won't cut it when you're trying to conquer the muffin top – they simply don't have enough structure to give you the support you need.
Look for heavier stretch nylon and microfiber that's made up of thicker panels across the midsection to really keep your stomach snugly in place.
Shapewear offers 3 different levels of support:
Light - for a smoother silhouette. Great for lighter clothing and everyday wear.

Medium - for more control. Best choice for knitwear.

Firm - for maximum control, when you want to look your thinnest.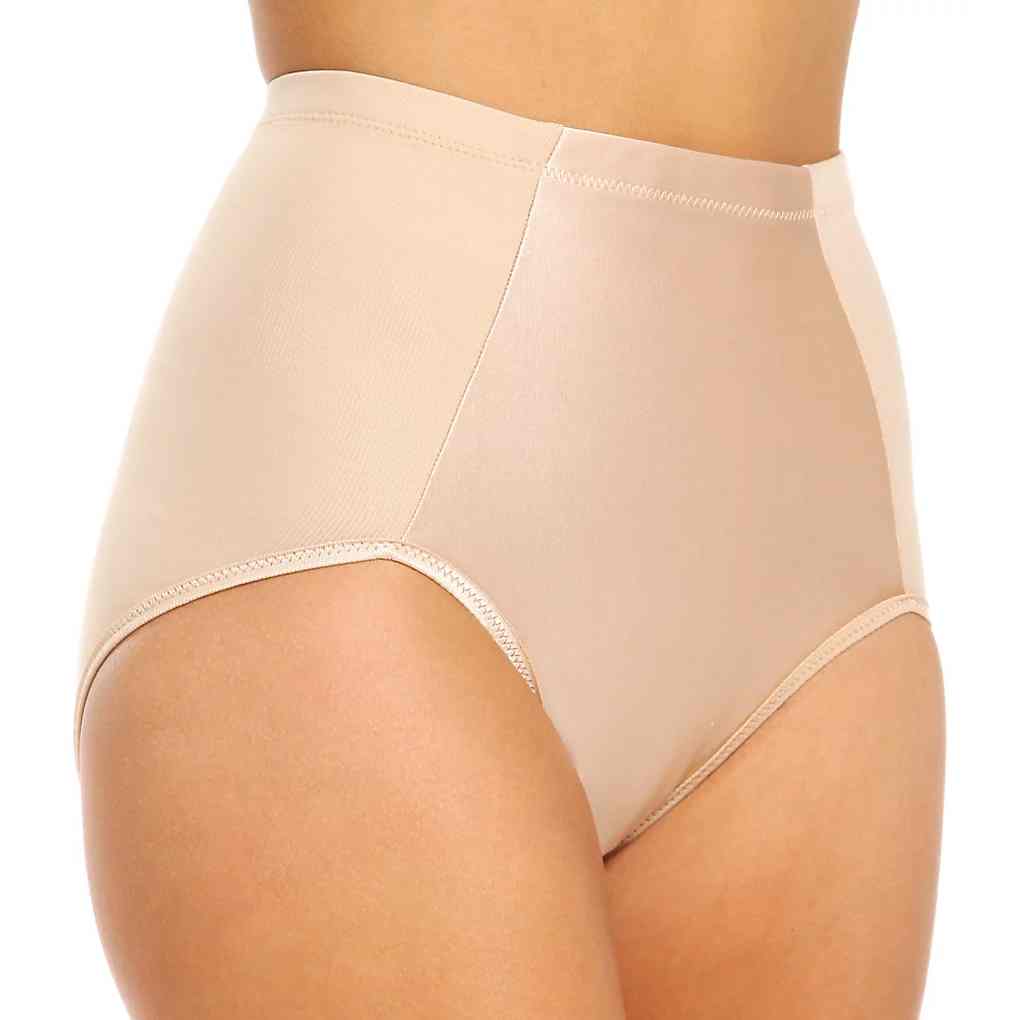 Get The Right Undie Fit
The most important thing to consider when choosing a panty girdle is the fit. A pair that's too loose won't give you the support you need to suck you in, and they'll slip down, cutting you off and risk causing the silhouette you're trying to avoid.
A style that's too tight will dig in to your hips and waist and will create unsightly bulges around the legs and tummy. The look you're going for is sleek and smooth so picking the perfect fit is essential in giving you the look you crave.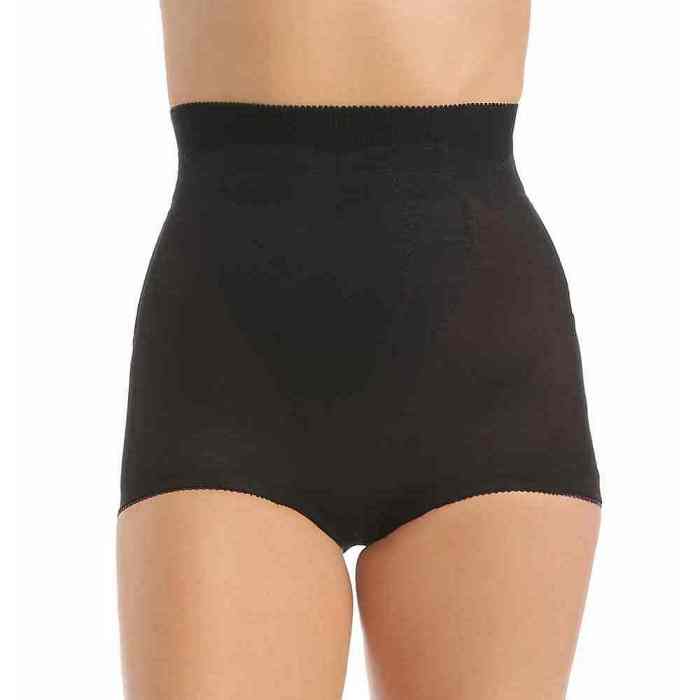 Double Up On Beautiful Lingerie
For the absolute maximum coverage and flawless figure, try doubling up your lingerie.
Wear a panty girdle under a body sculpting slip to keep your tummy and entire body looking slim and trim.
Or, try a waist cincher or corset over your panty girdle for support that extends all the way to you bust. You'll love the way you can achieve that gorgeous hourglass figure without any unattractive lumps or softness around your midsection.
If it's coverage you're looking for, consider girdles from Maidenform. Maidenform offers styles like boy shorts, high cut briefs and full brief panties just to name a few.
They offer more color and design choices than many of their competitors, and are a dependable, established lingerie company that's been around for more than a century.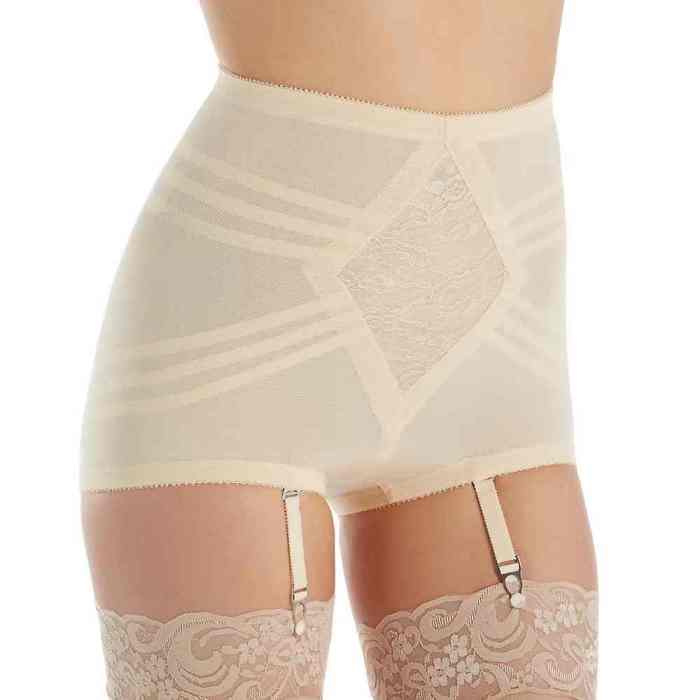 Wear The Right Clothing
Wear the right clothes over top.  Don't go to all the trouble to tone your tummy in a panty girdle only to thwart your efforts in low rise jeans that can cause your muffin top to come back.
Look for high waisted denim or skirts that follow the same lines as your girdle and keep your entire waistline concealed and looking smooth.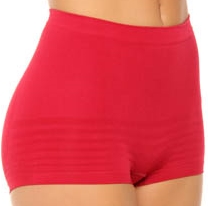 Flexees offers a great selection of shape wear that is second to none.
Whether it's for a bachelorette party, your own wedding, a date night out the town, or just an average day at work or school, there are tank tops, boyshorts, waist nippers, torsettes, hi cut panties, high waist thongs and briefers to suit every shape wear need.