*FTC Disclosure - If you make a purchase through a link on this site, we may receive a small commission on the transaction - at no extra cost to you.*
Padded Push Up Bras:
The Best One Minute Miracle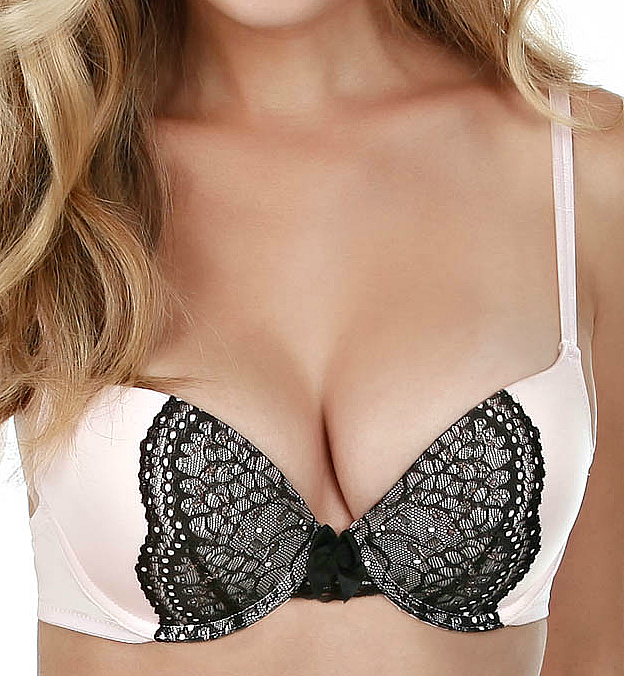 Padded Push Up Bras - No other single item of clothing can instantly transform your look more dramatically or faster than a push up bra.
A great outfit becomes elevated with the perfect lingerie undergarments, body flaws vanish, and you'll emerge a new and more stunning version of yourself, all in under a minute, simply by slipping on a pushup bra.
Here's why this miracle bra style is a must-have for every woman who wants a beautiful makeover in one easy step:
Beautiful Lingerie Makes You Appear Taller
You may not be blessed with the height of Elle MacPherson or Miranda Kerr, but you can instantly appear inches taller when you slip into a padded push up bra.
Because this style boosts and lifts your bust line your whole torso becomes elongated. The eye is drawn upward to this buoyant bra style instead of being dragged downward by a piece that creates a saggy silhouette.
Herroom Push Up Bras
It Creates Hourglass Curves
Style Secrets

While traditional padding for push up bras is either foam or rubber, modern lingerie designers incorporate gel, silicone or even water for a more natural look in their bra styles.
Not only do your breasts look amazing in a padded push up, but the rest of your body will look stunning. Why?
Your waist will appear more defined and will look tiny in comparison to your amped up cleavage.All thanks to the clever "miracle" design.

Once your bust and waist are emphasized, your hips complete the hourglass silhouette that a push up bra creates.
Even if you don't think you have a bombshell body, once you slip into this powerful padded bra, you'll see that any woman can be transformed into a lingerie goddess.
Padded Push Up Bras Improve Your Posture
A bra that fits properly and lifts your bust up, instead of letting it weigh you down, is a great way to create better posture.
For fuller figures, taking the weight off your shoulders means you'll hold them back and down and your back will become relaxed and straight instead of hunched over.
Smaller busted women can enjoy maximum impact from the padding instead of arching your back to stick your chest out, or rounding your shoulders to hide your shape.
The result of a perfect padded push up bra emphasizes all of your best assets so you can shake off insecurities and hold your head high.
 Your Clothes Will Fit Better
Lifting your bust upwards and away from your waist can transform your entire look. You'll love dressing to show off your gorgeous new curves and feminine silhouette!
The padded push up bra works miracles in making any piece of clothing look and feel better by enhancing assets that you already have. Everyone will be wondering what your secret is when you slip into this essential style that takes your entire wardrobe up a notch.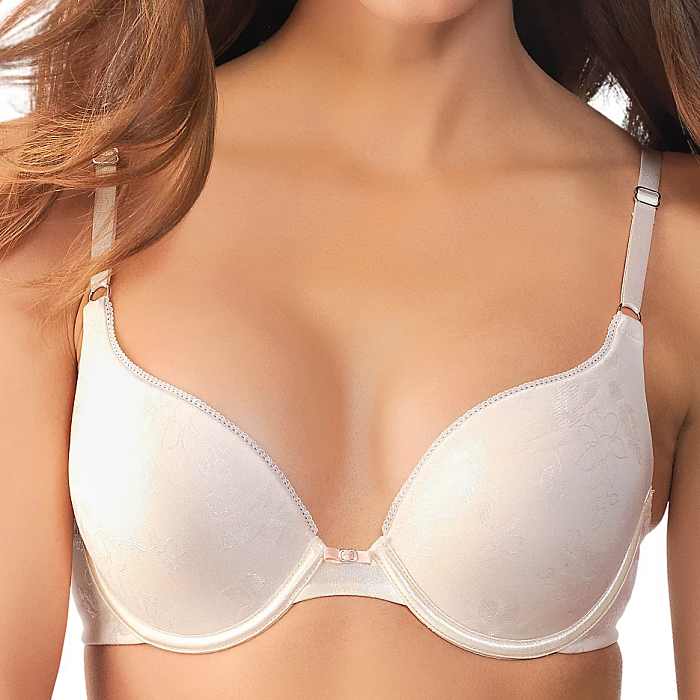 Pushup Bras and Lingerie
 Pushup Bras Create Confidence
Nothing makes a woman feel more confident and attractive than knowing she looks amazing, and wearing a push up bra means that you'll instantly look and feel your best, from the minute you put it on.
When a woman is comfortable and feels beautiful, her confidence is unstoppable. You'll turn heads in this style, and not just from your killer cleavage, but also from the way you carry yourself with an attitude of grace, elegance, and poise.