*FTC Disclosure - If you make a purchase through a link on this site, we may receive a small commission on the transaction - at no extra cost to you.*
Padded Panties -
How To Accent Your Amazing Assets
Padded Panties - Add a swagger to your step like Jennifer Lopez and Kim Kardashian when you slip into a pair of ladies panties that give your silhouette an extra bodacious boost.
If you've ever craved a curvy derriere or wished your assets were more defined and ample, these are the specialty undies for you.
From the best styles and the perfect fit to tips on favorite underwear brands and more, discover the easy essentials that you need to know about these popular womens panties.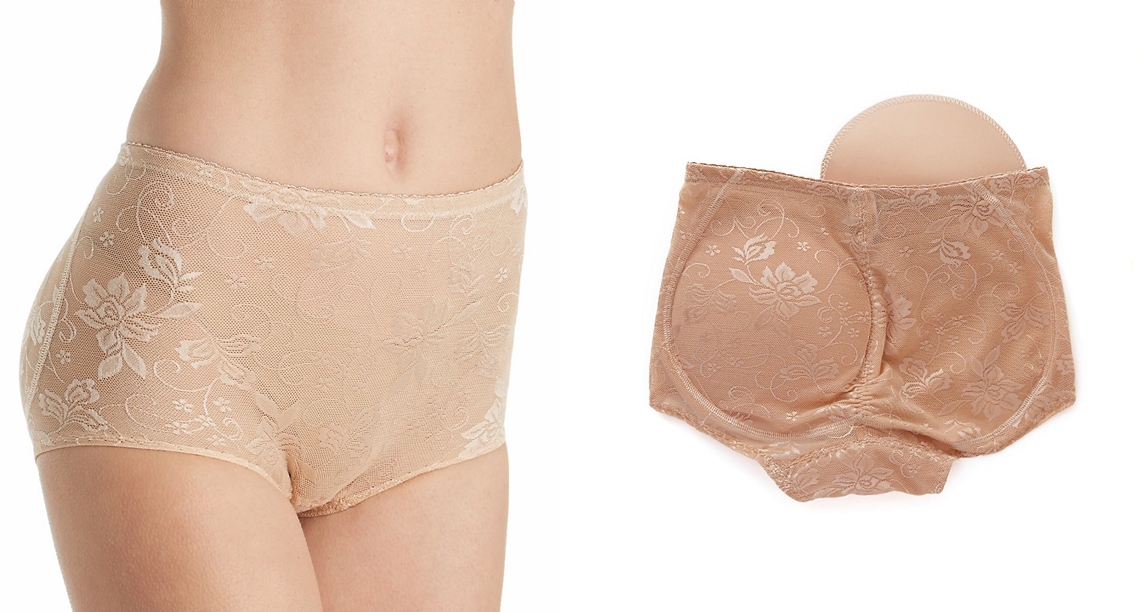 Pick The Right Panty Fit
Undergarments of any kind, especially padded panties that are designed for a snug fit, need to fit perfectly to really do their job and make you feel comfortable and confident throughout the day.
Panties that are too small or tight will dig into your waist and thighs, and will feel awkward to wear, and leave uncomfortable marks
Panties that are too loose will constantly slip and slide, and you'll fuss with them all day

The best option?  Try before you buy so you can nail the perfect padded panties for your shape and the occasion.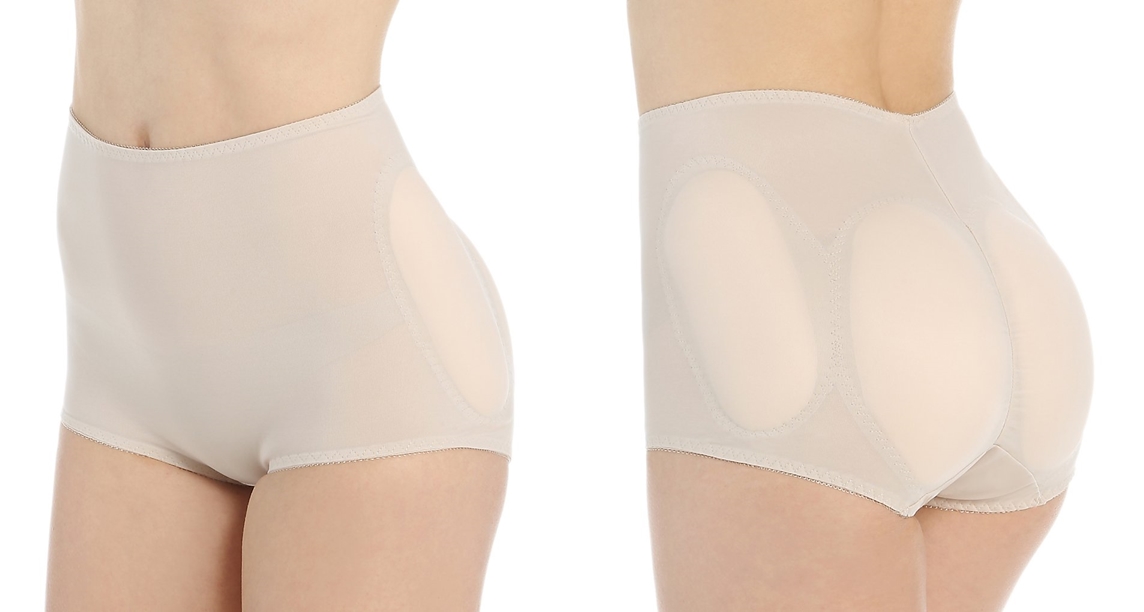 Trim The Tummy With Shapewear Panties

When the rest of your silhouette is sleek and defined your bottom will really stand out; and the first place to start smoothing is your midsection.
Choose padded panties with shapewear qualities when you pick a high-waisted pair that hugs in your tummy and keeps it looking trim and taut
Specially designed control panels sewed into the abdomen will keep your tummy snugly in place, giving you a smooth shape that directs the focus to your derriere
Did You Know?
Padding for panties is usually made of foam or silicone gel. Silicone pads offer a natural appearance and lifelike touch but foam pads provide the most anatomically correct shape.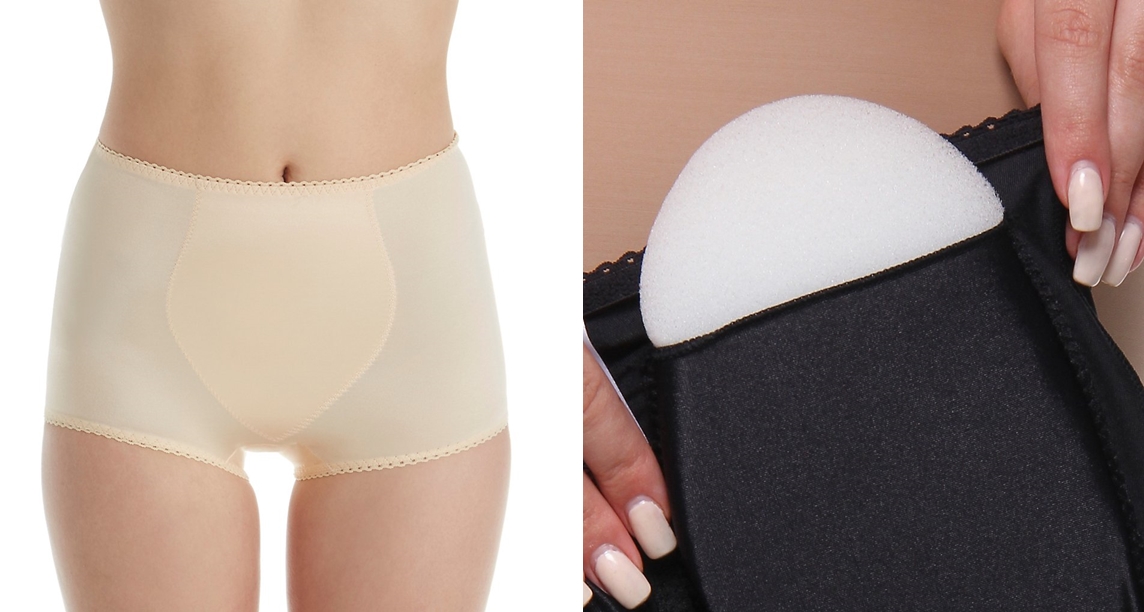 Define The Waist
One of the most exciting ways to show off your assets is to make your bottom stand out with a curvy hourglass figure.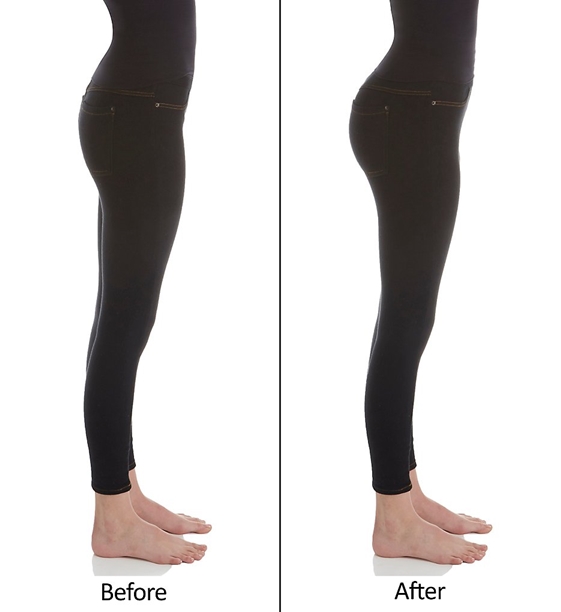 Did You Know?
There are two basic panty styles that give you the padded option.
Pocket panties that are designed with a pocket for each "cheek" allowing you to put in the padding yourself.
You can decide if you want foam or silicone enhancers or buy a pair of each to switch around as you like, which allows for greater flexibility.
This style of panty also allows you to change your mind on the thickness of padding that you want, and whether you prefer a different contoured shape.

If you don't want the option of changing out padded inserts or you prefer a sleek and line-free look, then shape wear styles with padding are the way to go.
Not only do these all-in-one body briefers and panty girdles come in a multitude of different thicknesses, shapes and sizes, they can be worn under virtually anything for a smooth and slimming silhouette. 
While the padding is not removable, these styles are incredibly popular.

Boost Your Bust With Pushup Bras
Another piece of the puzzle when it comes to making your derriere out is making sure that your upper region, your bust, is smooth, sleek, and has the right amount of oomph to compliment your curves.  How?

Avoid a bra that will give you a lumpy shape or digs into your skin. Opt for the types of bras that lay flat against your skin for a svelte silhouette
Don't shy away from a padded bra or one that gives you killer cleavage – showing off your bust really emphasizes your hourglass curves and lets your bottom really pop in padded panties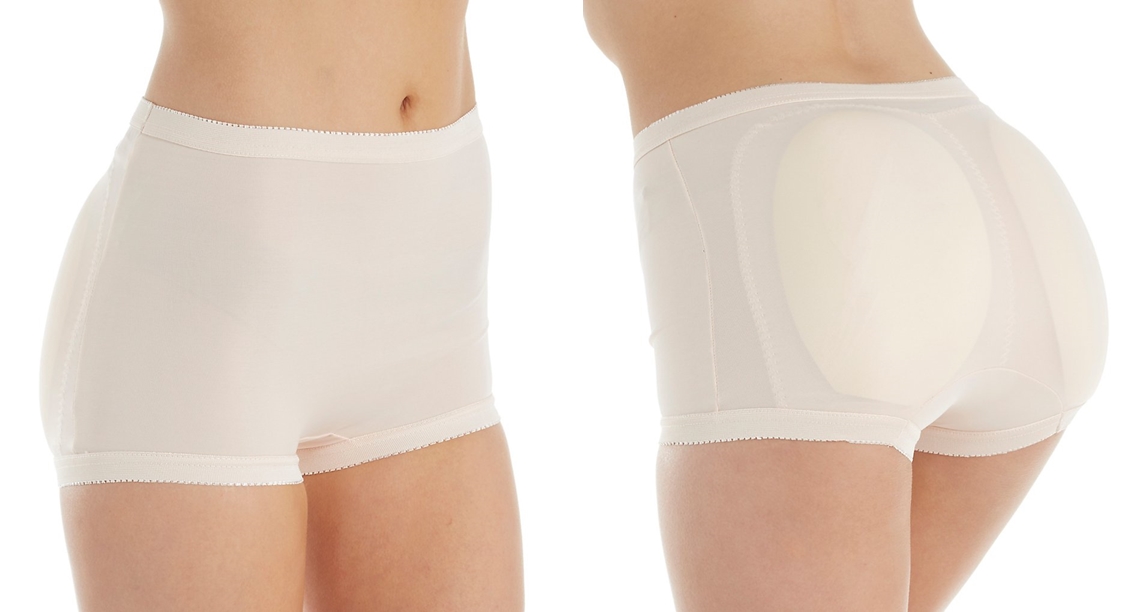 Wear Panties Under The Right Clothes
It's true, your amped up assets will be lost in shapeless clothing or styles that are too loose, flowing, and blowsy.
Steer clear of boxy shift dresses or empire waist cuts and opt for body-con clothes that show off your enhanced derriere
Think bandage dresses, pencil skirts, or skinny jeans that hug your curves and lets everyone see your amazing assets
Define your legs for an even sexier look by slipping into a pair of heels that add length and height
Bonus points for a fitted top, soft, touchable hair, and bombshell makeup for a head to toe look that puts all the focus on your vivacious derriere