*FTC Disclosure - If you make a purchase through a link on this site, we receive a small commission at no extra cost to you.*
Nightgowns For Girls - Why They're One Of The Best Styles

Nightgowns for Girls - When it comes to sleepwear that delivers the perfect fusion of comfy and cozy, night gowns are among the very best.
From soft stretchy knits to warm fuzzy flannels, there are an amazing variety of long lasting options that are excellent for girls. Here, we go behind the scenes for a closer look at what makes nightgowns an ever popular favorite.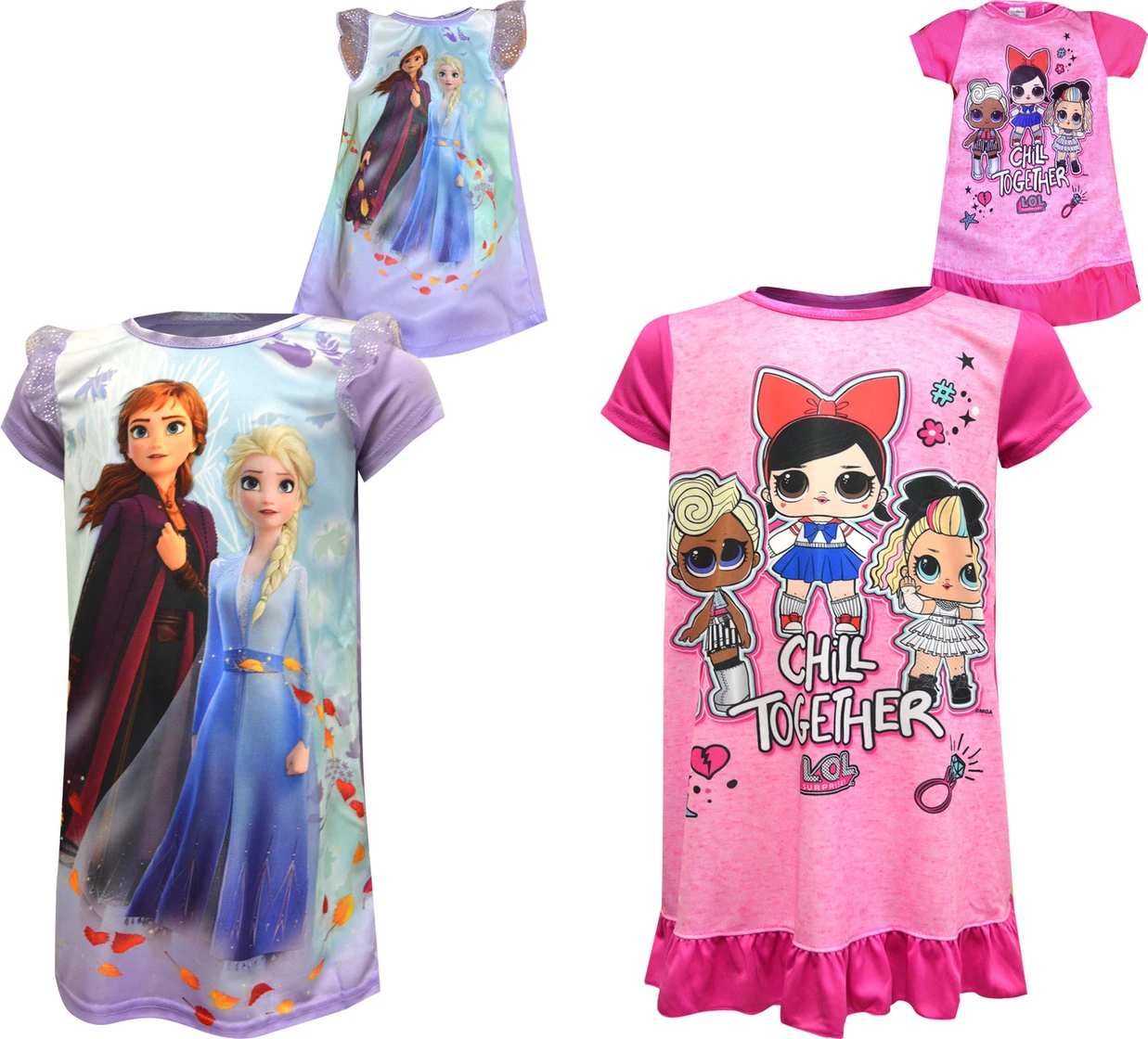 Nightgowns For Girls - Amazing Colors and Prints

First and foremost, let's talk fashion!
For girls of all ages, nothing is cuter than a bright and fun nightgown that lets them express their budding sense of fashion.
We love the surprising range of choices - everything from the basics to vibrant hues, quirky prints, and bold shades that add a welcome pop of color to sleepwear.
Girls especially love patterned styles that are whimsical and trendy, with rainbows, unicorns or their favorite Disney character – making nighties a big winner that pleases young girls and parents alike.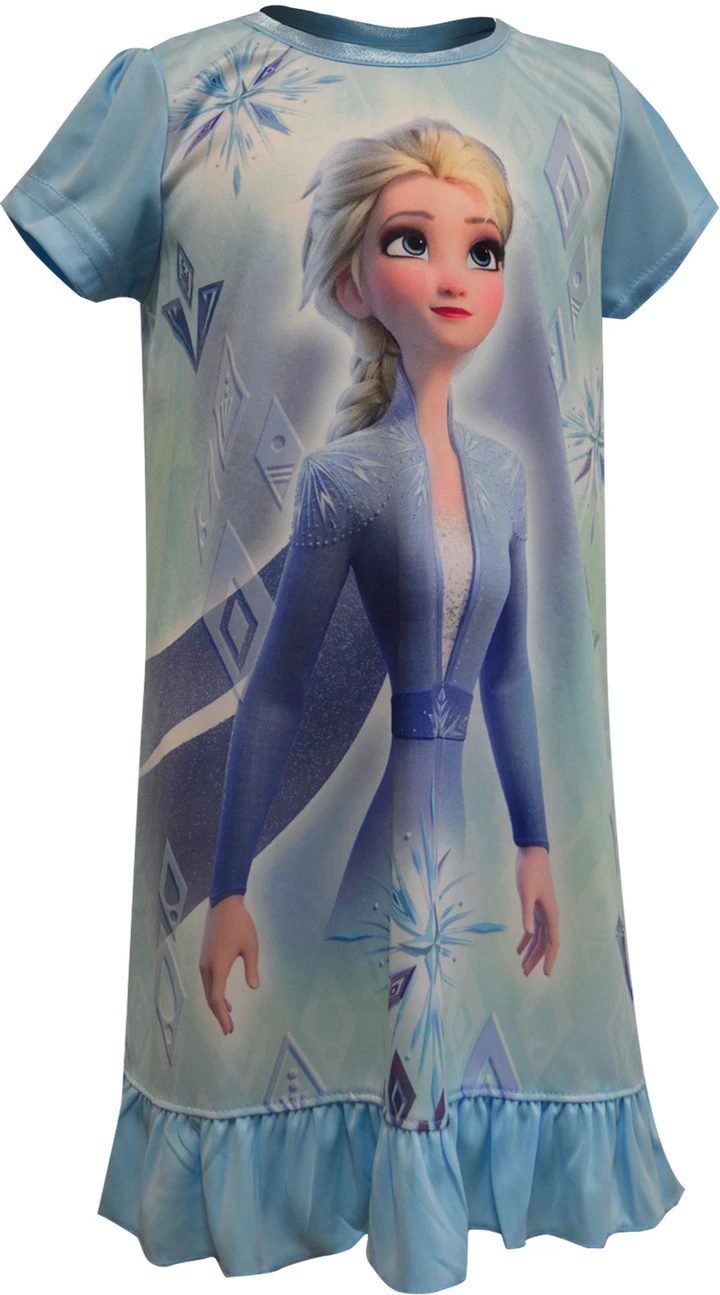 Sleepwear Tip

Nightgowns for girls can be purchased in sizes a bit larger - this will allow some extra time before they outgrow them.
Night gowns Are No Fuss No Muss

Simple sleepwear nightgowns minus overly embellished detailing are a great choice for girls.
Practical and pretty, they can be worn over and over again – which means they will spend a lot of time in the laundry. 
So, it goes without saying that a durable fabric that holds up well over time is a must-have.
Fabrics that are machine washer friendly are some of the easiest to wash and wear and go.
Easy peasy to clean, they tend to be dependable and look great wash after wash - meaning a nightie won't lose its shape or fall apart easily.
Important Nightie Tip

When choosing synthetic fabrics like polyester, remember to check that the fabric is flame resistant for fire safety.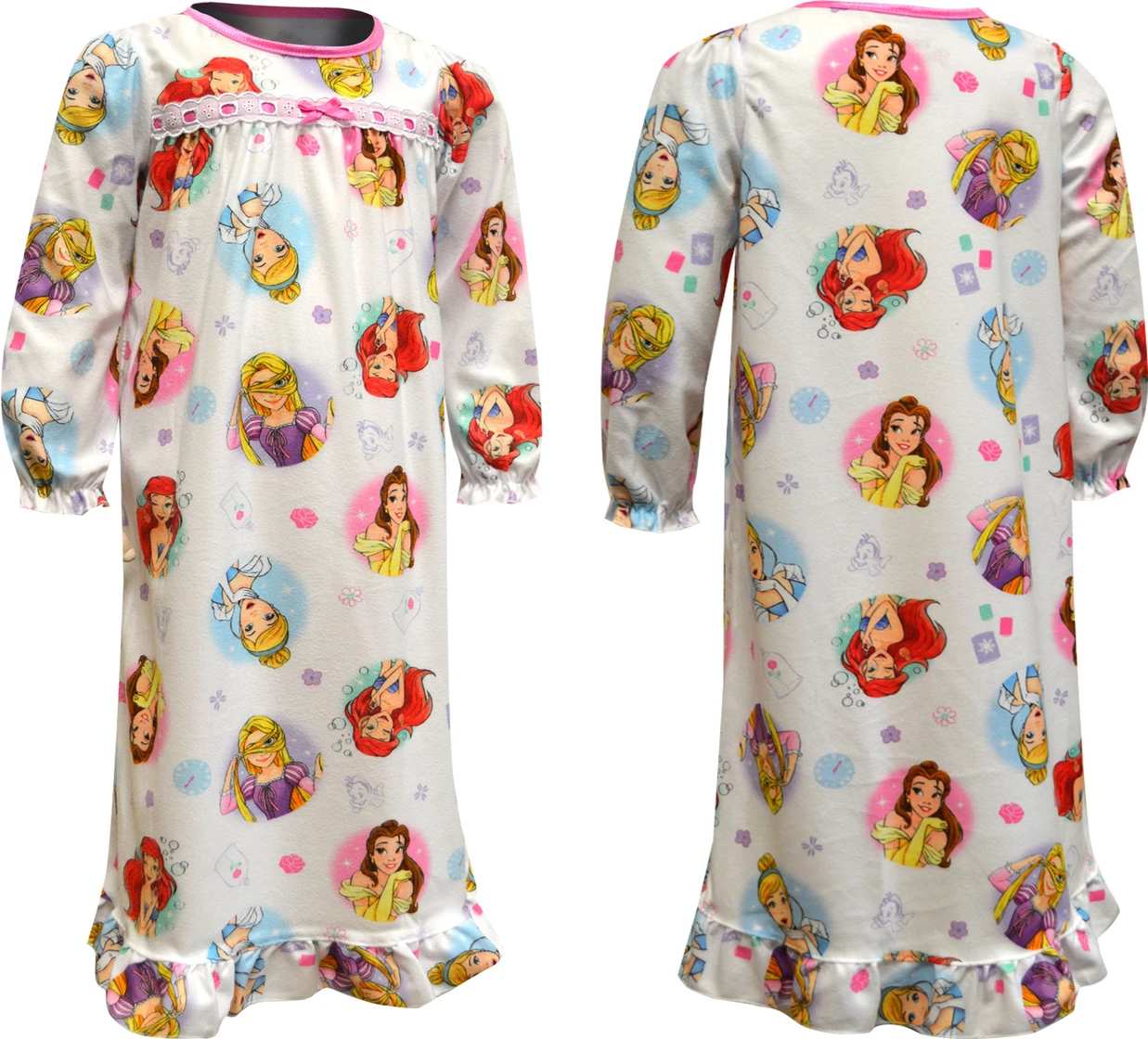 Nightgowns For Girls Are Easy to Shop For

For busy parents, colorful nightgowns are one of the easiest sleepwear styles to shop for because they are so widely available.
Whether you like to shop online or at department stores, you won't have to look far for this popular nightwear pick.
From long to short nighties, cap sleeves to sleeveless, the possibilities are endless.
Just hop online or pop into your local children's wear shop or department store and take your pick of any number of great styles.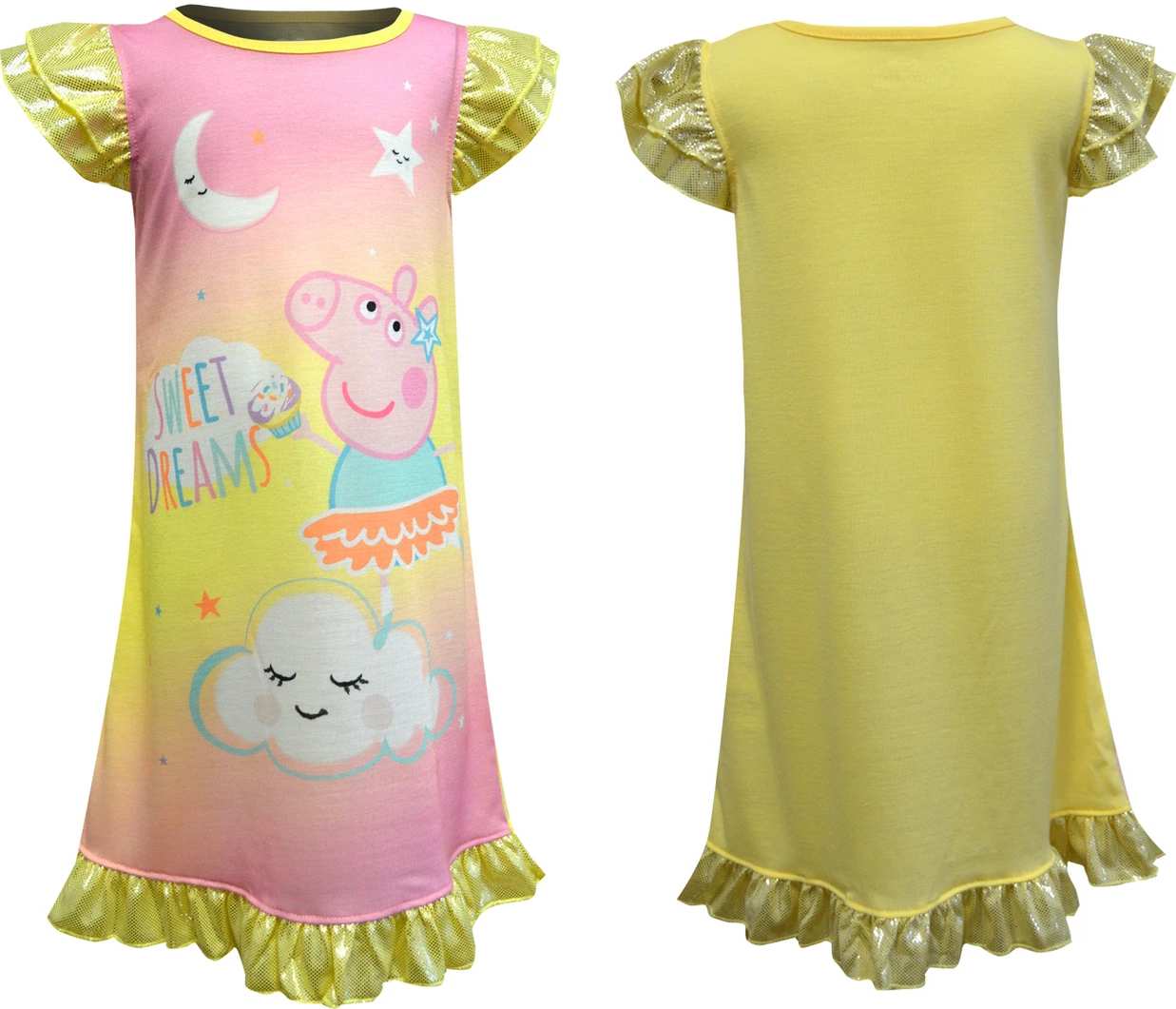 Nighties Are Great Year Round

One of the best things about nightgowns for girls? 
They can be worn year round and depending on the fabric chosen, they're a great way to stay cool in the summer and warm in the winter.
Cool lightweight lawn cotton nightgowns are a great summer sleepwear option. 
A natural fibre with breathability, cotton absorbs moisture and allows air to flow easily through the fibers, helping the body to warm or cool itself naturally. 
For colder weather, heavier synthetic or man-made fibres like polyester and rayon, which tend to preserve heat, are a fantastic winter wear choice.
Did You Know?

Soft and cozy nightwear styles in organic cotton are a great option for kids with sensitive skin and allergies. They're available in a delightful array of popular colors and prints.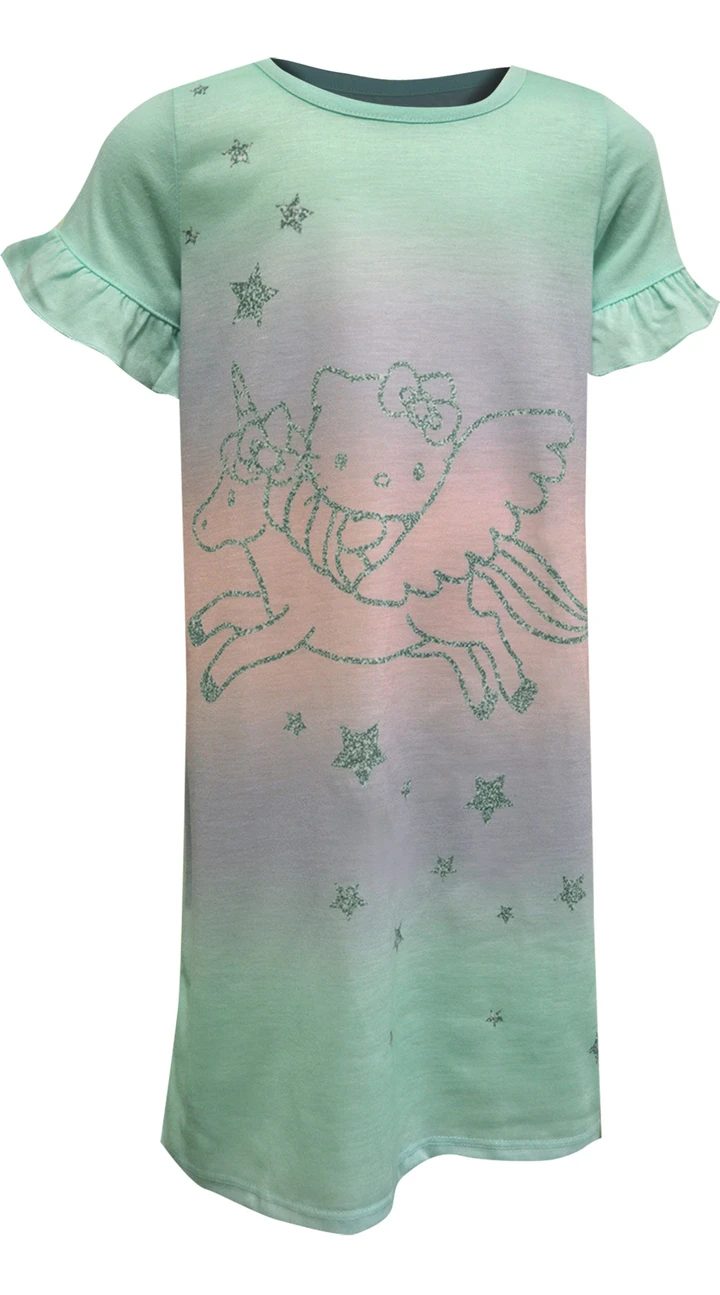 It's Effortless and Comfy

The key to making the perfect pick with girls sleepwear is comfort – if it isn't super comfy, a nightgown will end up abandoned at the bottom of the drawer.
Girls aren't interested in fussy styles, itchy fabrics, or nighties that are too tight or difficult to move around or sleep in.
That's why styles with lots of soft and cozy stretch like cotton knit nightgowns are a popular choice with parents in the know.
They're easy to scamper around in, making them one of the most comfortable picks for kids and parents alike.
Girls Love Easy to Wear Nighties

Trying to convince girls to wear something they don't like can be more than a struggle - with a dose of drama - for everyone involved.
Instead of pushing for sleep wear that isn't going to make them happy, suggest a few cute nightgowns and let them make the final pick.
This way you can both be happy – they, with a bright and beautiful nightie that they like, and you, knowing that it will be in constant rotation, making it worth every penny and giving you the satisfaction that they're just as pleased as you.