*FTC Disclosure - If you make a purchase through a link on this site, we receive a small commission at no extra cost to you.*
Do Night Gowns Make The Best Gifts?
Do Nightgowns Make The Best Gifts?  It's a question we're often asked - especially when the holiday season rolls around. Husbands, boyfriends, family members and loved ones suddenly realize they're in need of a beautiful last minute gift that really impresses.
And, while we're not huge fans of last minute shopping - there's too much pressure - we absolutely believe that night gowns make amazing gifts for just about every occasion.
Whether it's birthdays, anniversaries, holidays, thank yous or  just because you're thinking of them (out of the blue gifts are the best), night gowns are a wonderful choice.
Always appreciated and often unexpected, the genius of gifting nightgowns is that they can be as symbolic and luxurious or practical as you like.
Anniversaries, birthdays and special thank you for your sweetheart?  Silk and satin gowns with lace detailing are excellent choices.
Holiday season gifts?  Cozy flannel nightgowns from Lanz of Salzburg in classic plaid or pointelle nighties are sure to impress, while keeping them toasty warm.
The highlight - there's something for everyone.  With a little planning and forethought, choosing the best gift is easier than you think.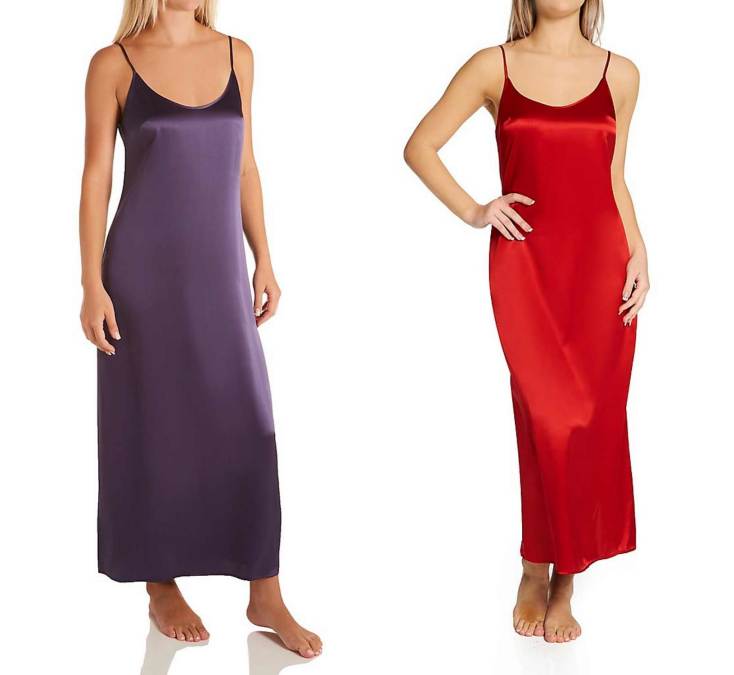 LA PERLA
---
The Right Style Of Night Gown

Congratulations, you've decided to buy a nightgown. The first and most important question is which style to buy.  To get a sense of where to start, take a look at the clothes they like to wear.
Are they more casual and prefer natural and / or organic fabrics?
Are they romantic or creative and like whimsical designs?
Are they more dramatic and wear lots of bold colors?
Are they sleek and chic and wear modern designs?
If the gift is for your sweetheart or relative, and you have access to their closet or lingerie drawer, take a quick peek at the ladies sleepwear styles they normally choose for themselves.
If they're married or in a relationship, you might also be able to collaborate with their spouse or partner.
This can be really helpful, especially if you live far away or don't normally have access to this person's lingerie drawer or closet.
Spouses and partners can also provide very valuable information with regard to choosing the right size to purchase.
---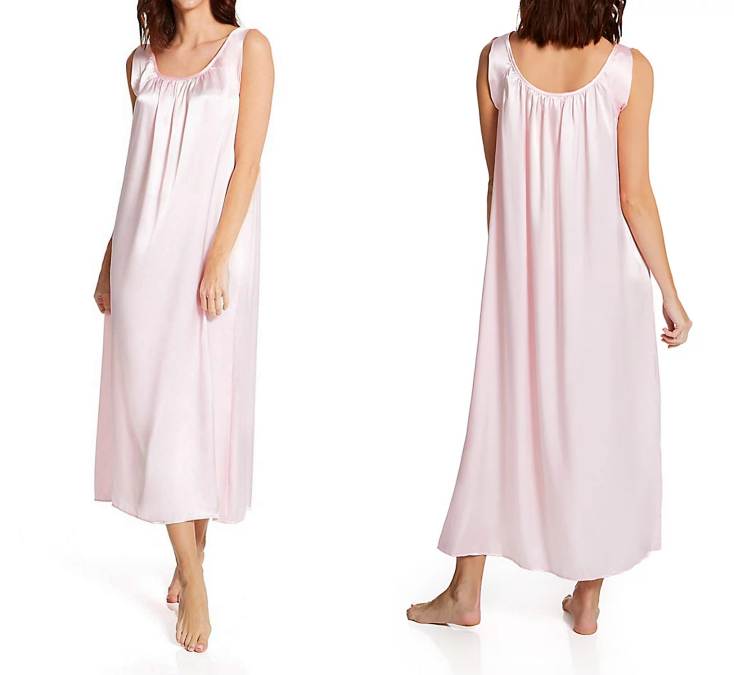 AMANDA RICH
---
The Right Size Night Gowns Make A Perfect Gift

It's a fact - choosing the right size night gowns makes gift-givers nervous, and for good reason. Get the wrong size and you risk offending them.
And while it's often possible to "eyeball it," or sneak a peak at the size tag on their clothes without appearing too obvious, there are a few tips that can help.
As a general rule of thumb, if for example, they normally wear shirts that are a size large, they'll probably also need a nightgown that is a size large.
If you're not absolutely sure of the size and want to cover your bases, ask for a gift receipt at the time of purchase and tuck it into the nightgown where it can easily be found. This will make it easier for them to exchange it for a different size if need be.
---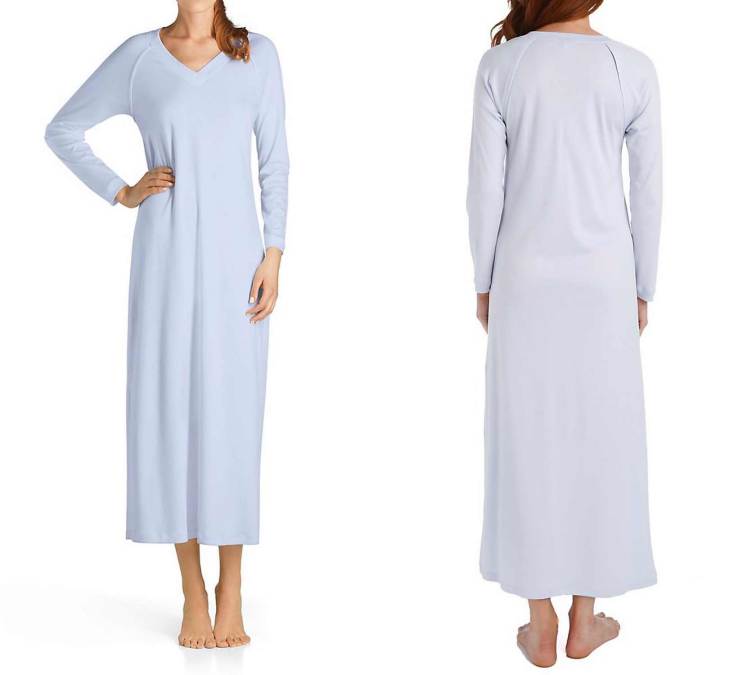 HANRO
---
Gift Cards
Another option, albeit a little less creative, is to simply present them with a nice gift card to a department store or their favorite lingerie retailer.

Gift cards are not only flexible, they're also ubiquitous and can be purchased at specialty stores everywhere.
If you're pinched for time, they can also be found at grocery stores and convenience stores (though we wouldn't recommend sharing that little detail) that stock a huge selection.
Such a present gives your recipient the luxury of choosing their own gift in a style they'll definitely enjoy. It also saves them the potential embarrassment of having to return a gift that may not fit.
---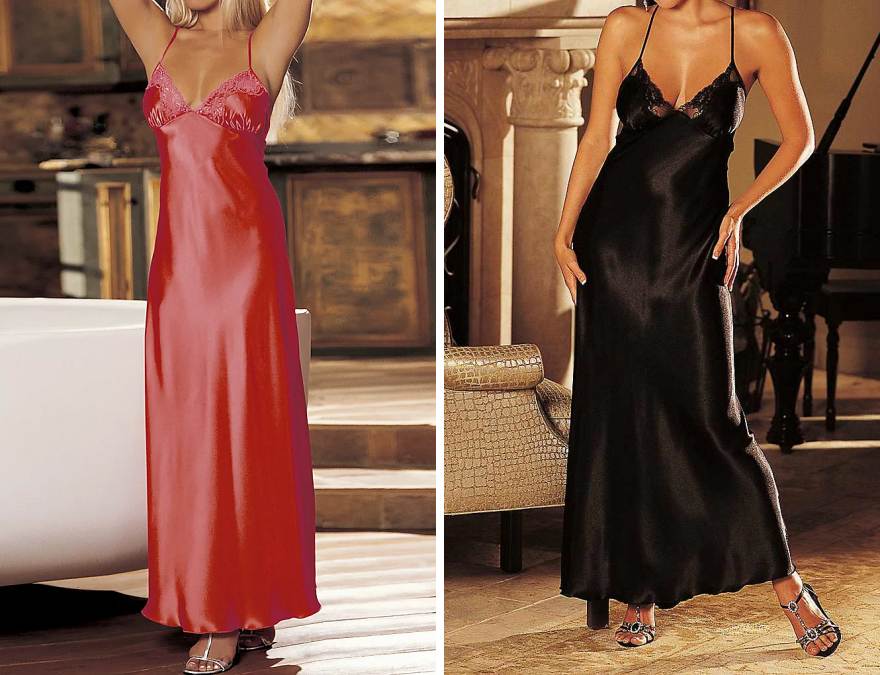 SHIRLEY OF HOLLYWOOD
---
Night Gowns Make The Best Gifts, But...

While night gowns make great gifts for almost everyone, there is no "one size fits all" approach.
Consider the personality of the recipient, as well as the relationship and / or the nature of the friendship that you share with them.
If you have a loved one or family member who is a tad - shall we say hard to please - or if you really want to kick it up a notch and take the gift from a polite "thank you" to "WOW", why not include a few extra items along with the nightgown -
A pretty pair of matching slippers
A beautiful robe
A gift certificate to a spa

A voucher for a massage
A voucher for a romantic getaway for two

---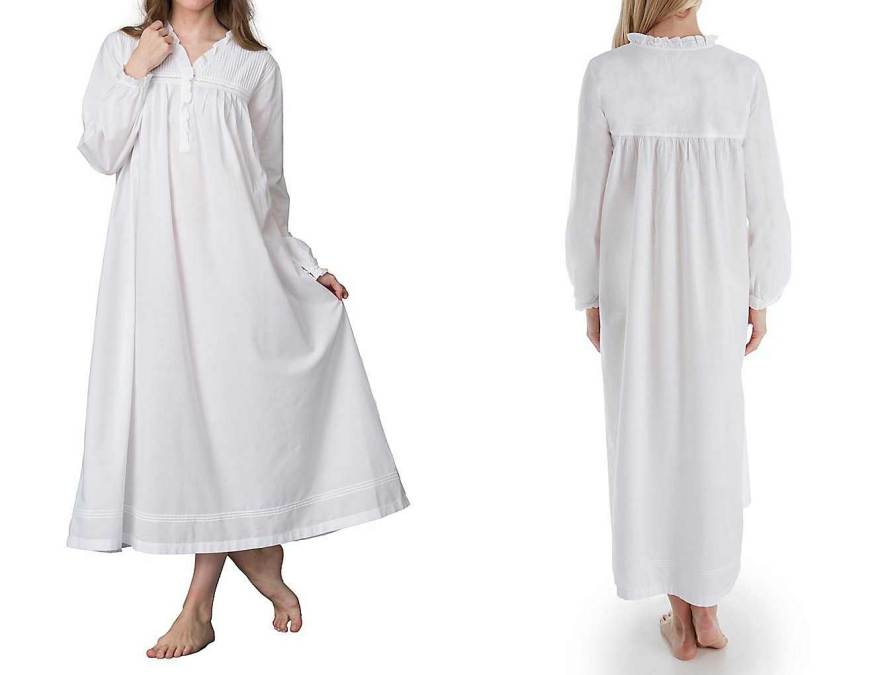 THEA