Night Gowns During The Winter Months That Will Keep You Warm!
FTC Disclosure - If you make a purchase by clicking a link on this page, we receive a small commission. There is no cost to you, and this does not influence our content. 

---
Many women do not wear night gowns during the coldest months of the year because they believe they'll freeze all night long. This isn't so; you just have to wear the right night gowns at the proper time, and add to your comfort with cozy, warm accessories.
The first thing to remember is the lightweight nightgowns and sleepwear you love to wear all summer long are probably not the same night gowns that will get you through the winter.
This seems like it should be obvious, but it bears reminding. Unless you live in a tropical climate, the skimpy little lace chemises and short cotton nightgowns that you love to wear in May are not going to be very warm or comfortable in December or January.
These coldest months are the time to break out your favorite chenille, flannel nightgowns and other warm, thick fabrics that are too hot to wear during the summer months.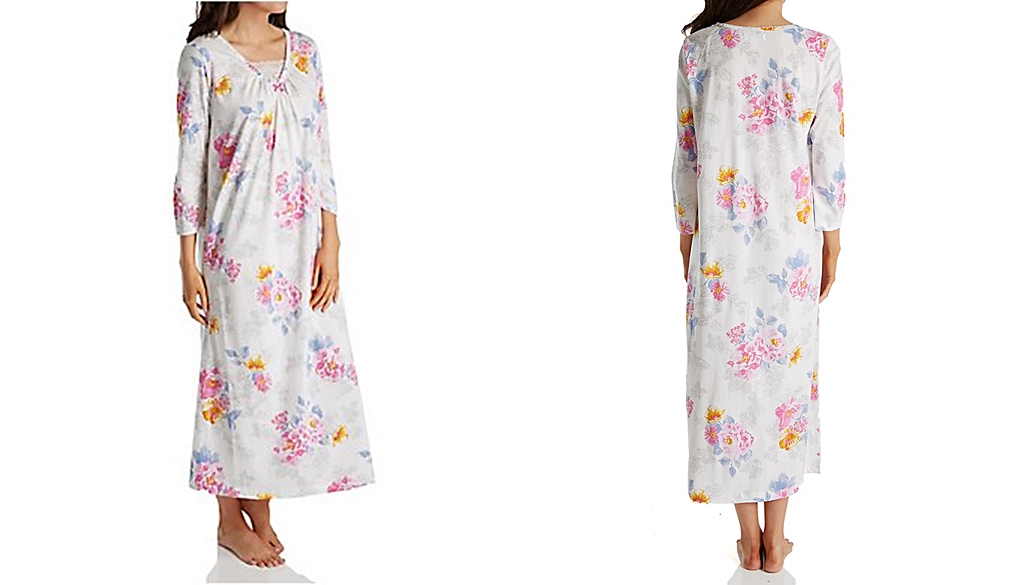 Long NIghtgowns
The best night gowns during the winter months are long and thick, and don't let a lot of heat escape from the collar or wrists.
Many long-sleeved flannel sleepwear styles have elastic wrist cuffs and a high neck that is either elastic, or closed with ribbons.

Long nightgowns are able to invisibly accommodate leggings or cozy long john womens pajamas underneath; for maximum invisibility, choose a legging shade that is very close to your natural skin tone.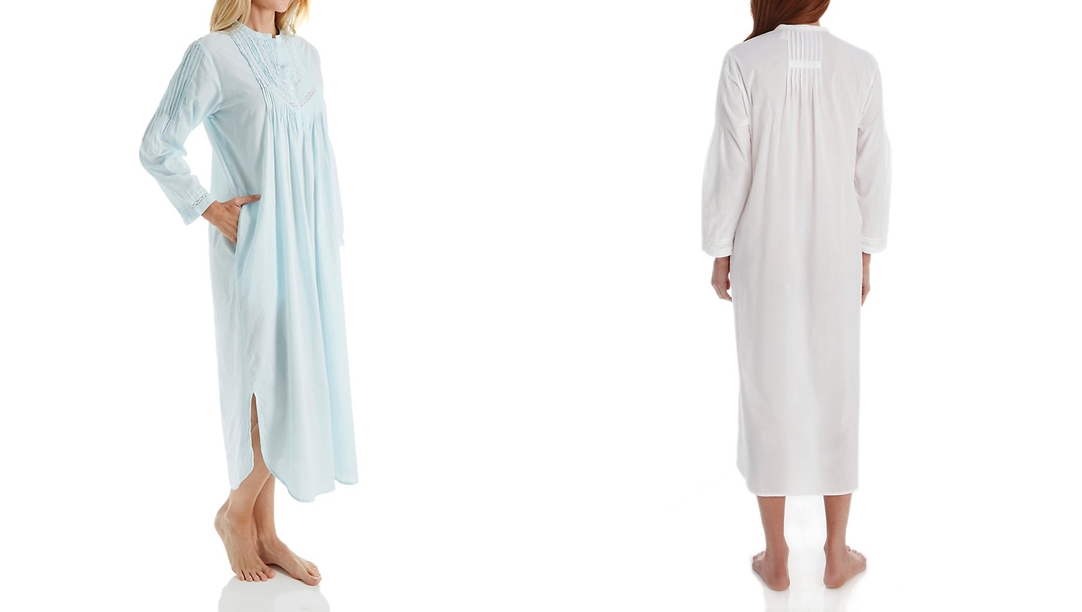 Night Gowns During The Winter
On very cold nights, consider wearing a cap or hat to bed. The human body can lose a great deal of heat through the head, and a knit cap can really help you stay warm and snuggly all night long.
Another important nighttime womens sleepwear accessory is thick, fuzzy socks.
If you don't want to knit your own, don't fear; you can purchase them almost everywhere.
Really warm socks are made of lightweight wool, while others are a nifty microfiber fabric that has shea butter infused directly into the fabric.
These soft and warm stretchy socks usually cost about five dollars a pair, and the shea butter actually remains through repeated washings.
Toasty and warm long nightgowns during the winter months may be supplemented by a matching or coordinating womens robe.
robes for women
are lined, or made with a thicker or double layer of material.
Sleepwear
Night Gowns During Winter
~ Gifts & Accessories ~
---
Make sure that any and all flannel nightgown and womens robe styles that you buy have been treated with a flame retardant; the same applies to all other synthetic materials, which could melt if they catch fire.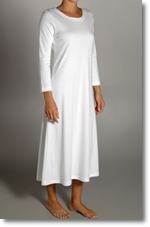 When giving winter night gowns and ladies robes as gifts, consider adding to your gift by including a matching sleep cap, fuzzy socks, or a pair of slippers.
Many department stores sell similar ladies sleepwear sets already boxed and ready to go, but you may be able to save some money by assembling the set yourself.
If, you can, include some holiday-scented sachets in the box so that everything will smell fantastic out of the box. Great scents to consider are apple mint, evergreen, apple cider, or a cinnamon and clove spice mixture.
Leave night gowns during the winter months
and return to beautiful lingerie