More Last Minute
Valentine Gifts
More Last Minute Valentine Gifts - It's almost February fourteenth and your mind is drawing a blank over Valentine gift ideas?
Don't panic, just about everyone struggles when it comes to finding creative Valentine gifts for their loved ones.
From traditional dozen red roses and Belgian chocolates, to jewelry and Valentines lingerie there are tonnes of last minute Valentine gifts that will bring a smile to your sweetheart's face.
But, if you're looking for something outside the list of top 10 Valentine gifts, consider these suggestions...
Tickets - It doesn't matter where to, just make sure that they know that you want to take them out.
Lots of people opt for movie tickets and while there is nothing wrong with this, there are alot more creative and fun gifts to choose from.
What about tickets to a museum exhibit or theatrical production that your honey has been curious about, or what about tickets to their favorite show?
You can even get more outrageous and take them away for a romantic Bed and Breakfast weekend for just the two of you.
Get them airline tickets, or tickets to a cruise of their choice, or even whisk them away for a romantic trip for two, somewhere hot and sunny during the drab days of February.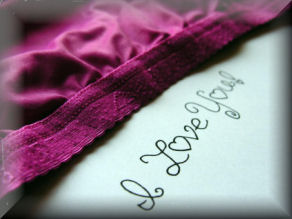 Comfy Slippers - Valentines Day is all about warm and fluffy feelings so why not cover your sweetheart's feet in them?
You will find that lots of people love having comfortable fluffy slippers, so consider what your options are when it comes to getting your honey a pair that they really love.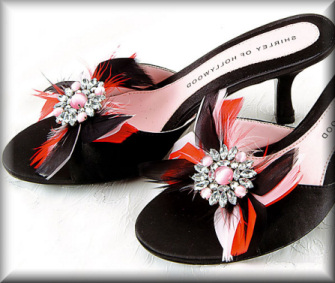 White is a popular choice for women, but consider her favorite color as well. Whether it is seafoam green, cerulean blue or rosepetal pink, you can bet that she'll love your thoughtfulness.
Brown and black are popular slipper choices for men. But what about blue or green? Something snazzy and different, that your honey would never splurge on for himself. He'll love that you did!
There are more last minute Valentine gifts to choose from than you can imagine...make it amazing and memorable... just go with what you know your sweetheart will love!

Related Links - Valentine Gifts For Men
---
Valentine Gift Ideas For Guys - great gift ideas for the men in your life.

Valentine Gifts For Husbands - thoughtful gifts that your husband will love.

Valentine Gifts For Men - more great gift ideas for men on Valentines day.

Leave more last minute Valentine gifts and return to beautiful lingerie