Miss Elaine Nightgowns:
5 Simple Secrets That Will Surprise You
FTC Disclosure - If you make a purchase by clicking a link on this page, we receive a small commission. There is no cost to you, and this does not influence our content. 

---
Miss Elaine nightgowns - a must have for women who love pretty, feminine styles that are cozy comfortable, no matter what size, shape, style, or budget. There's something for everyone with this tried and true ladies sleepwear brand that designs with a woman's unique needs in mind.
Whether you're a loyal fan who has been wearing Miss Elaine sleepwear for years or you've just purchased your first night gown, we're sharing 5 simple and surprising secrets that will make you take a second look: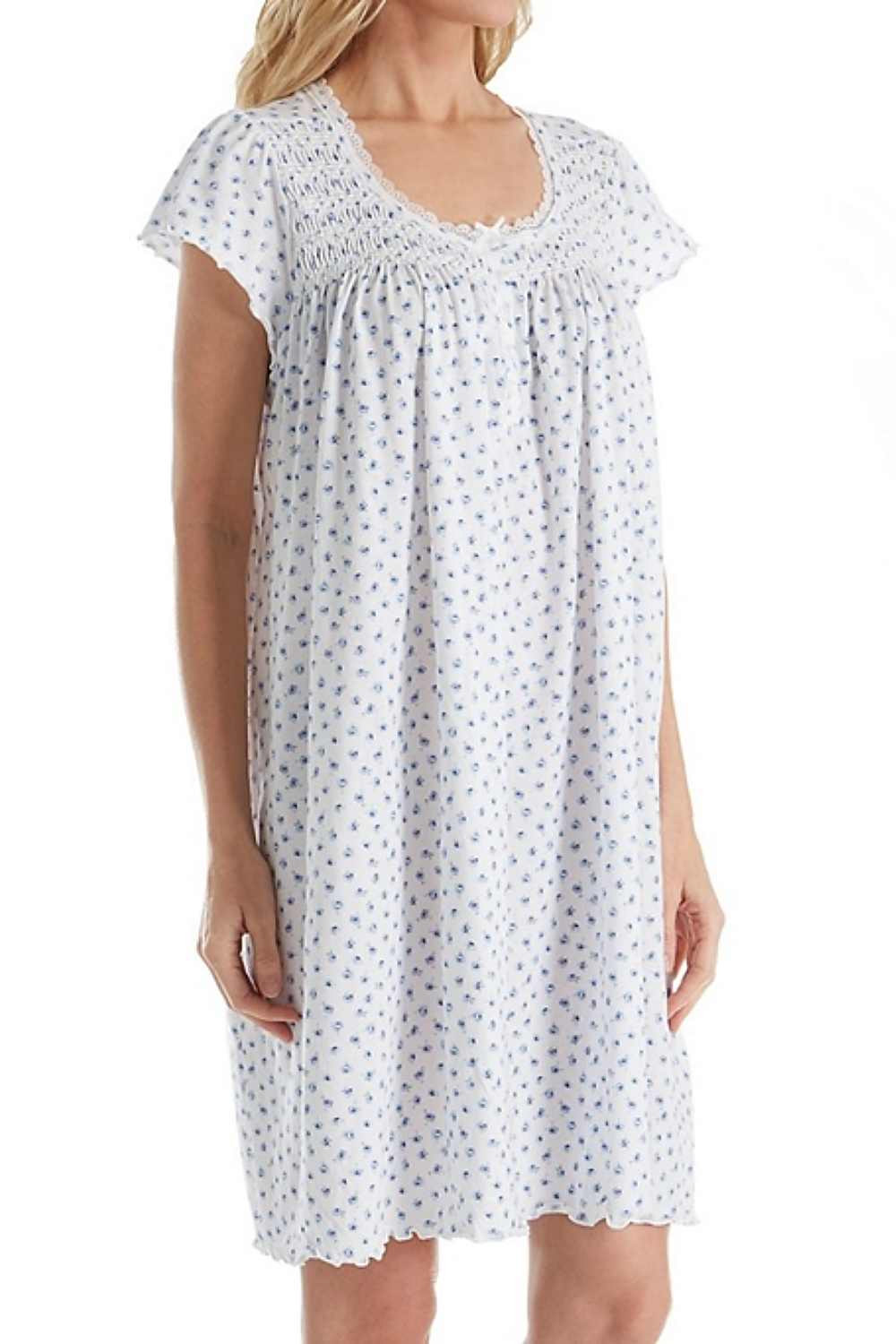 Miss Elaine Nightgowns - The Options Are Endless

Miss Elaine sleepwear offers a multitude of easy wear fabrics, like:
* gorgeous nylons and tricots
* crisp and fresh cotton choices
* beautiful satins
Many brands have a more limited range when it comes to ladies sleepwear, but Miss Elaine has something for everyone.
No matter what you choose, you'll be surprised at how pretty and pampered they feel.
Our top picks are night gowns made in brushed back satin for two layers of ultra softness that doesn't sacrifice style.
Size Secrets...
A great advantage of Miss Elaine sleepwear is the fabulous range of available sizes.  From XS, S, M, L to XL and plus sizes, there are nightgowns and sleepwear to fit virtually everyone.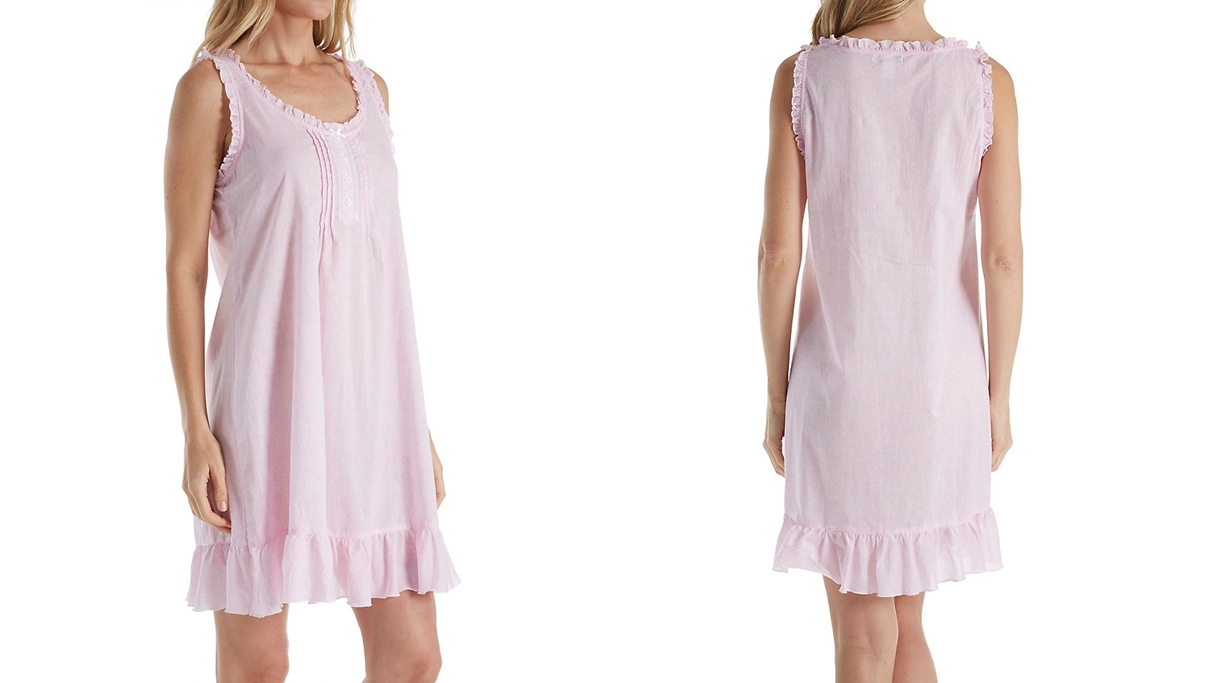 Miss Elaine Sleepwear - The Beauty Is In The Details

Miss Elaine's elegance doesn't come from flashy styles, gimmicky designs, and wild trims. Instead, they embrace the smaller details that make up their beautiful pieces.
Subtle hints of:
smocking across the chest
a pin tucked bodice
a finely scalloped edge
a simple ribbon trim

are examples of Miss Elaine's classic styling that gives each sleep wear piece the delicate details that make women feel special.
Style Savvy...
One of the most popular nightgown styles manufactured by Miss Elaine is the Silk Essence Gown, a sleeveless cotton nightgown with a sweetheart neckline and full skirt of soft tricot that falls to the calf.
The Silk Essence Gown is available in a cap-sleeve version for those who wish to cover their shoulders, and a long-sleeved version with elasticized cuffs for cooler evenings.
In search of a sportier night gown? The popular Short Knit Gown is a thigh-length knit gown with a high neckline and wider straps.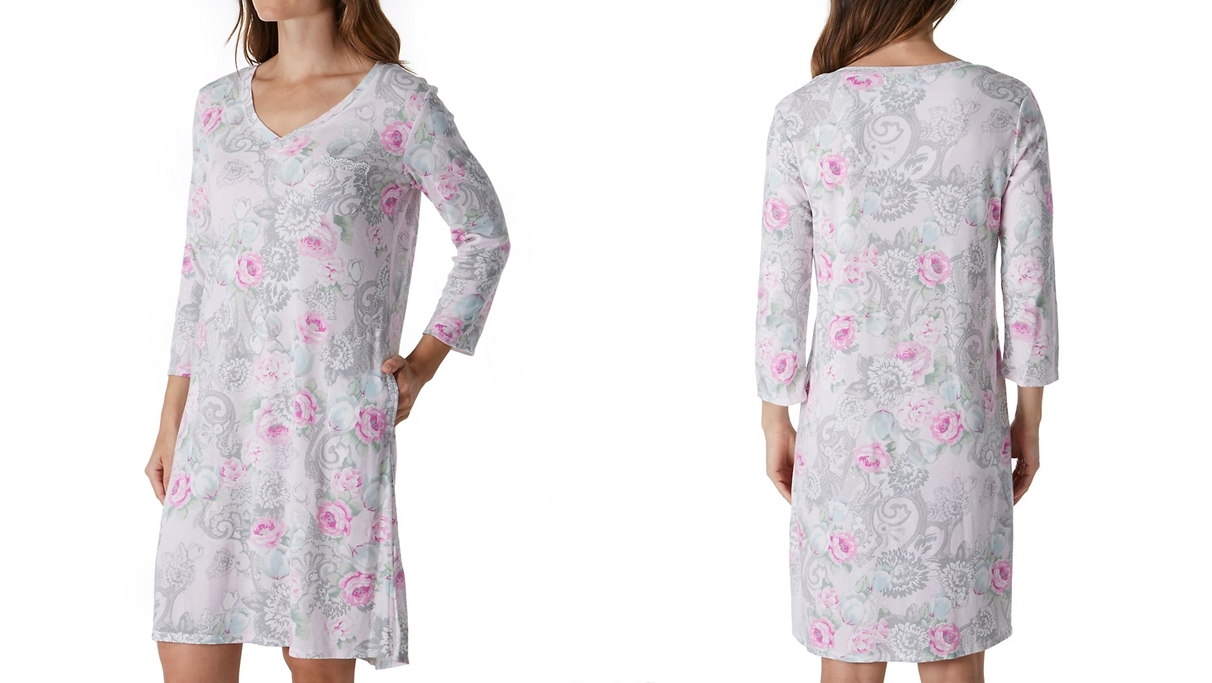 Nightgown  Secrets - Less Is More

Miss Elaine nightgowns follow the old adage "If it ain't broke, don't fix it" when designing simple and sophisticated sleepwear.
They've found their niche in offering classic designs, in a small range of styles, with a modest color palette that has become their signature.
Women know exactly what they're getting when they look for Miss Elaine nighties, and it's the consistency that they keep coming back to, instead of overly trendy styles that come and go.
Women love the easy elegance of Miss Elaine's design aesthetic that never goes out of style.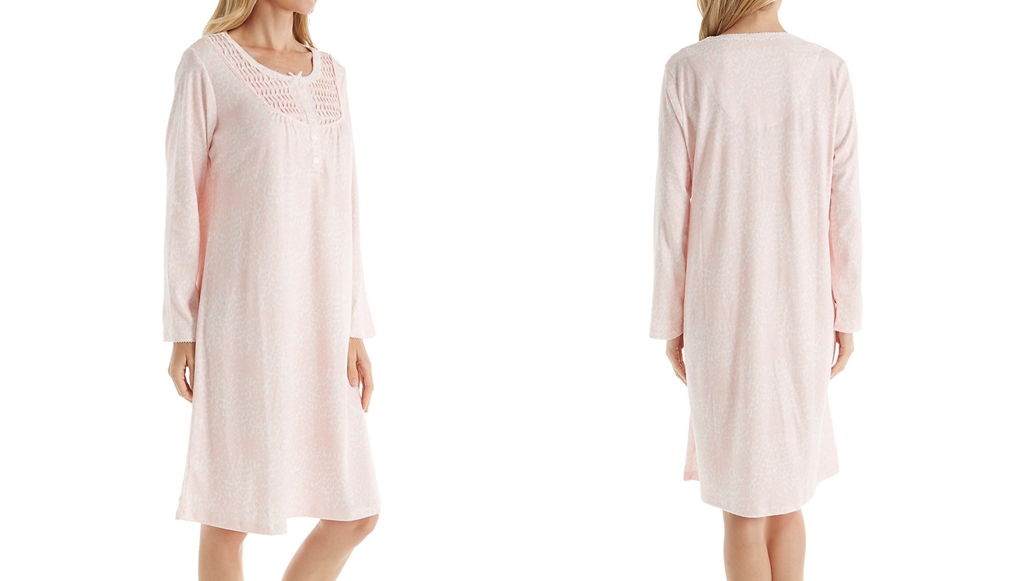 Shop, Shop Shop!

Miss Elaine sleepwear is available at department stores such as Macys, Dillards, Belk and Lord and Taylor, and through online retailers such as Herroom.
Pretty + Comfort = Beautiful Sleepwear for Women

Miss Elaine knows the simple secret to what women want: to look and feel both pretty and comfortable.
No one wants to be frumpy or feel unattractive, but most women aren't willing to sacrifice comfortable sleepwear just to look good.
Miss Elaine's nightgowns strike the perfect balance between pieces that look beautiful, ultra soft fabrics, and comfortable styles.
Miss Elaine has nailed what women want in their nightwear and they deliver it consistently in every nightie and sleepwear style they create.
There's A Nighty For Every Season

....or every style, or every type of woman. Miss Elaine has it all for the woman who loves a variety of options. Choose from:
short or long
toasty fabrics
floaty materials
prints or solids
covered or bare
Whatever your sensibility, Miss Elaine nightgowns offer a great range of choices.
We love both the beautiful short nightgowns for summer evenings, as well as the longer ribbed gowns that are perfect for a cold winter's night.
Stock your lingerie drawer with several easy to care for styles and you'll never be without the perfect one to slip on when it's time to sleep.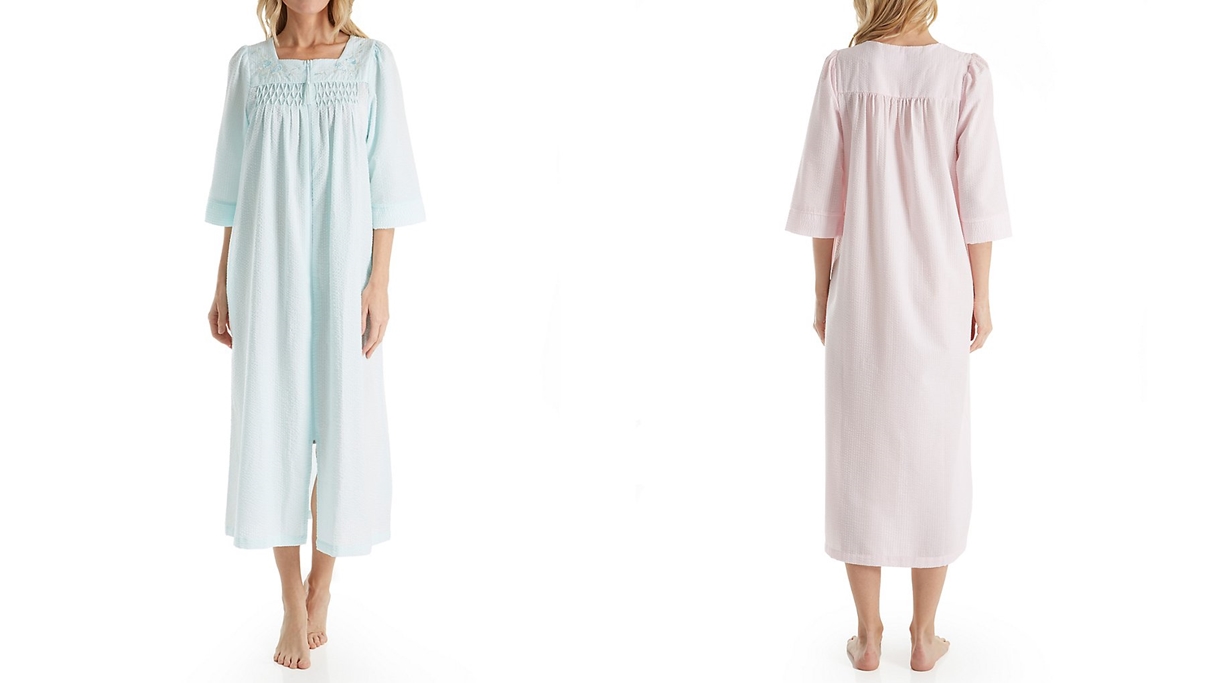 Beautiful Lingerie > Sleepwear for Women  >  Miss Elaine Nightgowns