*FTC Disclosure - If you make a purchase through a link on this site, we receive a small commission at no extra cost to you.*
Miss Elaine Nightgowns - The Need To Know Fundamentals

Miss Elaine Nightgowns - The beauty of well-established sleepwear and loungewear brands is a wonderful combination of classic European inspired styling, superb fabrics that hold up well, and most important of all - delightful comfort.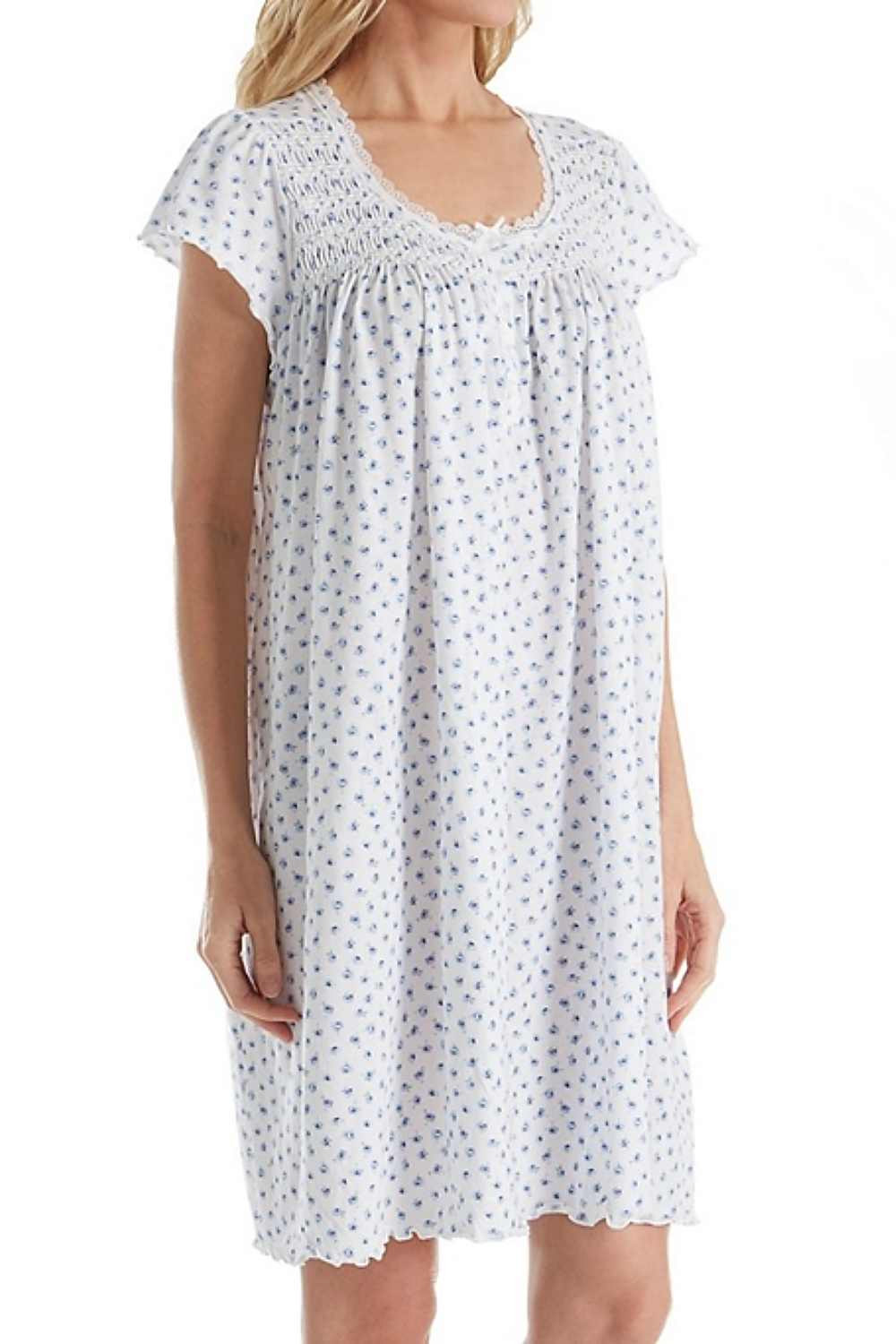 If attractive, well made, and affordable night gowns are on your agenda, this popular family-run ladies sleepwear brand is definitely worth a look.
Designed for women who prefer timeless, easy-fitting nightgowns, pajamas and robes in soft colors and understated prints and patterns, Miss Elaine caters to virtually every shape size and silhouette.

From pretty cotton nightgowns to vintage nylon tricot and luxe modern favorites, Miss Elaine nightgowns are a great option for today's busy woman on the go.
Below, the fundamentals that you need to know for stylish sleep and lounging.

Miss Elaine Nightgowns - The Fundamentals

Add up Miss Elaine's easy wearing fabrics, like gorgeous nylons and tricots, crisp cotton nightgowns, and fresh modern styles, and you've got a whole lot of options to choose from.
Many intimate apparel brands have a more limited range when it comes to sleepwear materials and styles, but Miss Elaine offers beautiful nightwear for a range of tastes and occasions.
From lightweight short nighties in pretty printed knits to luxurious long nightgowns in blended waffle cottons, styles are designed for maximum movement and wearability.
Our top pick for cold winter nights - brushed back satin nightgowns with two layers of ultra softness that don't sacrifice style or sophistication.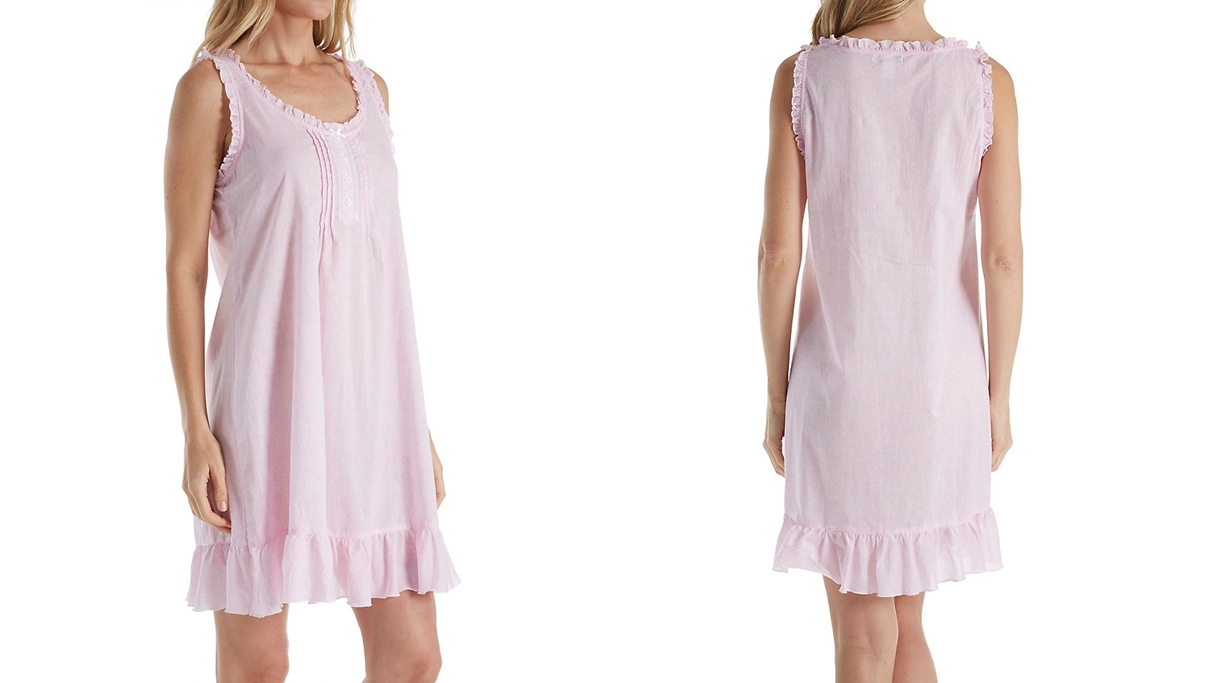 Miss Elaine Nightgowns - Size Secrets

A great advantage of Miss Elaine sleepwear is the relaxed fit and great range of sizes.  From XS, S, M, L to XL and plus sizes 1X, 2X and 3X, there are nightgowns and popular sleepwear styles that suit virtually every preference, shape and size.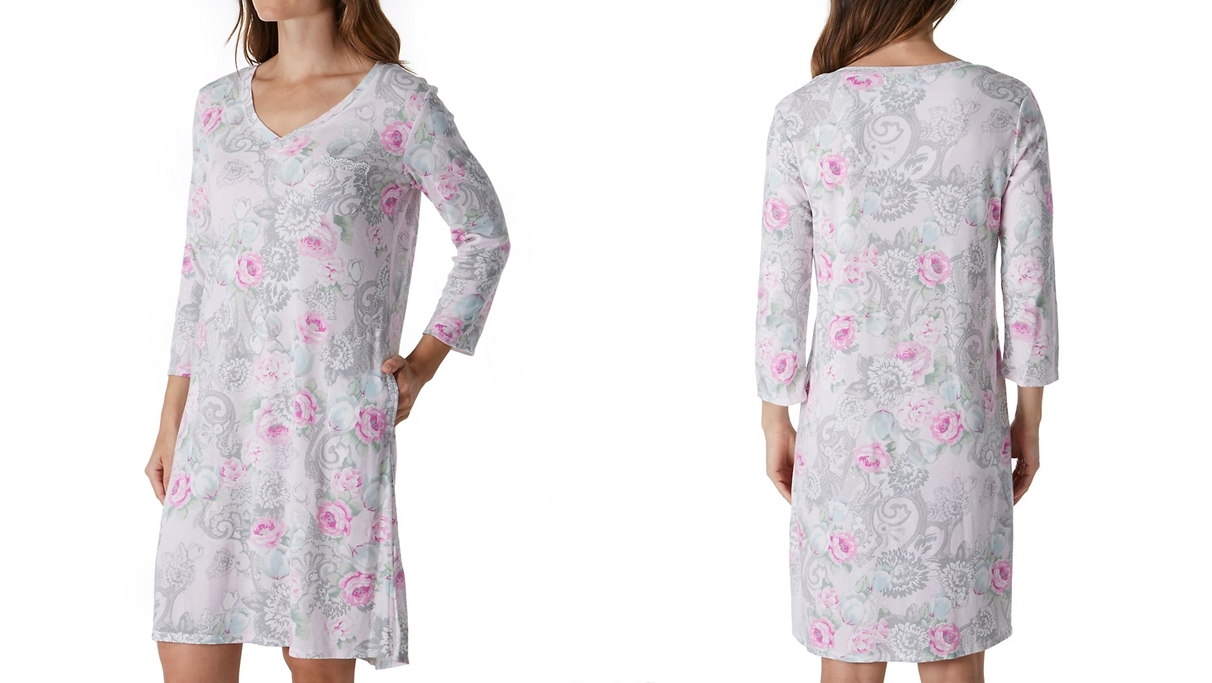 Miss Elaine Sleepwear - The Style Is In The Details

What makes this popular ladies sleepwear such a hit with so many devoted fans?  Miss Elaine's style doesn't come from flashy styles, gimmicky designs, and wild trims.
Instead, they embrace the smaller details and quality that make up so many of their beautiful nightgowns, pajamas, and women's robes.
Subtle hints of smocking across the chest, a pin tucked bodice, a finely scalloped edge, or a simple ribbon trim are just a few examples of Miss Elaine's quiet elegance that gives each style the delicate details that make women feel special.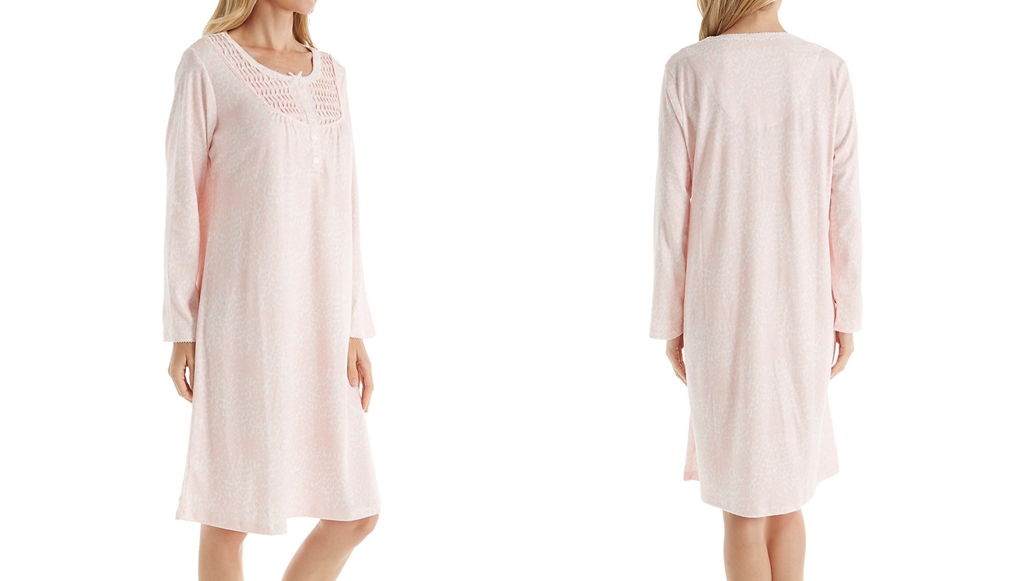 Crave Worthy Nightwear Styles
One of the most popular nightgowns currently offered by Miss Elaine is the pretty Liquid Knit Gown. 
Silky soft, stretchy, and comfortable, this delightful lightweight nightgown is available in both cap and long sleeve styles that make it a no fuss favorite that's perfect for all year wear.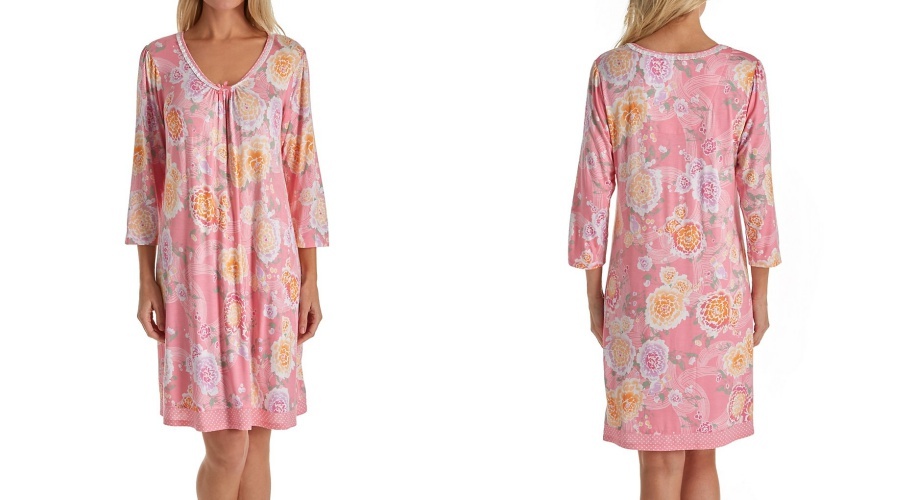 Womens Nightgowns - When Less Is More
When designing their simple and sophisticated sleepwear, this womens sleepwear manufacturer follows the old adage "If it ain't broke, don't fix it".
Avoiding gaudy, cutting edge, or and trendy styles, Miss Elaine nightgowns offer classic designs in a traditional range of styles, with a pretty and feminine color palette that has become their signature niche.
Devotees of this sleepwear brand know exactly what they're getting with Miss Elaine nighties, and it's the consistency, comfort, and quality that they return to again and again.

With Miss Elaine sleepwear, it's easy to love the elegance, reliability and classic design aesthetic that never goes out of style.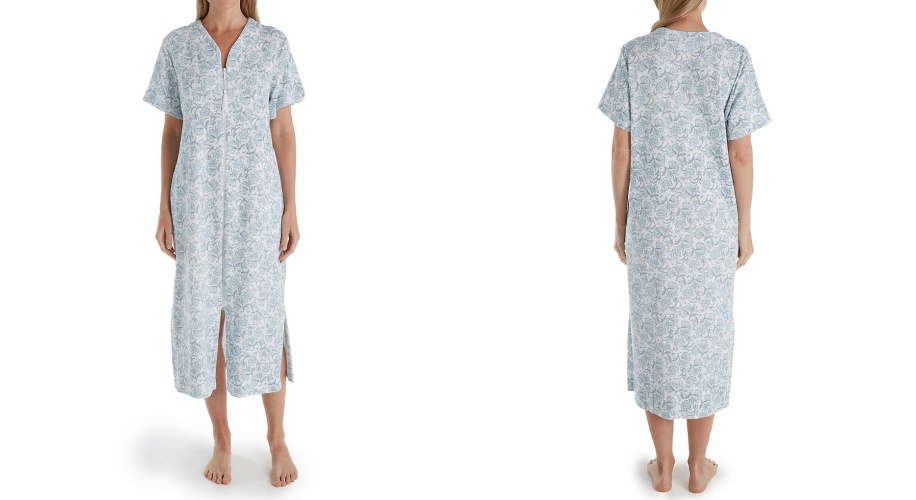 Sleepwear for Women That's Pretty + Comfortable

When it comes to looking great and feeling comfortable, Miss Elaine sleepwear offers the perfect balance of easy pullover style gowns in feminine prints that can be mixed and matched with intimate apparel basics that you may already have in your collection.
From attractive scoop necklines trimmed with delicate lace and tiny bows to button fronts, long sleeves, and handy hidden side pockets, these fashionable favorites are designed for maximum comfort and easy wearability that can be enjoyed year round.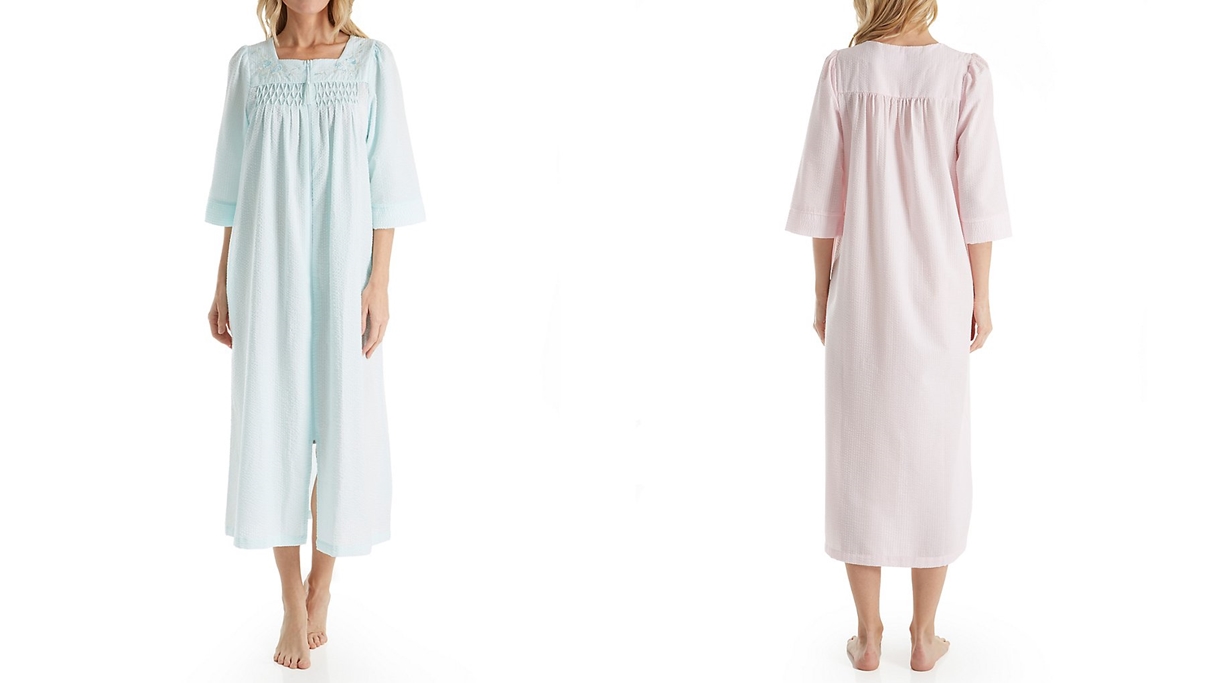 There's A Nighty For Every Season

Yes, there's a nightgown for every season, every style and of course, every silhouette. Miss Elaine sleepwear offers an exciting range of nightgowns, pajamas, and robes to please virtually every lingerie lover and newbie -

short nightgowns, midi length, and long nightgowns

warm sleep wear fabrics for cooler climates

lightweight night gowns for warm summer nights

pretty prints, patterns and solid color nightys
sleeveless, cap sleeve, and long sleeve night gowns