*FTC Disclosure - If you make a purchase through a link on this site, we receive a small commission at no extra cost to you.*
Minimizer Bra - How To Get The Best Fit

Minimizer Bra - From full coverage to seamless, no matter which style you're considering, the single most important thing to pay close attention to when shopping for a minimizer bra is the fit.
The right fit makes you look longer, leaner, gives you better posture, and best of all - increases your confidence.
The wrong fit? One that's too tight or too loose can have the opposite effect and make you appear larger than you are, and create unsightly bumps, lumps and gaps under your clothing.
The solution? Choosing a minimizer bra that fits and flatters your shape. Here, we share the easy how-to essentials.


Choose A Minimizer Bra With Full Cups 

Minimizer bras work by completely covering your bust, unlike demi bras or push up bras that leave part of your breast exposed. They offer total coverage that, if you've chosen the right bra, should create a supportive and smooth fit.
If you notice any spillage or breast exposure there's a chance that you haven't chosen the right minimizer style.
Make sure that the cups provide complete coverage (that means nothing spilling out the top or sides) to hold your breasts in for a finished look.
WACOAL
Style Secrets...

Designed specifically for women whose breasts are C-cup and above, these types of bras use compression and shaping to give the appearance of a smaller, smoother bust line and often reduce visible breast size by up to two cup sizes.

Make Sure The Bra Cups Fit Properly 

This is a surprisingly common mistake that many full breasted women make, but can be easily fixed.
If, your brassiere is too big, that is your breasts don't fill the bra cups completely, it can lead to a gaping effect - or too much room in the cups. The result? Baggy bra cups and a lumpy, unfinished look under your clothing.
It also defeats the minimizing effect of the bra. Definitely not a pretty look, no matter what you're wearing!

The answer? When you peek inside your bra cups, you shouldn't see any space between your breast and the cups.
The best fit is one that's taut, smooth and comfortable, with no wrinkles or extra material. This will allow the minimizer to perform its magic.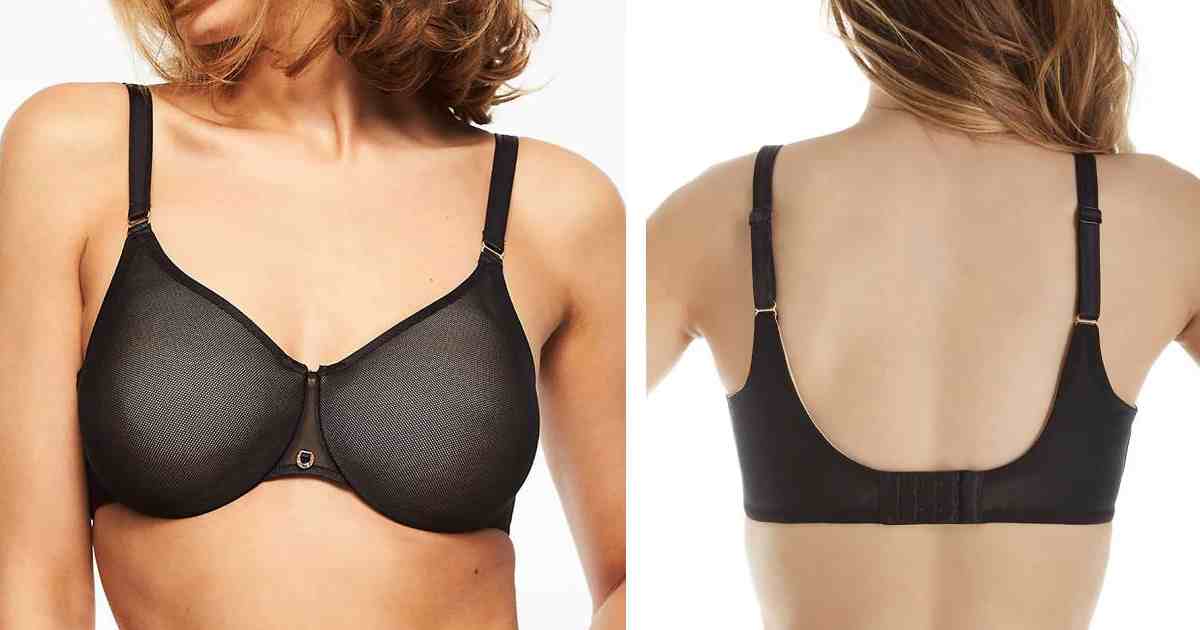 Opt For A Minimizer Bra That Doesn't Ride Up 

It's a problem that every woman who has ever worn a bra has experienced at one point or another - a bra that rides up.
The remedy? Take your time trying on a bra before you buy it. Move around.
When trying a bra on, if you raise your arms above your head and your bra rides up on your rib cage, then you need to adjust the fit
Try going down a size in the bra band so that it fits snugly enough that it won't shift around as you go about the day
Another tip - try loosening the bra straps slightly so your bra isn't pulling up too high. Everything should be comfortable with a taut but not tight fit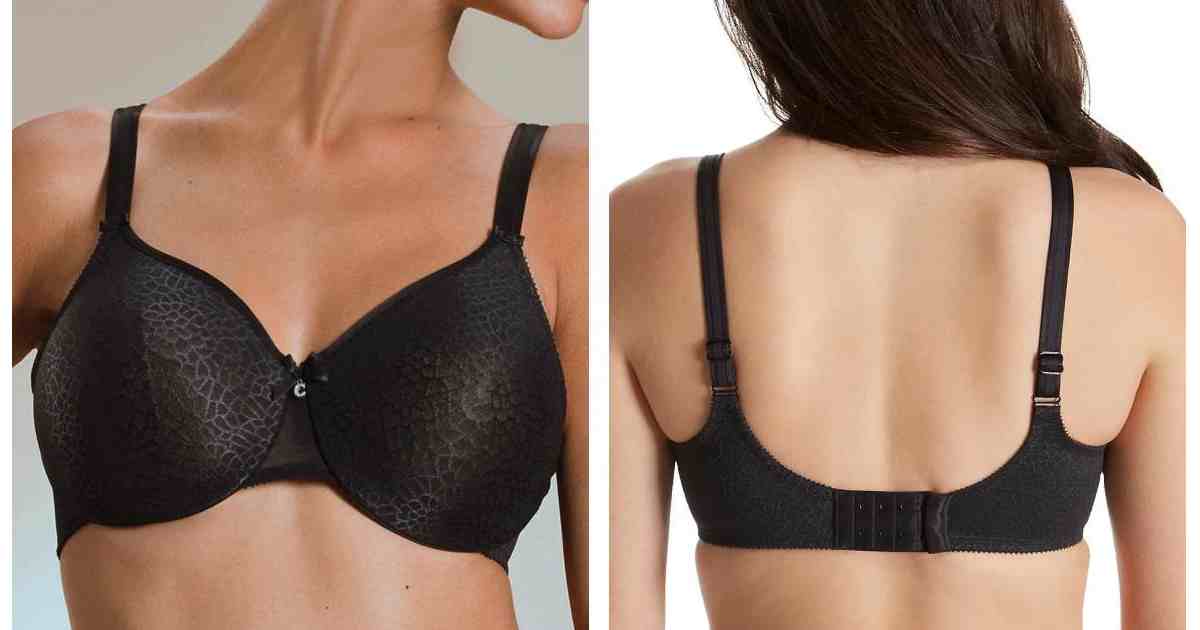 CHANTELLE
Embrace A Smooth Silhouette 

Smooth and simple is the best look when it comes to minimizer bras. If, your bra creates underarm lumps or back rolls underneath the band, the overall fit is definitely off.
You'll know you've aced the perfect fit when your bra lies smoothly against your skin and virtually disappears under your clothing.
Experiment with different sizes until you get a fit that's flat against your body without cutting into your skin and creating any uneven spots.
Decide On A Bra That Makes You Feel Confident  

Confidence and self-esteem start from within.
And, it goes without saying that a bra that fits perfectly AND flatters your shape, whether it's a minimizer bra or another style offers a great foundation for a tailored look and feeling that's second to none.
No matter what your size, a bra that's sleek and supportive will give you the poise and confidence that you simply can't find when your lingerie undergarments don't fit properly.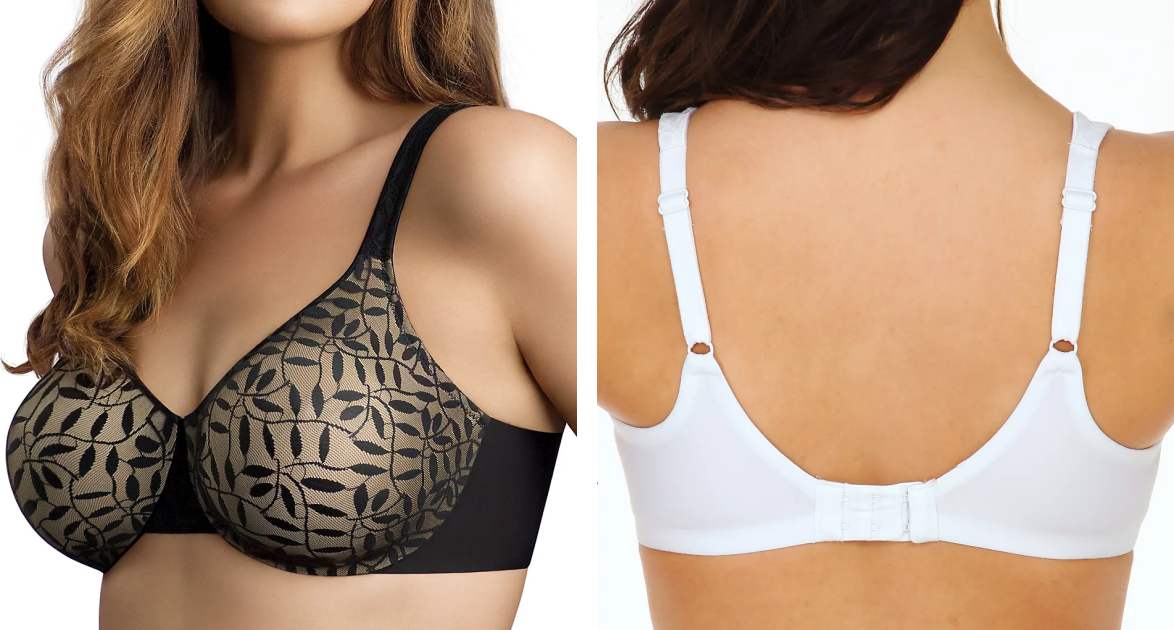 OLGA
Carmen's Tip
Looking for an ultra supportive full coverage bra style? Consider an underwire bra with a three part or multi-part cup - designed to give you a better fit and lift.
Opt For A Beautiful Bra That Feels Comfy All Day  

If you find yourself fidgeting with your bra throughout the day, or tearing it off as soon as you get home, that's a huge red flag that you don't have a great fit
If your back or shoulders are sore it means your bust isn't supported properly and you'll find yourself hunching over and aching all day long
If your bra shifts around and is too loose you'll be constantly adjusting it, and if it's too snug the pinching will make you uncomfortable all day long
A great bra that fits well and is super comfortable is one that virtually disappears under your clothing. The best part?  You'll forget that you're even wearing it. Now that's a perfect fit!
SIMONE PERLE