*FTC Disclosure - If you make a purchase through a link on this site, we receive a small commission at no extra cost to you.*
Lunaire Bras - Insider Secrets You Need To Know
Lunaire Bras – Maybe you're a fan of classic underwire bras. Or, seamless soft cup bras? Or, comfortable sports bras? Regardless of your preference, the award-winning intimate apparel brand, Lunaire lingerie, offers a focused selection of hard-wording beautiful bras that's hard to resist.
What's the appeal of Lunaire?  With fuller cups and wider bands designed for curvy shapes in C through DDD cups, Lunaire enjoys a stellar reputation for stylish and supportive full figure bras and plus size lingerie.
And, best of all, they're affordably priced! Follow along as we reveal the surprising secrets about this under the radar brand that is beloved by so many.

Uncover The Secrets Of Lunaire Bras

Lunaire fits real women.  They're fully focused on real women's bodies, not just on lingerie models and impossibly thin figures.
That's why Lunaire lingerie fits their bras on real women when they're designing and finessing their collections before they come to market.
Their secret? Curvy women are used to create their fit and sizing, and their realistic shape has become their signature.
Testing different styles and sizes on regular shaped fit models translates to a flawless fit on real women once these stunning designs hit the racks.
Did You Know?
Lunaire customers rave about the lightweight support of the Versailles Seamless Jacquard Underwire Bra. It offers comfortable lift without the heavy feel of traditional full bras.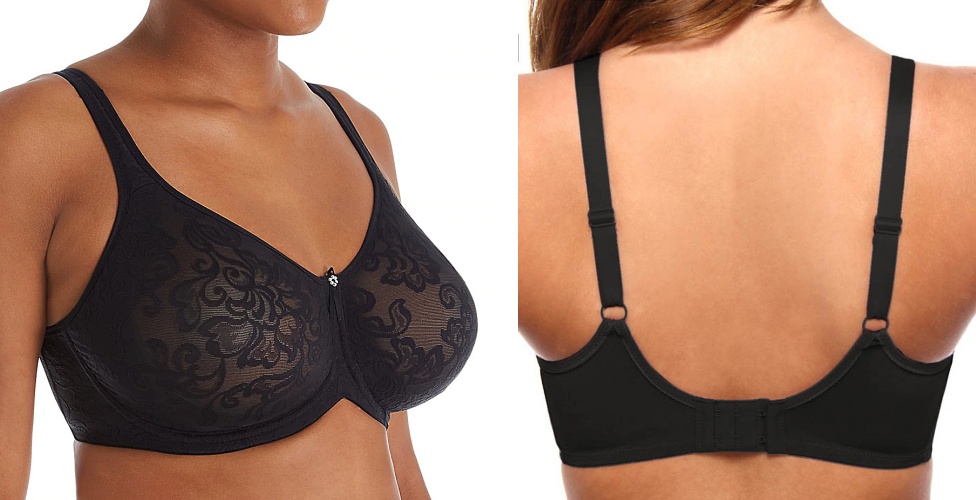 UNLINED BRAS
They're specially designed for curvy figures.  The reality is that many full figured bras are just larger versions of bras designed for average sizes that don't take the specific needs of curvy women in mind, like added support, additional comfort measures, and extra coverage.
Lunaire's attention to design and comfort can be summed up in one word, fantastic. With soft stretch styles that include -

multi piece underwire cups
invisible support slings
adjustable straps
Their bra styles are tailored specially to large busts so they fit comfortably, giving real curves the lift and support that they need to take you through your day and night with stylish ease.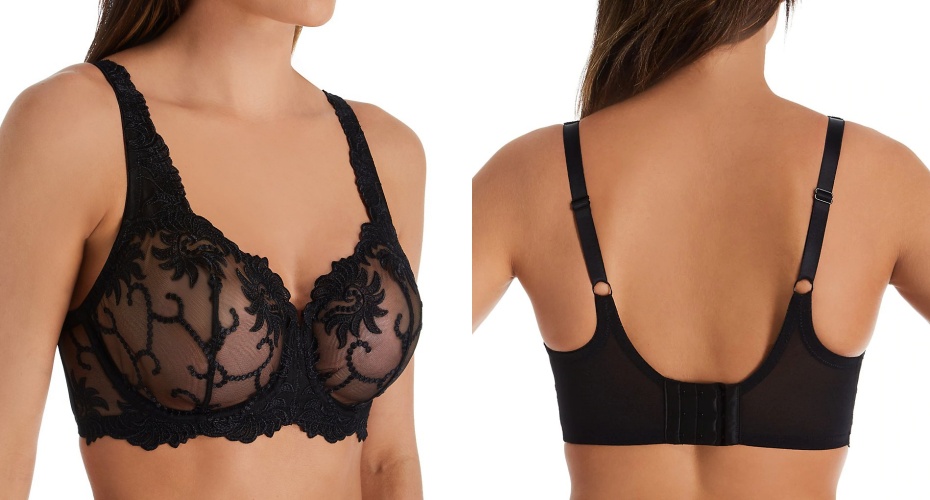 PLUS SIZE BRAS
They cater to a niche market. Lunaire Lingerie was started more than 20 years ago as a way to fill a void in the lingerie market for full figured bras that aren't industrial looking or hard to find.
The brilliance and strength of this American intimate apparel manufacturer is simple. By focusing on the curvier market, they are not trying to be everything to everyone, which is where many other brands fall short.
Instead, Lunaire bras offer a focused fit made for the specialty market of curvy women. Catering to the niche needs of plus size curves means they can put all of their efforts into doing it perfectly.
There's a style for every woman.  How do you define your personal lingerie style? Are you -

chic and elegant
fun and flirty
smoldering and sexy
Or, are you a little bit of each one at different times?
Most modern women have their own signature style but also like to play with different looks depending on their mood or the situation.
Lunaire offers whatever style you're craving with a variety of tempting collections to cover all of your needs and satisfy whatever fashionable fancy you have.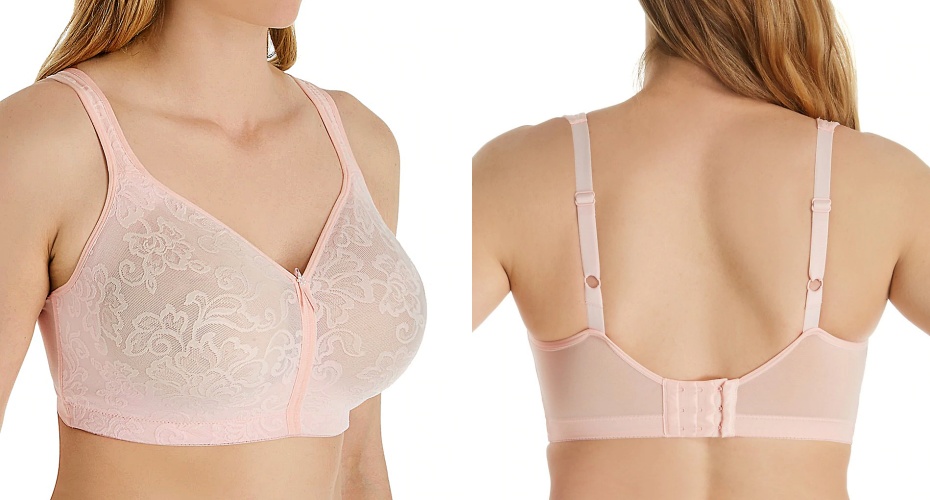 FULL BRAS
They're inspired by full figured curves. Most designers have style muses or seek inspiration from the hottest stars, both past and present.
Lunaire's inspiration comes from celebrities with real curves, instead of starving starlets. These bras are designed with the gorgeous bodies of today's most stunning stars in mind, like -
Christina Hendricks
Sophia Vergara
Adele
JLo

We love how they celebrate sensational shapes and strive to highlight real women's gorgeous curves.
They're made for realistic budgets.  The icing on the cake that's a welcome sweet treat is that Lunaire bras give you the look and feel of ultra luxury lingerie at an affordable price that the average woman can afford.
Their bras and beautiful lingerie are accessible for everyone to enjoy, and a lower price point means you can stock your drawer with their sensational designs, guilt free.
UNDERWIRE BRAS