*FTC Disclosure - If you make a purchase through a link on this site, we receive a small commission at no extra cost to you.*
The Best Lunaire Bras From Aruba To Sevila

For full figure bras that fit and flatter, Lunaire bras from Lunaire lingerie are a great choice.
This up-and-coming lingerie and intimate apparel company specializes in full bras and plus size bras for women who wear C through DDD cups.
Women who favor dark or exotic lingerie will love Lunaire's Brussels bra and panty set, featuring a nude lining with black mesh overlay and pink embroidery.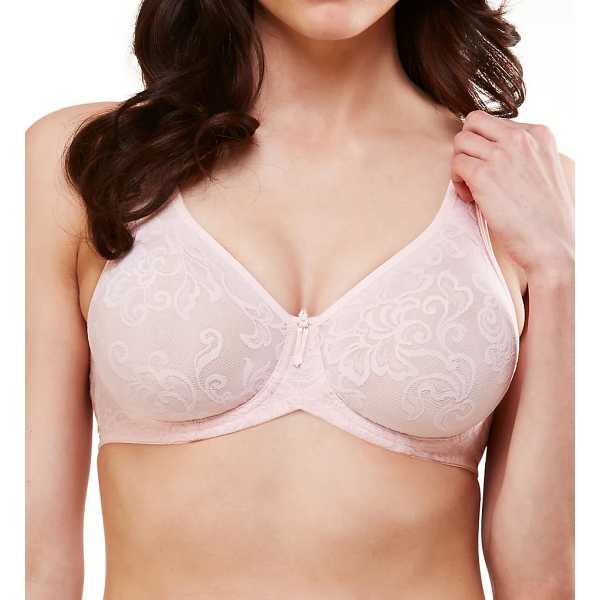 Lunaire Bras From Sevilla To Aruba

Lunaire lingerie offers a wonderful range of bras designed to inspire and support you in style.
The Sevilla set is lacy, white, and virginal, and would be wonderful as bride lingerie.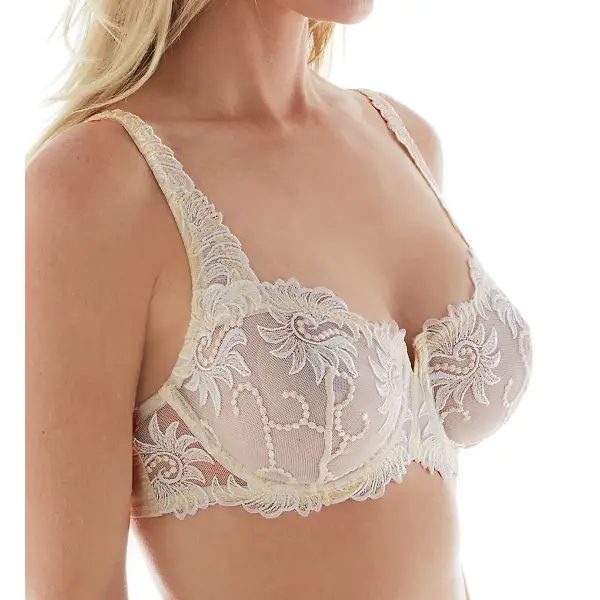 SHOP NOW
The Baha set is designed in natural earth tones, and include a seductive mesh panty with matching embroidery.
Finding Lunaire bras you'll love is simply a matter of picking which design you like best!
Lunaire has recently introduced a second line of different types of bras and panties; this line is called "Whimsy," and features sassy new designs that are fun to wear.
The "Savannah" set is a black and tan tiger-striped lingerie set that includes a demi bra sheer bikini panties.
The Nolita style features a similar cut, with black and nude lace offset by deep scarlet straps and center bows. This set is very dramatic with a set of black stockings.
The Barbados set is also animal-inspired, incorporating cheetah print with black lace trim on both the bra and panties.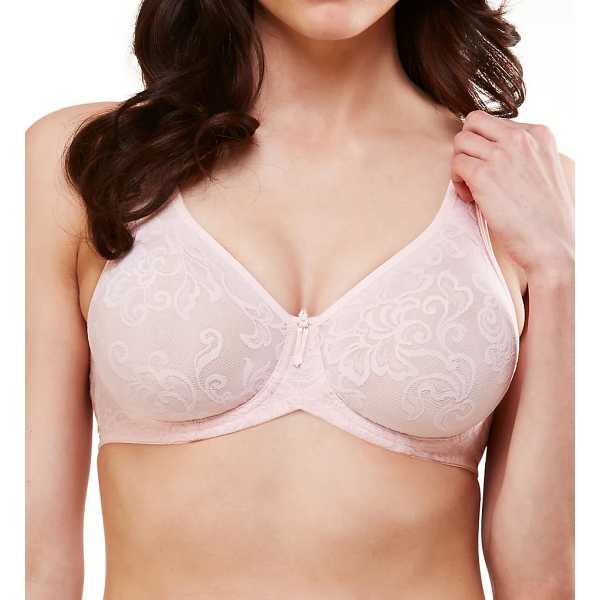 Aruba is pure white lace bras with lined cups and delicate double shoulder straps.
The Aruba panties are boyshorts with delicate lace insets along the hips and lower edges. Aruba bras and panties are also available in black.
Whether you prefer the Lunaire bras from Lunaire lingerie line or its younger, fresher Whimsy counterpart, you're sure to find several that you'll enjoy wearing time and time again.
Lunaire Bras From Wash To Wear

To maximize your enjoyment of this fine lingerie, it's a good idea to invest in a good, delicate lingerie wash, and commit to washing all of these pieces by hand.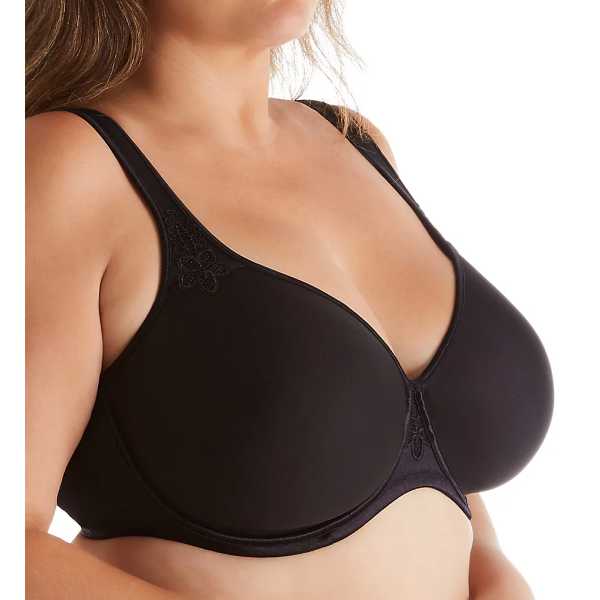 SHOP NOW
You'll be amazed at how much more wear you'll get out of your bras and panties when you're not subjecting them to the rigors of machine washing.
Washing lingerie and intimate apparel by hand helps preserve the delicate elasticity of the fabrics, giving you more wear for your money.
If you absolutely cannot hand-wash your bras and panties, place them in a mesh lingerie back and wash them on the delicate setting of your washing machine.
If your washer has a "hand-wash" setting, use that, and remember to use cold water unless the care labels on your lingerie undergarments instruct you to do otherwise.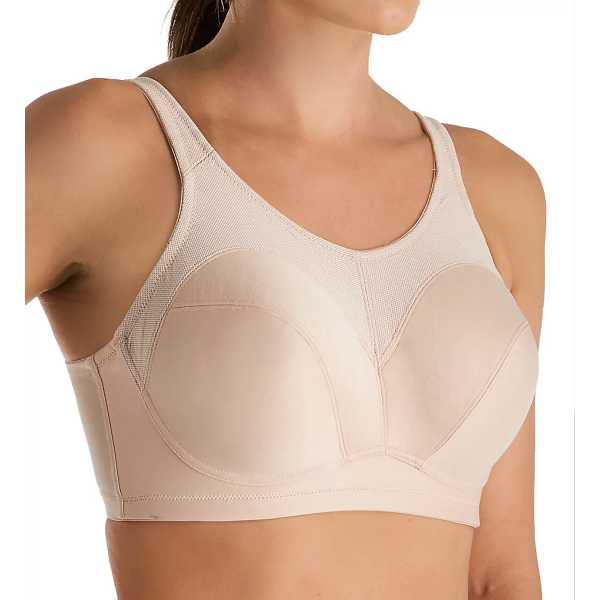 It's really important to never place you fine lingerie or intimate apparel in a clothes dryer!
The intense heat generated by dryers and washing machines can destroy fabrics, fasteners, and elastics; so, once the elasticity of a bra is gone, it loses its ability to support.
Remember that bras and panties are designed to worn and enjoyed, so, if you're still wearing bras from two or three years ago, consider taking some time to go through your lingerie drawer and discarding the bras that are worn out and / or no longer fit.