*FTC Disclosure - If you make a purchase through a link on this site, we receive a small commission at no extra cost to you.*
Long Line Bras - How To Get A Smooth Silhouette

Long Line Bras - For those of us who want to appear taller, leaner, and more toned than before, the longline bra is a gem of a lingerie undergarment that can perform miracles. 
A favorite that has been around for decades, starting with the golden age of Hollywood in the 1950s and 1960s, longline bras are the perfect choice for showing off a smooth and curvy silhouette.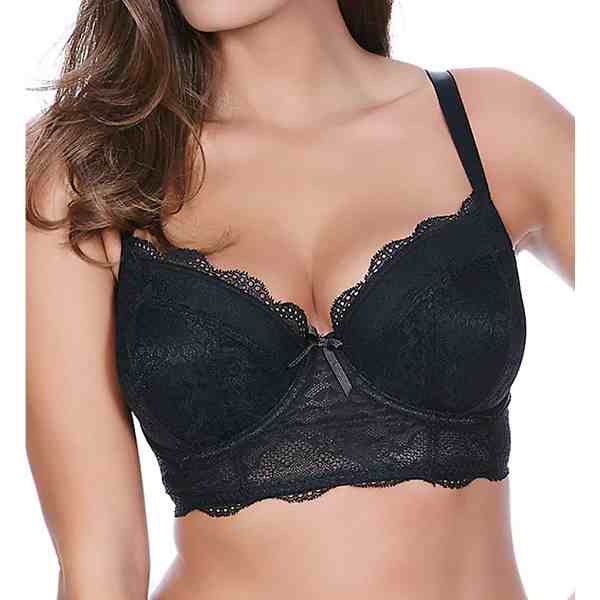 Made popular by glamorous stars like Marilyn Monroe, Elizabeth Taylor and Grace Kelly, it became the must-have style for well-dressed women.
Today, this classic bra style is back and more popular than ever. From midriff and low back styles to full bustiers and more, there's something for everyone. Here, we take a closer look at the dos and dont's for a smoother silhouette.

 Long Line Bras Whittle Your Waist

Whether it's a classic long line style that ends at the midriff or a full coverage bustier that covers the torso and ends at the hips, a long line bra offers far greater coverage than a regular bra.
The benefit? The opportunity to smooth and slim your mid-section in addition to supporting the bust.
A perfect fit means this shapewear bra will hug your ribs in and sculpt your waistline.
For even more definition in the waist, consider a style with shapewear paneling or bustier style boning that provides firm control.
Did You Know?
The secret to the best longline bra shapewear? An emphasis on the mid-section makes a silhouette appear thinner and creates the hourglass curves that epitomize the ultimate shapely figure.
Style Secrets...
Longline bras, often referred to as bustiers, are very versatile descendants of the corset - the traditional lingerie undergarment that created the tiny wasp-waists that was so fashionable for past generations.
Longline Bras Lift Your Bust

The exceptional support of this type of bra helps to boost your bust and lengthen your torso, making you look longer, taller and leaner overall.
The extra support at the bottom of the bra - especially with underwire styles that are padded - is what helps create lift from below.
Rather than relying on a thin support band to hold you up, the long line bra's extra supportive base and push up effect gives your bust the boost to enhance your bustline for a smoother silhouette.
 A Bustier Style That Helps Your Posture

The support this bra creates from below the bust takes the pressure off the bra straps (of regular bras), to do all the heavy lifting.
Women with larger busts are especially happy with the support and comfortable fit that long line bras offer.
Why? Better overall support, and the elimination of bra straps that tend to dig into the shoulders and pull their arms downward.
This relieves strain on the back and shoulders, which means that it's easier to stand taller with a more relaxed upper body and better better posture.
Long Line Bras Smooth From All Angles

The body sculpting benefits of a longline bra with a fitted torso means no more lumps or bumps across your back, sides, and underarms - a common problem with regular bras.
The coverage is much better than an everyday bra. These specialty bras smooth and shape from all angles, while creating a slim and sleek rear view that's free from any unsightly rolls, bulges or the dreaded back fat.
Instantly, it's easier to look thinner, taller, and yes magically shaplier 360 degrees.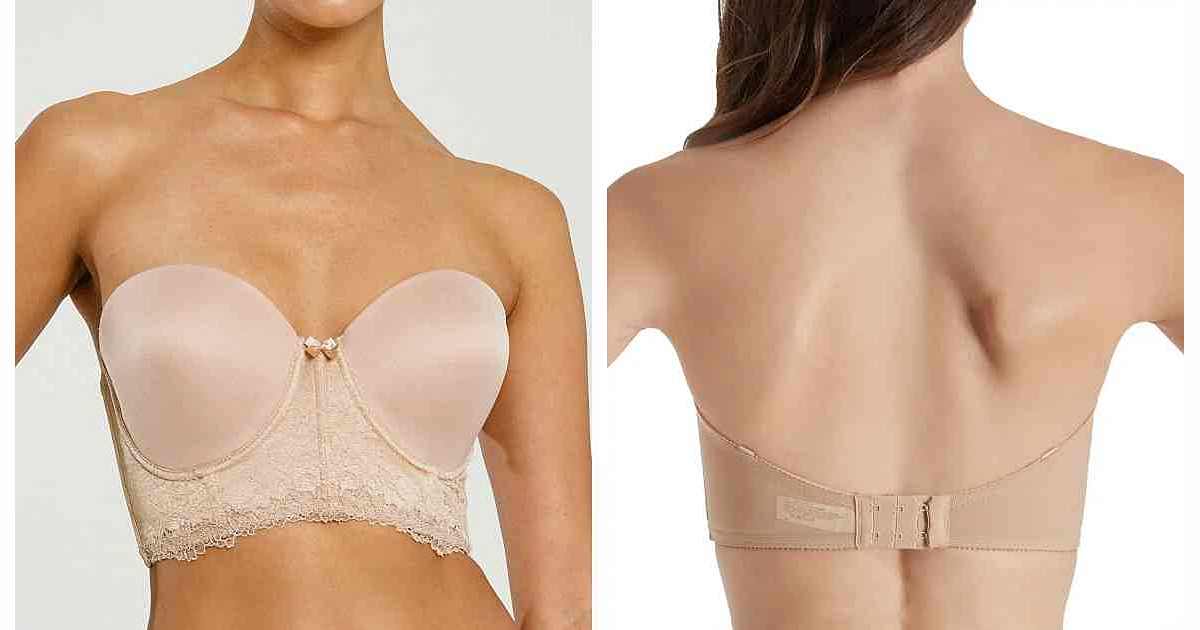 Beautiful Bras Boost Confidence

One of the lesser known advantages of a longline bra? Knowing that you're well supported, with a perfectly sculpted midsection, and the illusion of extra height will enable any woman to carry herself with extra poise, grace, and confidence throughout the day.
There's nothing more attractive and magnetizing than confidence - a woman who is comfortable and relaxed in her appearance.
The long line bra makes this effortlessly possible for any woman, regardless of her shape or size.