*FTC Disclosure - If you make a purchase through a link on this site, we receive a small commission at no extra cost to you.*
Large Size Bras - How To Ace The Best Fit

Large Size Bras - When it comes to bra shopping, it can feel like a struggle especially if you've been unsuccessful at finding the right styles in the past.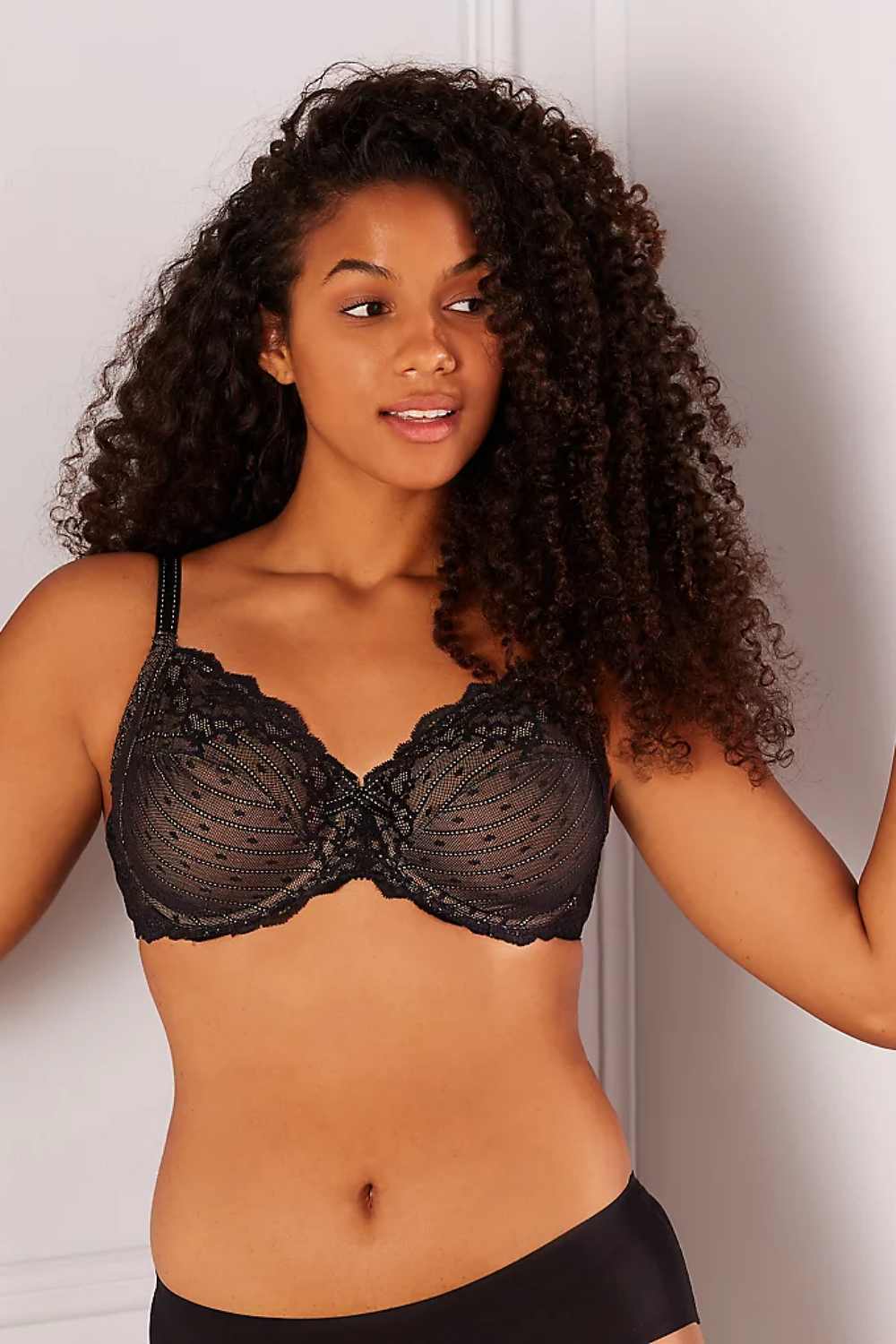 We've all been there at one time or another - a lack of selection and limited choices that are often uninspiring.
Or worse, getting a bra that doesn't fit comfortably and it ends up banished to the back of the lingerie drawer.

It doesn't have to be that way. Everyone deserves beautiful bras and foundation wear that looks and feels sensational, and the confidence that comes from looking your best.
No worries.  Below, we take a closer look at how to ace an excellent fit with beautiful bras that you can look forward to wearing.  From experts and gravity to support and sizing, the basics are here.

---
Large Size Bras - Find An Expert

Without a doubt, the few moments spent getting properly measured and fitted by a intimate apparel professional are well worth it.
Seeking out the help of an expert who really knows lingerie takes the guesswork out of navigating which brands and styles work best for your silhouette, and sets you up for success when you do find your way into the fitting room.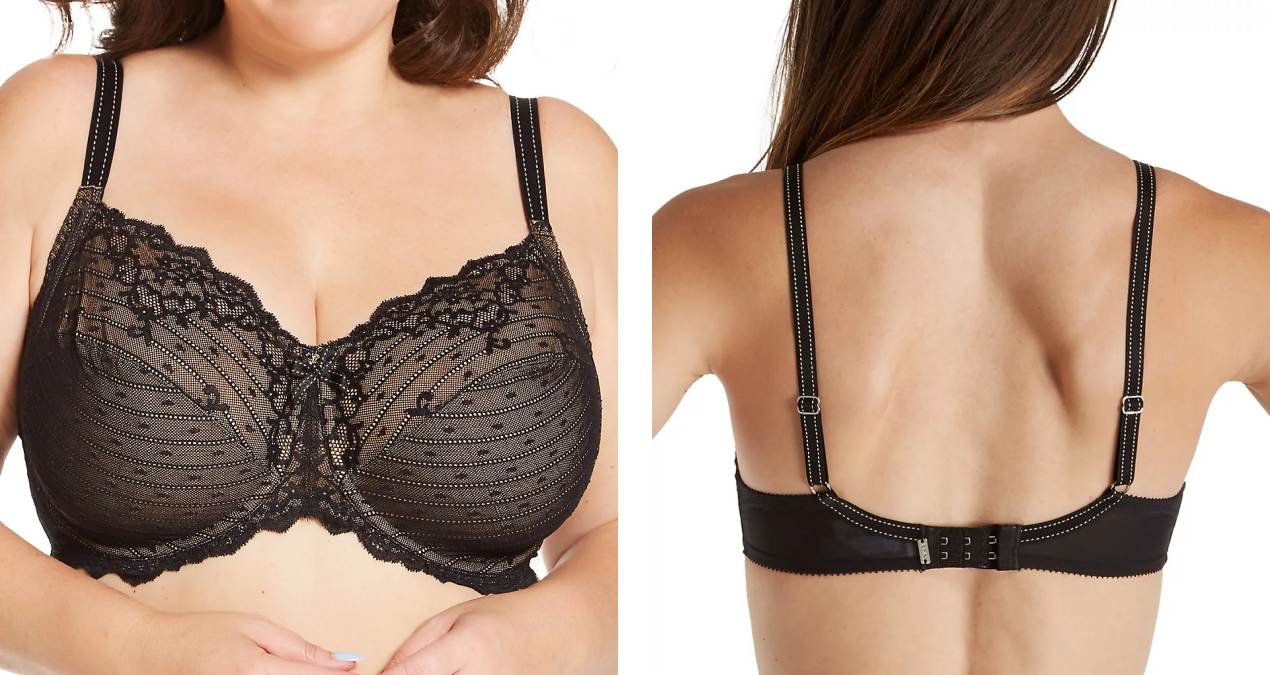 CHANTELLE
Try specialty lingerie boutiques or department stores with a decent sized intimate apparel section, to find a professional bra fitter.
Make an appointment and invest some time in getting measured. Ask questions - which styles to choose and avoid, which brands are designed for larger sizes, etc., and soon you'll be on your way to finding bras that you enjoy wearing.

---
Know Your Lingerie Needs
Save time (and frustration) in the shops and identify exactly what it is that you're looking for before you go -
Are you looking for a show-stopping bra for the boudoir?

An everyday bra that works with anything in your closet?

An undergarment for a special event?

A sporty style that works with active wear?

Think about what exactly it is that you're shopping for and save yourself from trying on pieces that don't align with what you currently need.
BALI
Defy Gravity In Full Figure Bras

Lift your bust and breathe a sigh of relief when you choose the types of bras that are supportive from all angles. The best styles are designed to take the weight off your shoulders and back for an easy and comfortable fit.
What makes a full figured bra a success? 3 super, all equally important elements - 
Wide cut straps to lift from above the cups
A wide band below the bust to support from below
Full coverage cups with some light structure to keep you held in place
ELOMI
Large Size Bras - Put Support At The Top Of The List

Looking and feeling great in your clothing begins with support.  And, wearing a supportive bra is key, no matter what shape of breasts you have or your bra size. 
A great fitting bra that's comfortable and well-constructed will take the pressure off your shoulders, back, and neck, and support delicate breast tissue, keeping breasts from stretching or sagging over time.
Did You Know?
For proper support, bra straps should be adjusted on a regular basis, especially as your bra begins to age.  Keep them comfortable and try for a level fit across the back.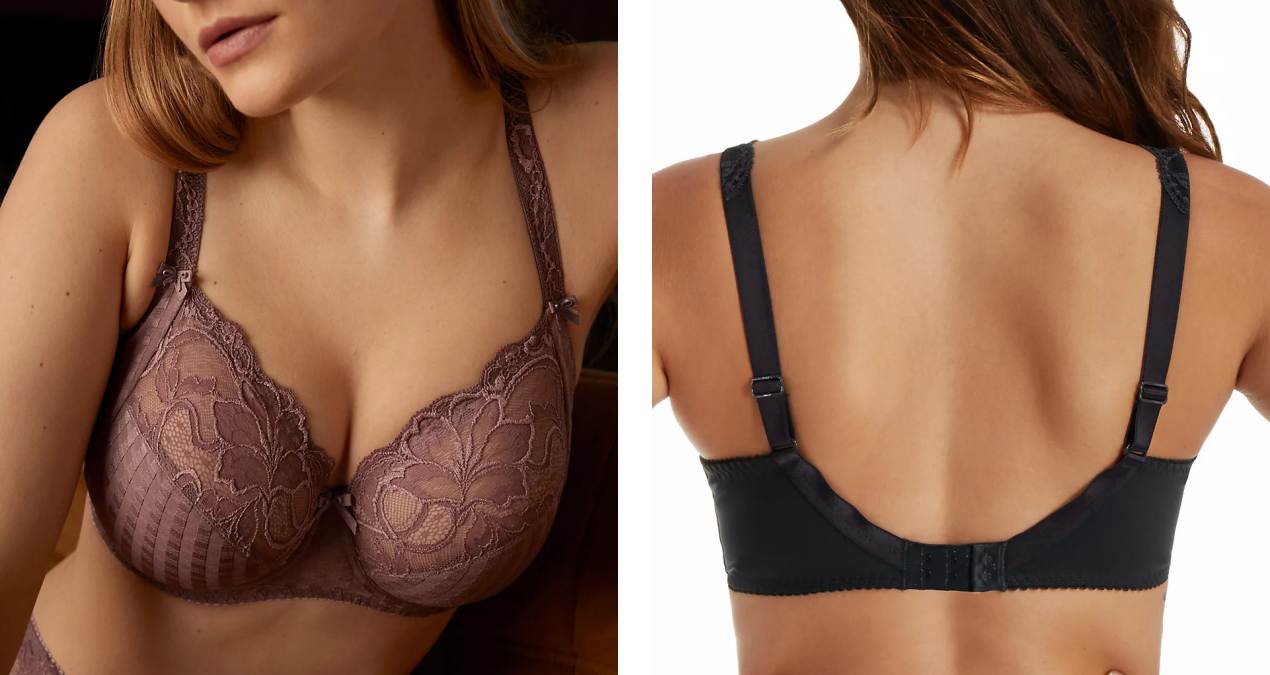 PRIMA DONNA
Stay With Large Size Bras That Work

If you've found certain styles or bra brands that are comfortable and flattering, then don't hesitate to stock up.
The best part is, when you buy several of a style or color that you love to wear, you won't need to shop as often.
Large size bras can be hard to shop for, so if you find something you like, buy multiples to keep your lingerie drawer well-stocked with great pieces that you'll love wearing.
WACOAL