*FTC Disclosure - If you make a purchase through a link on this site, we receive a small commission at no extra cost to you.*
Large Cup Bra - 5 Tips That Will Make Shopping Easy

Large Cup Bra - Something happens when you slip a beautiful bra on. You stand a little taller. You carry yourself with confidence and composure.  This is how great lingerie can undoubtedly be.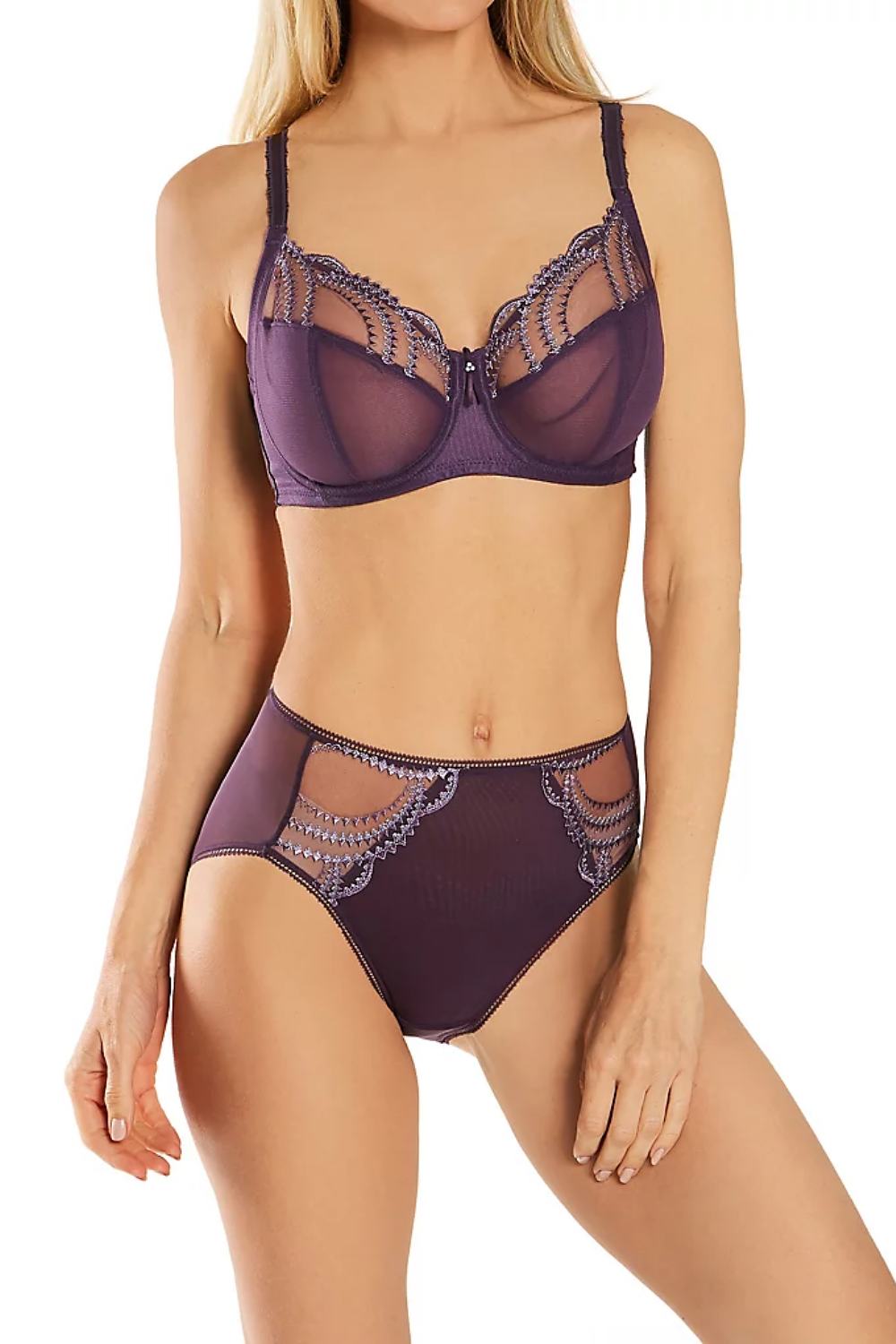 At the same time, if you've been blessed with a full bust it can be challenging finding the perfect bra that looks and feels fantastic - especially if your cup size is greater than a C.
When it comes to shopping for bras, you might very well feel as if nothing fits well - the cups or straps are too loose or just too tight. 
You might keep wearing old favorites that you've had forever and that have seen better days - and while they may feel comfortable, they do nothing for your shape or style.
No worries, help is here.  Below, we share a list of  5 carefully curated steps for finding the best large cup bra sizes. Beautiful lingerie never looked so good! 
---
Large Cup Bra  - Look For Smooth Cups

For a smooth and polished look under clothing, look for lightly molded microfiber cups that offer full coverage. This is your best bet for a sleeker silhouette that's free from distracting lumps and bumps. 
While sexier styles like sensational demi bras can be pretty, they can be trickier to wear under your favorite tops and dresses. A full cup t-shirt bra is a better choice for keeping you contained and highlighting your curves in the best possible way.
---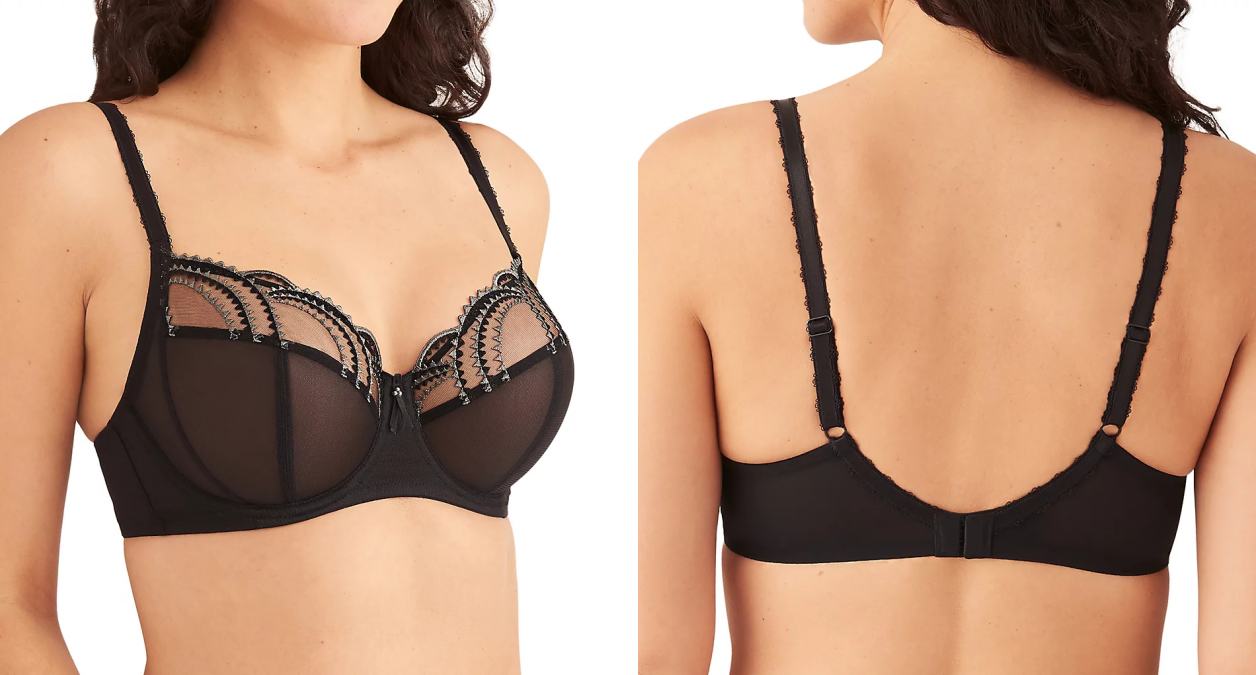 Wacoal
---
Shop Lingerie Manufacturers With  A Great Reputation

When you know what you need, opt for lingerie manufacturers who have an expert  reputation with large cup sizes. 
The chances are much greater that you'll have better success with certain brands that are known for specializing in full bras than you will with brands that cater to average sizes only. Brands like -
Wacoal Bras
Glamorise Bras
Chantelle Bras
Elomi Bras

Experienced bra fitters in bra boutiques will give you the best guidance to finding styles that work for your body and flatter your figure in a way that smaller cut bras just can't do.
---
ELOMI
Remember The Back Of  Your Bra

Contrary to popular belief, the front view isn't all that matters when finding the best look for large cup bras. It's just as important to pay attention to the back of your bra to show off a smooth and svelte silhouette from all angles.
Many full coverage bras provide extra coverage for the back as a way to increase support, and we love how these styles do double duty by creating a smooth shape as well.
Banish back bulges for good when you choose large cup bras that offer body sculpting benefits for the back as well as the bust.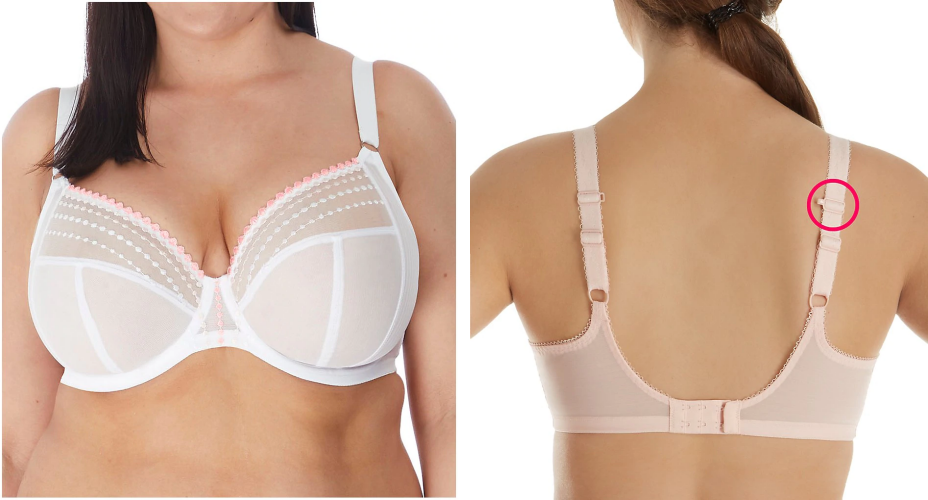 ---
Look For Lift From Top To Bottom

Avoid putting all of the pressure on your bra cups to support a large bust. The straps and the bra band are also essential elements when it comes to lifting the bust and giving you a comfy fit that looks great.
Opt for styles that have wider straps with light padding to spread the weight of the breasts over a greater area for better support. This will also minimize uncomfortable straps that hurt your shoulders.
In addition to wider straps, look for styles that have a nice wide bra band below the cups. A broader band will offer extra support and comfort that you just won't get from skimpier styles.
The more lift and support you can get from the cups, straps and band will translate into an amazing fit and feeling that's irresistible.
---
GLAMORISE
---
Opt For Pretty Bras
Part of finding your best look has nothing to do with fit, and everything to do with glamour, femininity, and indulgence. Create your absolute best look and opt for a bra that's not only pretty but also makes you feel fabulous.
Looking your best starts with confidence, and an industrial, plain, or boring bra is not the way to get it. Think ribbon trim, fancy French lace, decorative trimmed straps, or a stunning shade that makes you smile every time you see it.
Choose pieces that make you feel luxurious and lovely, and never settle for a full cup bra that leaves you looking or feeling anything less than the beautiful person you are.
---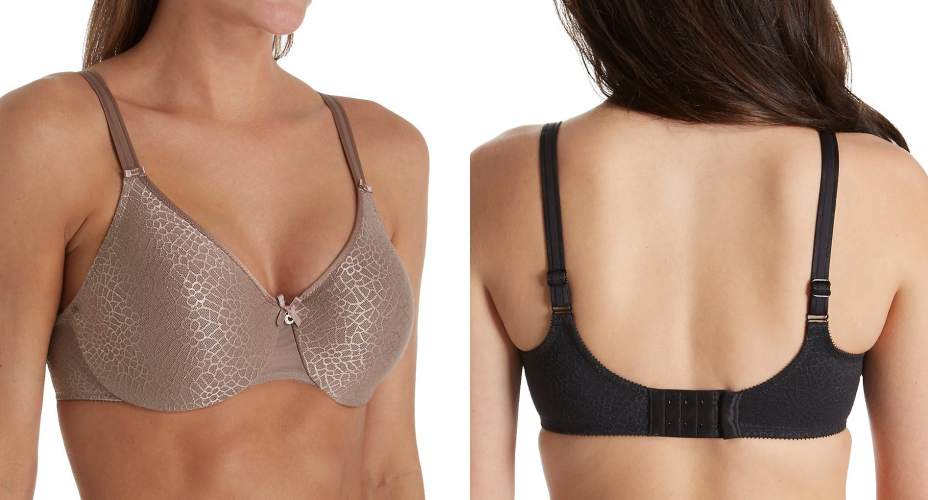 CHANTELLE