*FTC Disclosure - If you make a purchase through a link on this site, we receive a small commission at no extra cost to you.*
Kids Robes - How To Choose The Best Ones That Are Fun And Functional

Kids Robes. When you get right down to it, there's nothing nicer than a snuggly robe to cuddle up in, especially when paired with a favorite nightgown or pajamas.
From zip front to bathrobes, we've rounded up some of the best robes that are fun and functional for children of all ages. Simple, comfortable and easy to care for, these styles are both parent and kid approved.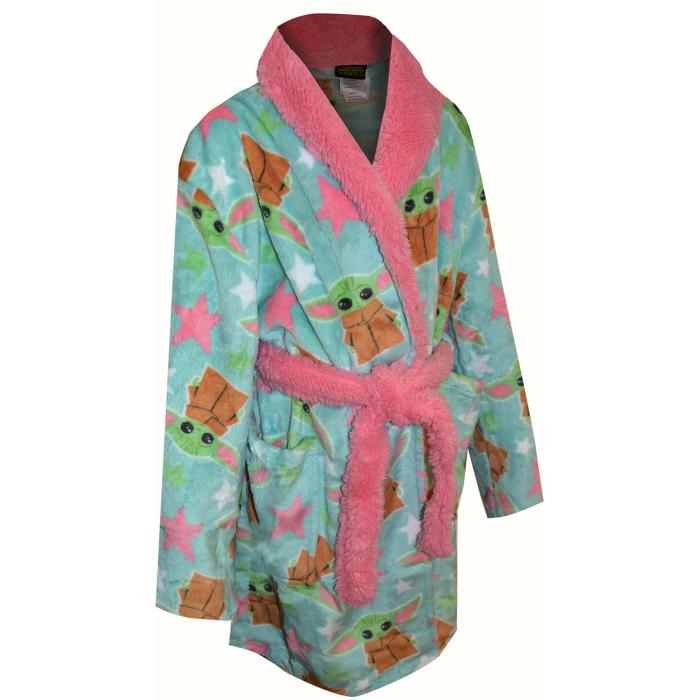 Kids Robes - The Insider's Guide

Belted Robes
If your heart is set on a belted robe and you want to avoid an endless refrain of, "where's your belt," there's an easy solution.
Opt for styles with an attached belt.
Many kids robes are strategically designed with the belt sewn on at the back or the sides of the robe.
This helps to keep it in place and prevent it from falling off and being lost. When not in use, the belt can be tied neatly at the back of the robe, ready at a moment's notice.
It also makes laundry easier since an attached belt won't come off the wash.
Short Sleeve Robes

If less laundry is your goal, then long sleeves shouldn't be at top of the list – especially with active kids.
Long sleeves tend to get in the way of playing and eating, leaving you with a robe that constantly needs cleaning.
Not to mention the amount of time spent rolling their sleeves up only to have them fall down about five seconds later.
A simple solution that will make life easier for everyone – a robe with short sleeves or ¾ length sleeves that still offers fantastic coverage while keeping messy long cuffs out of the way. Happy kids + less laundry = happy parents.
Zip Front Robe

While traditional robes that tie with a loose belt are one of the most popular choices for adults, they're not very practical for children.
Young kids aren't known for having a lot of patience and may have a hard time tying a belt on their own. Or worse, they may lose the belt.
Having said that, a zip front robe is easy peasy for little ones – simply zip it closed and forget about it.
No matter what they're doing, the robe stays closed as they move around. And the best part – there's no belt to lose.
Zippers are also a snap for kids to master on their own, meaning more independence and a sense of accomplishment.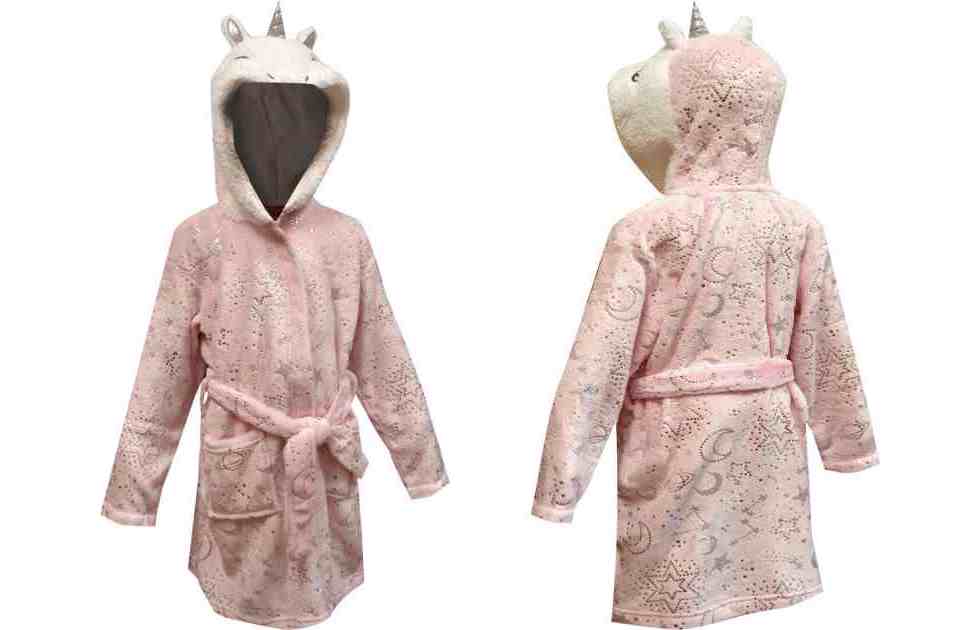 Mid-Length Robes

While long robes are great for layering over nightgowns and pajamas, and are perfect for keeping children warm and cozy, they can quickly become an accident waiting to happen for little legs and feet.
For kids who are constantly on the go, mid-length and short robes are a safer option.
These styles give children freedom of movement, and won't get in the way when they are busy playing and running around the house.
Tip - Fantastic details like unicorns or kittens are a great way to make robe wearing fun.

Bathrobes
Thick and comfy bath robes are one of the best picks for just about every fun-filled kid activity.
From keeping cozy warm after a bath or swim to Saturday morning cartoon marathons and Sunday pancakes with the family, bath robes are popular with kids and parents alike.
Casual and comfortable, they're great in soft, easy to care for fabrics like breathable natural cotton knits, velour and super absorbent terrycloth.
Tip – Hooded robes are a smart choice for just washed hair and keeping children warm and cozy.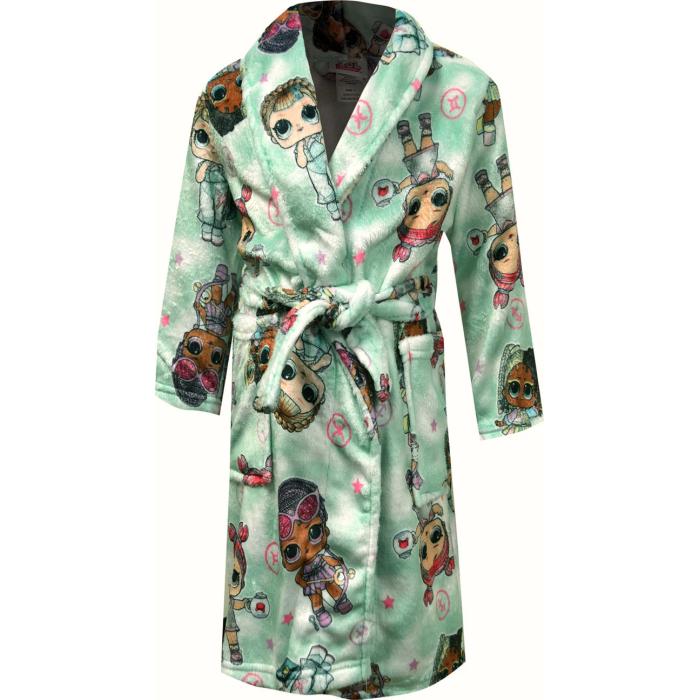 Easy Wash Fabrics
Make your life easier with kids robes in wash friendly fabrics like cotton, fleece, terry cloth, velour, or microfiber.
They'll love the cozy softness, and you'll love being able to easily toss it in the washer.
Tip – Want to extend the life of a robe? After washing, avoid putting it in the dryer and instead air dry it over night.
No fuss, no muss – ready to wear the next morning.