*FTC Disclosure - If you make a purchase through a link on this site, we receive a small commission at no extra cost to you.*
History of The Bra - Secrets of Your Favorite Lingerie Brands

The History of The Bra - Have you ever wondered where your favorite bras came from, and how they actually got their start? The sweet little nothings that you slip into day after day?

Like a best selling-novel that's hard to put down, the history of the bra brands - some of the most famous (and beautiful) in the world - is filled with interesting little details that are, well, juicy.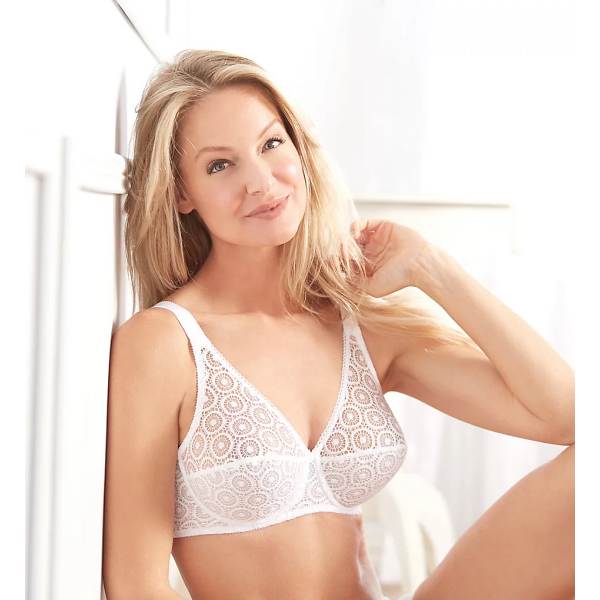 From scandalous advertising and famous fashion connections, to scantily clad celebs, and lines that started out catering to men – we're sharing the secrets behind some of the most beautiful lingerie brands and more. Read on for more.

 Victorias Secret

The majority of women own at least one piece from the largest lingerie brand in the US, but did you know that the company got its start targeting men?
The founder was bored with the choices of frumpy and basic underwear options when shopping for his wife and created Victoria's Secret as a boutique where men could feel comfortable when lingerie shopping.
Eventually the brand shifted gears and began marketing to women, and appealing to the masses with multi media events like their wildly popular annual fashion show.
History of The Bra - Where It Began

The infamous American socialite, Mary Phelps Jacob, (she was the Paris Hilton of the early 1900s),  had the brilliant idea of tying two silk handkerchiefs together with a pretty ribbon.
Ms Jacob patented her invention (which later became known as the brassiere) and eventually sold it to the Warner Corset Company for a mere $1,500 (approx. value today - $21 000).

Agent Provocateur

If you're familiar with the cutting edge designs of this sexy British brand it's not surprising to learn that this sexy lingerie favorite was started by the son of ultra high-end UK designer Vivienne Westwood.
Agent Provocateur lingerie UK exemplifies kinky couture intimate apparel and is favored by exclusive consumers everywhere, who simply can't get enough of their scandalous and erotic lingerie.
Some of their advertising, which has featured uber famous models and celebrities like Kate Moss, Elle Macpherson, and Kylie Minogue, have even been banned in some parts of the world for being too risqué.

The History of The Bra From La Perla

Ahh beautiful lingerie - a time-honoured favorite in style-conscious Italy. When it comes to the history of the bra, the story would not be complete without La Perla.
We adore this Italian brand that makes women feel pampered and spoiled, and a gift of La Perla lingerie is much like the experience of receiving fine jewelry.
In fact, the brand started out packaging their pieces in velvet-lined boxes, similar to those used by jewelers, which inspired the name La Perla.
Founded in the mid 50s by a trained corsetiere, La Perla lingerie is renowned for their craftsmanship and quality construction.
While many of today's lingerie brands also design swimwear, La Perla has been ahead of the curve, introducing swimsuits to their brand back in the 60s. Their collections now also include menswear and women's ready-to-wear fashion.
History of The Bra - About Those Cups

By 1935, the Warner Company had created the concept of bra cups to accommodate a range of different breast sizes.

Their bra scale was based on a graduated sizing system of A, B, C, and D cup sizes; A being the smallest and D cup size the largest. DD, DDD, etc. were added much later for plus size bras.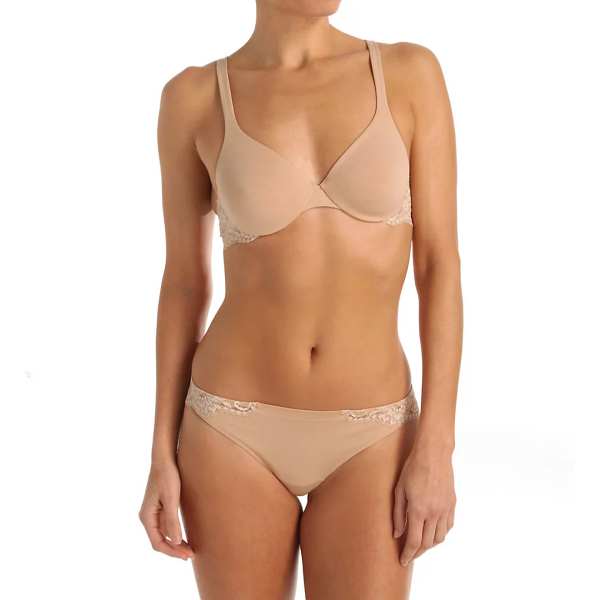 Natori Lingerie

When you're bra shopping and in need of a little career inspiration, look to Josie Natori who was the first female to become a Vice President in investment banking.
She left Wall Street to follow her dreams of running her own business and dabbled in everything from antique furniture to owning a McDonalds franchise, before designing a line of Filipino peasant blouses.
A buyer from Bloomingdales suggested that she redesign the blouses and sell them as nightgowns.
The rest is history, as today Natori is one of the most ppopular lingerie brands, known for everything from sleepwear and lingerie to ready-to-wear fashion.
 Calvin Klein Lingerie

Talk about an all-American success story – Calvin Klein underwear is a wildly popular underwear line that has been a favorite since the 80s due to its sexy sporty vibe that both men and women adore.
We also can't get enough of the stripped down and steamy advertising campaigns. Originally shot by some of the world's most famous photographers like Richard Avedon, CK underwear ads have featured the hottest faces of the time.
One of the original, and most popular, poster boys for the line was Marky Mark, and since then we've seen everyone from Kate Moss to Justin Bieber modeling for their erotic ads.
Today, the Calvin Klein bra is celebrated for it's modern and chic lines - cool, simple styles epitomize New York glamour.
 Chantelle Lingerie

When it comes to the history of the bra, this brand that goes way back. In fact, all the way back to the late 1800s.
The French lingerie company has been a trailblazer of using stretch knit fabrics in lingerie, starting in the 1930s when Coco Chanel debuted the Little Black Dress to the world, causing women to change their lingerie undergarments from stiff corsets to more flexible pieces.
Christian Dior's New Look of the 50s inspired their design of waist-cinching girdles, and their bras came about in the 60s.
Always one to stay ahead of the curve, Chantelle bras gave us one of the first see-though sheer, plunging bras, and men and women have been smitten ever since.
 Elle MacPherson Intimates

Nicknamed "The Body" and one of the original supermodels of the 90s, it's no wonder that Elle Macpherson is the brains behind of the most celebrated modern lingerie lines.
Her years modeling the clothing of the worlds most famous designers gave her an irreplaceable education on how to dress a woman's body, which she's translated into her line of gorgeous intimate apparel.
Today she's perhaps best known for her stunning line of maternity and nursing bras, which were inspired after nursing her son and being disappointed with the options for practical yet pretty bras for moms.