History of Bras:
Secrets From The Archives

---
History of Bras - From the war era economy to Hollywood starlets – the modern bra has been influenced and affected in more ways that you could imagine.Who could have guessed that a private undergarment could have such a rich history?
We've dug deep into the history of bras to bring you these secrets from the archives – everything from the bra's enterprising beginnings to new technology that will carry lingerie into the future. Join us for a walk down memory lane as we reveal the beautiful secrets of the history of bras.
History of Bras - The War Era

Her pioneering patent was later purchased by the Warner company. While her original design was eventually abandoned, it was the basis for Warner's future designs and development of bras as we know them today.
 1930s
Cup sizes became a standard feature in the 30s. Choices of fabrics and colors, along with the development of stretch knits for comfort, turned the bra into a major industry at this time.

It was during this period that some of today's major bra brands like Maidenform, Gossard, and Triumph joined the ranks of Warner's in manufacturing and selling bras to the masses.
The word "bra" was added to the dictionary in 1939.
Did You Know?...

The word that we have come to know as "lingerie" actually didn't emerge until fairly recently.  Lingerie comes from the French word for linen - "linge", which roughly translates as loosely hanging clothing.

1940s
As silhouettes changed with the fashions, so did bras. The torpedo, or bullet bra, gave women the conical shaped bust that was all the rage at this time.

Hollywood's influence was in full force after Howard Hughes created the cantilever bra, based on architectural bridge designs, to support actress Jane Russell's ample bust. Women everywhere were clamoring to re-create this shape for themselves.
1950s
Screen sirens like Marilyn Monroe and Lana Turner made the Sweater Girl style the look of the moment and bras with padding, stretch fabrics, and different styles became available to help women emulate the look.
1960s
The 60s heralded in the invention of the Wonderbra, designed by a Canadian lingerie company. The revolutionary style boasted 54 design elements to lift and boost the bust, and create the ultra hot push-up effect that's still a favorite today.
1970s, 1980s and 1990s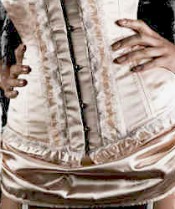 Women were free to express themselves and their bodies however they desired, and bras allowed them to choose from flat, pointed, rounded or pushed-up silhouettes.

Bras were available in a wide variety of styles, colors, fabrics and looks. Women were able to select their level of cleavage, and bras were designed to accommodate specific clothing and necklines.
History of Bras - 2000s and today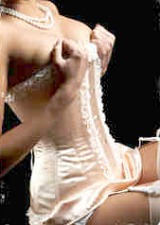 We are now in an era that has seen an increased need for larger bra sizes. Bust sizes and body mass have grown across North American and Europe, which has created a need for more supportive and comfortable bras.

New technology is unfolding all the time, giving women endless choices for molded cups, seamless styles, weightless bras, gel bras, air bras, and more.

Bras have become part of a woman's fashion wardrobe. With matching panties, endless varieties of prints, colors, and styles, women can enjoy expressing themselves through their lingerie as much as their every day fashion. Bras have transcended function and practicality and are a style choice instead of just a necessity.

Fashion is constantly evolving, leading women to find ways to not wear a bra at all, like pasties, silicone cups, and adhesive bras that accommodate increasingly revealing clothing.