*FTC Disclosure - If you make a purchase through a link on this site, we receive a small commission at no extra cost to you.*
Hipster Panty - How To Get The Best Fit

Hipster Panty - Nestled stylishly between a bikini and high cut panties, the hipster is a popular low to mid-rise panty that, not surprisingly combines the best of both styles.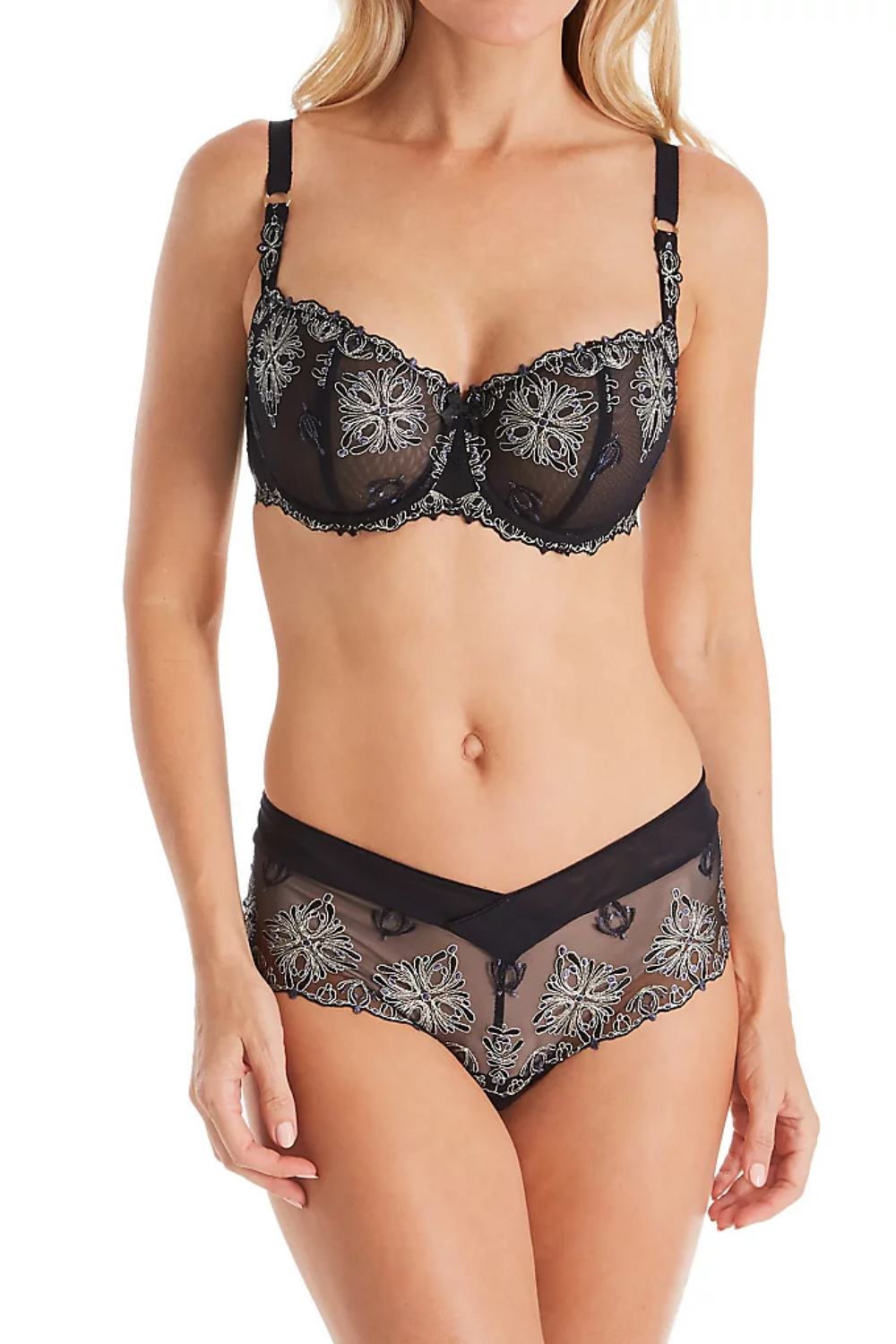 Offering less coverage than traditional high cut panties, the hipster is a chic modern style that is flattering on just about any body type.
Designed to comfortably graze the hips (ergo the name "hipster") and sit comfortably below the waistband of your clothing for an almost invisible look, this panty is a fantastic choice for today's popular low rise pants, skirts, and shorts.
In this article we'll take a closer look at the fundamentals of hipster panties - how to get the best fit, an easy panty measurement guide, plus we'll share some inside tips on how to choose great styles and fabrics.

The Best Hipster Panty Starts With The Hips

Unlike most undies that you can just slip on and forget, hipsters need a little more attention to get a fabulous fit and feel.  The first thing you'll need is the circumference or measurement of your hips.
This may sound odd, but it really isn't since this type of undergarment should sit comfortably on or slightly below your hips.  
Using a soft tape measure, measure the widest point around your hips (keeping the tape parallel to the floor), without any clothing to get an accurate number for the best fit. 

Not too tight

Not too loose
A taut measurement is best
| | | | | | | | | |
| --- | --- | --- | --- | --- | --- | --- | --- | --- |
| Hips      (inches) | 34-34 | 35-36 | 37-38 | 39-40 | 41-42 | 43-44 | 45-46 | 47-48 |
| Panty Size | 4  | 5 | 6 | 7 | 8 | 9 | 10 | 11 |
| Size | XS | S | M | L | XL | 2X | 3X | 4X |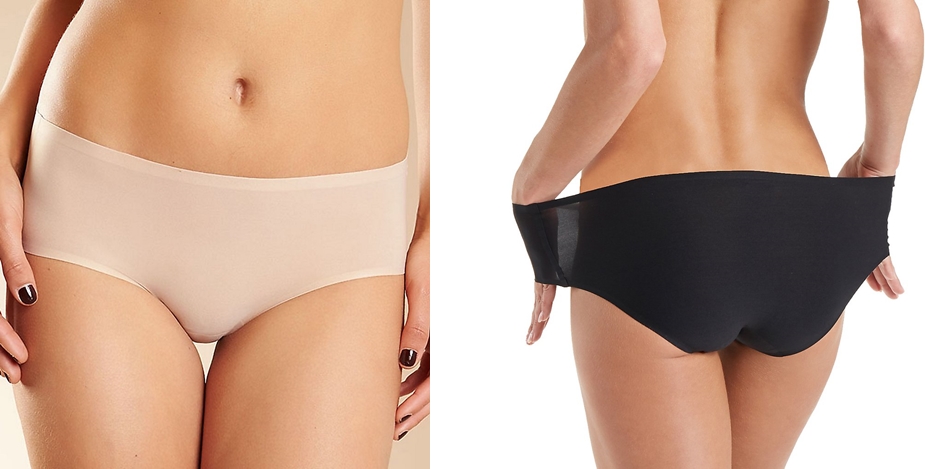 Chantelle
The High And Low Rise of  The Hipster Panty

Most hipster panties have a similar low rise that sits several inches below the waistline, but like all intimate apparel and clothing there are minor variations from style to style and brand to brand.
Are you petite?  Do you have a very short waist? Most likely you'll need panties that offer a lower rise for a more comfortable fit
If you're taller or high-waisted, then you'll probably need for styles that offer a slightly higher rise for the panties to sit comfortably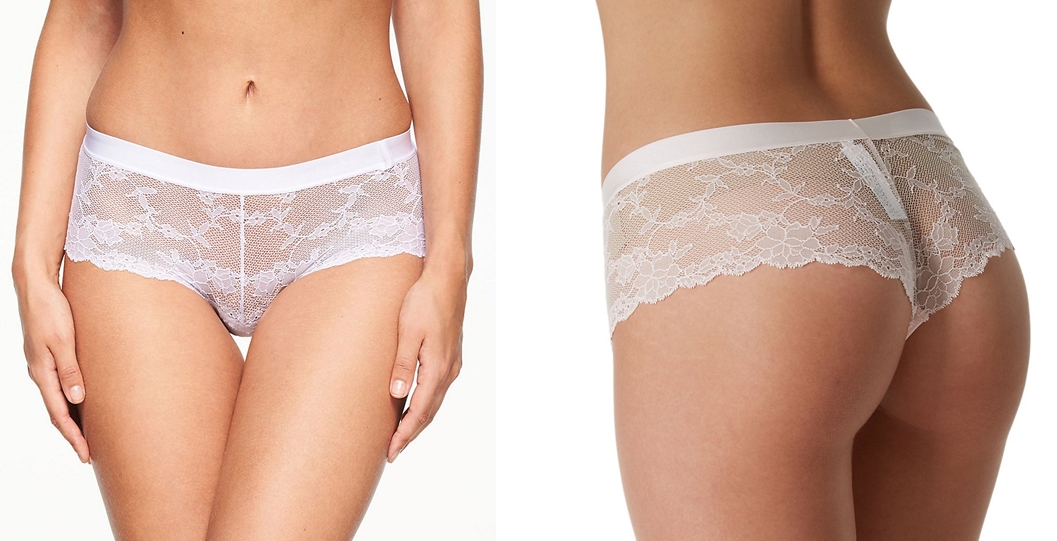 Lingerie Tip - If you're still not sure, compare a few pairs of hipster panties side by side, and you'll quickly see variations in the rise.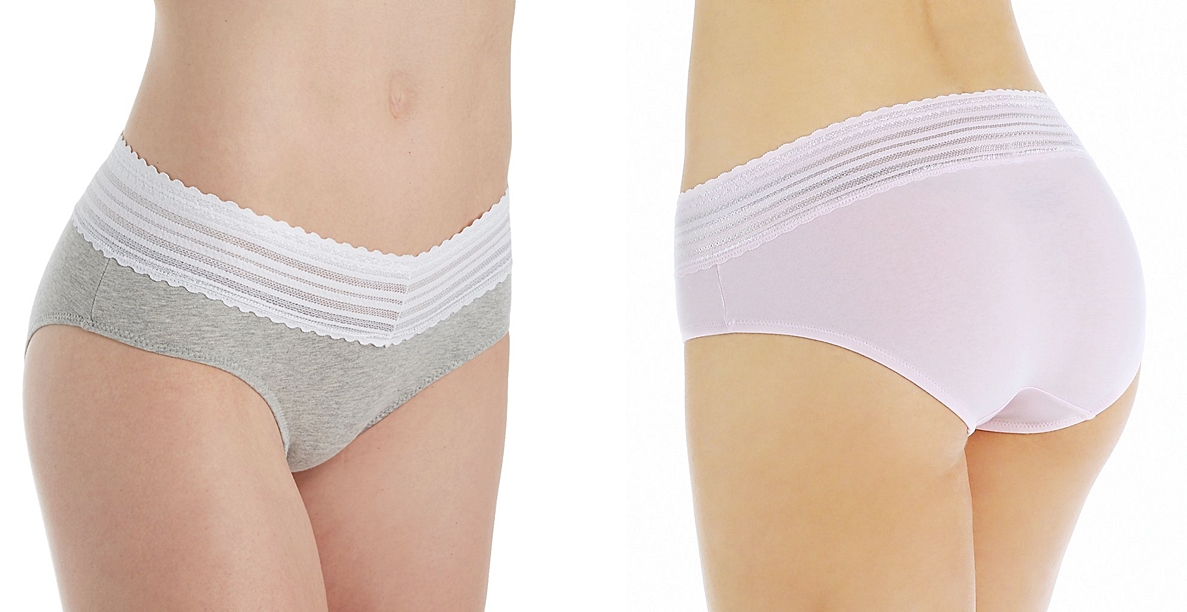 Warners
Ladies Panties - Scoop or Square?

You'll also want to consider the cut or style of the leg.  While most underwear for women has a more traditional leg that's rounded or scooped, some of the trendier and more modern styles offer a square leg that's designed to cut straight across your leg.
This is a personal preference; however, if you're a physically active, always on-the-go woman, a square cut hipster panty may not be the most comfortable, since it tends to cover more of the leg and may chafe or irritate.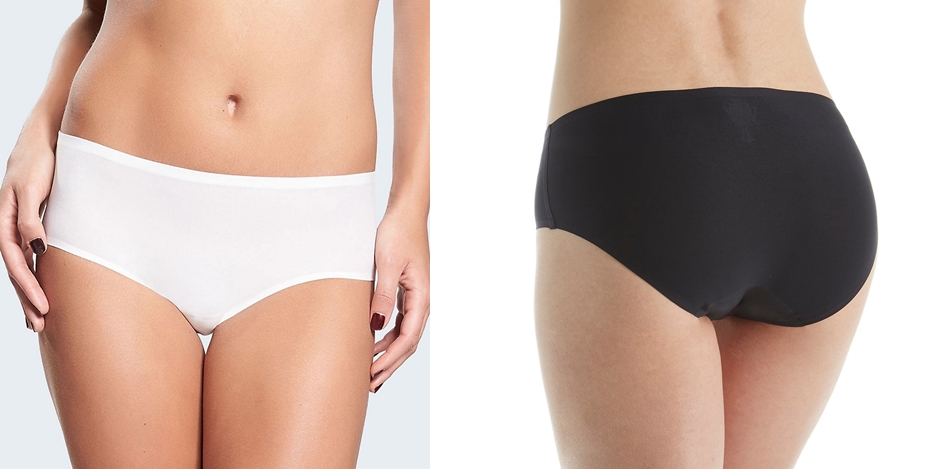 Lingerie Tip - Not sure which panties you prefer? Take a quick look through your lingerie drawer. Which ones are you favorite and why? What do the legs look like - are they square cut or rounded? What fabric are they - cotton, nylon, microfiber?

Hanro
Underwear for Women - Simple or Stunning Styles?

Finally, what style of hipster panties are you looking for?  How will you wear them? Are they for everyday wear to work, yoga, pilates, working out, or weekend casual? 
Panties in comfy breathable materials like cotton, cotton blends, and lightweight nylon are popular for day-to-day, casual, and sporty activities
For a smooth invisible look that you can wear under fitted and tighter clothing, seamless panties with a laser edge in soft stretchy microfiber and spandex are a great option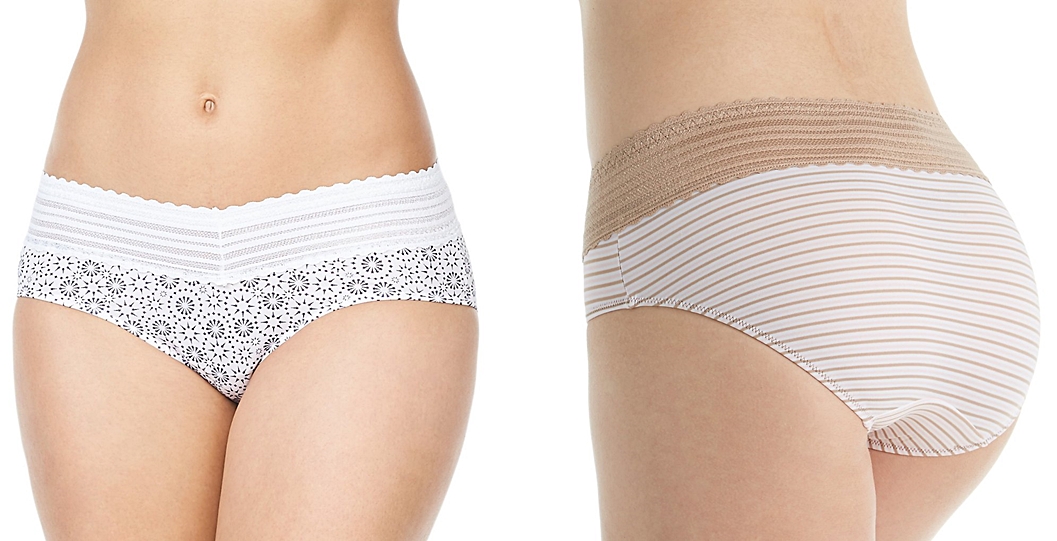 Or, are you dressing to impress in luxury lingerie for a special occasion, and want to really amp up the wow factor in a hipster panty?
Peekaboo sheer panties with delicate mesh, lace accents and scalloped edging are a definite head-turner
Cheeky lace panties in a tanga style that show off the derriere, with a matching beautiful bra are a top 10 beautiful lingerie favorite

Lingerie Tip - It may take a wee bit more time than you planned but don't despair, the perfect panties are out there waiting for you to find them.