*FTC Disclosure - If you make a purchase through a link on this site, we receive a small commission at no extra cost to you.*
Hi Cut Panties Guide To The Most Popular Brands

Hi Cut Panties – Not sure which type of panties are most comfortable? From briefs and hipsters, to bikinis and boyshorts, there are so many styles (not to mention different brands), that stocking your lingerie drawer can be overwhelming.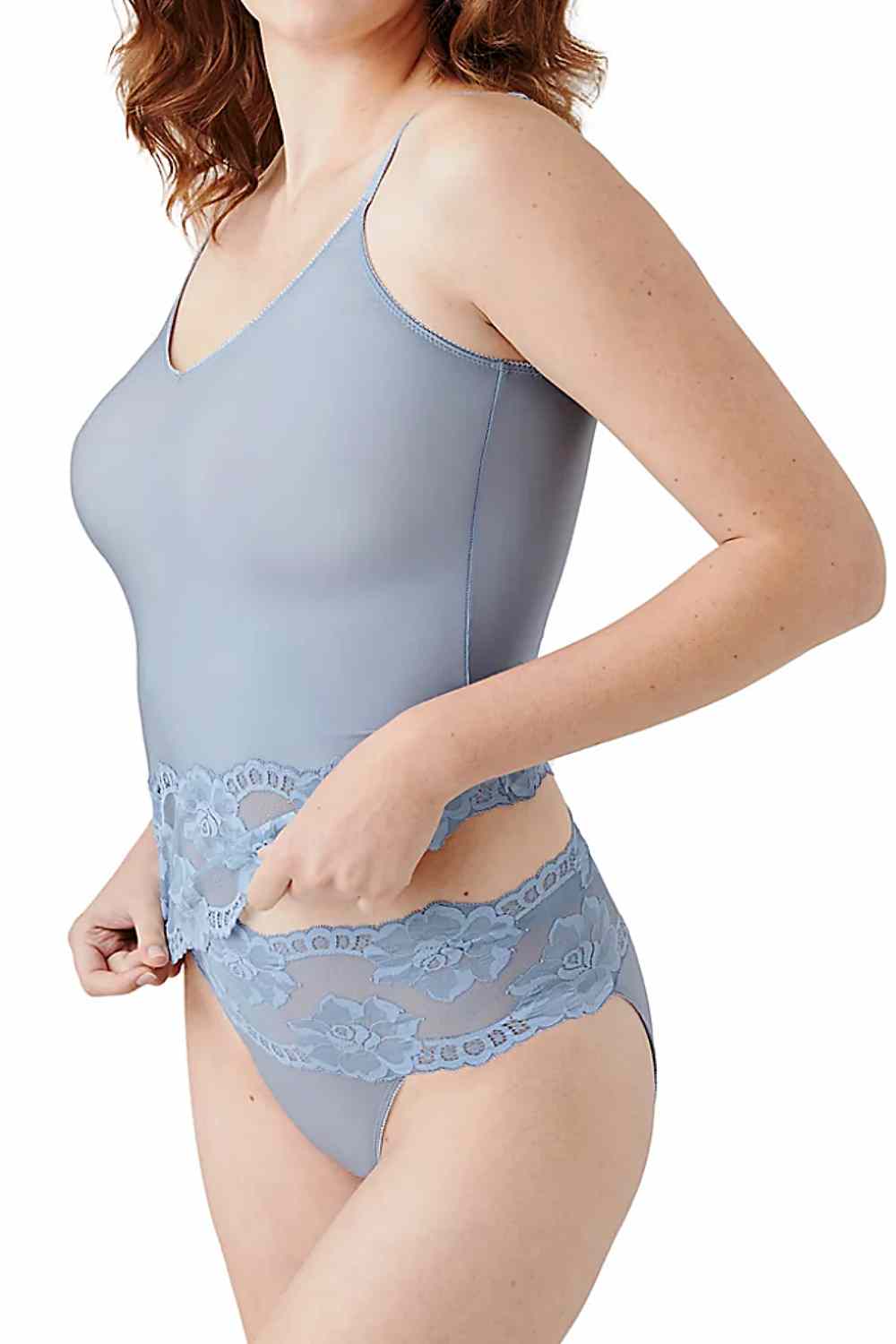 No worries. When it comes to underwear that's practical and pretty with a dash of modern for everyday wear, casual and formal occasions, hi cut panties are a great choice for just about everything in your closet.
Designed to sit higher on the legs with narrower sides, these easy to wear undies provide more flexibility in the leg compared to other styles that often feel too tight and binding.
In this panty guide we'll review the most popular labels that cover high cut panties - from simple to sensational, you'll find it here.
---
Wacoal Panties

If you're looking for stylish and sophisticated panties that are well-made, Wacoal lingerie is one of the best places to start.
Focusing on an excellent fit and beautiful fabrics that are as comfortable as they are luxurious, this company offers an amazing collection of high cut styles and variety to complement every occasion - from weekend casual to the busy workday and beyond. 
Looking for undies with a little more pizzazz?  Then consider one of their newest brands, called b.temptd.
Fresh and fabulous with modern hipster appeal, b.tempt'd offers high cut panties with chic little extras that make them fun to wear - such as mesh, pretty lace and satin detailing in beautiful prints and patterns.

---
                                            Carmen's Tip

To avoid a VPL - visible panty line, do a quick rear-view check. If the panty elastic cuts your derriere, you have panty lines - for the world to see.  To avoid this, opt for a larger size or a seamless style.
Vanity Fair Panties

Vanity Fair is a name that continues to be synonymous with dependability and comfort in the world of intimate apparel.
Offering a diverse range of panty styles designed to fit and flatter, Vanity Fair has the unique distinction of being size inclusive for all shapes - from petite to average, full figure to plus.
What is the appeal of their hi cut panties? While marketed to the "sophisticated" wearer, they're also a great choice for everyday wear, whether you're heading off to the office or catching a last minute yoga class. 
Available in a fantastic array of colors and prints that other brands shy away from, the only dilemma will be how to stop at just one pair.

---
Warners Panties

When it comes to womens panty brands that are tried and true favorites, Warners is one of the most well-recognized in the business.
With a reputation for being on the cutting edge of innovation - offering underwear that's as comfortable as it is soft and long-wearing, Warners excels in hi cut panty styles that always deliver what they promise. 
Their "Without A Stitch" and "No Pinching No Problems" panties are very popular - and for good reason - designed in a lightweight microfiber fabric that's silky smooth with lots of stretch, these undies are designed to stay firmly in place as you go about your day.
Warner's hi cut panties come in diverse colors and patterns that can be mixed and matched with your own bras and camisoles - a fun and inexpensive way to refresh your lingerie drawer favorites.
It is worth noting that some panty styles tend to fit smaller, so it's important to check their size chart carefully.
---
---
Bali Panties

Don't let the exotic name fool you, this beautiful lingerie brand is as American as apple pie.
Though it was founded close to a century ago, Bali - now owned by HanesBrands - shows no signs of being old fashioned, and enjoys a great reputation for attractive styles with a comfortable fit in easy to wear fabrics.
One of the best features of their hi cut panties?  A generous cut that goes towards your hips and offers tons of coverage in both the front and the back.
Available in a comprehesive range of sizes - from petites to plus - Bali also offers a dizzying array of almost every color of the rainbow and fun prints that make them an effortless everyday favorite.

If you're looking for practical but not uber sexy underwear, these are an excellent choice.
---