*FTC Disclosure - If you make a purchase through a link on this site, we receive a small commission at no extra cost to you.*
Half Cup Bras: 7 Behind The Scenes Things You Should Know

If you don't have a drawer full of half cup bras, or already love them as much as we do, it's time for an eye opening education on this stunning style.
Our behind-the-scenes info on these popular demi bras will have you clamoring to stock up on this beautiful lingerie that fits and flatters any woman's body. Here are our top 7 insider tips.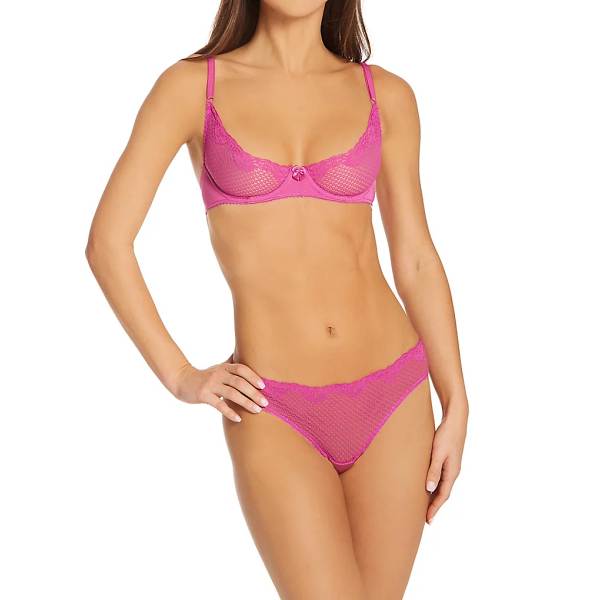 Look For Half Cup Bras That Fit Your Silhouette

Yes, even you can wear a half bra and enjoy its amazing benefits for your own unique shape. Not many bras boast the quality to fit and flatter breasts of all shapes and sizes the way the half bra can.
Petites get a boost from below to help create cleavage, while full figures are able to show off their curves in a supportive style that provides all the lift they need without any frumpiness.
Choose Padding Carefully

Unlike fully padded bras, which just add bulk everywhere, half bras offer padding options to choose from based on the look you want.
If you prefer your bust to hug together towards the centre, look for padding at the outer sides of the cups. If you're looking to lift your bust upward, choose padding at the bottom of the cups to help lift.
And if you're perfectly satisfied without padding, choose a sweet and simple style that lets your natural shape take centre stage.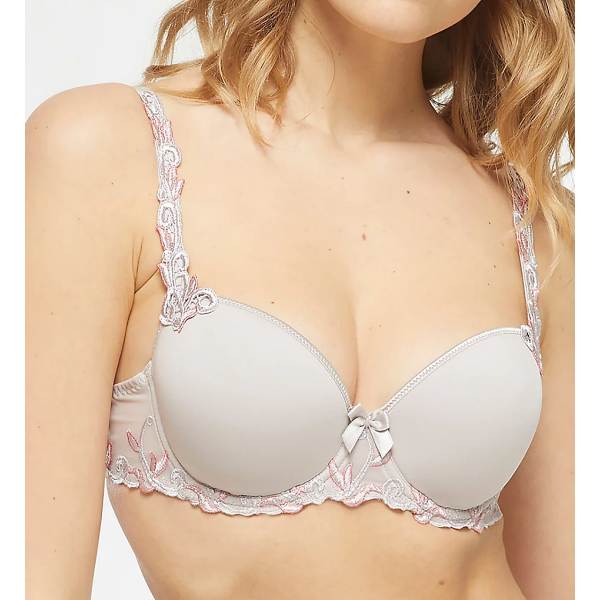 Take Into Account The Clothing You'll Be Wearing

If you're looking for a half or demi bra that's strictly for the a special occasion, then don't hold back when it comes to decorative trims like ruffles, bows, beading, and lace.
If you want a bra style that you can wear every day, under clothing, opt for seamless bra cups in a sleek fabric like silk, satin, or better yet, microfiber.
 Don't Go Too Tight On Half Bras

Some women believe that the tighter the bra, the more cleavage they'll create.
While this may seem like a good idea, what actually happens is that a tight band causes back and underarm rolls, too small bra cups creates spillage and a lumpy silhouette, and straps that are cinched too tightly causes your bra to ride up and actually reduces your cleavage.
Stick with a half bra that fits your bust properly, and offers the most comfortable bra fit.
Ask Carmen...
Q. What is the difference between the half bra and the balconette bra styles?

A. Similar in shape to the balconette bra, the half bra style tends to be less revealing, offering more coverage.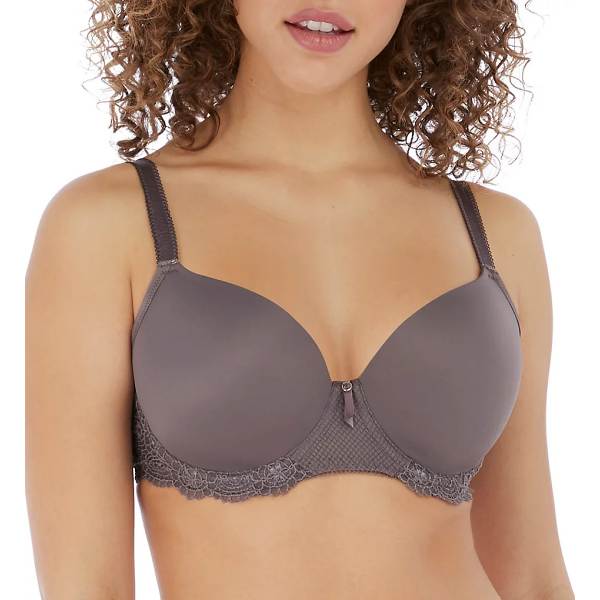 Stock Up On Your Favorites

We get it - finding great bras that feel like they're tailor-made for your shape can seem like looking for a grain of sand on the beach.
So, if you've found a half cup bra that looks and feels amazing no matter what you wear it with, don't hesitate to stock up.
The good news - there are a variety of half cup bras to suit virtually every occasion and preference. Here a few styles to get you started -

Half bra with seamless nylon or microfiber cups for a smooth and silky fit that's great for everyday wear
A sporty cotton style with a hint of spandex for casual and weekend wear
A classic satin or silk half cup style with lace accents - for those moments when you want a touch of glam
 Mix & Match Half Cup Bras

Half bras make a perfect addition to any lingerie collection because they look great with any of your other intimate apparel.
Don't be afraid of mixing bras and lingerie that don't necessarily match.
Create your own fun and flirty bra and panty sets by combining the pieces you already have with your half bras for even more ways to wear this must-have style.
Keep It Comfy In Half Cup Bras

One of the best kept secrets for looking (and feeling) fantastic in any bra style that you choose is to find one that fits comfortably and feels like you're wearing nothing at all.
And yes, while fit matters (a lot) when it comes to half cup bras, so does another key element that's often forgotten. What is it?  Fabric.
It can make the world of difference between loving and hating a bra (that usually ends up at the back of your lingerie drawer.

What should you look for?
Fabrics that are soft and breathable. Avoid anything that's stiff or scratchy against your skin
Fabrics with a nice stretch (this usually means a touch of spandex)

The same goes for details such as lace and trims - opt for trims that are soft and do not chafe or irritate for a feel good fit and look