*FTC Disclosure - If you make a purchase through a link on this site, we receive a small commission at no extra cost to you.*
The Half Cup Bra - How To Get Your Perfect Match
Half Cup Bra - If you're looking for sexy and sophisticated, this beautiful bra is definitely worth considering.
Worried that it won't work with your size or silhouette? Don't be. It's easier than you think to find the perfect match for virtually any figure as long as you know a few of the essentials.
In this article, we share our favorite tips and tricks that will help pair you with a half / demi bra that's suited just for you.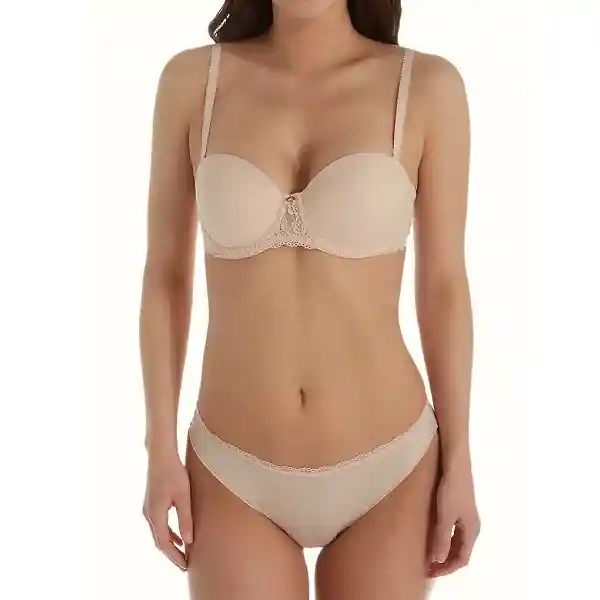 Half Cup Bra - Understand Your Body Type

Before you can successfully shop for bras, you need to get familiar with your body. Knowing your silhouette will help steer you towards the right half bras once you get into the stores.
Are you full busted? Plus sized? Petite? Average size?
You'll be able to choose styles that are suited to your shape if you're familiar with what it is, and you can understand if you need extra support, extra oomph, and so on.
Meet Your Needs

What are you wearing your half bra for? Is it for every day use? A special occasion? A romantic weekend?
Think about when you want to wear your bra and you'll be well on your way to finding your perfect match.
If you're looking for an every day style then seek out seamless cups in a neutral shade. Special occasion pieces and half bras worn for the boudoir can be more lavish in details, fabrics, and trims.
 Try A Half Cup Bra Under Your Clothing

When it comes to new types of bras, one of the best pieces of advice we can share is this - what looks great in the fitting room may not always look as perfect under the dress / blouse / top you want to wear it with.
Our suggestion? If you're not able to bring the dress to the fitting room, then slip a simple camisole over any half cup bra that you decide to try.
The reason? You'll be able to see if the bra provides you with a smooth silhouette, and most importantly, there are no unsightly bumps, bulges or spillage.
In this instance, a three way mirror is your friend. Remember to check your reflection from all angles to ensure a flawless look and fit.
Don't Be Afraid To Add New Bra Styles
A beautiful lingerie collection will include several different bra styles that work well with the clothing in your closet. 
Not sure how a half cup bra fits into the equation? Fill your drawer with a -

comfortable bra that you can wear regularly
a feminine and lace bra that you can wear daily and for dressier occasions; and,

a beautiful brassiere, like a half or demi bra that you can slip on when you're in the mood for a sexy smooth look
The key point? Don't limit yourself to just one bra style. Stock up on your favorites, and add a sexier style (or two) like a half cup bra that you can wear no matter what the mood or occasion.
 Move Around In Your Bra

One of the secrets of looking and feeling great is having beautiful lingerie that fits well.
And, while every bra that you wear should look great while you're standing still, the perfect bra should also be able to move with you comfortably (and invisibly) as you go through your day.
Did You Know?
Half bras are designed with a slight angle or tilt that pushes the breasts upward and gently together.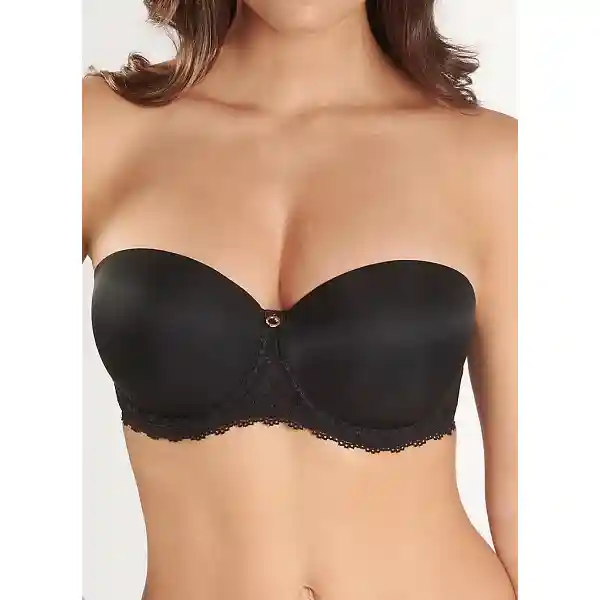 Here are a few quick tips when you're trying on a half cup bra in the dressing room.
Try leaning forward. Raise your arms above your head as if you're reaching for something
Sit down, then stand up. Walk around the fitting room.

How does the bra feel? Is it too tight or too loose? Does it shift around, ride up, gap or leave you spilling out?
If you answered yes to any of the above, the bra and / or fit isn't right. 
Buy Multiples When You Find A Bra You Love

Once you've found your perfect half or demi bra that fits like a glove and meets all of your lingerie needs, don't hesitate to stock up.
Why? We all know how hard it is to find the perfect bra, so if you've finally tracked down a half bra that works for your body, don't hesitate to buy several and you'll be thanking yourself later.