*FTC Disclosure - If you make a purchase through a link on this site, we receive a small commission at no extra cost to you.*
Half Bra - The Need To Know Fundamentals For An Amazing Look

Half Bra - Whether you are getting ready for a formal black tie event or dashing off for an impromptu weekend getaway, a half cup bra is one of those beautiful bra styles that whispers femininity and self-confidence.
Often referred to as demi bra (demi is a French word that means half), it is more revealing than traditional full cup "everyday" bras. A low cut style designed to show off the top half of the breasts, it offers a sexy, whimsical vibe.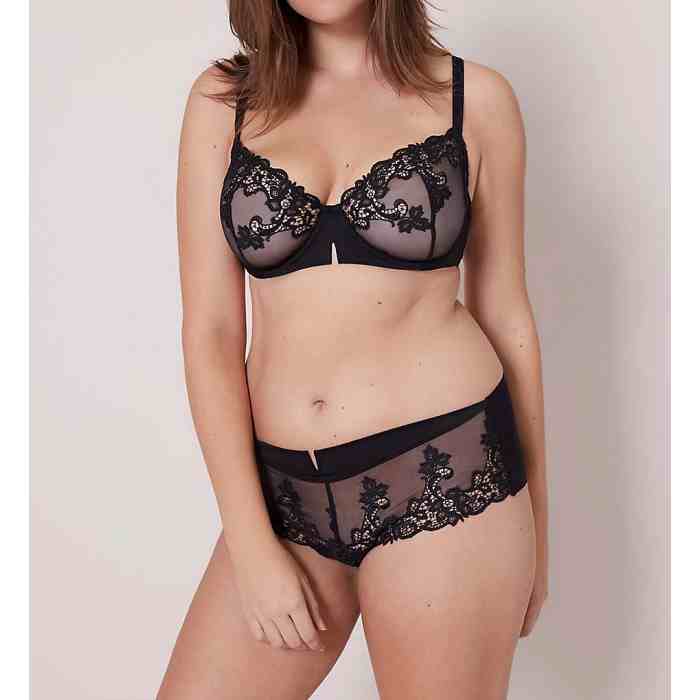 Want to know more?  Here, we take a closer look at the fundamentals for getting it right and falling in love with this bra style's mesmerizing appeal.

 A Great Fitting Half Bra Offers The Best Cleavage

Many may be tempted to boost their cleavage by squeezing into a demi or half bra that's a size too small, but it never works and unfortunately ends up defeating the purpose.
In fact, a bra that's too small will pinch, dig in, and create unsightly lumps and bumps, not to mention feel completely uncomfortable.
On the flip side, a half bra that's too loose won't give you the support and cleavage that this stunning style is famous for. Your best bet is to nail the perfect fit that creates killer curves, moves with you, and is effortless to wear.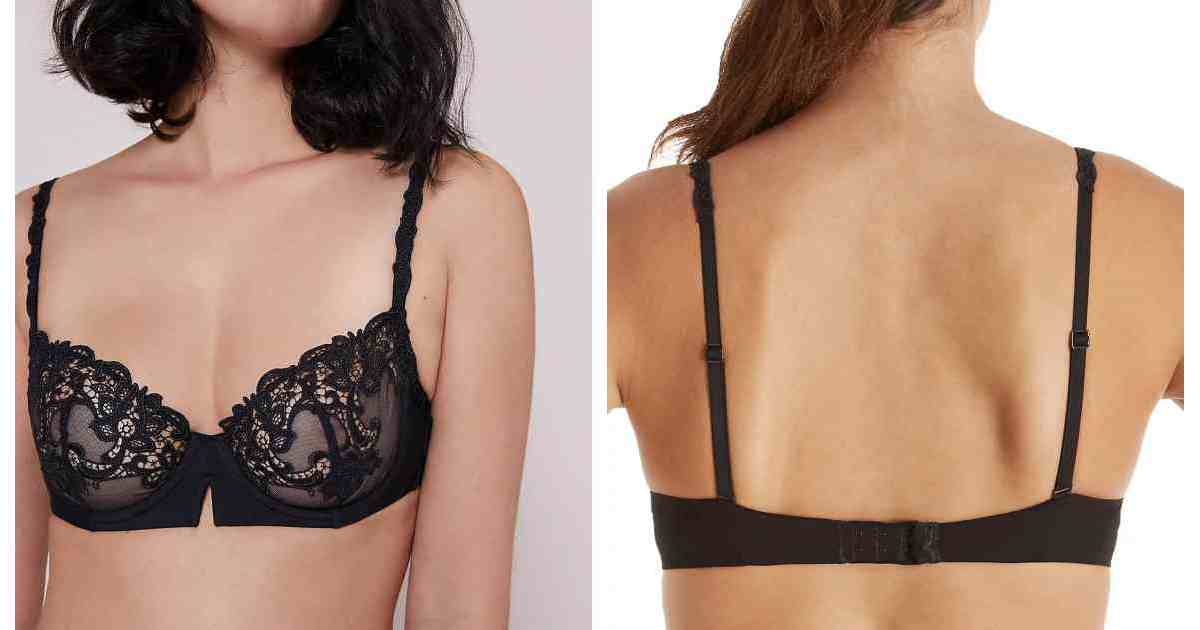 SIMONE PERELE
Pump Up Cleavage With Strategic Half Cup Bra Padding

The half cup bra's stunning cleavage is created by boosting your bust from below. The half cups act as a shelf to support the bottom of your breasts and serves them up, front and centre.
If you want to dial up the intensity, look for pretty bras with strategically placed padding at the sides of the cups and at the bottom. This will lift and push your bust together and upward, providing even more of a bombshell shape.
Ask Carmen
Q. How much coverage do these types of bras provide?
A. Half cup bras offer less coverage than traditional full cup bras, and less than their sexier cousins - balconette bras.

PASSIONATA BY CHANTELLE
Check Your Reflection In A Demi Bra

A brassiere that's full of va-va-voom in the fitting room doesn't necessarily translate to a bra that works under your clothing.
Over the top cleavage can look lumpy under clothing, so always make sure to slip a top over your bra in the fitting room, and to check yourself out from all angles.
Make sure the positioning of the bra cups doesn't dig into your breasts and cut them off.
And, of course check out your rear view to make sure that the bra band lays smoothly against your skin and isn't riding up or pinching.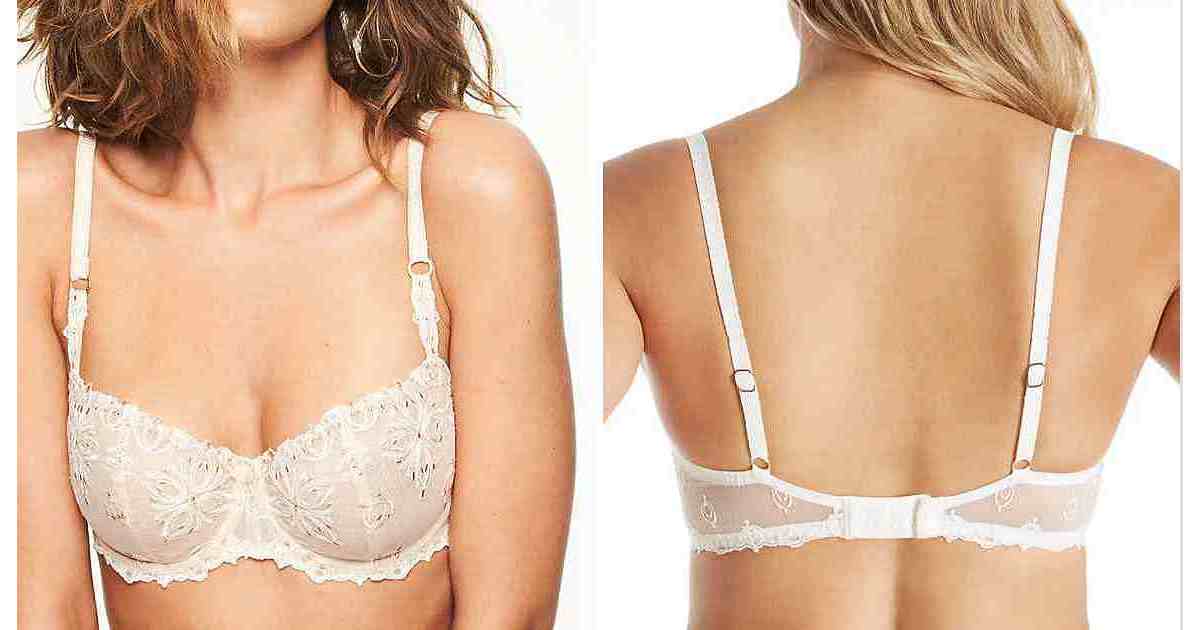 Everyone Loves Half Cup Bras

It goes without saying that the half cup bra will be a favorite of your partners, but it's not just to be worn for wooing your lover or significant other.
The secret of the half cup bra is that the woman who wears it will love it just as much.
The way the cut of this beautiful bra enhances your figure will make any woman feel special and sensual. And, while it's great to dress up to impress your honey, it's equally important to wear lingerie that you love yourself. 
AUBADE
Beautiful Lingerie Tip
Some half cup seamless styles have minimal padding for a smooth and seamless look.
These are a great good choice for close fitting clothes with low cut or square necklines.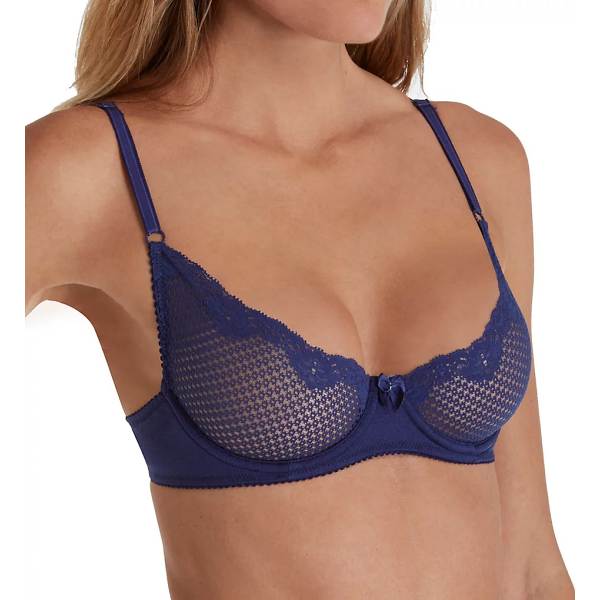 Beautiful Lingerie Works For Any Size

Not many bra styles work on all body types, but the half cup bra is one of the special types of bras that virtually anyone can wear.
Petites will love how the half cups don't overwhelm their frame with the killer cleavage that's lifted from below.
Average sizes will adore the beautiful way this style fits and flatters.
And, full figured women will love how this bra style supports and boosts their bust, enhancing their cleavage without being frumpy or matronly.
No matter your size or shape, there's a half cup bra to suit virtually every silhouette.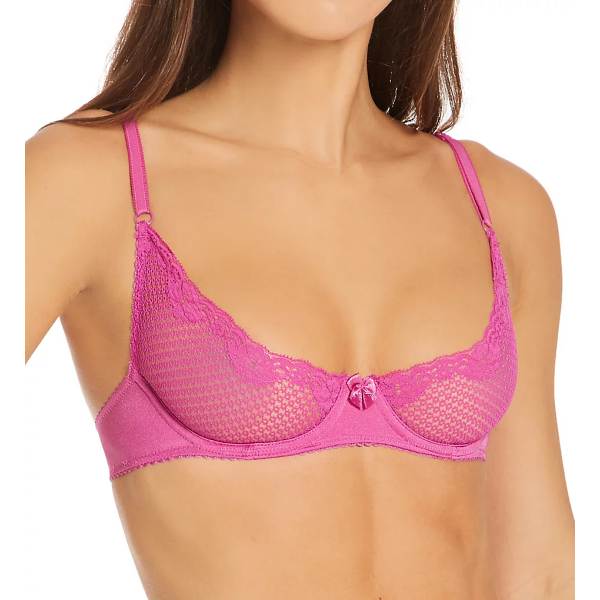 TIMPA