*FTC Disclosure - If you make a purchase through a link on this site, we may receive a small commission on the transaction - at no extra cost to you.*
Girls Training Bra - A Behind The Scenes Look At Popular Misbeliefs

Girls Training Bra. It seems like there are so many untruths floating around these days. And, for tweens and those who are just starting to learn about the complicated world of teen lingerie, it can be hard to make sense of what's real and what isn't.
No worries - we've compiled a list of some of the most confusing misbeliefs and cut straight to the facts. From bra shopping to comfortable styles, here's what you need to know.
Girls Training Bra: Facts and Myths
Myth:  Everyone Will Know You're Wearing One

Fact: The best girls training bras are the ones that disappear under your clothing, making it virtually impossible for anyone to know that you're wearing a bra at all. How?

Look for nude colors and sleek fabrics like cotton or microfiber that will lie smoothly against your skin
Steer clear of textured fabrics or trims like lace and ruffles, which look pretty but are sure to show through your clothing
Myth:  Bras are Uncomfortable
Fact: Bras can be so comfortable that you actually forget you're even wearing them - as long as you shop smart and pick the best ones that have the 3 magic elements of comfort and ease - a fun style that you like, an easy fit that's not too loose and not too tight, and a comfy fabric with a hint of spandex .

Start with the perfect fit and find a band that's not too tight around your rib cage
Adjust the straps so they're not pulling or digging in to your shoulders
Seek out soft fabrics like combed cotton or stretchy microfiber that gently hugs your body
Look for slip-on styles instead of those with clasps or fasteners that can often dig in and feel less comfy
Myth:  Bra Shopping is Embarrassing

Fact: Yes, shopping for a girls training bra can be embarrassing, but only if you let it be. If you go into it with a calm and cool attitude, you're more likely to have a positive experience than if you decide ahead of time that you're going to hate it.
Let your mom, or whomever you go with, know that you're feeling a little anxious about the experience and she'll appreciate knowing how you feel.
She can help make you more comfortable by being discreet in the store and giving you the support you need to make bra shopping something that can actually be enjoyable.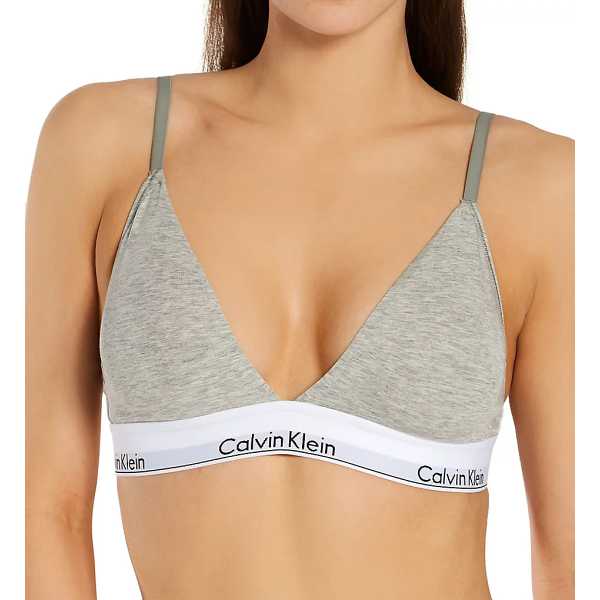 Myth:  You Need To Be Developed To Wear A Bra

Fact: Contrary to popular belief, you don't need large breasts to need a bra.
Part of a bra's function is to provide support, which you might not need if you have a small bust, but another major role that a bra plays is to add an extra layer of coverage, which is something that any girl can benefit from.
No matter how small your bust is, having an additional layer under your clothing will help you to feel more concealed and comfortable.
Sheer t-shirts and silky tops become totally wearable when you add the lightweight layer of a bra that gives you the hint of coverage.
Don't worry about waiting until you're totally developed before you give wearing a bra a try.