*FTC Disclosure - If you make a purchase through a link on this site, we receive a small commission at no extra cost to you.*
Girls Nightgowns - 6  Amazing Styles (And Fabrics) That Are Easy To Wear

Girls Nightgowns – Whether it's a simple floral cotton nightie with the requisite frills for summer or a plush flannel nightgown for winter, shopping for girls sleepwear by style or by fabric may seem a little overwhelming, but it doesn't have to be.
---
Little girls are so much fun to shop for!  And, with picture-perfect styles and fun fabric colors and trends in abundance, there's something to please even the pickiest princess. In this article, we take a closer look at some of the most popular nighties and fabrics.
---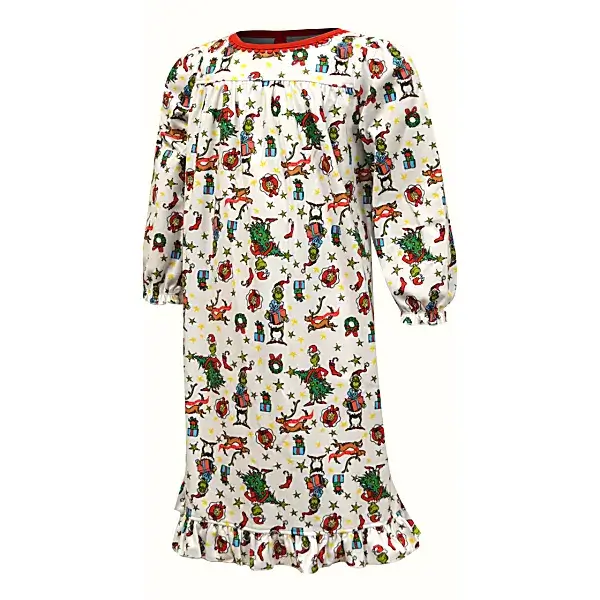 Short Girls Nightgowns
Cool and casual, short nightgowns and night shirts are a great sleepwear basic for girls on the go.
Easy to wear and comfortable to sleep in, they're a great everyday don't have to think twice about sleepwear basic.
Simple column styles with capped or long sleeves in fun prints and funky graphics are popular.
Or, opt for nighties in trendy colors – girls often like bright shades of pink, blue and purple – that they'll want to wear again and again.
---
Avoid fabrics that are too scratchy or rough. Look for lightweight fabrics that are super soft and are designed for sensitive skin, and you'll have a winner.
---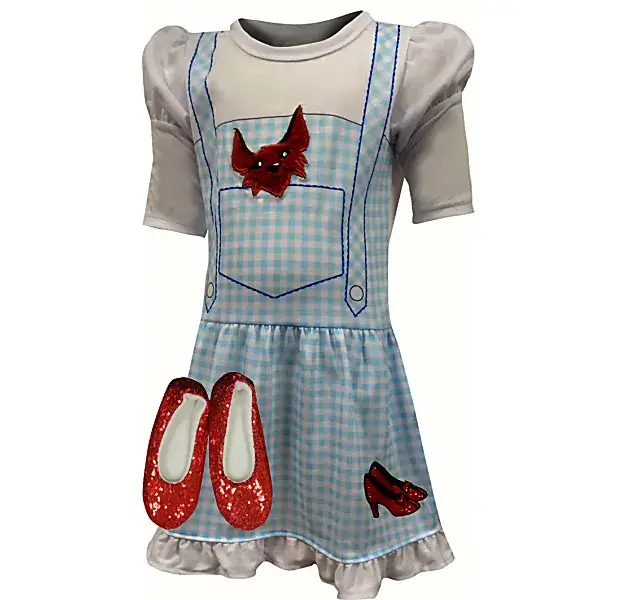 Flannel Nightgowns

Seriously, is there anything cuter than a little girl in a classic flannel nightgown?
Most popular during the cold winter months, thick flannel nightgowns are a cozy nightwear favorite.
On the flip side, lighter weight cotton flannels are a versatile option that can be worn year round.
Available in a variety of styles, girls nightgowns can be super simple or dressy with empire waistlines, lace detailing and ruffled hems.
---
Make it a fun photo-worthy occasion that can be enjoyed by the entire family with matching flannel sleepwear - nightgowns and pajama separates for everyone!
---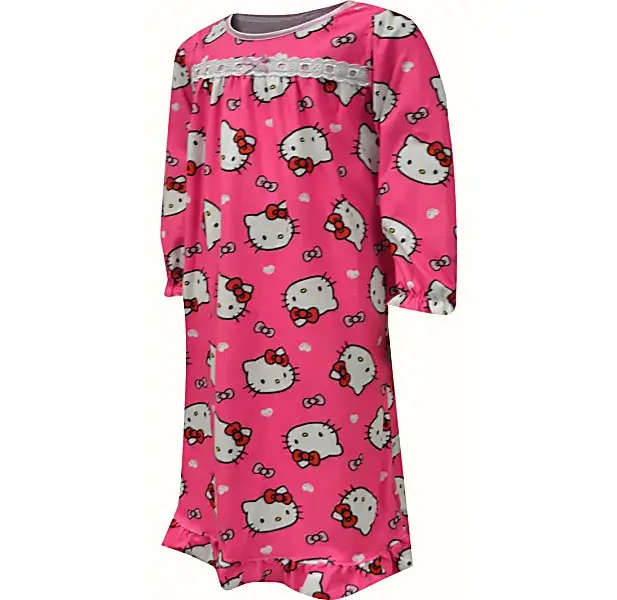 Cotton Nightgowns

A classic favorite that's cool, crisp and totally practical, cotton is among the best of the bunch when it comes to natural sleepwear choices.
From featherweight woven and jerseys to stretchy knits, cotton comes in a fantastic variety of textures and thicknesses that make it suitable for all year wear.
Light, fresh and fabulous to the touch, cotton is breathable - allowing air to flow freely through the fabric - and soft, making it a great option for delicate skin.
Look for pretty prints and pale colors in roomier styles that are designed for maximum movement and are easy to care for.
Whether it's long nightgowns or short, cap sleeve or sleeveless, cotton nightgowns have little girls covered.
Modal Nightgowns

Also among the most popular nightgowns for girls is a great eco- fabric known as modal.
Often blended with cotton and spandex, it's super soft, silky and kid-friendly.
Sleep wear styles include nightshirts, nightgowns and pjs that are lightweight, long-wearing and best of all, not prone to shrinkage or pilling like other fabrics.
Environmentally friendly with a stretchy knitwear vibe and a great reputation for breathability, modal has a smooth and luxurious feel.
Modal is also quite durable, making it a fantastic sleepwear option for girls who are active and constantly on the go. Easy to care for - a bonus for parents – simply wash and wear and they're ready for sweet dreams.
Long Nightgowns
For girls, popular Disney princesses and Hello Kitty may be the latest and greatest must-haves, but at its core, a long nightgown is a sleep wear basic that never goes out of style, no matter what age they are.
Offering excellent coverage that keeps little legs warm, many long nightgown styles are designed to be nice and roomy with an easy pull-over fit that provides lots of room to grow - a nice benefit for busy parents. 
With fun details like big pockets, they're great for lounging about, being read to at bedtime and sleeping soundly through the night.
---
In eco-friendly fabrics like cotton with a touch of spandex (for stretch), long nightgowns continue to be one of the best no fuss no muss nightwear choices available for girls of all ages.
---
Polyester Girls Nightgowns

Despite its reputation as plain and practical, polyester is actually a great choice for cute nightgowns.
With a surprisingly large range of colorful prints, patterns and bright designs, this man-made fabric is as hard-wearing as it is popular.
Often blended with natural fibers like cotton, polyester sleep wear offers numerous advantages like minimal shrinkage, resilience, resistance to wrinkles, and affordability.
With so many exciting styles, it can be hard choosing just one.
---
Nighties in favorite Disney characters like Elsa, Ariel, Moana and Belle, and pastel shades with pretty details like ruffles, lace, embroidery and satin trim are sure to please.
---