*FTC Disclosure - If you make a purchase through a link on this site, we receive a small commission at no extra cost to you.*
Girls Nightgown - How To Take The Guesswork Out Of Shopping Smart

Girls Nightgown – Finding the best sleepwear and nighties for hard to please girls can be difficult. What style? Plain or print? Cotton or synthetic?
To help you avoid the trials and frustration, here we've pulled together a few simple tips and tricks - from sussing out comfy styles that girls will actually want to wear to the need to know basics on different fabrics and easy care.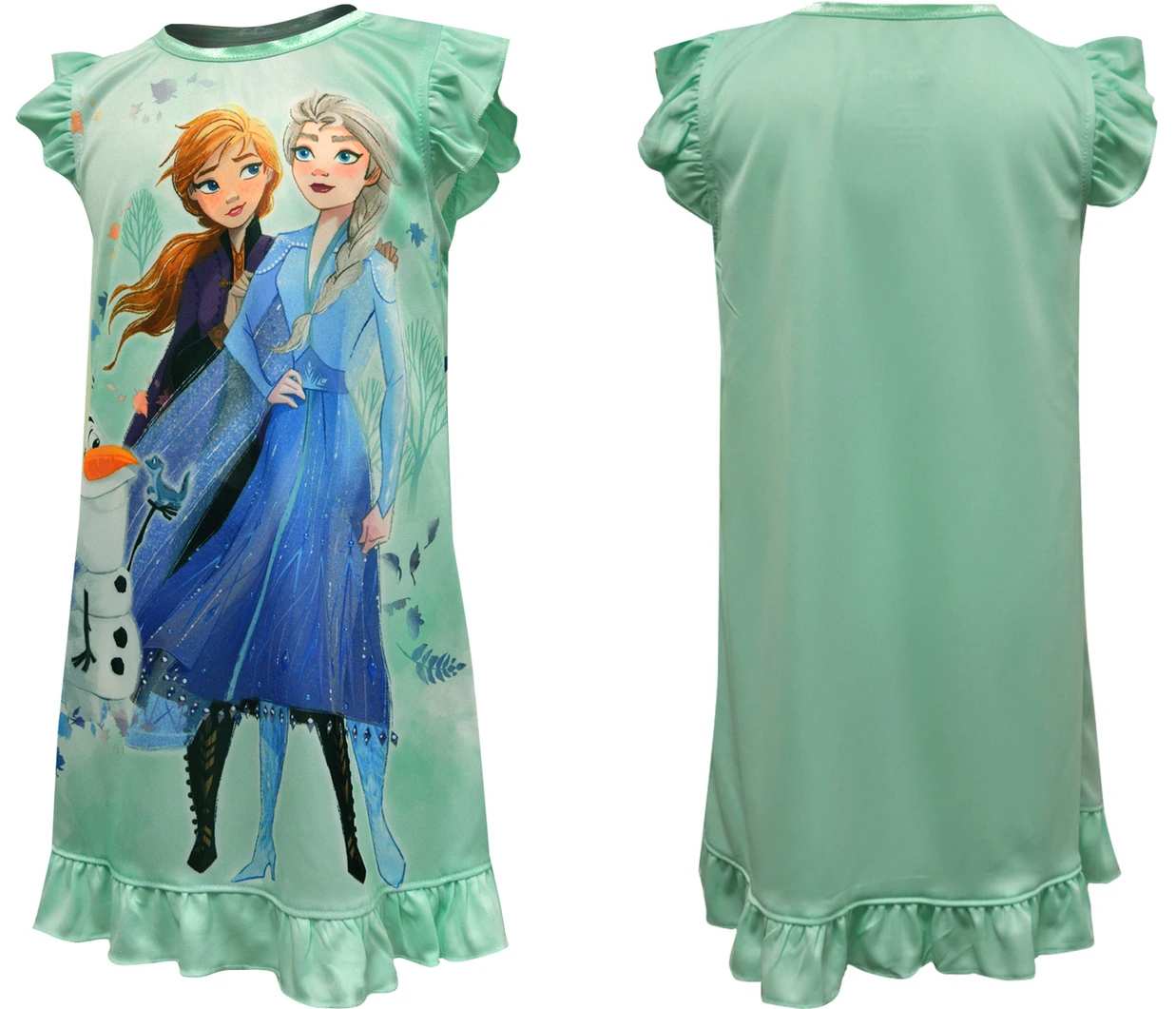 Finding The Perfect Girls Nightgown
Opt For Comfortable Sleepwear
Girls aren't interested in wearing anything that they can't play in, move around in, or sleep in comfortably. Practicality reigns, and restrictive or fussy styles will quickly be discarded and find their way to the bottom of the pile.
The best way to avoid rejected nightgowns for girls? Opt for styles that have lots of give and ease of movement.
Try a simple A-line pull over nighty that isn't tight or overwhelming with too much fabric.
Girls love effortless sleep wear that they can throw on and move around in without giving a second thought to. A simple night gown is a great option that they'll want to wear again and again.
Pick A Fantastic Print

While it's true that girls crave comfortably sleepwear, this doesn't mean that their fashion sense is forgotten – far from it!
When shopping for night gowns don't overlook their love of cute, trendy, and fun styles. Make sleepwear fun and they'll be more inclined to want to wear it at bedtime.
Whether it's an all-time favorite color, a cool pattern that catches their interest, or the latest Disney character, paying attention to the colors and characters that they like will pay huge dividends and make life easier for both of you. Popular picks include:
| | |
| --- | --- |
| | Anna and Elsa from Frozen |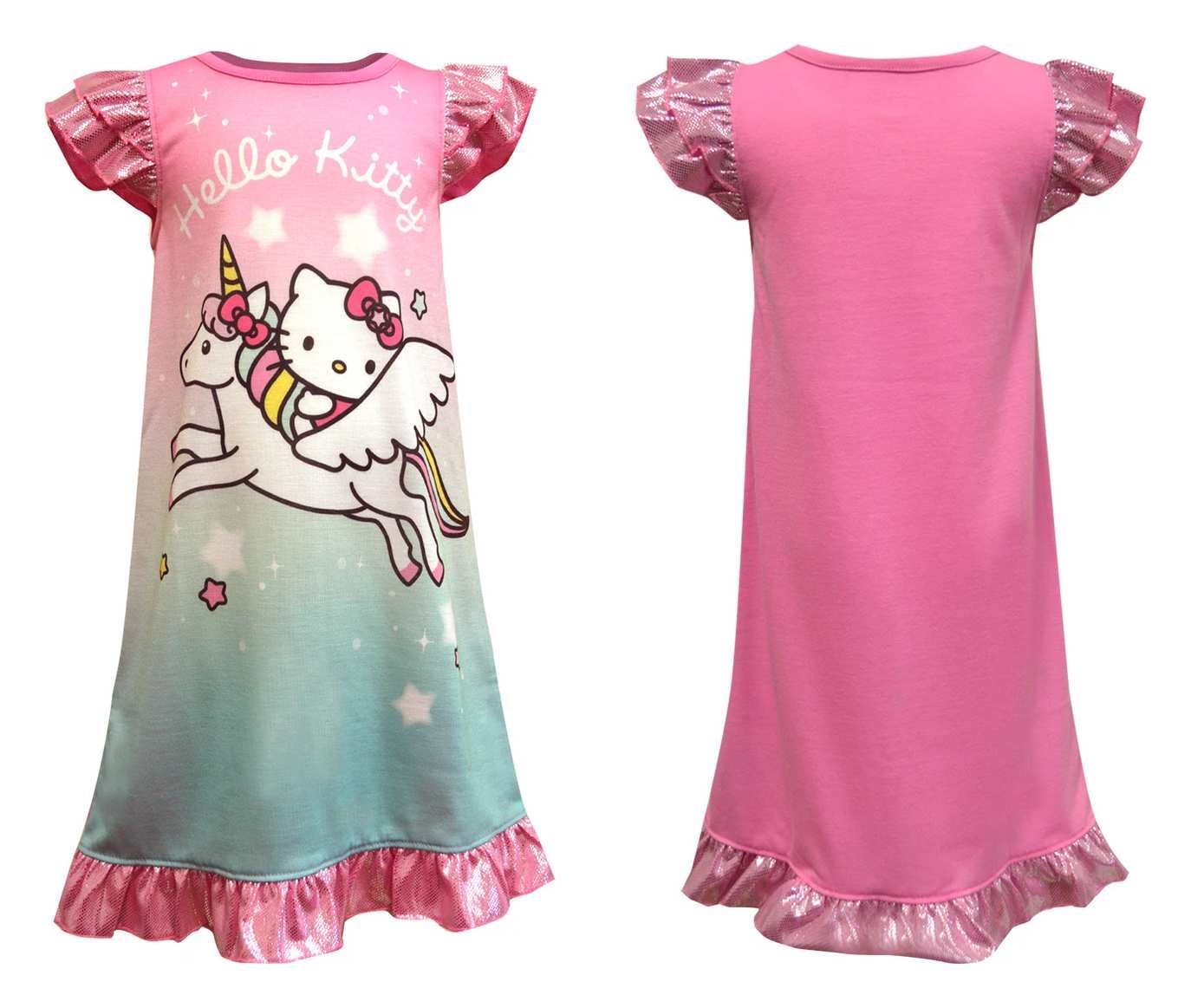 Find The Perfect Fabric

Finding the perfect fabric may not seem like an important part of shopping, but it is.
Whether it's lightweight and airy for summer or thick and cozy for winter, fabric is just as essential when it comes to comfort and wearability.
Girls nightgowns don't work well in itchy fabrics or materials that are hot, sweaty, and don't breathe – especially with sensitive skin.  The solution?
easy to wear fabrics like cotton, or polyester blends with a hint of stretch
fabrics that are smooth and soft to the touch
You'll know you've found a winner when a girl slips into a comfy, cuddly nighty and wears it as often as possible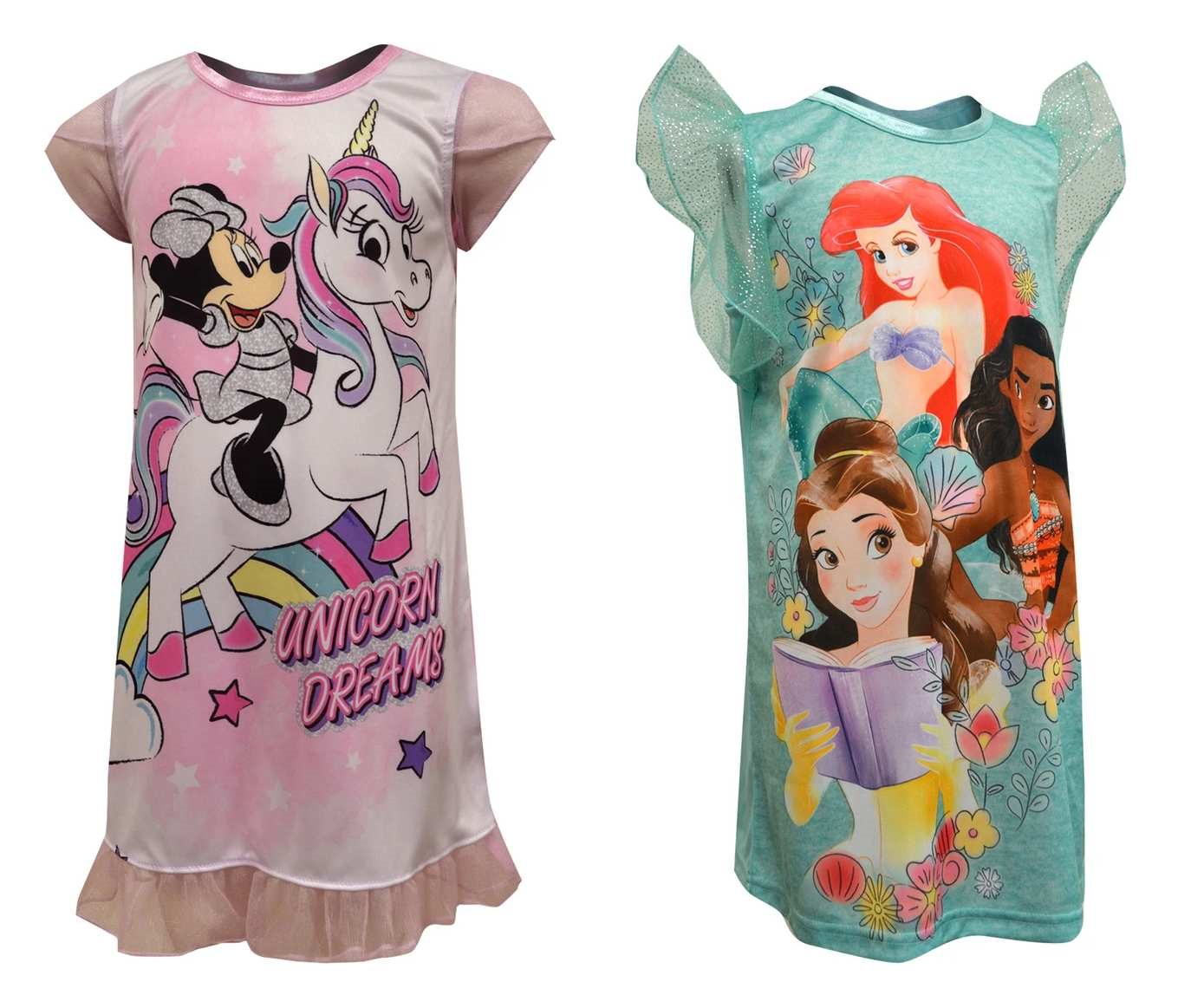 Look For Easy Care Options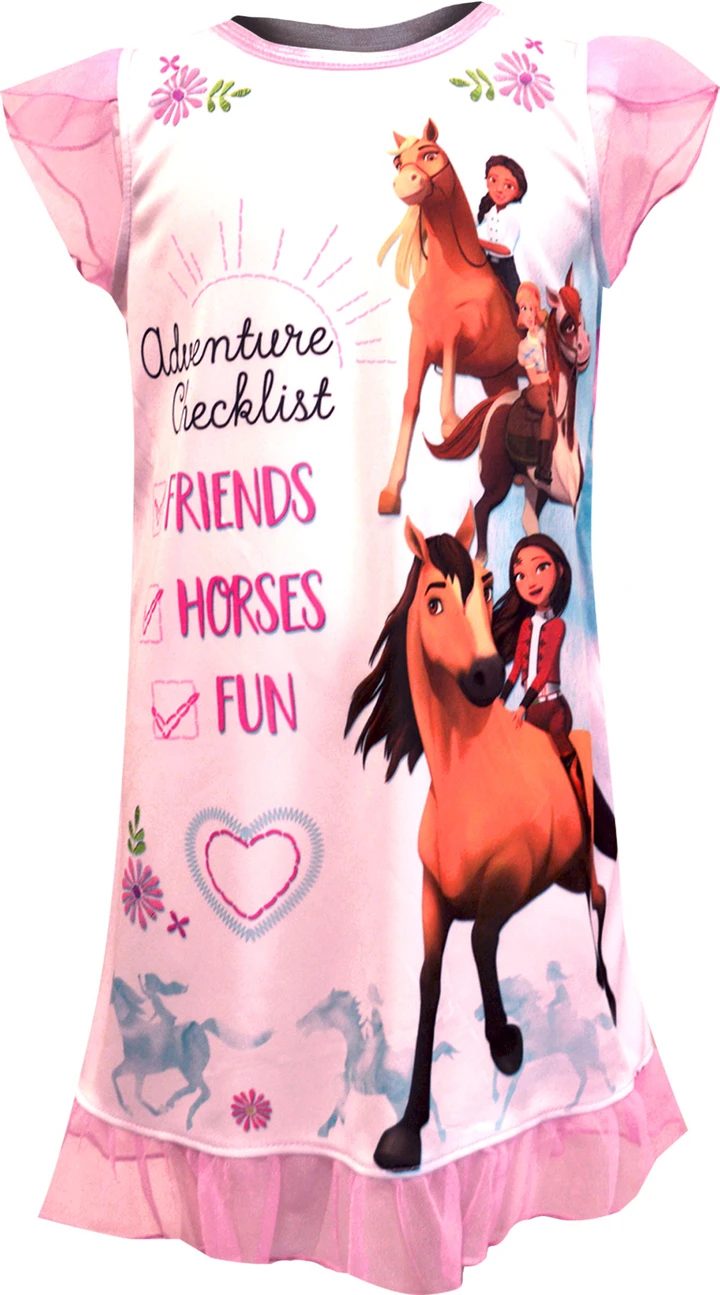 SHOP NOW
To make your life easier when choosing girls sleepwear, consider low maintenance fabrics and avoid those that are difficult to launder and care for.
If sleepwear snags, falls apart in the wash, or wrinkles easily it will quickly become a pain for you.
Truth be told, kids can't help being messy and laundry is just a part of everyday life for busy parents.
So, make it as easy as possible to keep their sleepwear looking great and give thought to washing machine friendly fabrics that will hold up over time with repeated washings.
Let Her Help
Tempting as it may be for time strapped parents to quickly pick up a nightgown or sleep wear on the fly, trust us when we tell you that letting girls in on being able to choose what they want to wear is one of the key essentials to a happier - and less tantrum-filled - life.
Not only will it be a fun, bonding time for both of you, it's also a great opportunity to introduce them to the world of shopping.
Burgeoning fashionistas will love offering their opinions and making their own choices, especially when it comes to something that they'll be wearing.
Most kids are more likely to look forward to wearing nightgowns that they are able to help pick out. In the long run this helps you save time, sanity and money on styles that they don't like and may very well end up unworn.