*FTC Disclosure - If you make a purchase through a link on this site, we receive a small commission at no extra cost to you.*
Girls In Training Bras - What Is The Best Age?

Girls in Training Bras - Since no two girls are the same, it is not always that easy to figure out the right age for them to start wearing a training bra.
You don't want to wait too long, nor do you want to make them wear a bra before they are ready- it's enough to confuse and overwhelm anyone.
Relax and rest assured that there is no particular best age. Girls mature at different times – some develop quite early (as young as seven) while others are late bloomers (well into their teens).
The key to sussing out the perennial "girls in training bras" question of the best age to start takes into account a few fundamentals, some flexibility and a whole lot of patience.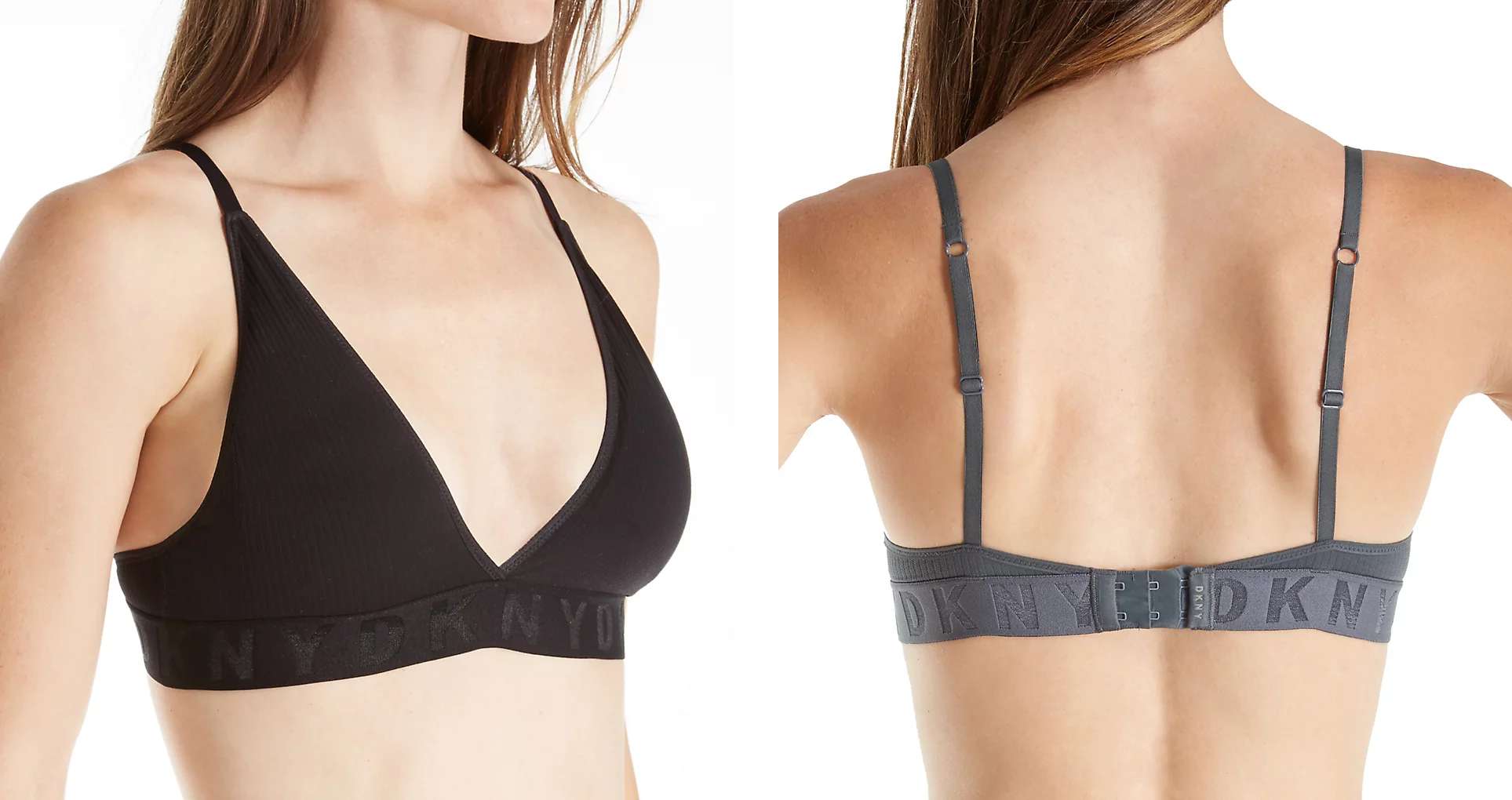 DKNY
Girls In Training Bras - What To Consider

Think about lifestyle. A physically active tween who is involved in a lot of sports is likely to need a first bra at a much earlier age than a tween who is not. 
Physically demanding and high impact activities such as jogging, tennis and volleyball all require additional support that they simply will not have if they are not wearing a bra.
Even the lightest layer of a training bra or bralette will help to add support and coverage, no matter what type of activity comes their way.
Tweens who are not as physically active may feel comfortable waiting a little longer because they won't have the same needs as someone who is physically active.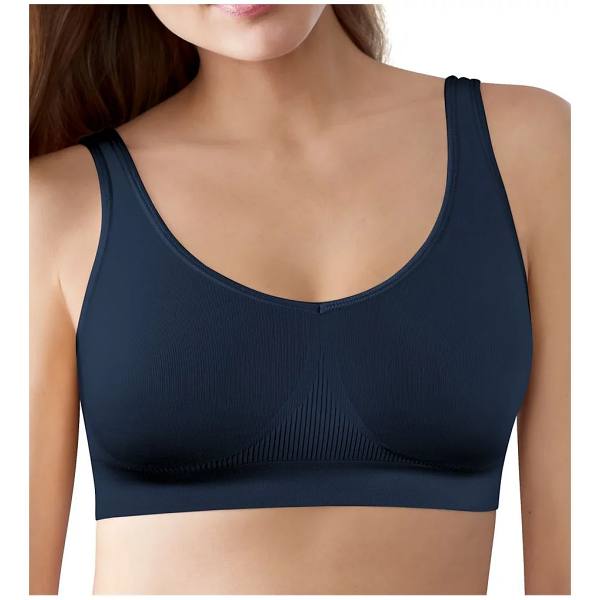 What are their friends doing?  Tweens and teens alike are painfully preoccupied with fitting in with their friends, so a great way to anticipate whether or not the time is coming for a first bra is to look at what their friends and social group are doing.
If none of their friends is wearing a training bra just yet, then they may not be ready.
On the other hand, if all of their friends are wearing bras and they are the last of the group to have one, it may very well be time to take your tween bra shopping to save them from the embarrassment of being different, even if they are not quite developed enough yet.
BALI
Be realistic.  As challenging as it may be, it can be exceptionally difficult for some parents to realize and accept the fact that their tween is beginning to grow up, and may find themselves in denial about bras and when to start.
If you are unsure, one of the most important things to consider when thinking about the right age for training bras is whether their body has begun to mature or not.
Have their breasts begun to grow? If they have indeed started to develop then it's time, no matter how much you may still think of them as your little one.
TOMMY HILFIGER
Talk to other parents.  When it comes to the girls in training bras, a great source of information is of course other parents. Don't be afraid to network. Reach out with a list of questions and discuss with parents that you feel comfortable with, and see what their thoughts are on girls training bras.
Their tweens and teens may very well already be wearing one – or, they might also be wondering the same thing as you.
The best way to take the guesswork out of "when is the best time" is by talking to the parents that you know and asking questions, then coming to a consensus based on your common experiences.
HANES
Think about comfort. No matter how small you think a tween's bra size may be, if they are really interested in and / or campaigning for a first bra then it's probably time to start shopping for one.
The last thing that a parent should want is for their tween to feel uncomfortable or self conscious about their growing bustline.
If your tween is talking about tween bras, the easiest way to give them peace of mind and comfort is to help them choose a training bra that offers the stylish coverage and easy fit that they crave.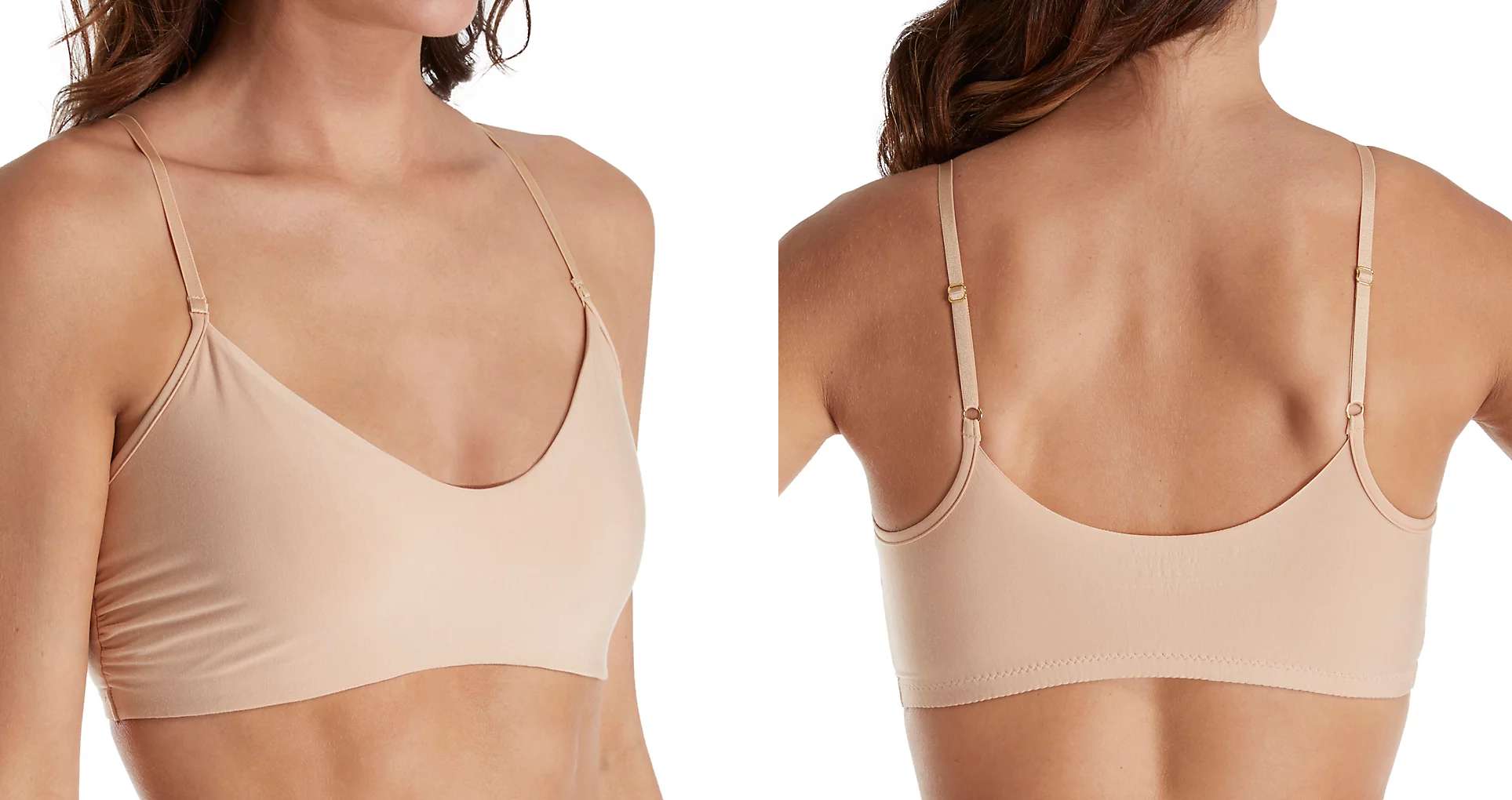 COMMANDO