*FTC Disclosure - If you make a purchase through a link on this site, we receive a small commission at no extra cost to you.*
Full Length Nightgowns - The Most Popular Styles

Full Length Nightgowns - more popular than ever, beautiful long nightgowns are one of the best sleepwear styles for lounging and of course sleeping. Why? Effortlessly comfortable and easy to wear, the style options can be as simple or as stunning as you want.
Whether a long nightgown is already in your sleepwear rotation, or you're new to this style, here, we share 4 of the most popular styles to incorporate into your nightwear look.
Flannel Nightgowns

Not all long gowns need to be dressy, glamorous or sexy. In fact, one of the hottest trends during the winter months (and when you're craving something cuddly warm) is ultra comfortable and cozy flannel nightgowns.
A full length flannel nightgown is an obvious choice for staying toasty warm during the long and cold winter months. But did you know that flannel isn't just for the months of December and January? 
Many women are looking for cozy, comfort at the end of a long hard day at work...something quick and easy to slip into, and a break from dressed up suits and high heels.
Best of all, flannel nightgowns are the perfect choice for everything from binge-watching your favorite shows on Netflix to Sunday morning brunch with the family.

Did You Know?
Flannel sleepwear isn't just for winter? Because it's so soft and cosy with an easy fit, it's popular all year round.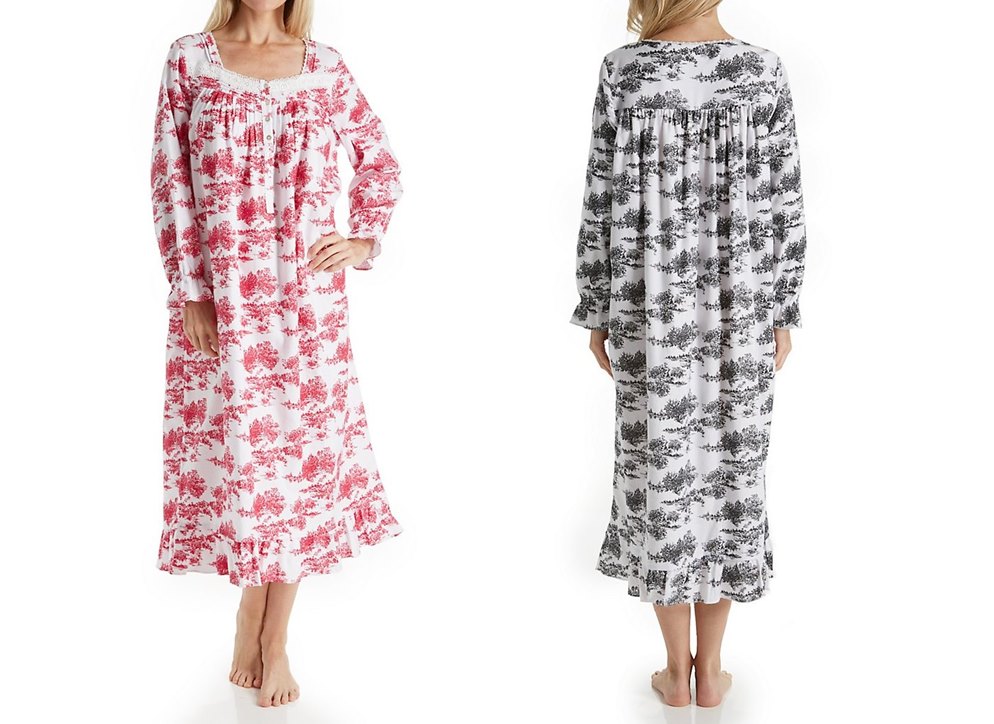 EILEEN WEST
 Full Length Nightgowns - Back To Basics

Another great style that never goes out of style is the basic look. Think plain tees, jeans, chic sneakers, and neutrals - the earthy look.
To get on board with this minimal look, natural fabrics such as cotton in solid, neutral or earthy colors like black, cream, heather grey, or navy are a great place to start.
Look for gowns that are sweet and simple, in roomy flowing styles with classic lines, modest scoop or v-necklines, and your favorite sleeve length.
You'll love the ease and simplicity of basic nightgowns that let you unwind and relax in an unfussy and effortless way.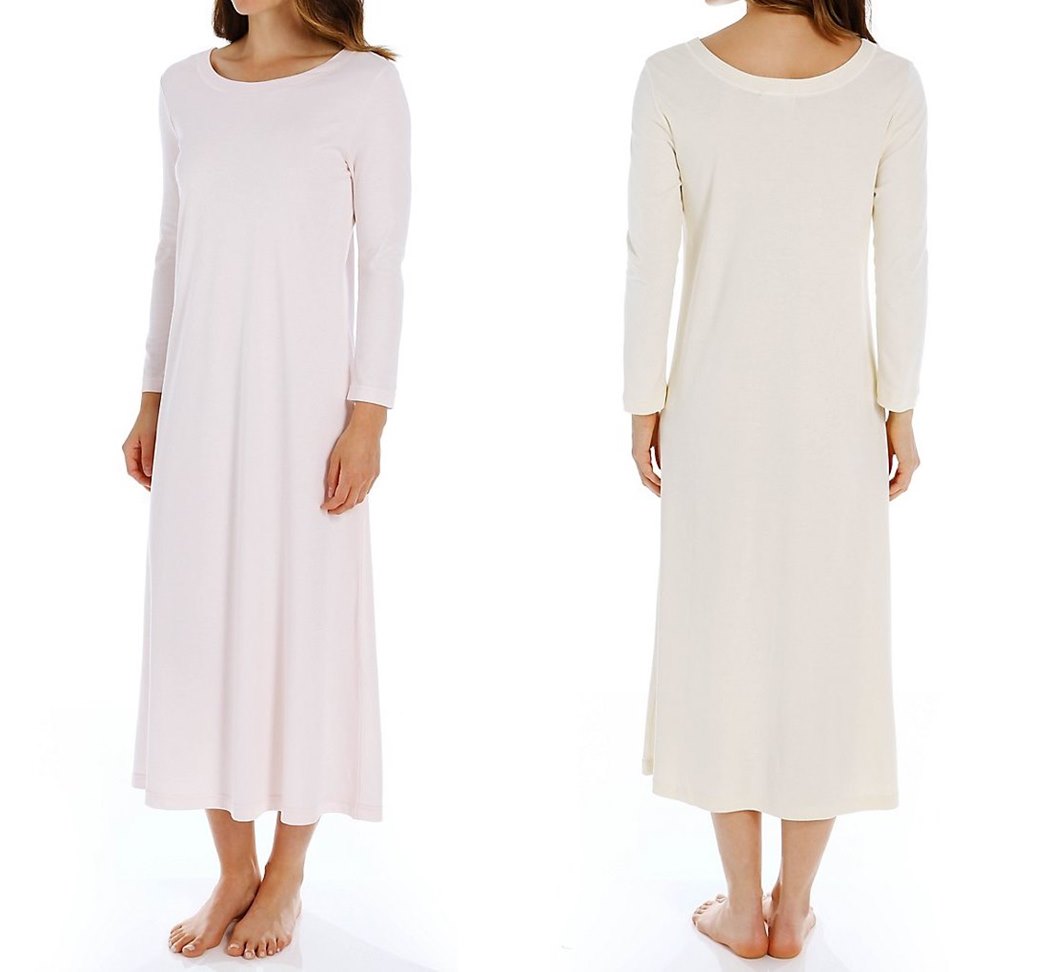 P-JAMAS
Fabric Facts

Not sure about fabrics? Here's the scoop. While polyester knits are sleek and flowing, breathable cotton, or even bamboo or Tencel, can be just as nice - and offer a more comfy sleep.
Sexy Nightgowns

On the other end of the spectrum, those who favor a sultrier look in their sleepwear are turning up the heat with ultra sexy full length nightgowns.
Popular reads like 50 Shades Of Grey have inspired more risque styles and sensual details into the mainstream, and lingerie designers are finding inspiration.
You'll find beautiful gowns with corset inspired lacing, crisscross straps, mesh inserts, and even leather details.
If you love sweet and sexy, go for all-out, jaw-dropping, impact and consider a vampy full length gown loaded with exciting details, in edgy shades like black, deep red, or exotic animal prints.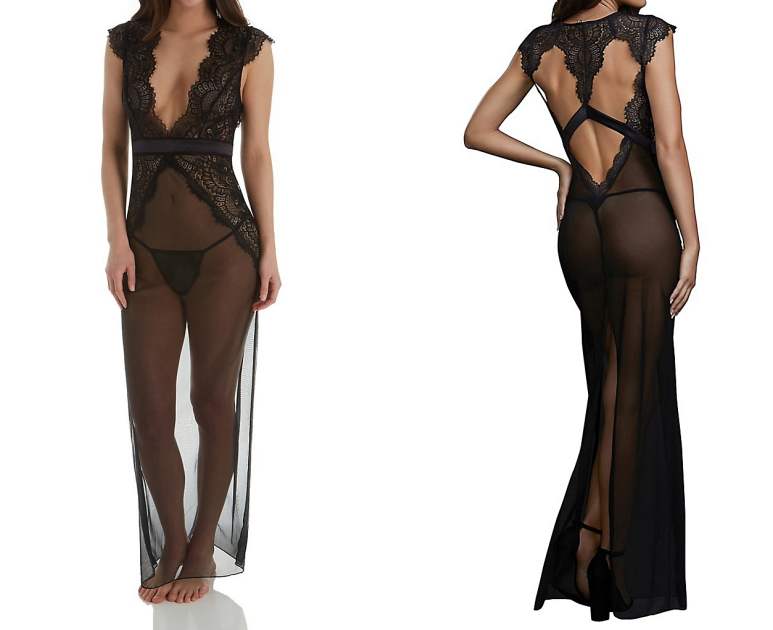 DREAMGIRL
Whether you're wearing beautiful lingerie for your honey or even better, for yourself, there's nothing quite so satisfying as the feeling of slipping into a nightie that you've chosen and are really looking forward to wearing. 
Lace Nightgowns 

Elegant glamour is a timeless look in the world of intimate apparel and sleepwear - even among the casual styles that are all over the runways and street styles.
Grace and classic styling will never go out of fashion, and feminine full length nightgowns are one of the most popular nightwear options at any given moment. Looking for inspiration?

Opt for a nighty in a rich jewel tone or dreamy pastel shade that complements your hair

Go for allover lace if you're feeling confident, or opt for sexy lace panels, appliques or straps if you prefer a peekaboo look with just a hint of lace
Soft and stretchy lace will guarantee an ultra-comfortable fit so that your long nightgown feels just as lovely as it looks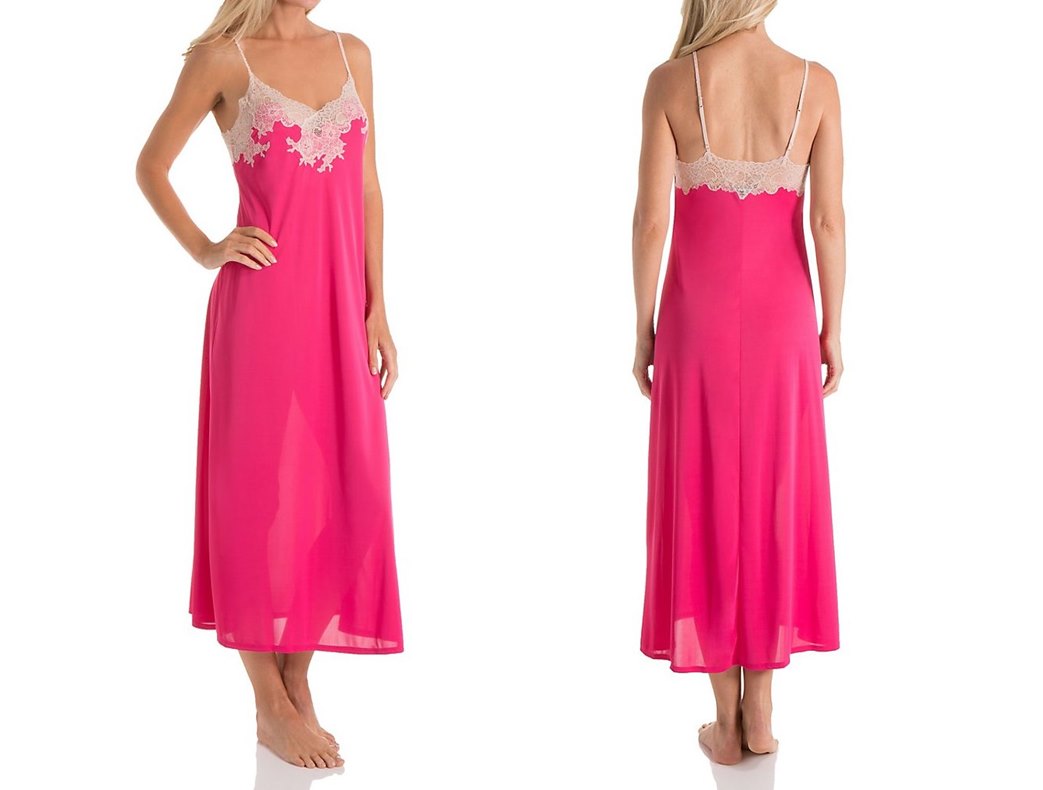 NATORI