*FTC Disclosure - If you make a purchase through a link on this site, we may receive a small commission on the transaction - at no extra cost to you.*
Full Figure Bras For Petites
A Behind The Scenes Look

Full Figure Bras For Petites - It's an accepted truth: A lingerie wardrobe with a carefully curated collection of full bras that can be worn with a variety of clothing is a lingerie wardrobe that requires very little tweaking - especially for petites.
From comfy casual wireless bras and popular push up bras, to demi bras and convertible bras, it's easier than you think to put it all together.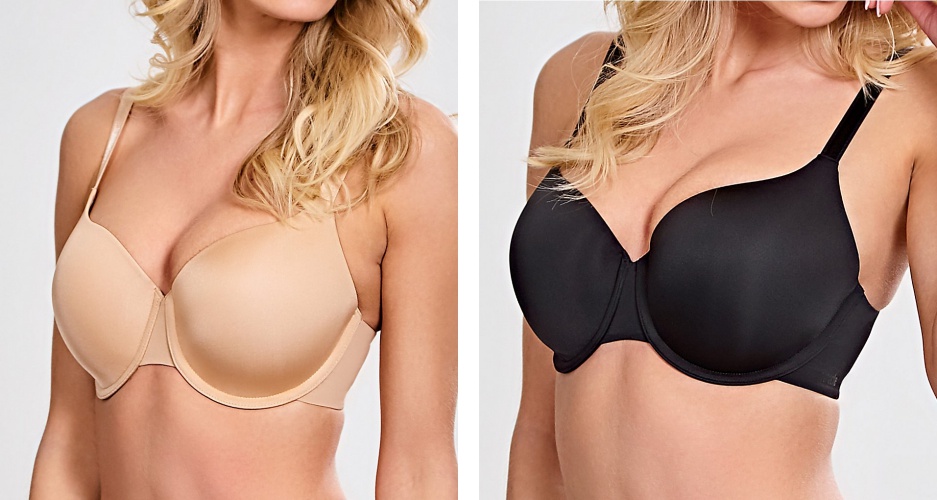 Full Figure Bras For Petites Fundamentals
Demi Cup Bras
Full figure bras have traditionally had a matronly and plain reputation, but when it comes to popular demi bras, nothing could be further from the truth.
Deliciously daring and perfect for low cut tops, sweaters, and blouses, the stylish demi cup bra is an excellent choice for petite plus size silhouettes.
Whether you're a girlie girl who loves lace or you prefer something more sleek and stylish, the demi or half bra comes in an amazing range of hicut and low cut styles, and is an excellent way to show off a beautiful cleavage.
Lingerie Tip - opt for styles with a seamless bra cup for a smooth and polished look under lighter and see through fabrics


Strapless Bras

From dresses and tops to fun and fabulous shoulder baring clothing, a great strapless bra is a must-have for every lingerie wardrobe.
Every woman needs both a black and a nude underwire strapless bra, preferably in a smooth, seam free stretchy soft microfiber that offers amazing invisible support under anything you wear, especially lace and sheer dresses and tops.
Lingerie Tip - Full figure petites should look for full bras with thin silicone grippers along the inside of the bra to ensure no movement.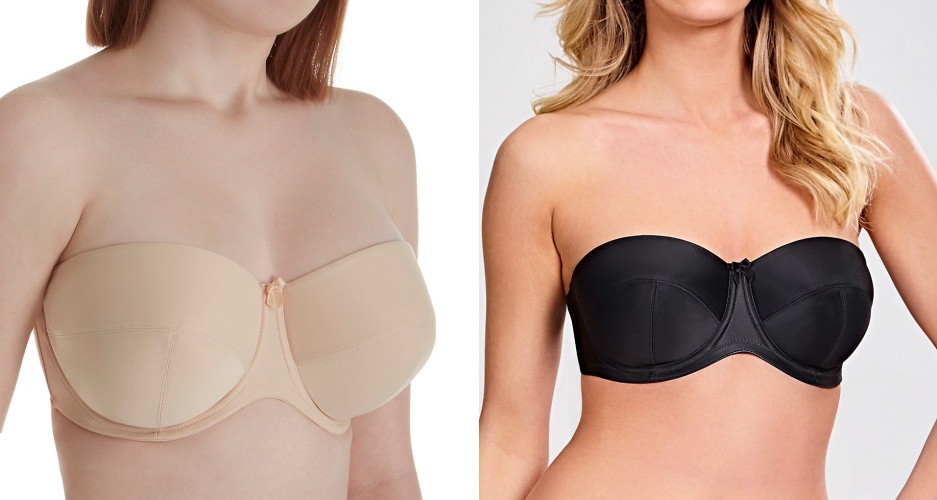 Wirefree Bras

From casual Fridays to cozy weekend wear, as you go about your day, nothing beats the casual comfort of a wire free bra.
Soft and supportive without the pesky discomfort of underwires that seem to dig and never quite fit properly, wireless bras are a super popular choice with lingerie lovers of all ages.
Available in an amazing range of colours, prints, and patterns, these versatile full figure bras for petites can be mixed and matched with your intimate apparel favorites.
Lingerie Tip - The most popular styles include classic cotton bras and spandex bras that breathe or nylon bras with silky smooth support.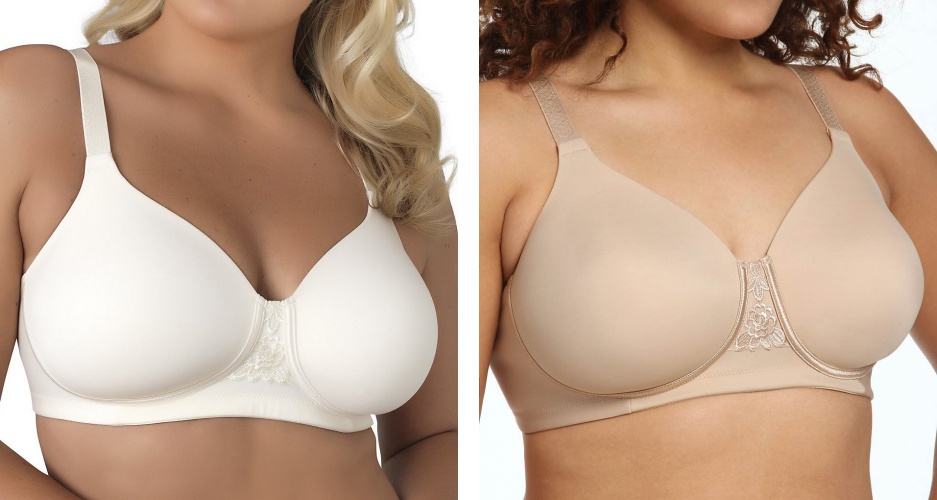 Contour Bras
A top ten favourite of lingerie lovers and style fashionistas alike, contour bras are super versatile and can be worn with just about style of clothing.
Long considered a lingerie basic, contour bras are also known as t shirt bras and are one of the best ways to achieve a flawless finish, no matter what you choose to wear.
Contour bras have smooth, seamless cups and a lining that makes them a perfect choice for snug tops, sweaters, and lightweight styles.
Lingerie Tip - consider adding a contour bra in a neutral shade that's as close to your skin tone as possible.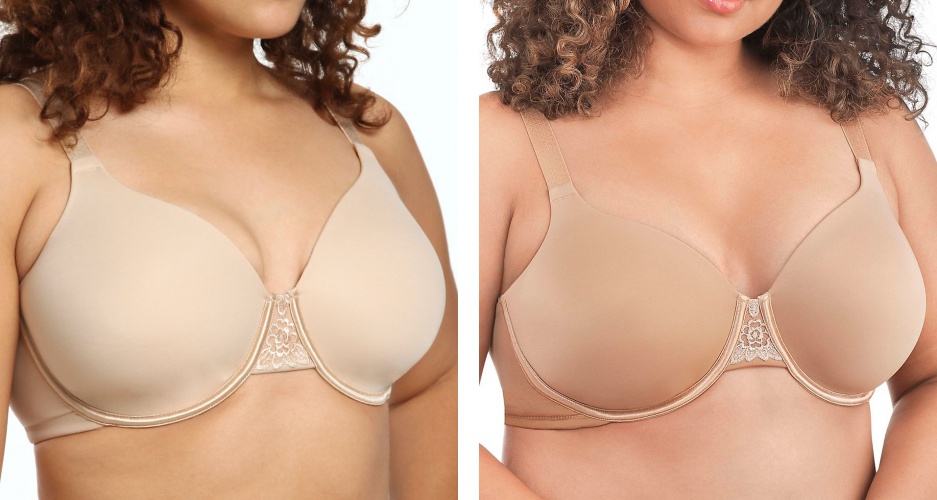 Full Coverage Bras
No matter what you decide to wear, when it comes to looking and feeling fantastic, the secret to dressing successfully for full busted petites can usually be attributed to one super versatile intimate apparel style - easy fit full bras.
Thanks to fuller carefully constructed multi piece bra cups, taller side support panels, and adjustable cushioned straps in both underwire and wireless styles, full coverage bras are the behind the scenes favorite for curvy petites.
Not only are they designed for a comfortable fit that addresses the unique needs of those with fuller busts, they're also available in an exciting line of basics and vibrant colours, making them a great choice for everyday and special occasion wear.
Tip - for a better selection of bra sizes and bra fit, look for bra companies that specialize in full figure lingerie and bra.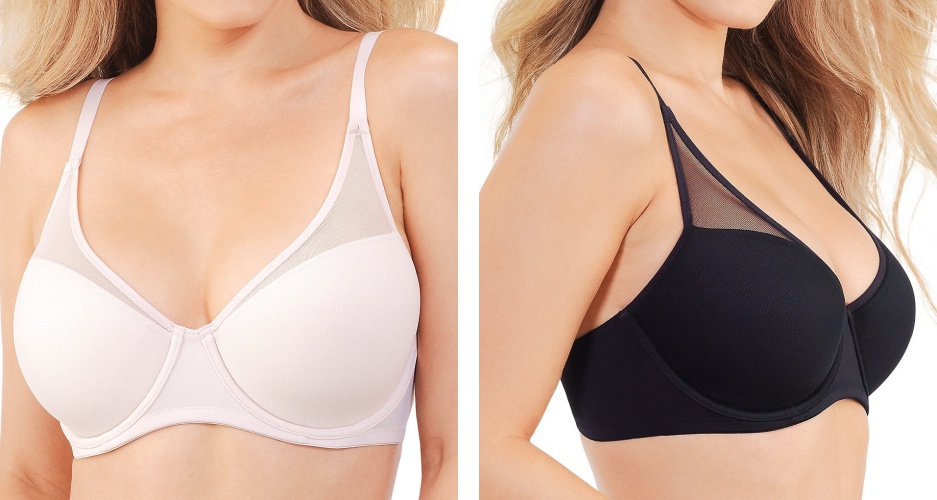 Beautiful Lingerie  >  Plus Size Lingerie  >  Full Figure Bras For Petites