*FTC Disclosure - If you make a purchase through a link on this site, we receive a small commission at no extra cost to you.*
Which Full Figure Bras Are The Best Styles? 
What Full Figure Bras Are The Best? – Not so long ago you may have settled for practical bras that, while sturdy and supportive were not particularly pretty or inspiring. But now, luckily there is an abundance of beautiful lingerie available for all shapes and sizes.
When bland brassieres start to feel humdrum, it's time to break free, slip into something sensational and discover why black lace bras are one of the best chic must-haves.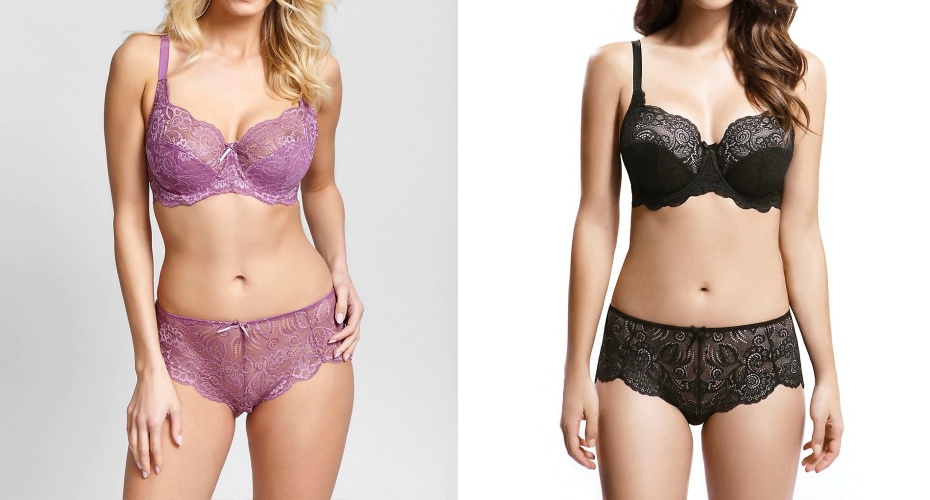 Black Lace Full Figure Bras Are Stylish & Comfortable

It is very versatile. A wardrobe basic that never lets you down, women love black tops, jackets, pants, skirts and accessories for the ease with which they always look great with everything.
Lace bras are no exception for curvy silhouettes who want stylish intimate apparel that naturally fits into their lives.
A lacy black bra works under almost any clothing, for any occasion. This effortless style is a tried and true favorite that will hold its place at the top of your lingerie drawer because you can easily wear it on a daily basis.
It is a popular mix and match favorite.  When it comes to making the most of your intimate apparel, black lace bras fit seamlessly into your existing lingerie collection because they coordinate well with your existing styles.
Black lace full figure bras are the perfect compliment to printed panties and other colors and patterns that you already have. 
And, of course they create an instant matching set when paired with any of the other black underwear in your drawer.
Even if it's a different fabric or texture, it's easy to fake a coordinated set because you don't have to worry about a perfect color match. More so than any other shade, black is an easy essential for blending seamlessly into any beautiful lingerie collection.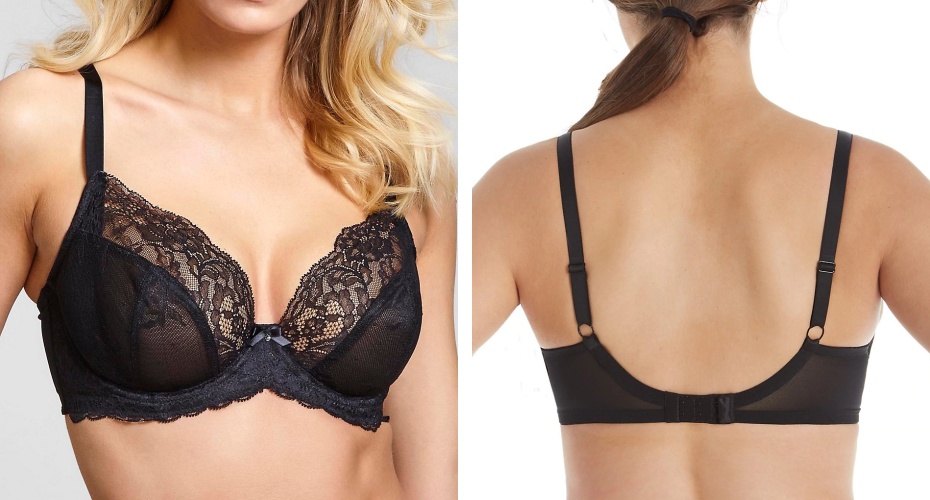 Did You Know?

You can extend the life of your brassieres by hand-washing them. Full Figure bras are best laundered on the delicate cycle and air-dried flat or on a rack.
It is slimming. Just like darker clothing that tricks the eye and creates a smooth and slimming appearance for any silhouette, lace bras in black have the same effect on a larger bust.
Voluptuous shapes know the insider secret - that black bras flatter their figure by hugging their curves and minimizing any flaws.
Endlessly flattering, it imbues a stunning look and irresistibly sexy confidence to go through your day leaving everyone wondering what your secret is.
It never goes out of style. Stylish and chic, it's easy to understand the classic sophistication of black lace and the way it always looks great - yesterday, today and tomorrow.
A great investment for any well-crafted lingerie collection, it's in demand for its timeless appeal that never looks dated or goes out of style.
Whether favor elegant styles or fashion forward pieces, black lace is perfectly on trend to keep you looking flawless at any moment.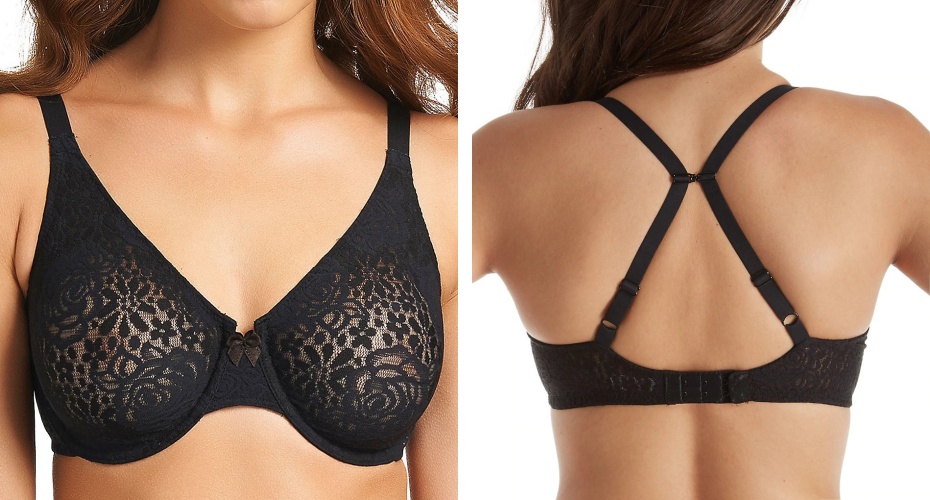 Full Bras - Don't Forget The Basics
The need for nude. No matter how much you love the allure of luxurious darker shades, a complete lingerie collection should always include a nude bra that matches your skin tone perfectly.
Sheer blouses, light colored tops, and pure whites don't look quite right with a dark bra showing through, and as versatile as a black bra is, sometimes you'll simply need an alternative.
A nude toned bra will act as the perfect back-up when you need an invisible option for a polished look.
Brighten things up. While we love the sultry, mysterious look of darker shades, there's something to be said for stepping outside of your comfort zone and slipping into a shocking pink, bright blue, or fiery red bra.
Switching up your routine with a pop of color will energize any intimate apparel collection and give you an extra spring in your step on days when you're feeling feisty.
Adding a few fun and flirty vibrant shades into your collection will make your black lace bras feel new again when you return to them.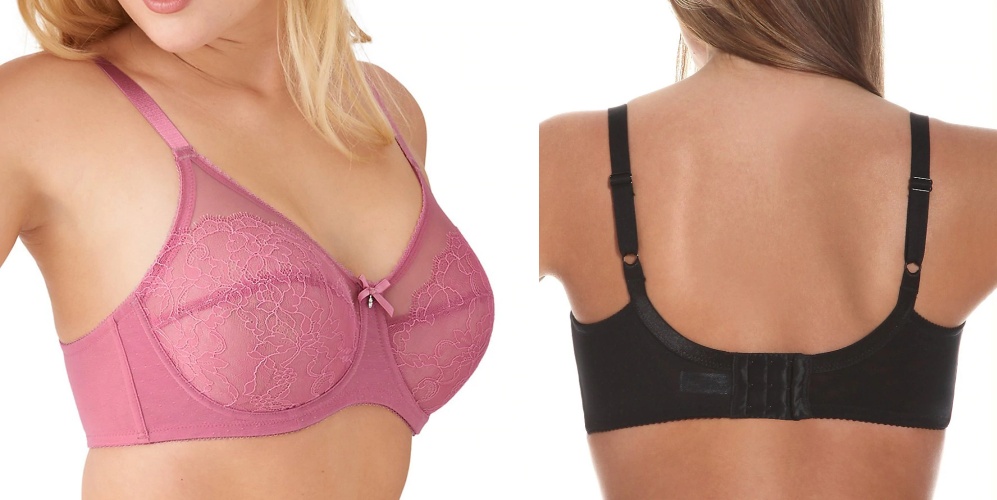 SHOP NOW