*FTC Disclosure - If you make a purchase through a link on this site, we receive a small commission at no extra cost to you.*
Flannel Sleepwear - The Ten Things We Love

Flannel Sleepwear - Few things conjure up images of comfort and coziness quite like soft flannel sleepwear.
Whether you're curling up in a traditional tartan nightgown with a cup of hot cocoa (marshmallows, please!), or perfecting the art of Sunday morning lounging in a matching pajama bottoms and shirt combo, you can't miss with cozy flannel sleepwear. Here, we share the ten things to love about this warm wear classic.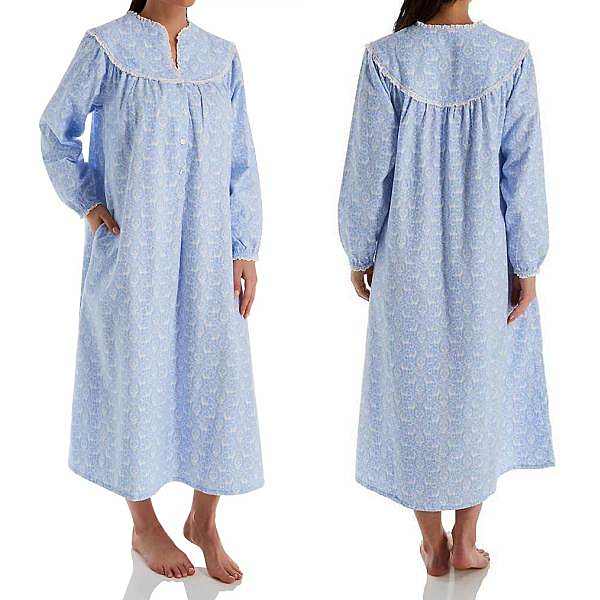 Flannel Sleepwear is Comfortable

It goes without saying that flannel pajamas are among the cosiest pyjamas in your drawer, and like an old friend that makes you feel warm, comfortable and relaxed, these are the pjs that you'll reach for time and time again.
When it's cold outside, when you've had a long and hard day, or when you just want to get that warm, fuzzy feeling at bedtime, flannel sleepwear is the perfect choice when you're craving comfort and something soft and cosy against your skin.
Flannel Nightgowns And Pajamas Are Warm

Battle the winter blues by slipping into soft and snuggly flannel pajamas and you'll be kissing the cold goodbye.
Instead of piling on extra layers of blankets when it's chilly, simply slip into a toasty pair of flannel pjs and get all the warmth you need.
Classic Ladies Sleepwear Styles

Beautiful lingerie, like fashion, is full of trends that come and go, but it's the classic styles that prevail season after season.
Flannel sleepwear is as timeless as it gets – relax in a well made pair of pajamas or sleep shirt right and they'll last you far longer than trendy hip styles that look dated from one season to the next.
Did You Know?

Flannel sleepwear offers a multitude of colors and patterns that range from the much loved traditional red plaid to a dizzying array of fun and funky designs in virtually every color of the rainbow.
Flannel Sleepwear For Women Is Sexy - In A Subtle Way!

That's right – flannel pajamas can be sexy, if you can master the art of subtle seduction. It has to be done the right way without being showy or over the top.
Wear classic menswear style flannel pajamas with most of the shirt's buttons undone except for one or two in the middle.
Borrow your honey's oversized shirt and let it slip suggestively off your shoulder. 
Pair full coverage flannel pajama pants with a silk camisole on top.
Luxury Sleepwear

Flannel pajamas come at all price points, but if you're looking for a pair that exudes luxury, choose a high end, well made pair of pjs that puts quality first.
Look for 100% cotton, or if you're ultra-conscious, opt for organic fibers, and treat yourself to ultra soft double brushed back satin nightgowns that feel as opulent as the finest silk or cashmere.
Lots of Feminine And Masculine Sleepwear Choices

Girlie girls will adore flannel nightgowns and shirts embellished with lace and ribbons in feminine floral prints.
Those who favor the clean lines of menswear styles will love classic pants and button front shirt sets in suiting inspired prints like pinstripes or subtle checks.
No matter what your personal preference is, there's a style of flannel sleepwear to suit you.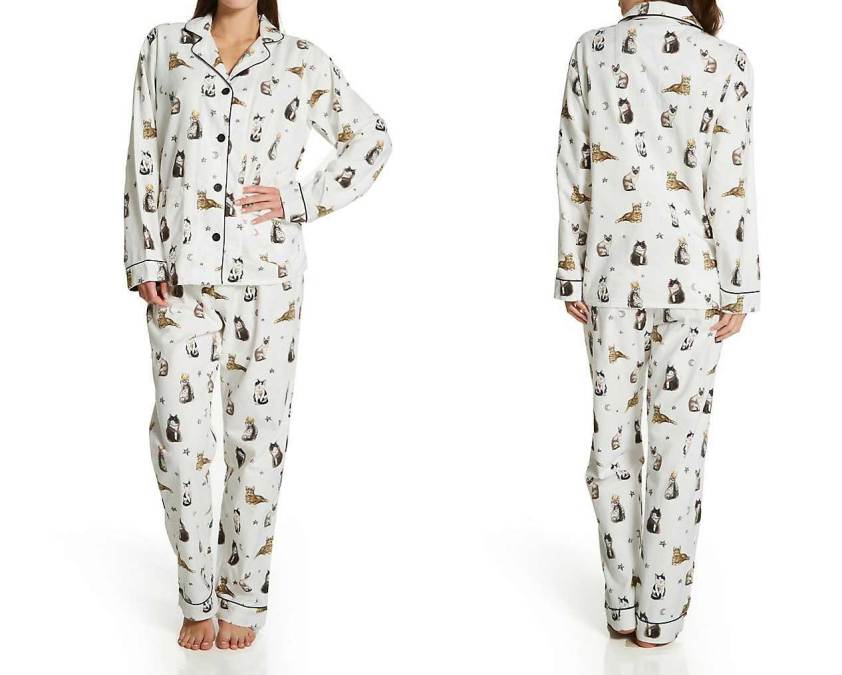 ---
Comfy Cozy Loungewear Options

Contrary to popular belief, flannel doesn't turn off your lover. It doesn't need to be saggy, frumpy, or send him running in the opposite direction. In fact, we've found quite the opposite.
Slip into a stylish and flattering pair of soft flannel pjs and your sweetie will want to snuggle all night long. There's nothing he'll love more than cuddling up to you in your cozy pajamas.
---
Pajamas Suit Any Style

Whether you're a minimalist, trendsetter, love color, or prefer sexy sleepwear, there's a pair of flannel pajamas for you.
Choose a pair in a bright hue or printed with a whimsical pattern if you're feeling playful. Or, opt for a simple, classic style in a neutral shade if you prefer your pjs without bells and whistles. Or, choose a short ruffled nightie if you prefer to bare a little more.
Versatile Year Round Sleep Wear

Sure, flannel pajamas are perfect for keeping warm on cold, blustery nights, but they can be a great choice year round, even in warmer weather.
Stay toasty in the cooler months with long flannel nightgowns or pants and shirt sets.
Welcome spring in a sleeveless nightie or flannel pants paired with a cotton camisole. And dare to wear flannel in the summer when you slip into flannel shorts or a lightweight brushed flannel chemise.
Steer clear of polyester blended fabrics and look for pure cotton pjs to help keep you cool and comfortable even when the temperature rises.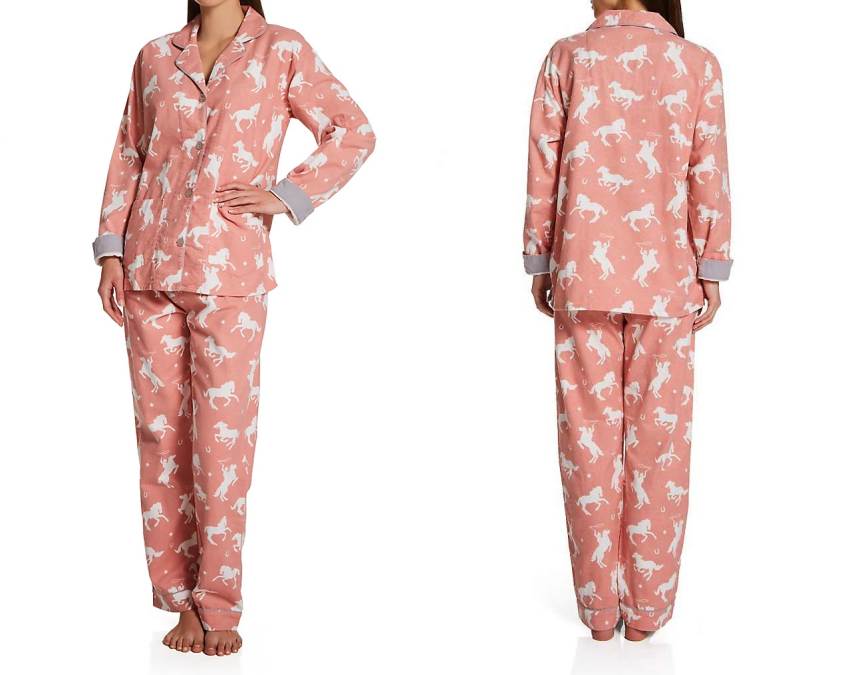 Carmen's Tip

Occasionally, cheap flannel will develop little nubs or "pills" in areas that wear like under the arms or legs, where the flannel is rubbing against itself.  These can be quickly removed using a lint brush, adhesive roller or a fabric shaver.
Get A Good Night's Sleep

We've all experienced it at one point or another. The wrong pajamas will leave you tossing and turning all night long.
Since sleep deprivation is never chic, we love the way flannel pjs keep us in perfect slumber all night long.
Banish synthetic fibers and choose breathable cotton flannel that won't become clingy or leave you sweaty.
Staying warm with your sleepwear means you can turn down the thermostat and breathe easier without drying out the air around you.