*FTC Disclosure - If you make a purchase through a link on this site, we receive a small commission at no extra cost to you.*
Flannel Nightshirt - The Surprising Secrets

Flannel Nightshirt - When it comes to cuddling up on chilly winter nights and unwrapping presents on Christmas morning, one of our favorites is without fail, a flannel night shirt.
Warm, cozy and comfortable, what's not to love about nightwear that keeps you warm and in style?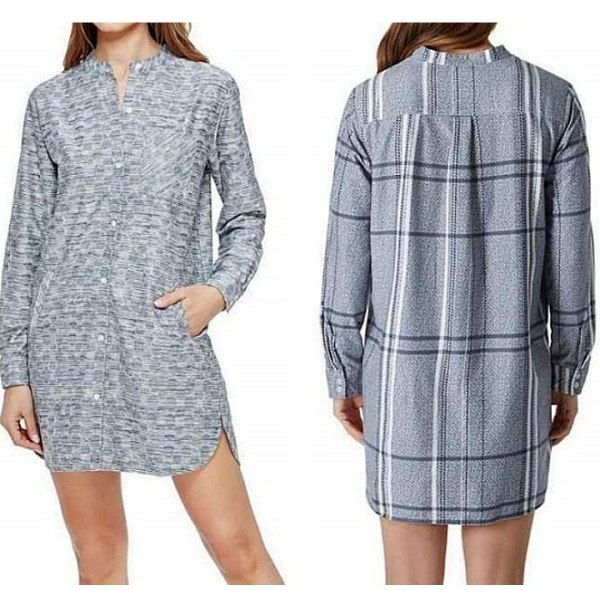 Want to know more about flannel nightshirts and what makes them so special? Beyond the fun prints and patterns, here, we take a closer look (and share some surprising secrets) of this warm wear favorite. 


Flannel Sleepwear Is Not Just For Winter

Most of us picture a toasty flannel nightshirt in wintery prints like plaid or snowflakes, perfect for staying warm on a cold and frosty night. The truth is, these nightshirts can work 365 year round.
Known for being super soft with a snuggled down feel, flannel in 100% cotton will breathe and keep you comfy even in the warmer months.
For the spring and summer months, opt for a pretty pastel shade, or a crisp and clean white flannel for a look that works any time, no matter the season.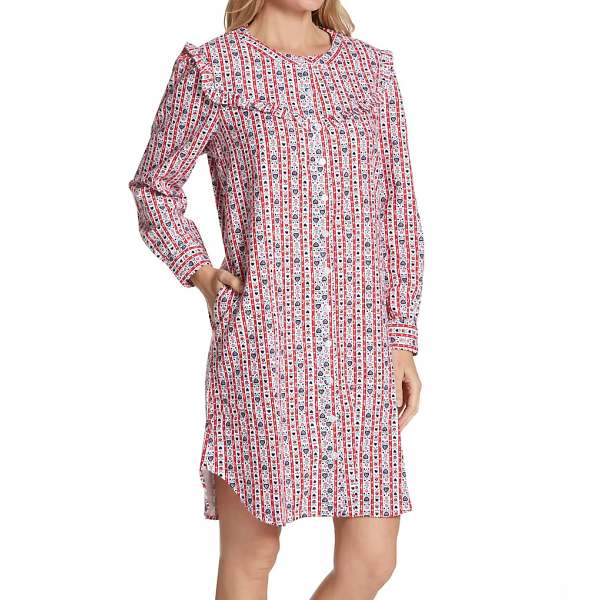 LANZ OF SALZBURG
A Flannel Nightshirt Can Be Sexy

Yes, you read it right, flannel can be sexy. Not sure? Picture it - a cabin in the woods in the last days of autumn, with a roaring fire. Then, channel your creativity - 

Toss the fuzzy slippers and frumpy cut nightshirt and dial up the sex appeal in a flannel nightshirt or pajamas.

Try a shorter nighshirt, or leave a buttoned-up style undone as low as you dare. 
Let a lacy bra peek out from underneath. 
Or wear your sweetheart's flannel pajama top as a nightshirt for a sexy boyfriend look that is guaranteed to surprise with it's covert sexiness.
Fabric Facts
Traditional flannel is a woven fabric that does not contain spandex and does not stretch.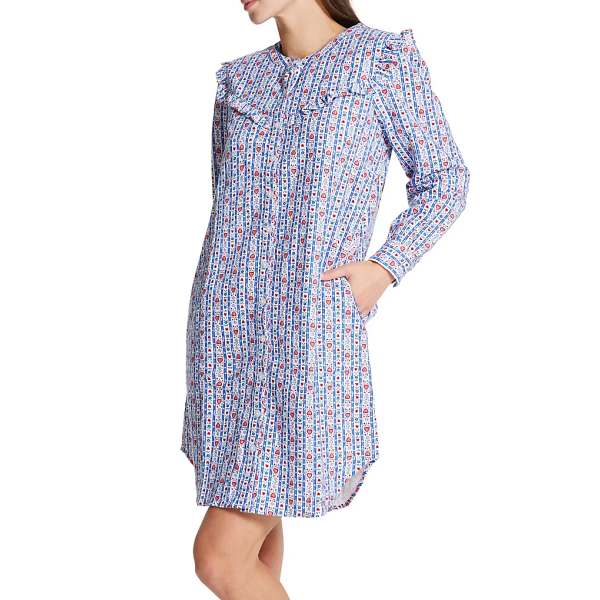 Night Shirts Do Not Have To Be Boring

The classic button-up sleep shirt style is timeless and always looks great, but it can also be a bit bland for those who prefer a little more style to their sleepwear.
How? Look for styles with ruffled hems, embroidery, scoop or v-necks, ruffled sleeves, pintucked bodices, and other decorative details for flannel nightshirts that are full of personality and are anything but boring.
You'll look forward to slipping into your nightie when you choose a style that's a little prettier and more fun than a boring basic.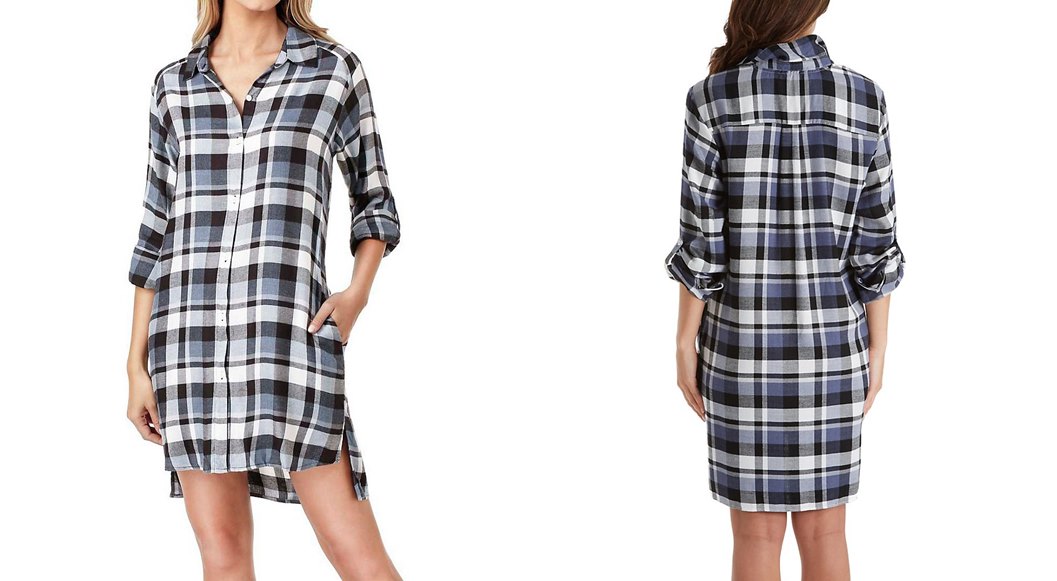 There's Flannel To Suit Virtually Every Style

The classic sleep shirt is a blank canvas for showing off your personal style. Whether you're a fan of bright and bold tartans or muted earth tones, there's something for everyone -

Love a classic look can choose a standard button-up, collared style?  Consider a chic shade like navy or grey.
Those who favor a minimal, clean look should seek out simple nightshirts without fussy trims or details, like a simple scoop neck, straight cut style.
Are you more of a romantic or a girlie girl? Look for ruffles, ribbons and candy colored hues that complement your style.
Do the basics leave you saying, "don't think so." Do you gravitate towards more of a sexy sleepwear look?  Consider short, swingy styles in provocative shades like red or perhaps a sassy leopard print.
Do you love butterflies, stars, dogs, cats, or even Disney? There are new prints constantly popping up with a fun and whimsical feel.

No matter what your personal preferences, there's a flannel nightshirt or flannel nightgown that's bound to suit your unique taste. Don't be afraid to have fun with it and try something new.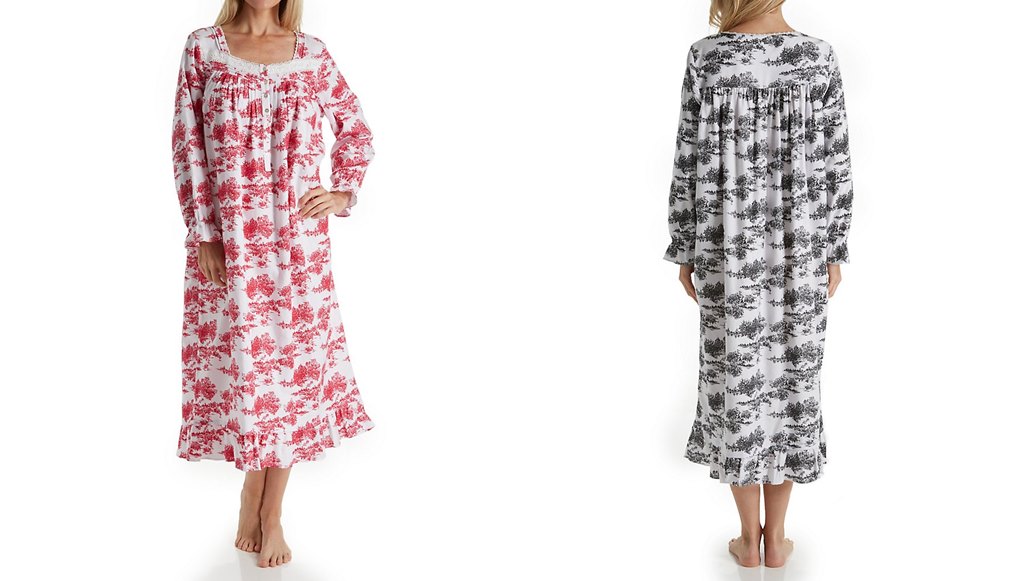 Carmen's Tip
Thick and heavy flannel fabric may be too warm and overwhelming for some.  If this fabric is too dense or warm, consider a flannel blend, or lighter sleep wear favorites like cotton, satin or even silk.

Flannel Sleepwear Works For Any Shape

The best part of flannel sleepwear?  It looks great on every silhouette. Whether you're petite, tall, plus size, curvy, thin, or any other body shape, the flannel nightshirt is a great choice. Here are a tips to inspire you -  
Play with varying lengths to find one that suits your height and look for details and cuts to flatter any figure. 
Think empire waistlines to suit a pear shape, short hemlines for petites, smocked bodices to accommodate a full bust, or a thigh high slit to show off curves for plus sizes.

There are styles to suit every shape and silhouette so anyone can slip into a flannel nightgown and look and feel their best.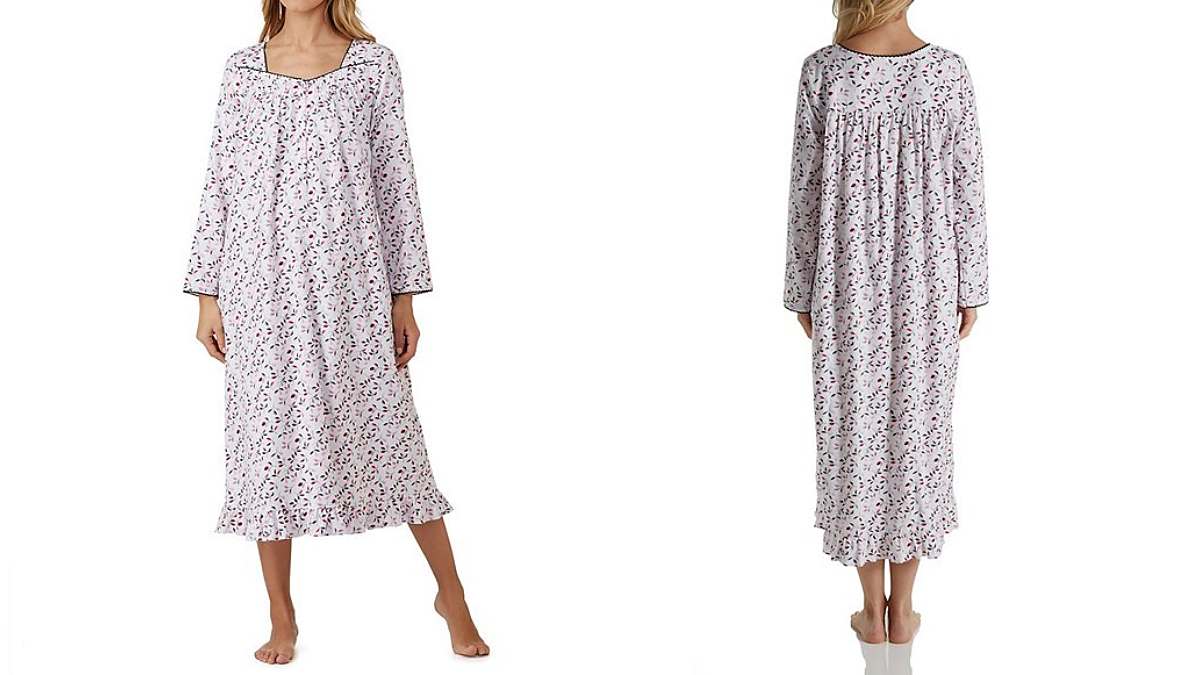 EILEEN WEST