Elomi Bras - How To Pick The Best Styles

FTC Disclosure - If you make a purchase by clicking a link on this page, we may receive a small commission. There is no cost to you, and this does not influence our content. 

---
Elomi Bras - A good number of reader inquiries we handle here at Love of Lingerie are about the fundamentals on how and what to wear under your favorite clothing.
From cool, breezy summer dresses, strappy halters and cozy T shirts to fall knits, beautiful blouses, and athletic wear – it can be tricky knowing which bra styles to wear under what.
To make it easier, we've assembled six popular plus size bras from popular Elomi Lingerie – each designed for a medley of styles and occasions.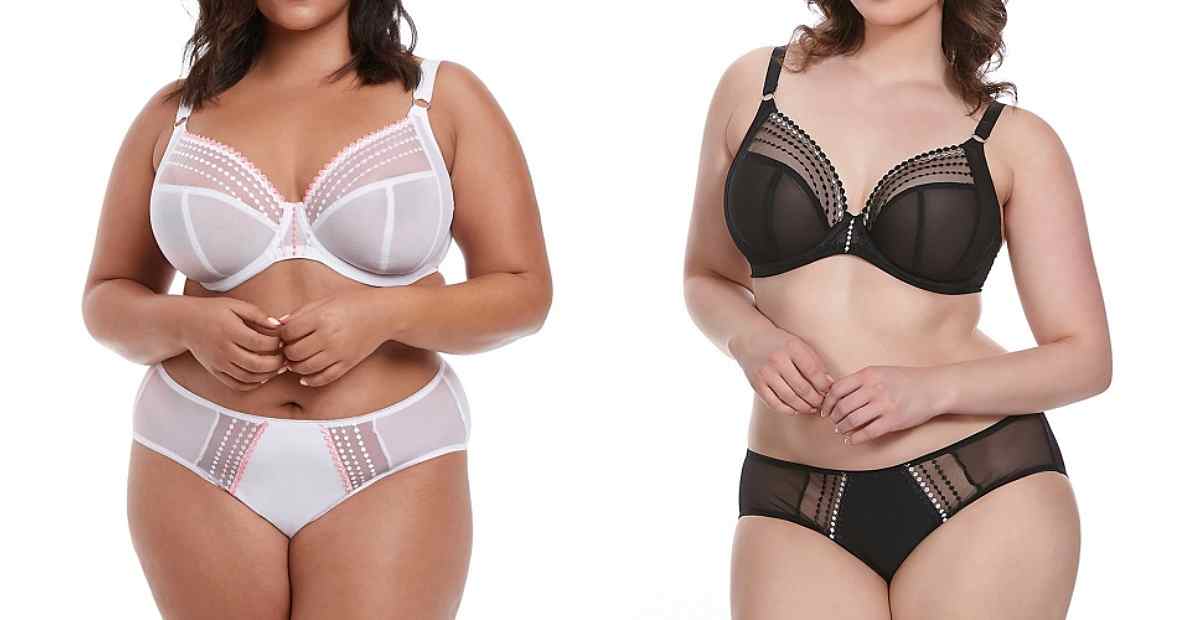 Elomi Bras In The Spotlight
Plunge Bras - Matilda EL8900

From the office during the day to a special date when you want to glam it up at night, the plunge bra ticks all the boxes.
With unlined (and unpadded) multi part angled cups that offer great lift and support, and uniquely constructed support panels along the sides, this Elomi bra emphasizes a beautiful deep V neckline.
Designed to impress, it is excellent for low cut tops, blouses, sweaters and dresses. Available in cup sizes DD through N.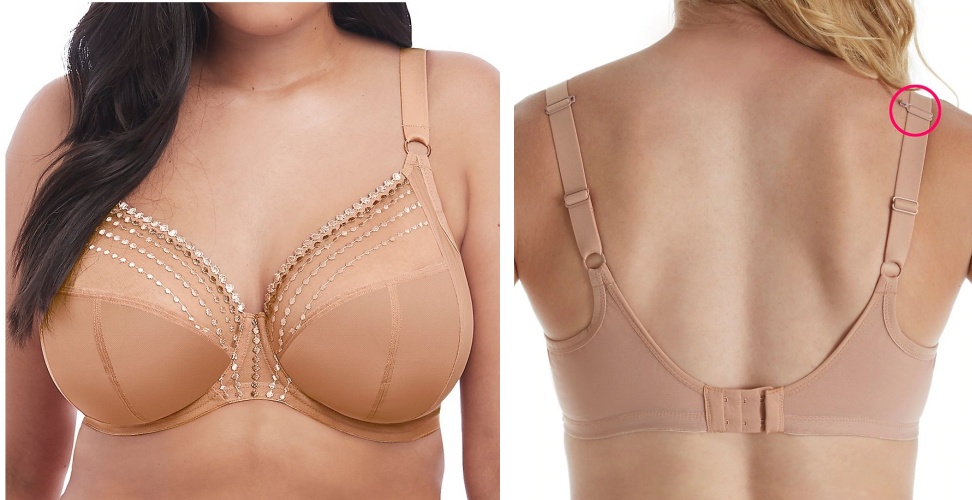 Sports Bras - Energise EL8041
There was a time not long ago when sports bras were unheard of, and plus size styles were virtually non-existent. If the following settles anything, it's that this popular style is definitely here to stay.
Chosen as the best 2019 sports bra in Glamour magazine, the Elomi sports bra has multi part underwire cups and side panels constructed for maximum support – perfect for high impact activities like running, tennis, etc.
Made of lightweight microfiber, it is designed to keep you cooler, and is a great choice for both active and casual wear. Available in cup sizes D through O.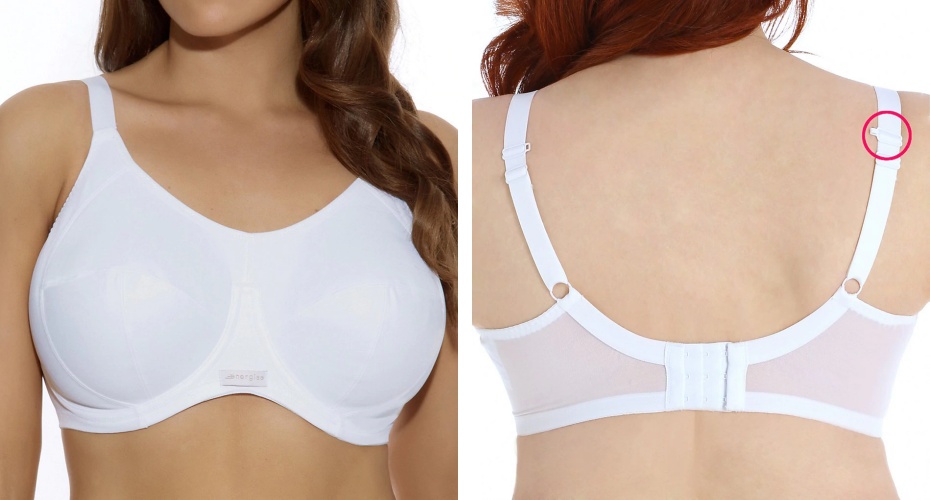 Soft Cup Bras - Cate EL4033
It makes sense that soft cup bras are incredibly popular, especially when you consider their merits: they're supportive and comfortable, they're wirefree, and best of all, they're a nice option when you want a break from traditional underwire bras.
The Elomi soft cup bra has a relaxed fit with multi part seamed cups that lift and shape, an elastic underband for additional support, and a comfy leotard back, which makes it a good choice for everyday and casual wear alike. It is available in cup sizes B through I.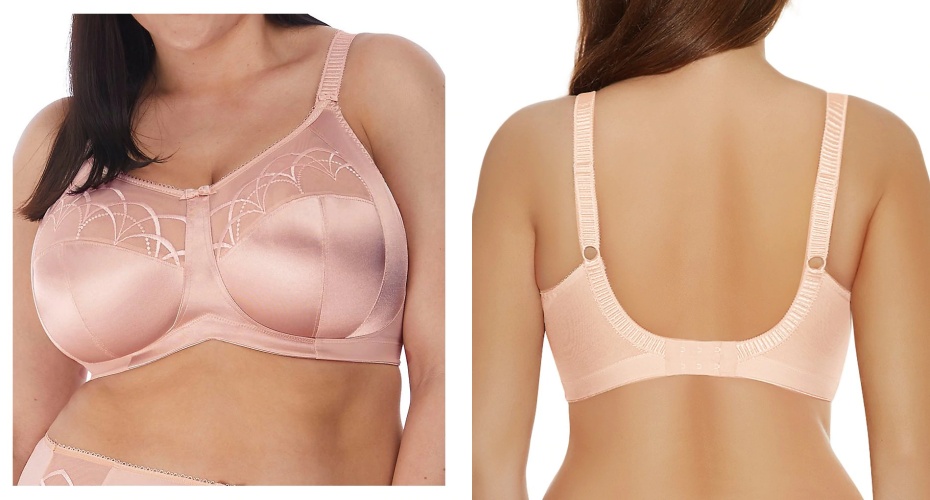 T Shirt Bras - Charley EL4383

Easy peasy to dress up or down, the perfect T shirt is a go-to favorite that looks and feels fantastic, and goes beautifully no matter what it is paired with.
With contoured seamless cups, light foam padding and wider side support, this underwire T shirt bra offers smooth and silky low-key full coverage, which makes it a fantastic choice for T shirts, knitwear and fitted clothing. It is available in cup sizes D through L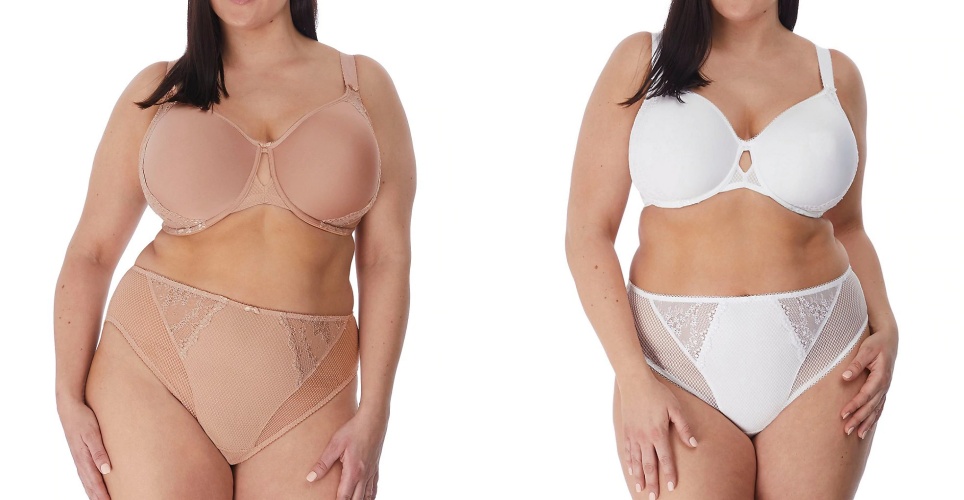 Strapless Bras - Convertible EL4300

When it comes to the wow factor and dressing to impress, there are few things as bold and beautiful as clothing that shows off gorgeous bare shoulders.
And this strapless bra – with contoured lightly padded underwire cups, wider center and side support panels and strategically placed silicone grippers tucked invisibly along the inside of the bra – happens to be a wonderfully stylish complement.
A great pick for curve hugging strapless tops and dresses, it also has removable straps that can be worn several ways, making it incredibly versatile for a multitude of styles. Available in cup sizes DD through L.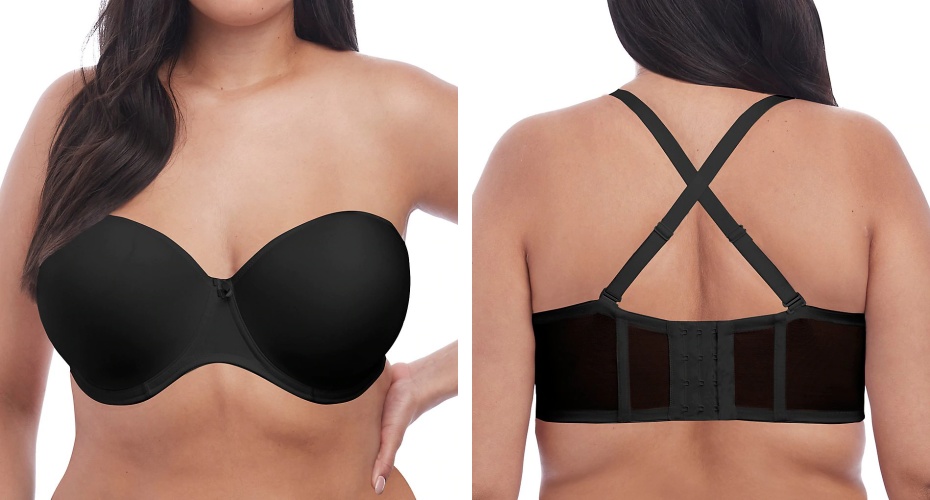 Full Cup Bras - Cate EL4030
If every day feels like a work day, and the same old brassiere that's seen better days starts to feel a little passe, it may be time for a change.
The award winning and best selling Elomi Cate is a great underwire bra that provides full coverage (with multi part cups) and amazing support (along the lower and side panels), making it a versatile everyday pick that can be worn under blouses, tops, sweaters and dresses.
This popular low key style is available in cup sizes DD through K.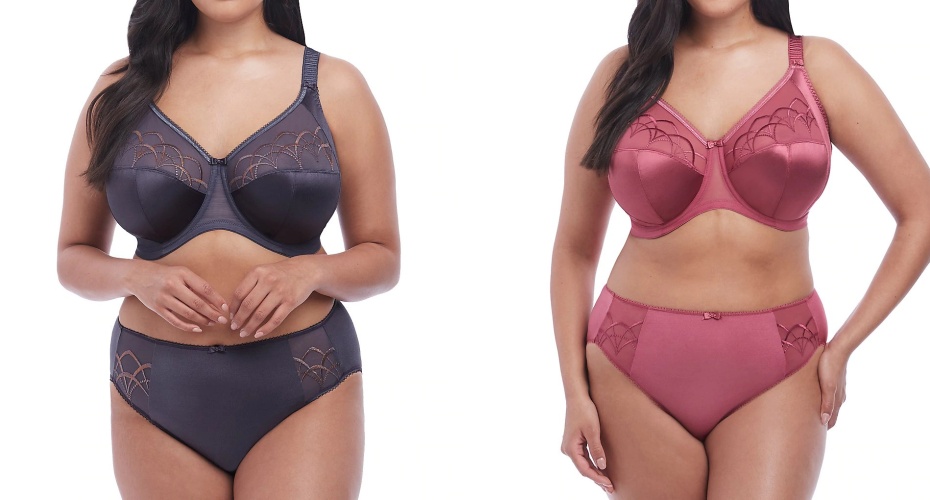 Beautiful Lingerie > Plus Size Bras > Elomi Bras