*FTC Disclosure - If you make a purchase through a link on this site, we receive a small commission at no extra cost to you.*
Elegant Bridal Lingerie Bra - How To Get It Right
Elegant Bridal Lingerie Bra - Everything about your big day should be as perfect as possible, right down to your bridal lingerie. 
Choosing the ideal styles that fit and feel perfect under your wedding dress can be overwhelming, so we're here to help make it as easy and effortless as possible.
Armed with easy essentials and insider secrets, we'll  show you how to find the best bridal bras and lingerie for any gown that you've chosen to wear on your special day.  Here's how.


Elegant Bridal Lingerie Bra Fundamentals

Know your shape - Keep in mind that petites have different needs than plus sizes do, and different shapes and sizes have special requirements when it comes to their bras.
The first step to successfully finding the perfect bridal bra is to understand what your body shape is so you can choose a style that best suits you.
Are you full figured and looking for lift, small chested and looking for oomph, or an average size looking for a sleek silhouette?
Once you know what you're working with, you can look for an elegant bridal bra that has the elements that your shape and wedding dress need.
Lingerie Tip - Be realistic about your figure and what you need from a bra.
Demi Cup Bras - These ultra feminine half bras provide a gentle lift and often feature a lace  or scalloped edge detailing that gives them a whimsical look.


PARFAIT
Keep your wedding dress in mind - Bridal bras tend to be very different from everyday bras because they're designed to fit specific dress styles.
Wedding gowns come in a variety of unique necklines, strap configurations, and back designs, so the right bra will be one that not only works for your shape but also fits invisibly under your dress.
Lingerie Tip - Take a photo of your wedding dress with you when you shop for bras to make sure you find one that fits seamlessly with your gown.
Long Line Bras / Bustiers - These all-in-one elegant brassieres are form fitting with light boning, making them a great option for wedding dresses that that need additional support.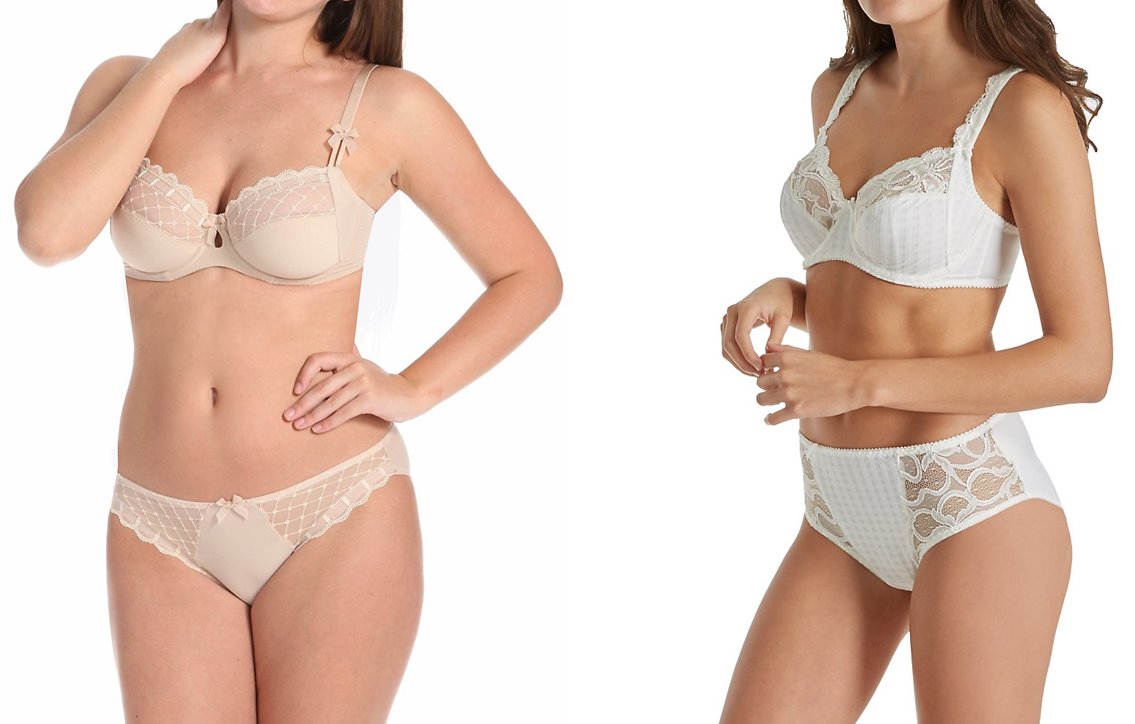 PRIMA DONNA
Ace an elegant bridal lingerie bra fit - Any woman's body looks its best when she's wearing a perfectly fitting bra, no matter her shape or size.
A bra that's too tight means you'll be spilling out, creating unsightly rolls on your back and underarms
One that's too loose creates gaping cups and a bra that won't stay put
When bra shopping, be patient and try on as many bridal bras as you need to find the best one that's just right and fits like a second skin.
You'll know when you find the perfect style - it will feel comfortable, gorgeous, confident, and supported.
Strapless Bras - Perfect for popular strapless wedding dresses that show off your shoulders, these bridal bras are flexible, underwire wonders that are designed to stay firmly in place.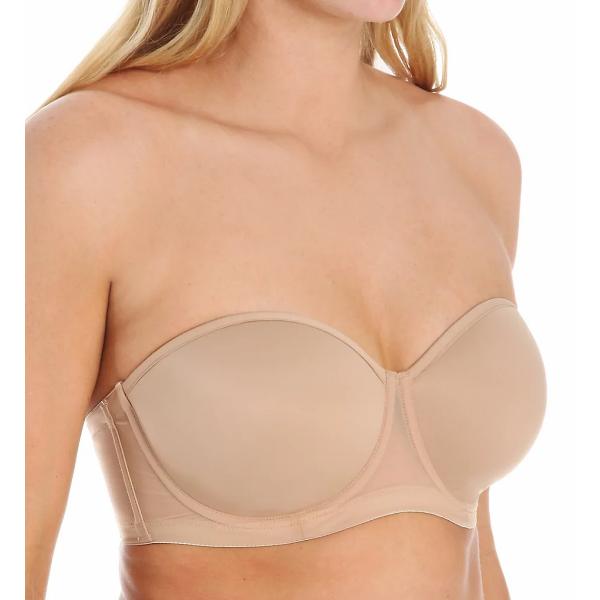 LE MYSTERE
Suit your style -  Look your most beautiful on your big day when you wear a bridal bra or bustier that makes you feel like the best version of yourself.  The key to doing this is tuning into your personal lingerie style.
If you're a girlie girl, then the perfect bridal bra will likely be lacy, ruffled and romantic with lots of feminine detailing

If you favor a more minimalist look you'll love a bra with clean and simple lines and a fuss-free design
Backless Bras - This is one of the best elegant bridal lingerie bra styles to wear under low cut or backless wedding gowns. The secret of this style? The strategically placed adhesive that sits behind the edges to prevent slippage.

Make it special - While fit and function are ultra important elements in choosing the right bridal lingerie, don't forget the fact that this is your wedding day, and you should look and feel as elegant as you've always dreamed:
Select an elegant bridal lingerie bra style with extra special details to give it a luxurious and beautiful feel
Delicate lace trim, sumptuous silk ribbons, appliquéd cups, or delicate beading are all details worthy of a bride on her big day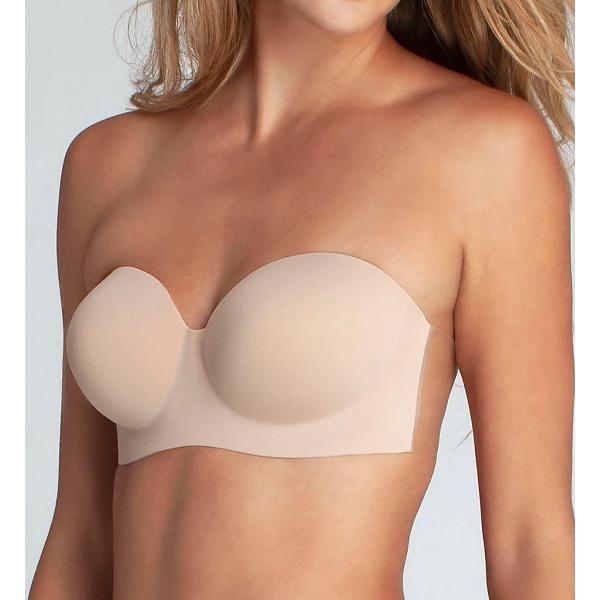 FASHION FORMS