*FTC Disclosure - If you make a purchase through a link on this site, we receive a small commission at no extra cost to you.*
Designer Robes - The Best Brands In The World

Designer Robes – from the cool elegance of La Perla to the sophisticated stylings of Natori, when it comes to wrapping yourself in luxury, these brands offer some of the most crave worthy options.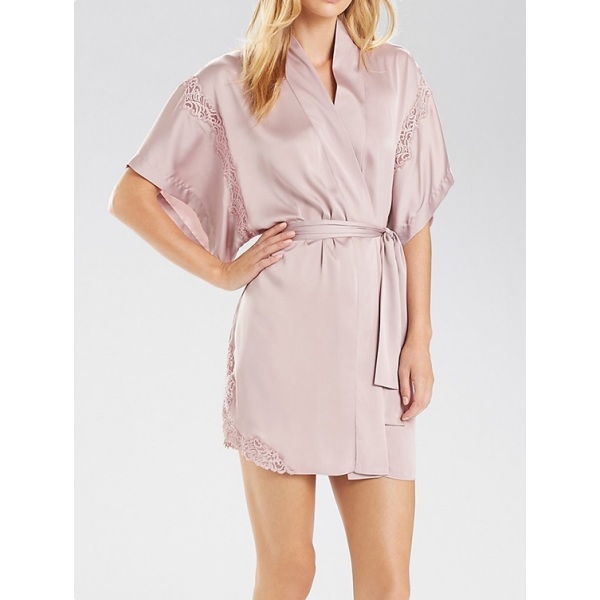 With some of the best designs, beautiful fabrics and amazing attention to detail, luxury robes are a chic addition to virtually everything in your lingerie collection - from your bras and panties to nightgowns and pajamas alike.
Whether your style is classic, hip, or minimalist, designer robes are a great gift idea and the perfect choice for giving and receiving. 
Want to know more? You've come to the right place. Here, we take a closer look at 5 popular brands that offer a little something for everyone.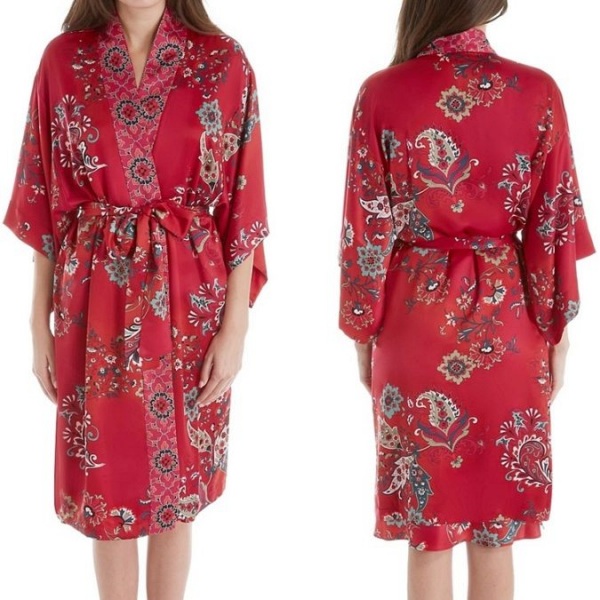 NATORI
Designer Robes - The Favorites
Natori  - Luxury Sleepwear

How to describe Natori? Two words will do - simple elegance.
When it comes to gorgeous designer robes in vibrant colors, Josie Natori is at the top of the luxury sleepwear and intimate apparel game.
Best known for timeless styles in beautiful colors, Natori never fails to delight. 
Specializing in sumptuous silks, cottons, and statement fabrics that are feminine yet fashion forward, Natori offers an amazing range of styles, sizes, and colors that are designed to impress.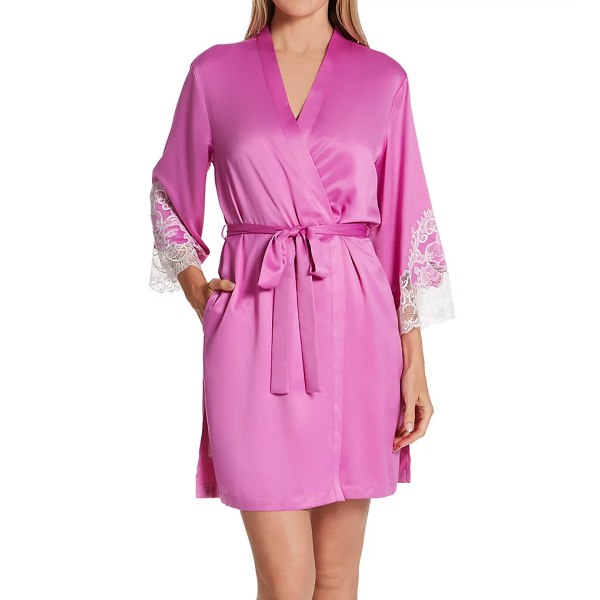 From mid priced short satin robes and gowns in solid colors and delicate mixed prints, to expensive hand painted kimono robes and boldly patterned caftans, Natori sleepwear is a fresh and fabulous option that celebrates a woman's silhouette.
La Perla - Italian Lingerie
As one of the most well-known European intimate apparel companies, it's not surprising that this celebrated Italian lingerie brand is in high demand with luxury sleepwear lovers around the world.
When it comes to higher end designer robes, gowns, and quality sleepwear with international flavor and attention to detail, La Perla is just about as glamorous as you can get. 
Specializing in beautiful silk sleep wear with lace appliqués, silk piping, and stunning embroidery, La Perla offers a range of stunning silk robes in both a relaxed and tailored European fit that's as timeless as it is elegant.

LA PERLA
Miss Elaine Robes - Quiet Elegance

For sleep wear enthusiasts who shy away from the glitz and glamor of high end luxury robes, and prefer traditional classic sleepwear for everyday wear, Miss Elaine is one of the most popular brands. 
Simple, feminine and flattering, Miss Elaine offers a great range of ladies robes in popular wrap and zip front styles with a relaxed and comfortable fit that's perfect for lounging and sleeping. 
We love the wide range of easy to care for lightweight fabrics -
Airy seersucker
Crisp cotton and polyester blends

Luxe microfiber
Cozy micro-fleece
French terry

MISS ELAINE
When it comes to colors, Miss Elaine shies away from the bold and showy hues of other brands, and instead focuses on options that are lighter colored and more subdued. 
Nothing is prettier than their signature shades of soft pink and blue pastels. But, if you're feeling adventurous, on occasion they do offer fun favorites such as leopard print velour robes that make a grrrreat statement.
No matter which style you choose, you'll enjoy the cozy comfort that these beautiful robes offer for everyday wear.
Hanro - Sleep Wear Without Compare

For knowing lingerie aficionados who prefer soft and durable lingerie fabrics, Hanro of Switzerland is the natural choice.
With a reputation for superb sleepwear that is simple yet elegant, Hanro manufactures modern and functional styles and colors with a timeless twist that's always fashionable. 
From ultra soft mercerized cotton and silk to super fine modal and wool, this popular intimate apparel company has developed a devoted clientele that values quality and often spans several generations of the same family.

Popular styles that are perfect for sleep or lounge include comfortable plush fleece robes and cotton robes - sumptuous to the touch, and sensational to wear.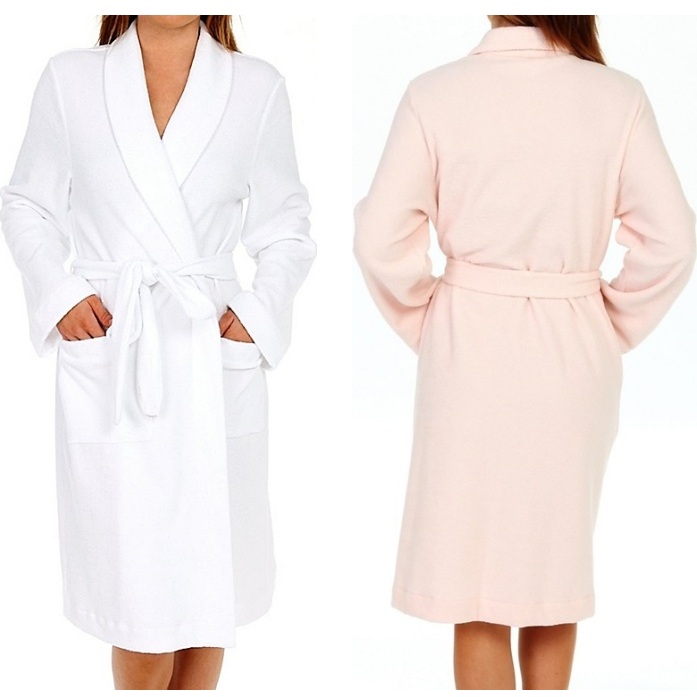 HANRO SLEEPWEAR
Eileen West Sleepwear
When it comes to pretty nighties, pajamas, and ladies robes that celebrate the female silhouette, Eileen West is a no fuss, no muss, runaway favorite. 
Based in San Francisco California, this innovative intimate apparel manufacturer produces a steady stream of fresh and fun sleep wear styles, patterns, and colors throughout the year. 
Eileen West is known for quality fabrics that offer a comfortable and easy fit - soft, lightweight cottons, stretch jerseys, seersucker, modal blends, rayon, etc.  

Full length or short, long sleeved or sleeveless, pretty prints or classic solid hues, simple styles or luxe lace trim with pretty embroidery - you'll have a difficult time choosing just one.
EILEEN WEST