*FTC Disclosure - If you make a purchase through a link on this site, we receive a small commission at no extra cost to you.*
Cotton Nightdress - How To Choose The Very Best One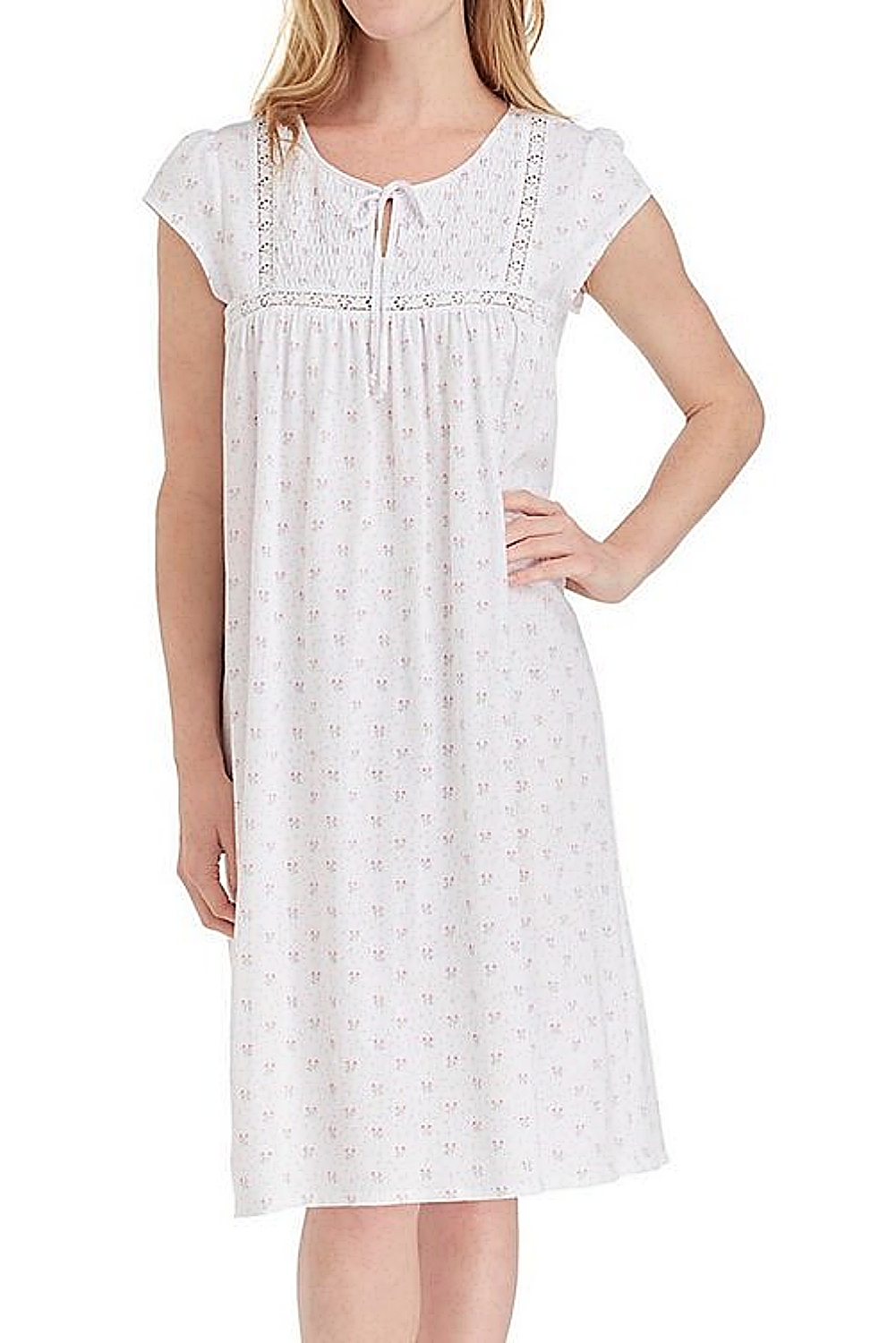 Cotton Nightdress - Just hearing the word "cotton" brings an element of  calm to the pandemonium of everyday life.
Simple and stylish, the question of choosing a new favorite cotton nightgown that you look forward to slipping into at the end of a long day is easier than you think.
Say goodbye to the days of hiding in sack-shaped nightshirts or suffering to look good in an uncomfortable nighty that doesn't tick all the boxes.
In this guide, we share the best shape flattering style tips and tricks for choosing the perfect cotton nightgown.
---
 Cotton Nightdress - Knowing Your Body Type & Shape

Before you can find a nightie for your shape, it helps to be familiar and completely honest about what your body type actually is.
Are you a pear shape?

Athletic?

Tall and lanky?

Full figured?

Curvy?

Petite?

Large busted?

Knowing what your own unique shape is will help with your options when looking for a cotton nightdress that suits you best.
---
Did You Know?
Cotton is a super comfortable natural fiber that offers "breathability" - a great choice for those with sensitive skin.

 It's Easy To Play Up Your Best Features In Sleep Wear

Which parts of your body do you like best? Everyone has areas of their body that they like to show off, so look for nightdresses to highlight those spots.
Try a cotton nightie in a short and sassy length to show off toned legs.

Look for a sleeveless style to accentuate your arms.

Try a scoop neck or sweetheart cut to reveal your collarbones and décolletage, or look for a button front style to let great cleavage peek out.

Whatever your best features are, let your nightgown show them off.
 You Can Hide Problem Areas In A Cotton Nightgowns

Use your cotton nightdress to magically mask your least favorite areas while strategically playing up your best ones.
A soft midsection disappears under an empire waist.

A plus size silhouette becomes defined by a ribbon belt at the waist.
Wide hips are easily camouflaged under a swingy style that flares.

Look for details that distract from the areas you want to cover up.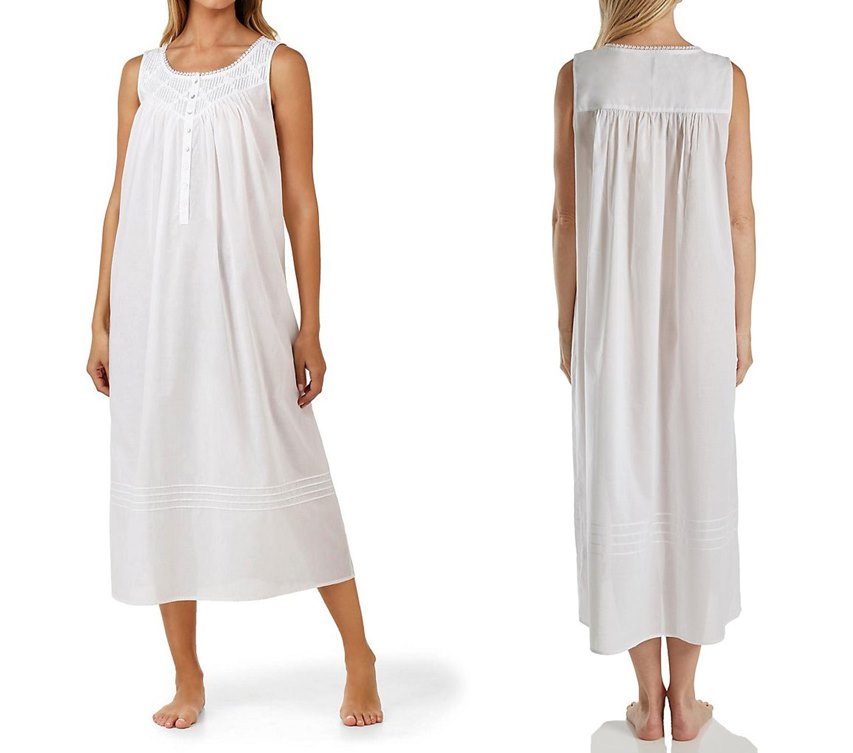 Carmen's Tip
A white-on-white embroidery scheme is elegant and sophisticated, while bolder color combinations excite the eye and provide a refreshing change from the ordinary intimate apparel.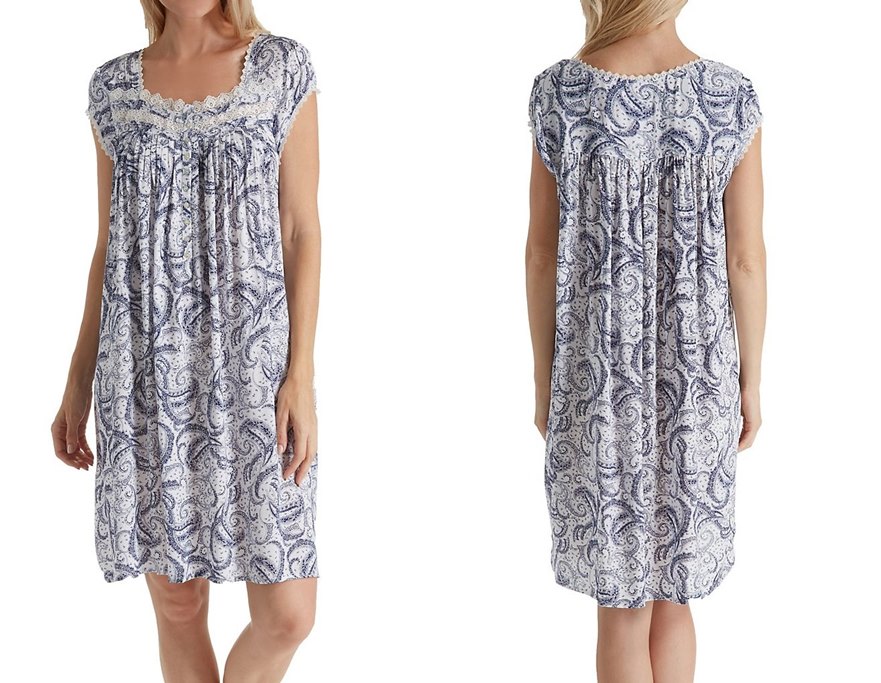 Nighty Tip - Choose Your Colors And Prints Carefully

Printed cotton is great for tricking the eye and keeping it skimming across the body instead of focusing in on flaws. Dark colors will do a better job of slimming and smoothing your figure, while light shades and brights will enhance and show off the areas you want to show off.
 Choose The Right Sleepwear To Flatter Your Shape

Cotton is such a versatile fabric that there's something to suit every figure.
Choose stretch jersey to hug your curves and show off your shape, opt for a crisp cotton for a nightdress that floats over your figure and masks problem areas, or opt for an ultra soft combed cotton for a universally flattering look and extra comfy feel.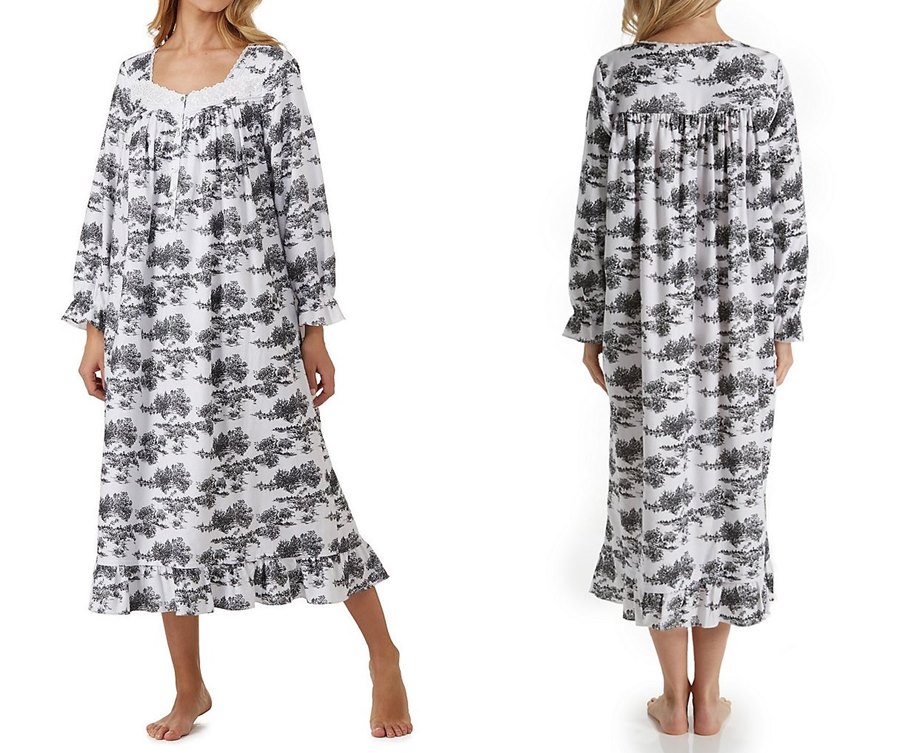 Put Beautiful Lingerie Trims To Work

Decorative trims aren't just for looking pretty. Put them to use for your shape by choosing the right types:
Lots of ruffles, ribbons and bows around the neckline and sleeves will balance out wider hips.

A smocked or ruffled bodice boosts a small bust.

Vertical details will help elongate a petite frame.

And ribbons or details around the waist help define your figure and create hourglass curves, something that makes any woman's body look fantastic.

Shop wisely by choosing cotton nightgowns that are just as fashionable as they are functional, and will make your shape look its very best.