How To Care For Chantelle Bras
FTC Disclosure - If you make a purchase by clicking a link on this page, we receive a small commission. There is no cost to you, and this does not influence our content. 

---
Chantelle Bras like all specialty and French lingerie require extra care to help them maintain their beautiful look and condition.
Laundering your brassieres and fine lingerie isn't like washing your other intimate apparel and clothing, where you just throw everything into the washing machine and forget about it.
When bra shopping, keep in mind that delicates take a bit more time and effort, but are worth it. Here are some recommended care instructions that will help you prolong the life of your lingerie drawer favorites:


Chantelle Bras And Lingerie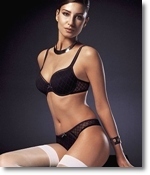 Washing - Avoid washing your brassieres and lingerie in the washing machine.
Ideally, lingerie and intimate apparel should be hand-washed in cold water with a delicate fabric wash.
Choose a soda-based wash detergent that is non-toxic, biodegradable and allergen free. It's also okay to use a mild shampoo or a delicate hand soap.
Do not dry clean or bleach your Chantelle Bras and any of your fine lingerie, as harsh chemicals quickly the destroy the delicate fibers of fine lingerie.


Wash Bag
---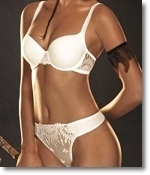 For women who are constantly on the go, there may not be enough time to hand wash your bras and panties.
A great solution to this problem is a bra wash bag. Made of fine weave or mesh fabric, these are meant to protect fine lingerie and intimate apparel.
They offer better protection as they prevent bras and panties from rubbing against other apparel.
The wash bag also prevents brassiere hooks and wires from snagging and tangling.



Drying
---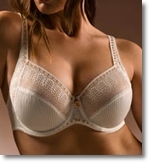 Drying your intimate apparel in a hot dryer can damage it in numerous ways. The heat damages the fabric, underwire and padding of brassieres, and shortens the lifespan of any intimate apparel.
Exposure to heat also affects bra sizes, so it's best to avoid a tumble dryer at all costs.
Here's another great tip - do not wring the water out your Chantelle Bras and delicates as this will cause them to warp.
Instead, hang them out or lay them flat on a towel to dry. Also, make sure to keep them away from direct sunlight.



Bra Dryer
---
Another clever alternative for lingerie aficionados is a bra dryer. What are they?
Bra dryers are specially designed to dry brassieres faster than conventional drying methods. They come in various shapes and sizes and their main advantage is preserving the shape of your favorites.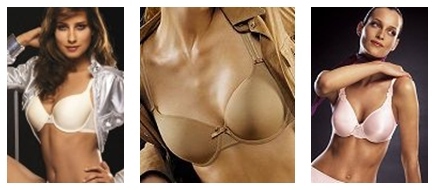 Ironing
---
Avoid ironing your brassieres, panties and lingerie. Heat of any kind, especially the intense heat of an iron will melt and ruin the shape and elasticity of the delicate fibers.


Storage
---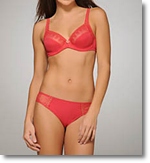 Your Chantelle Bras and lingerie need to be stored properly and in such a way that they are also protected in your lingerie drawer.
Another great option are bra box organizers that keep everything tucked away in an orderly fashion. They also keep your bras and panties neat and clean.
Use bra box organizers that are made of rigid plastic that is sturdy and less prone to breakage. They usually measure 3" x 6" x 12" and will easily fit into your closet or lingerie drawers.


Traveling
---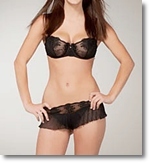 Have you ever found yourself wondering how to pack your bras for a trip?
Usually, women just stuff them into the corners of the suitcase. End result: a crushed and deformed bra that will eventually lose its elasticity.
Thankfully, a bra bag provides a perfect solution to packing your bras in a suitcase. A protective case keeps your brassieres in shape and actually helps them last longer.
Bra bags come in an assortment of designs and colors so you can pack your brassieres and panties in style.
Taking care of your Chantelle Bras and fine lingerie will ensure that it keeps its shape and structure.
By following these few simple care tips, you'll be able to extend the lifespan of favorite lingerie and intimate apparel and enjoy their perfection much longer!