*FTC Disclosure - If you make a purchase through a link on this site, we receive a small commission at no extra cost to you.*
Chantelle Bras - The Best Styles In The Spotlight

Chantelle Bras - When it comes to the fusion of elegant European styling and superior quality, perhaps no one does it better than Chantelle lingerie.
And, while devotees around the world love this popular French brand, we can't resist their savoir faire – beautiful lingerie with a supportive fit that's designed to flatter curvy silhouettes in style.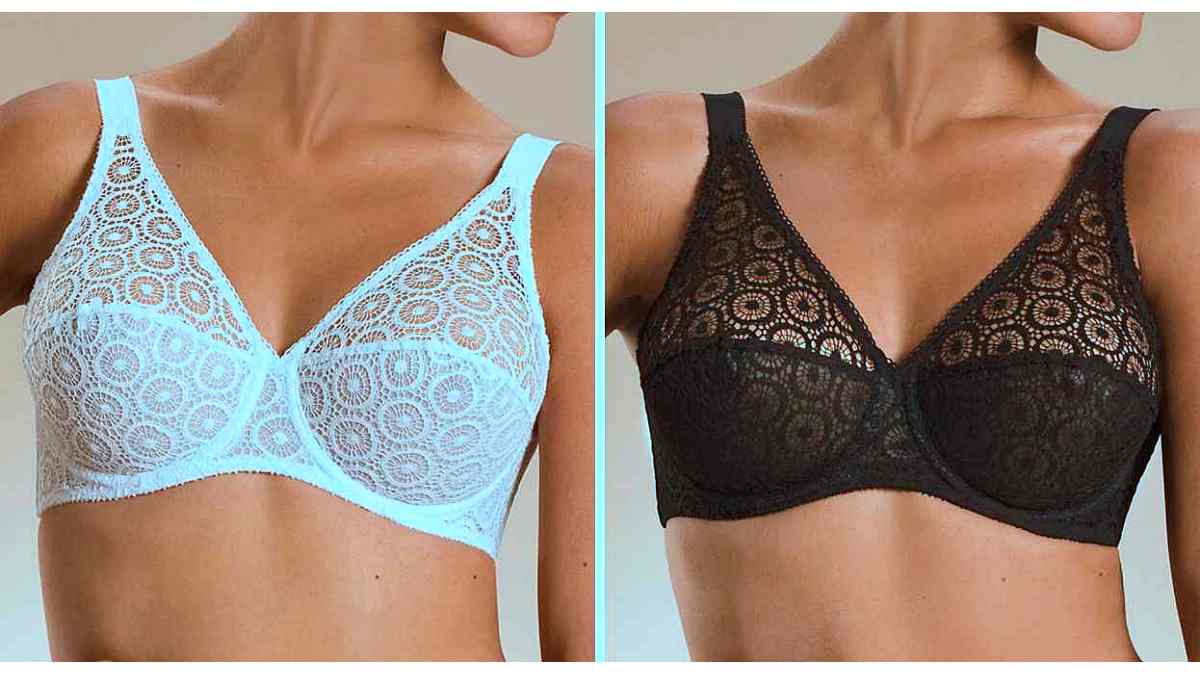 Whether you're treating yourself to your first Chantelle, or you're simply growing your collection, here are the key pieces you need to create that effortless je ne sais quoi look that enthusiasts adore.
Chantelle Bras - Best Selling Styles

The T Shirt Bra

Perfectly fitting t-shirt bras go can be worn with just about everything, and can do wonders for any silhouette.
A great fit will lift the bust and help the waist appear smaller.

Lightly lined cups give you the extra coverage that you crave.

Smooth, seamless cups provide a polished and flawless finish under any clothing.

Once you discover how great this versatile pick makes you look, it's easy to want more than one. Consider stocking your drawer with a black and a skin color, then start adding in bright shades or prints for a little fun.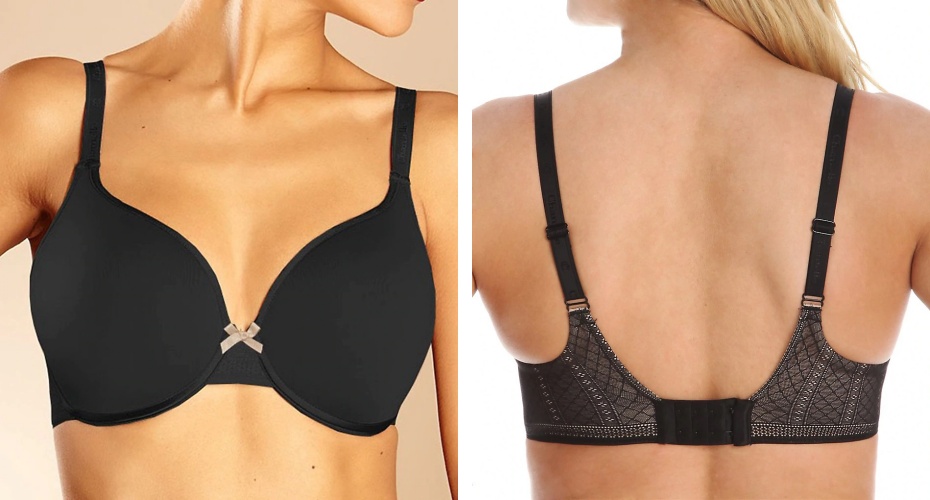 T SHIRT BRAS
Convertible Bras

When it comes to those fabulous outfits you love, never let unsightly lines take away from your clothing, or tell-tale bra straps that make you look like a fashion rookie.
Ultra versatile convertible bras are the all-in-one style genie that works with today's hottest clothing styles with ease.
You can change the straps from halter, to strapless, to crisscross, to one shoulder, to the classic configuration all without buying a new bra.
With a quick adjustment, you'll love the seemingly endless options that Chantelle bras offer, giving you the flexibility to wear virtually everything in your closet again and again.
Did You Know?
Convertible bras are perfect for travel, allowing you to wear multiple looks while saving precious room in your luggage.
CONVERTIBLE BRAS
Full Coverage Bras
On occasion, one needs a little extra coverage, and Chantelle certainly understands this while serving up some of the prettiest full bras we've ever seen.
Unlike the frumpy and matronly styles of the past, today's full coverage bras are beautifully made, stylish and comfortable.

You'll love the way they keep you contained and supported in underwire and wire-free options that are designed for a beautiful silhouette.
Look for full bras in lined or unlined styles with multi-part cups, easy fit side support panels and flat seams in soft stretchy fabrics for a smooth and silky look.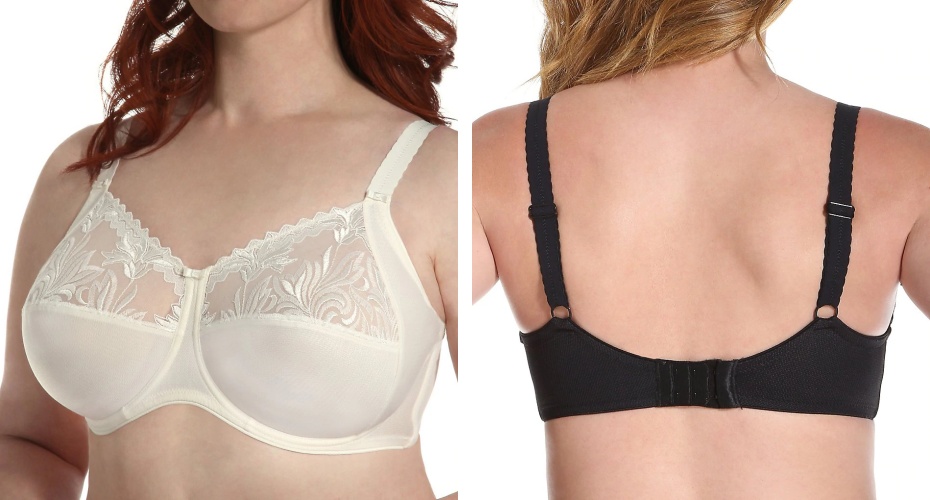 UNDERWIRE BRAS
Demi Cup Bras
With a touch of panache that says you love beautiful lingerie, anytime is the perfect time for sensational demi cup bras.  They are the perfect way to show off a curvy shape without sacrificing comfort, fit, or support.
Offering less coverage than classic full cup styles, demi bras are designed to show off the top half (the word demi means half in French) of the breasts and are very flattering for low cut and square necklines.

Chantelle lingerie hits just the right balance with these beautiful bras - fabulously sensual yet they provide enough coverage that you won't feel like you're spilling over or wearing anything too risqué.
DEMI BRAS
Plunge Bras
When it comes to style, French lingerie is in a league of it's own. We've discovered many of our favorite beautiful lingerie styles from Chantelle over the years; of course nothing says quiet elegance and modern flare like sensational plunge bras.
As sexy as they are sophisticated, these stunning styles are designed to do all the work and make you look fantastic.
With multi-part underwire cups that are uniquely angled for a sensational cleavage, these popular styles are ideal for low-cut and V necklines.
Love of Lingerie Tip
Your Chantelle bras should be stored properly and in such a way that they are also protected in your lingerie drawer.
Another great option are bra box organizers that keep everything tucked away in an orderly fashion. They keep your bras and panties neat and tidy, and easy to find in your drawer.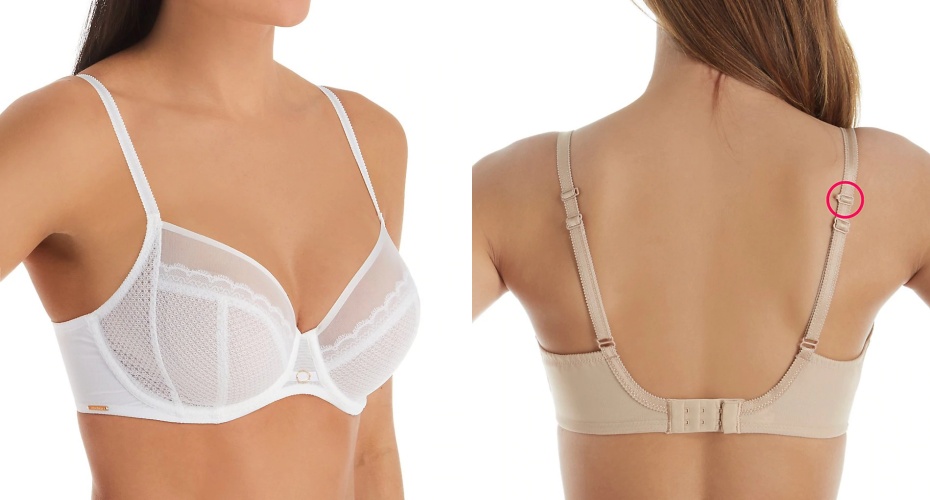 PLUNGE BRAS