Underwire And Wirefree Styles
*FTC Disclosure - If you make a purchase through a link on this site, we receive a small commission at no extra cost to you.*
The Best Chantelle Bras To Have In Your Lingerie Drawer

The best Chantelle bras to have in your intimate apparel drawer?  It's a question that comes up often when it comes to one of the most beautiful lingerie brands best known for luxe designs.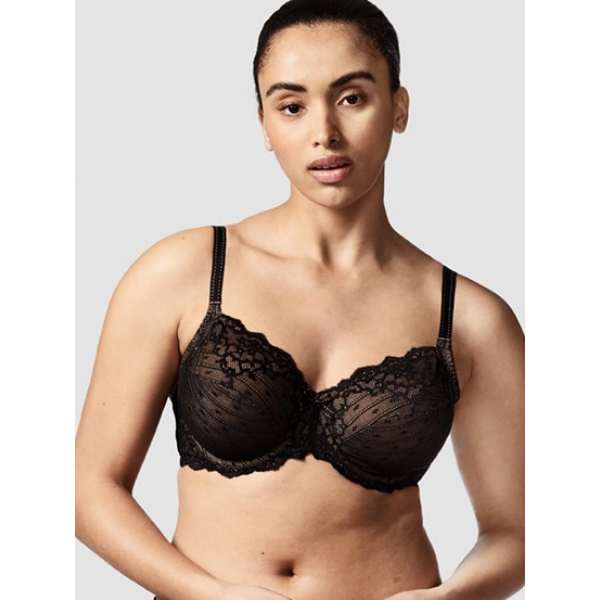 And while Chantelle is recognized for its signature French design that exudes effortless chic, they do have some of the best bras that offer that magical combination of quality and a wonderfully comfortable fit.
Below, we take a closer look at some of their most popular underwire and wirefree styles that are definitely worth considering for your lingerie drawer.
Chantelle Bras To Take You From Day To Night

T Shirt Bras

For tighter-fitting clothes, favorite t shirts, sheer tops, sweaters and just about everything in your closet, a seamless bra with smooth seam free cups is without a doubt one of the best styles for a sleek look and fit.
And, Chantelle? They have a fantastic variety of seamless T shirt bras in both underwire and wirefree styles that fit the bill for almost every occasion.
The secret to their success with this bra style? Comfortable stretch nylon and spandex blend contoured cups, designed for an easy fit, which makes them a great choice for your everyday and formal wear needs.

What about colors? If you want more than just the everyday basics, Chantelle does not disappoint, offering subtle prints and patterns and muted shades to please newbies and divas alike.
Color Tip

Not sure which color to choose? For more day to day flexibility with all of your clothing, opt for the neutrals - shades of toffee, pink or skin tone for an almost invisible look under everything.
If you've never worn one before, you may wonder - do T shirt bras work for every silhouette? In a word, yes, they are in fact one of the best bra styles that offer an effortlessly polished on virtually everyone.
A favorite of well-dressed lingerie lovers, the t shirt bra comes in a variety of styles, including -
classic

plunge
demi
full coverage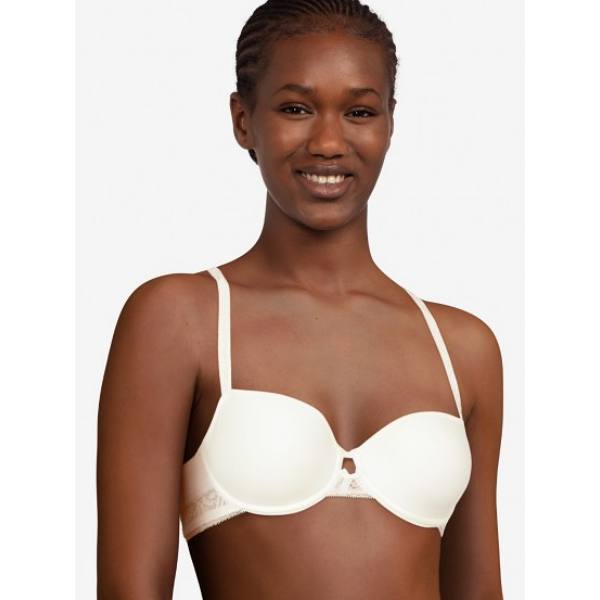 You may be wondering what about sizes and do they have yours? This is where Chantelle really shines, and it's one of their advantages as a much loved lingerie brand.
They offer a comprehensive range of sizes in T shirt bras, from A through I cup, depending on the particular style that you choose.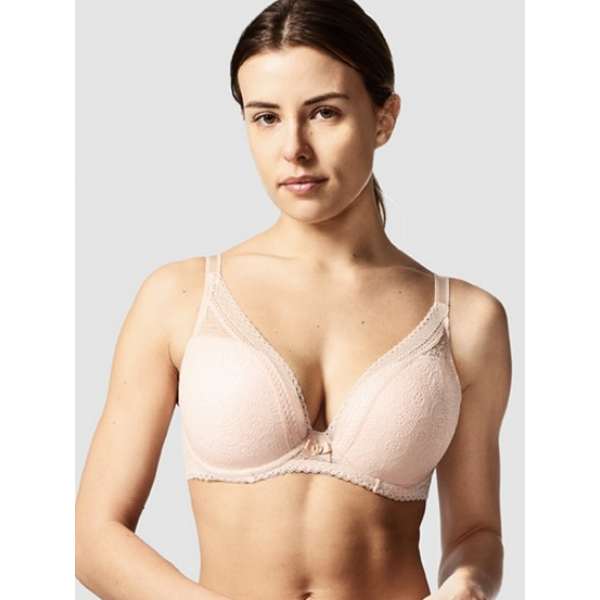 Underwire Bras
For all of your closet favorites and more that require a style with good coverage, support and an easy comfortable fit, Chantelle lingerie has an underwire bra that's designed to impress.
Their underwire bras come in a wide variety of styles that address just about every need, including -

plunge bras
t shirt bras
foam bras
seamless bras


convertible bras
spacer bras
full bras
minimizer bras


demi bras
sports bras
strapless bras
balconette bras

... and, well, you get the idea. If there's an underwire style that you want, the chances are very high that they have the bra style that you're looking for.
Once you've chosen the type of bra that you want, you may be curious about the best sellers in that particular style and why they're so popular. We were too, so we took a quick look into two underwire favorites -
Medium coverage with lightly padded seamless cups and a comfortable U shaped back. Available in A through G cups.
Reviews - Customers loved the quality and fit
Full coverage with stretchy cups and adjustable straps designed to minimize larger busts. Available in C through I cups.
Reviews - Customers loved the comfortable fit

Wirefree Bras
Not a fan of underwire bras?  Looking for the perfect bra that gives you the coverage you want AND a comfortable fit, and feels like it was made for you?
We understand that underwires aren't for everyone.  And, Chantelle does too. As of the fall of 2022, they have just under 100 wirefree styles to choose from!

From everyday V neck and lightly padded bras (for a smooth polished look) to stylish bralettes and bandeaus, there's an impressive selection of wireless bras to keep you comfortable for every occasion.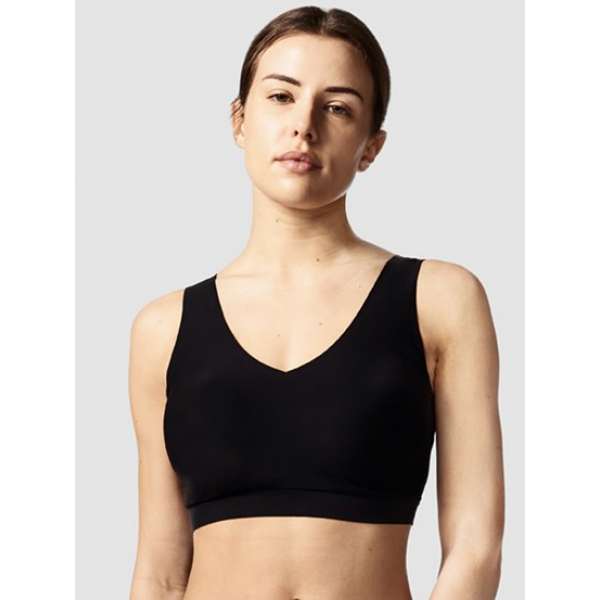 If you're not sure where to start in their wirefree styles (there are a lot of bras!), no worries. We've done the work, and the two wirefree styles that follow are among their most popular - perfect for everyday wear.
Like its underwire cousin, this wirefree bra offers great coverage and support for fuller bustlines. Available in C through G cup sizes.

A wirefree favorite with easy stretch and good support in a lightweight wicking fabric. Available in sizes XS through 2XL.

A Few Last Thoughts
With such a tempting selection of Chantelle bras to choose from, it's nice to know that you'll never be at a loss for the best beautiful lingerie and intimate apparel options that you want.
Keep in mind though that French lingerie is never economically priced, i.e. cheap.
Be prepared for higher prices, but remember that you are investing in quality and most importantly, you are investing in yourself. And, you are worth it!