*FTC Disclosure - If you make a purchase through a link on this site, we receive a small commission at no extra cost to you.*
The Best Bridal Undergarments To Hide Your Flaws

The Best Bridal Undergarments To Hide Flaws - It's no secret - every bride wants to look amazing as she walks up the aisle on her big day, and it all begins with the right undergarments working invisibly under her wedding dress.
What are the best bridal undergarments to smooth flaws, tame wobbly bits and master an unruly bustline? 
The lingerie miracle - known to usher nervous brides from a state of panic to complete calm - shapewear.
Whether you'd like to slim your midsection, trim your thighs, or boost your bust, the world of beautiful lingerie offers endless options for guiding you into smooth and sleek shape for your wedding day.
Here, we share how to banish body woes and embrace your most beautiful self for a smooth and flawless silhouette.
The Best Bridal Undergarments To Hide The Issues

---
Shapewear Slip
Create a flawless figure from the bust all the way down to the thighs when you choose a body shaping slip under your dress.
This is a great option for mermaid style gowns and styles that are fitted all the way down to the knees.
Your entire silhouette will be supported and hugged in, preventing any wiggle underneath your dress.
Keep your figure firmly in place and looking fit with a body sculpting slip that secures your curves from top to bottom.
---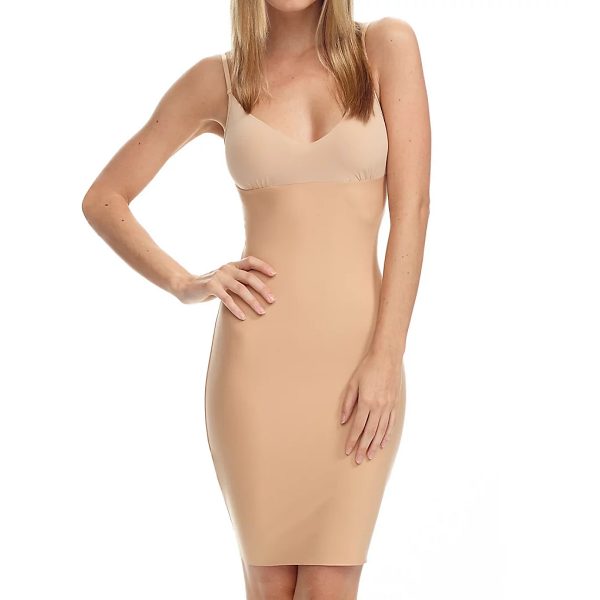 Did You Know?
Just a few moments of planning can have a huge impact on the way the bride looks and feels on her wedding day.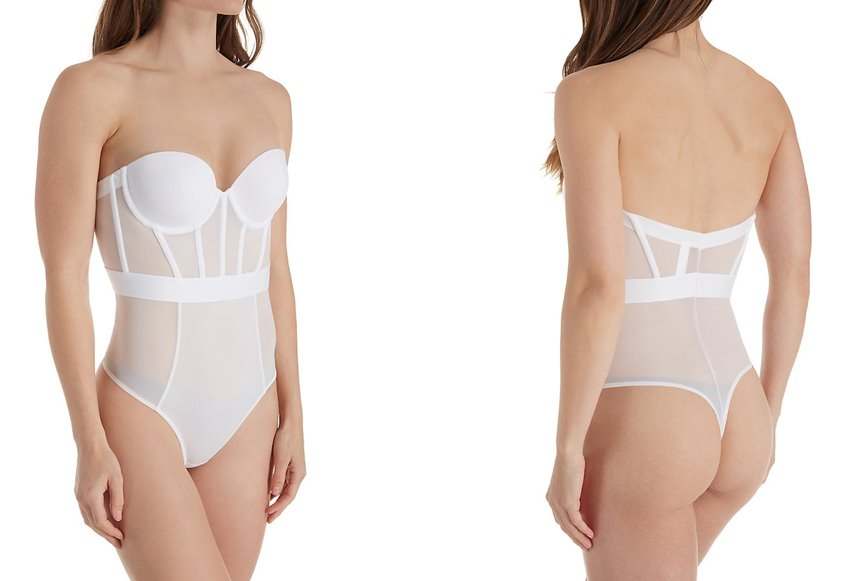 Built In Corset
Take advantage of a corset style dress and bridal undergarments to whittle your waist and eliminate the need for an extra undergarment beneath your dress.
A corset will give you the definition you need to create an hourglass figure and will give the illusion of a tiny waist when you pair this style with a full skirted princess style gown.
A corset hugs your back and torso all around so you can avoid bumps and bulges from every angle and put all of the focus on looking lovely.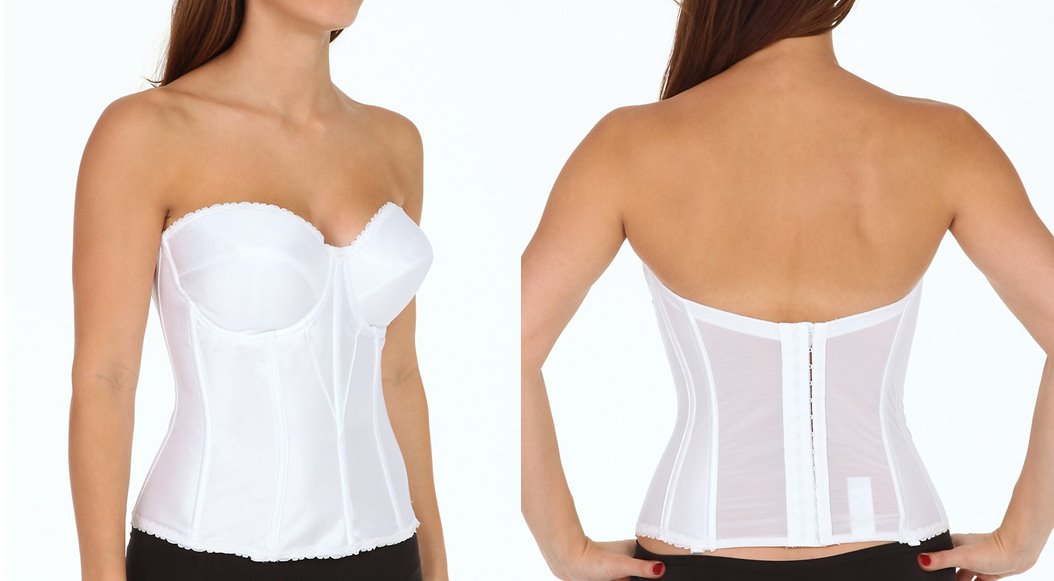 Bust Building Padded Bras
Bra cups with gaps are something that small chested brides will want to avoid; otherwise you'll look like you're drowning in your dress.
If you're not naturally blessed with the bust to fill out your gown, one of the best bridal undergarments to consider is a bra with enough padding to give you the boost you need.
Look for bras with the majority of the padding at the bottom of the cups, like a demi or balconette style that won't interfere with the neckline of your dress.
If your dress has a plunging or sheer neckline, ask your seamstress to sew padded cups right into your dress to add oomph to a small bust without worrying about an exposed bra.
DOMINIQUE

Carmen's Tip
The cut, fit, and fabric of the wedding gown all play an important role in deciding which bridal bra, bustier, corset, and bridal undergarments to wear.
Stockings To  Smooth Legs
We adore the soft, romantic look of a silky bias cut or sheer gown that shows off beautiful legs, a la Carolyn Bessette Kennedy, but many brides tend to steer clear of this style, thinking they don't have the perfect shape (or legs) to pull it off.
The trick to a flawless figure with these types of dresses lies in a great pair of control stockings that smooth legs from the waist all the way down - akin to invisible shapewear for legs.
Sandals and open toe shoes are not a problem as footless stockings offer a smooth and seamless silhouette without sacrificing shapewear control.
Bustiers To Boost The Bust
Don't rely on a simple bridal bra alone to give a larger bust the lift it needs - a bustier is one of the easiest bridal undergarments to come to the rescue when extra support is needed.
One of the most underated styles, bustiers are a great choice for D+ sizes.  Support starts well below the bust, hugging in your waist and torso to help boost a larger or sagging bustline from the bottom up.
Longline bras are another popular style that provide fantastic support and are also very versatile.  Similar to bustiers they lift and smooth with additional structured support at the midsection, and can be worn again after your wedding.
Whether you choose a beautiful bustier or a longline bra, both styles are a great choice. They -

boost the bust
define the waist
create a beautiful hourglass shape