*FTC Disclosure - If you make a purchase through a link on this site, we receive a small commission at no extra cost to you.*
Bridal Nightgowns - How To Get It Right

Bridal Nightgowns - Though it's one of the happiest times of your life - you're marrying your love - when planning a wedding it's also one of the busiest times.
With a to-do list that may often seem like it's never ending - wedding dress, hair, make-up, flowers and jewelry, etc., the experience of it all can feel overwhelming.

When it comes to the next item on your list - what you're going to wear on your wedding night and honeymoon - and you're pressed for time, it may be tempting to skip a step and rush straight to the checkout with the bridal lingerie that you've chosen without taking the time to try it on.
Our advice? Don't rush. It's always better to find a few extra moments to slip into the fitting room before buying, especially when it comes to something as personal as a bridal nightgown. 
Want to know why? Glad you asked. In this article we take a closer look at several reasons why it's so important to try before you buy and avoid disappointment.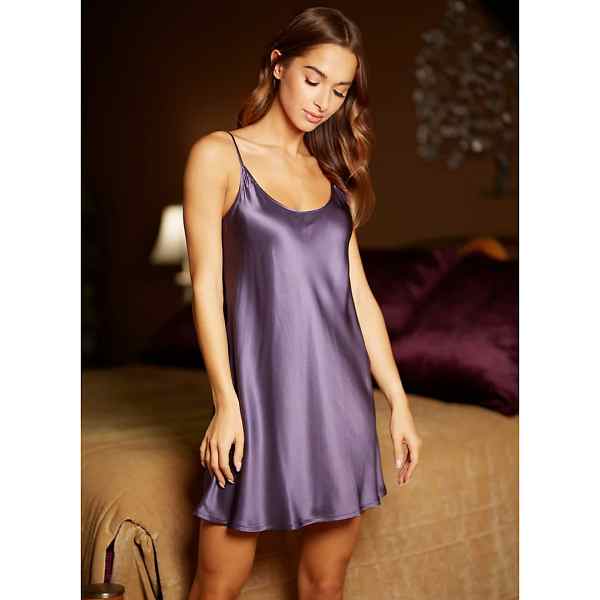 LA PERLA
Bridal Nightgowns - The Fundamentals
---
The No Return Policy
Most lingerie shops have a strict policy when it comes to returning and exchanging any intimate apparel. It's not uncommon for bras, panties, and sleepwear to be non-refundable.
In some cases a store credit or exchange may be allowed, but getting your money back usually isn't an option.
The only way to prevent getting stuck with an item that doesn't work is to make sure to try it on before you buy.
Even if it's a quick try-on, you'll feel better and avoid buyer's remorse down the line.

---
Shopping For Bridal Lingerie That Fits

Taking the extra time to try a bridal nightgown on before you buy is the best way to ensure that you're wearing something that -
you love
feels totally comfortable
fits and flatters your silhouette
An ill-fitting nightie that you didn't try beforehand may end up making you feel awkward and uncomfortable when you slip it on for your sweetie.
And, let's face it no one wants to feel that way during those first precious moments with their new spouse. 
A beautiful nightgown that's meant to be will give you the confidence to look your very best and let you focus on the mood and romance instead of on your lingerie.
SHIRLEY OF HOLLYWOOD
Beautiful Nightgown Tip
Opt for intimate apparel that fits your personality and fabrics that flatter your shape. Are you a sexy coquette or a cool sophisticate?
Romantic Sleepwear That Gives You A Stunning Look
Trying on bridal nightwear before you buy it lets you find the perfect one for a gorgeous romantic look that will dazzle your new spouse.
Sometimes you'll need to go up or down a size to find the best fit. Or, you may discover the wedding nightgown that you thought would be the one isn't quite as nice or as comfortable as you thought once you're wearing it.
Tip - When it comes to lingerie and sleep wear of any kind, mirrors are your friend! 
A three way fitting room mirror will give you a complete view from all angles, and the privacy to really take a good look at and try the styles you've chosen.
So, if for example you're trying on several beautiful long nightgowns, you'll be able to identify the nuances and pros and cons of the best style and fit, and find the perfect one for you.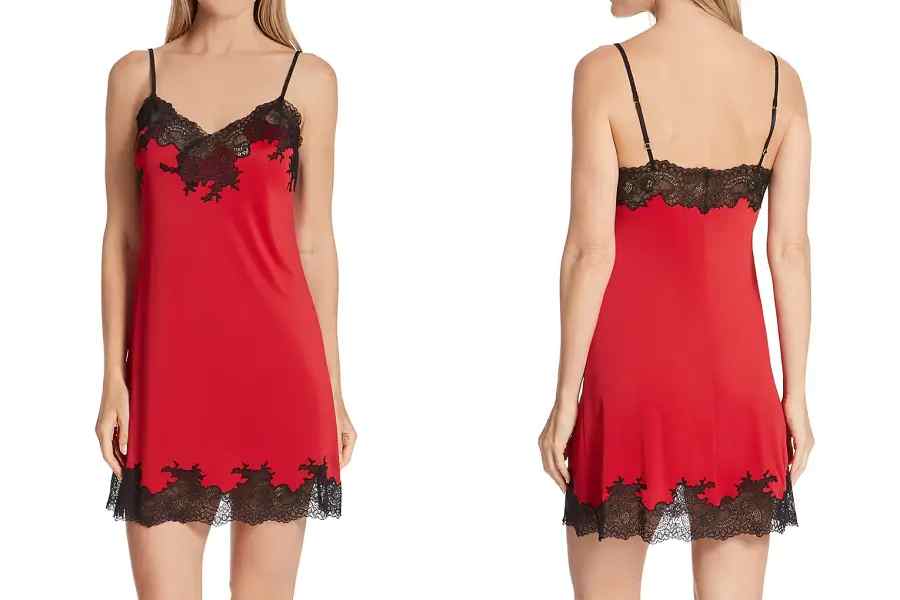 NATORI
A sexy coquette will be drawn to beautiful lingerie in lace and fine mesh like a see through gown or chemise nightgown with side slits.
The cool sophisticate loves elegant form fitting styles like a romantic nightgown in silk or a sleek A line silk chemise nightgown with just a hint of lace.
You'll Want To Wear Your Nightgown Again
Why invest in a nightgown that ends up being something that you're not crazy about, only to have it end up at the bottom of your lingerie drawer once the honeymoon is over?
It's a much more economical and enjoyable option to take the time to score the perfectly fitting and flattering bridal nightgown that makes you feel beautiful, and has you counting down until you wear it again.
Re-create the romance of your wedding again and again when you buy a bridal nightgown that you've tried on and are sure that you love.
Did You Know?
Soft creams and whites are traditional bride and honeymoon lingerie colors. Classic creamy or white bridal lingerie traditionally symbolizes purity, simplicity, and innocence.
SHIRLEY OF HOLLYWOOD
---
Intimate Apparel - What Looks Good May Not Feel Great
Here's the thing about buying lingerie and nightwear before trying it on. Don't do it. Even if it's the most gorgeous chemise or nighty you've ever seen, there's no way to know whether or not it will feel comfortable - until you slip it on. Keep in mind -

Will it be itchy against your skin?
Does the underwire will dig in?
Will the beading or fabric chafe?
Is it the right size? The right length?

Ultimately, it's not a good idea to rely only on how a bridal nightgown looks on the hanger. Looks can be deceiving.
Tip - Make sure you look and feel your most glamorous and special, and give it a try before bringing it home to avoid any surprises or disappointment on your honeymoon.
---
Did You Know?
Avoid coarse fabrics and styles that pull, pinch, scratch or aren't comfortable. Look for intimate apparel fabrics and trims that are smooth to the touch. Silk, satin and sheer nightgowns are soft on the skin and inspiring for those romantic moments.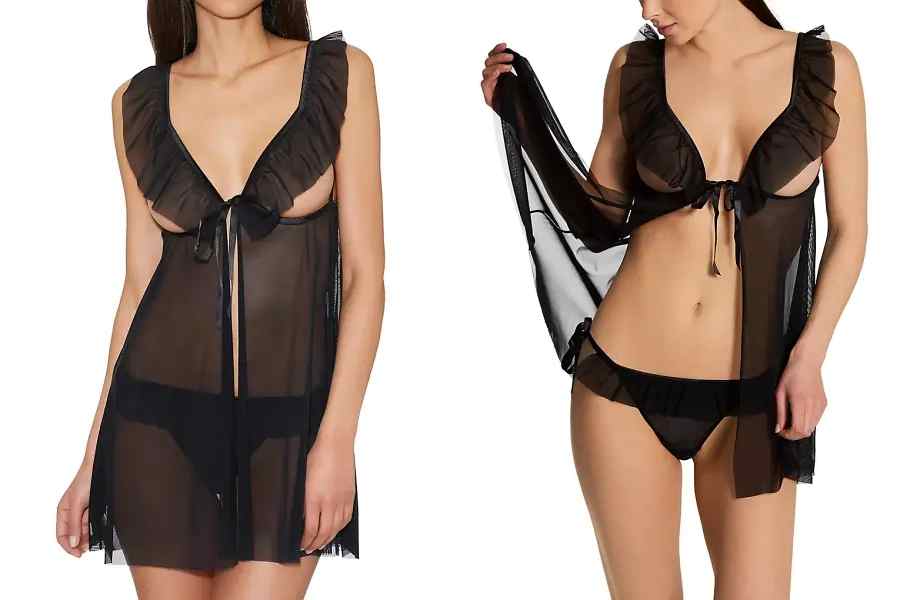 AUBADE