*FTC Disclosure - If you make a purchase through a link on this site, we receive a small commission at no extra cost to you.*
Bridal Lingerie - Popular Myths That Just Aren't True

Bridal Lingerie - We get it - planning a wedding can be nerve-wracking. In an effort to plan the perfect day, it's easy for brides to get caught up in pleasing everyone else and forgetting about what they want for themselves.
One of the best ways to curb stress? Trying to fit into a mold that simply isn't you, or doesn't fit your style.
These 5 common myths put unnecessary pressure on brides to look to feel a certain way, but we're here to shake up the expectations and show you how to find the perfect bridal lingerie for your wedding day (and beyond)!

Bridal Lingerie Myths

Bride Lingerie needs to be ultra expensive. 
While your wedding underwear should be something special, it doesn't need to cost a fortune. You can look and feel gorgeous and glamorous without breaking the bank.
Don't buy into the hype and feel pressured to shop for bridal lingerie at exclusive boutiques or high-end shops. You can find styles that are just as nice if not nicer at department stores and chain retailers.
Shop the sale racks and browse outside over-priced bridal sections to score stunning pieces that don't blow your budget.
Bridal Corset
While the name might sound ancient, today's bridal corsets are sleek and modern.
This one piece body cincher pushes the mid-section in and up, and really enhances your cleavage while giving you a beautiful hour glass shape.
Bonus - it's a great choice for strapless wedding dresses that can be worn with other closet favorites long after your wedding day.
CARNIVAL
Bridal bras and panties need to be white and frilly. 
Bridal lingerie was traditionally white and feminine to symbolize a woman's purity and virginity, but let's face it – those outdated ideals simply don't apply to the modern bride.
Today's woman is blessed with the wonderful ability to choose whatever she likes. If you happen to love the white, ruffled look then by all means, go for it.
If you're more of a minimalist, or someone who loves bold colors, or you prefer a more luxurious look, don't overthink it.
Choose your bridal bras and intimate apparel based on whatever style makes you feel your best, without getting hung up on how you think you should look.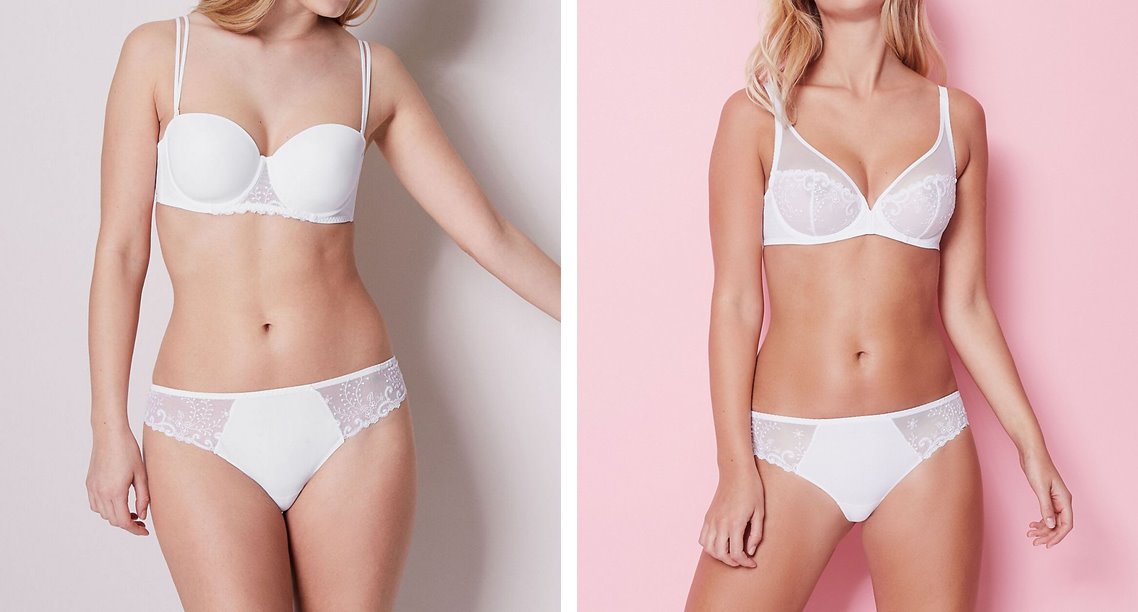 Strapless Bras
A perfect pick for so many of today's popular strapless wedding dress styles. Don't be fooled into thinking strapless comes in only one standard style.
These bras are available in a wonderful variety of underwire, wireless and padded bras, and even a bandeau style for women who require less support.
You need to buy an entirely new set of wedding lingerie. 
So you're getting married, congratulations!  On the flip side, you're discovering how expensive weddings can be, especially when it comes to bridal lingerie.
Between the undergarments for your dress (do you plan more than one reception dress?), the wedding night, and the honeymoon, brides often feel pressured that they need to buy a whole new set of lingerie for every moment.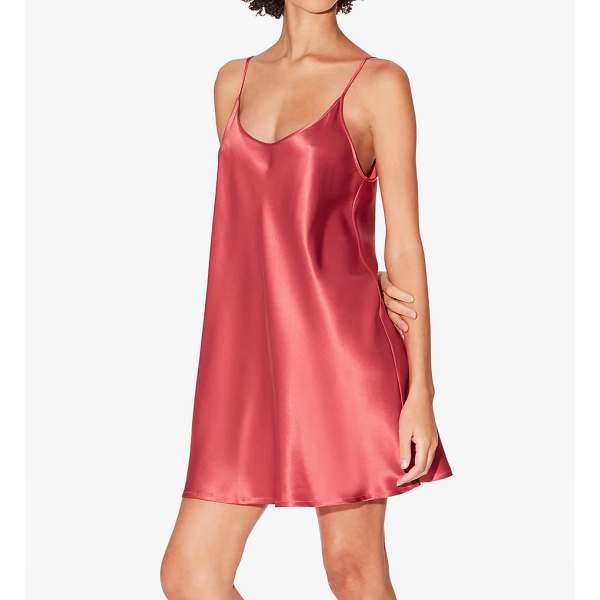 LA PERLA
The cost and precious time needed to shop for a brand new set of intimates can be overwhelming, and simply isn't necessary.
With a little strategizing and patience, it can be much easier (and less expensive) to incorporate beautiful lingerie that you already have into your wedding. Here are a few suggestions to get you started - 

Have a strapless bra or a stretch lace thong in your lingerie drawer that will be perfect under your gown? Then, slip it on without worrying about buying something brand new
If you already own a gorgeous negligee, or lace chemise, bring it along on your honeymoon, or re-wear your wedding night lingerie on your romantic getaway
Be creative! And remember that bridal lingerie should make you feel beautiful and special.
If you've already got the perfect pieces in your collection, don't hesitate to use them. Consider yourself lucky and enjoy the savings and ease of one less thing to buy.
Push up Bras
They're an excellent choice when you want a little curve enhancement.  Pushup bras often use foam, gel or water inserts (also called "cookies") that can be adjusted depending on the amount of lift you want.
You need to have the perfect body. 
Weddings are stressful enough without a bride worrying about trying to transform herself into a supermodel look.
The secret to successful bridal lingerie? Focusing on styles that make you feel amazing and are comfortable to wear, and those that fit and flatter your shape.
Keep in mind that your hubby-to-be is marrying you because he loves you for being you. Be proud and should show off your shape in beautiful lingerie that celebrates the silhouette that you have.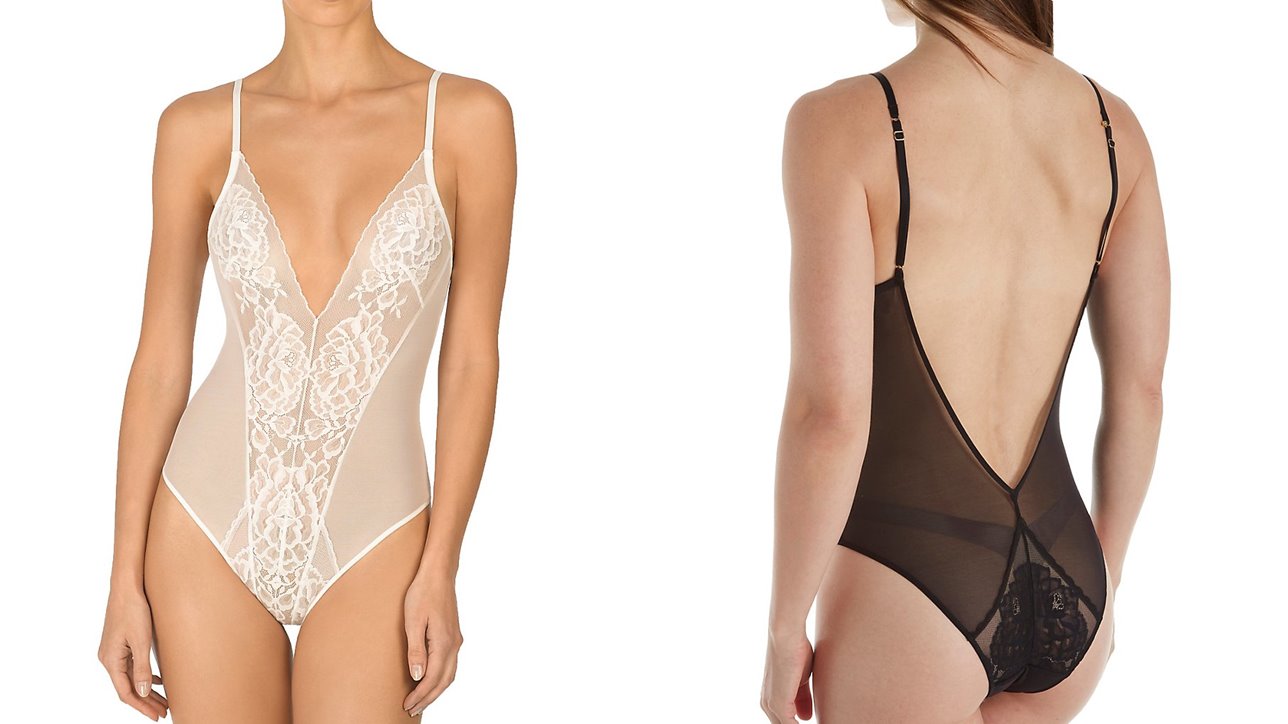 Backless Bras
Work well with dresses that do not drop too low in front, but dip dramatically in back...when you want the back to be free of straps.
Beautiful lingerie is all for your honey. 
Of course every bride wants to wear intimate apparel that will blow your honey's mind, but this doesn't have to mean forgetting about those special things that you love.
Give thought to your favorites when choosing your bride lingerie and opt for styles that make you feel beautiful and confident.
It's guaranteed that he'll be head over heels with whatever you wear, especially if you exude the alluring attitude of a woman who loves the lingerie that she's wearing.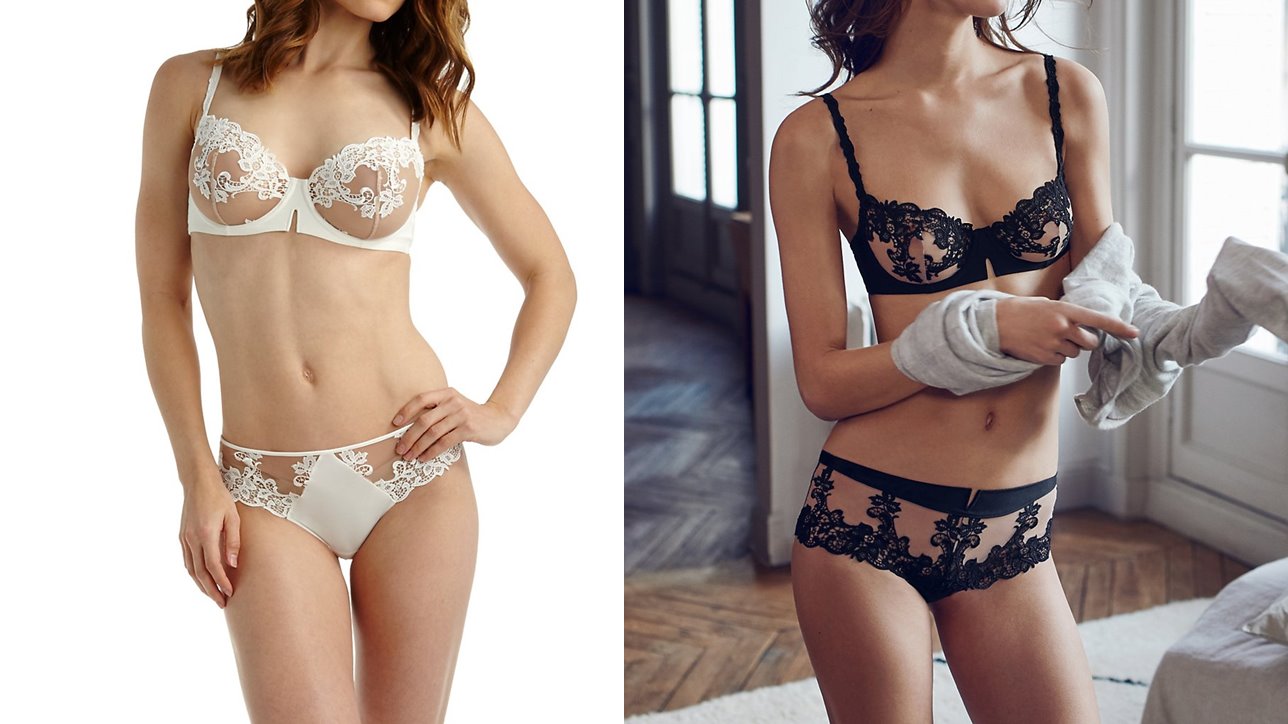 SIMONE PERELE