*FTC Disclosure - If you make a purchase through a link on this site, we receive a small commission at no extra cost to you.*
Bra Extenders - The Best Way To Fix Your Bras
Bra Extenders - It has happened to all of us at one point or another. Your favorite bra is feeling a little too tight these days, or you've found the bra of your dreams but the bra band is too tight. Or, perhaps you would just like more sizing options than the standard bra provides.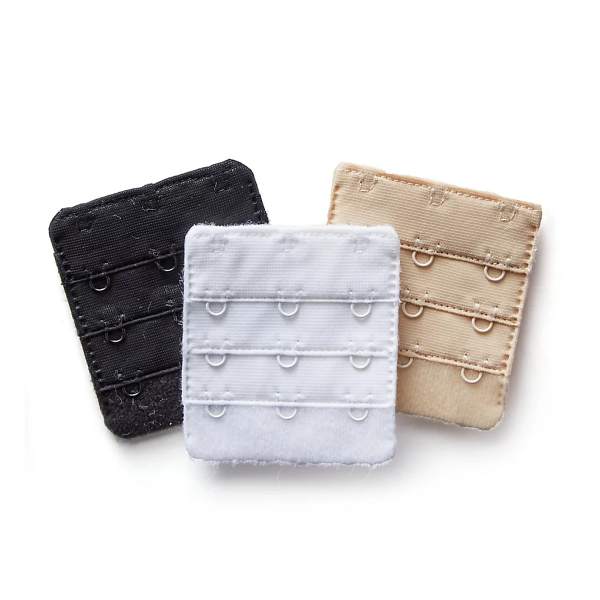 Whatever the case, many of us have found ourselves in need of an extender at one time or another.
Whether you want to get extra mileage out of a beautiful bra that you already own, or you want to turn a new purchase into a perfect fit, a bra extender is one of the great must-have miracle accessories for any bra collection. Below, what you need to know.
 Bra Extenders - The Fundamentals

Choose The Best Width

Since bra bands come in various widths, it only makes sense that back extenders are available in a dizzying array of corresponding bra sizes.
An average bra has 2 hooks on the bra band, but extenders are also available in 3 or 4 hook widths, as well as narrow 1-hook sizes, to work with whatever style of bra you have.
Did You Know?
Extenders are ideal for a variety of reasons - if you've gained weight, had breast surgery, or just need some extra "feel more comfortable" room around the bra band.
And, of course they're great as a temporary add on to your maternity bras, as you grow and your regular brassieres become too snug.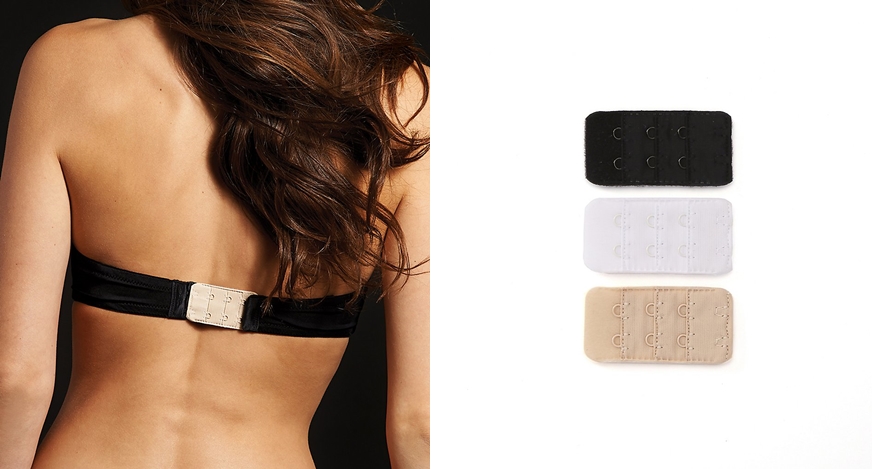 Embrace The Benefit Of A Comfy Bra Band

An extender is a clever little invention that's perfect for fluctuating sizes caused by anything from hormonal shifts to just needing a little extra room.
And of course since our bodies are constantly changing and bra sizes never remain the same for life, a bra extender is a great way to keep your favorite lingerie in regular rotation, even if your size changes. 
Lingerie Tip

One to two hook width extenders fit narrow to regular fitting bras, and three to four hook extenders are ideal for full bras, minimizer bras and styles with a wider band.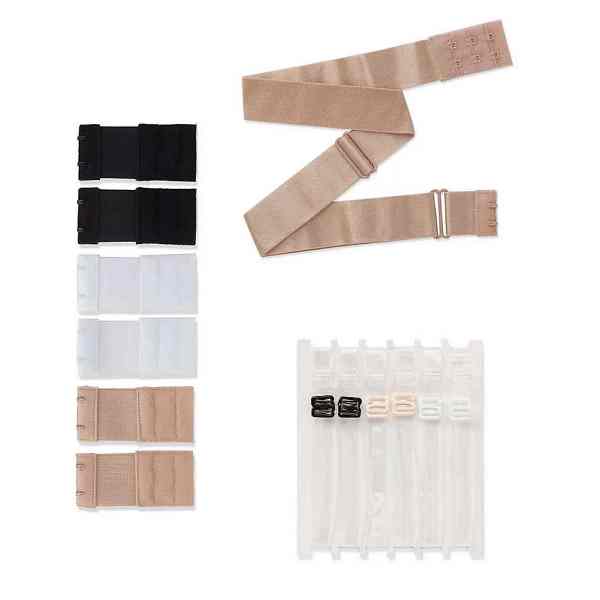 Consider A Bra Strap Converter

In addition to adjusting your bra band, there's a solution for converting bra straps to work under various necklines of your favorite tops and dresses.
Try a clip-on converter piece that attaches to your bra straps at the back to join them together, creating a crisscross back that's perfect for racer back style clothing. A strap converter is another must-have for any woman's multi-tasking lingerie wardrobe.
Lingerie Tip

Polyester extenders with cotton or plush backing that is soft, and not scratchy or irritating against your delicate skin are the best and most comfortable choice.
Look for comfortable hypo-allergenic extenders without metal hooks or eyes for easier and longer wear.
Get A Better Bra Fit

Bra extenders are just right for creating a little extra room at the back of your bra, but sometimes the front needs a little boost too.
Create a perfect fit from all angles with extra padding or breast inserts that can help fill out cups that are too big, or can help maximize your cleavage.
Whether it's extra pads that tuck into the sides of a bra to add extra oomph, or silicone inserts that add a whole extra cup size and create bombshell curves, there are lots of options for enhancing the front of your bra and crafting the perfect fit.
Be Realistic About Extenders

If you're extending the back of your bra too much, changing the straps, and enhancing the cups, you may be better off to simply try a different bra or go up a size.
Extenders and other accessories are great for tweaking the fit slightly, but if you're trying to make major changes to the fit of a bra it's probably not right for you.
You're better off starting back at square one and finding a brassiere that gives you the fit and form you're looking for. Use extenders to give your bras a boost where needed, but not to re-size something that's totally wrong for your figure.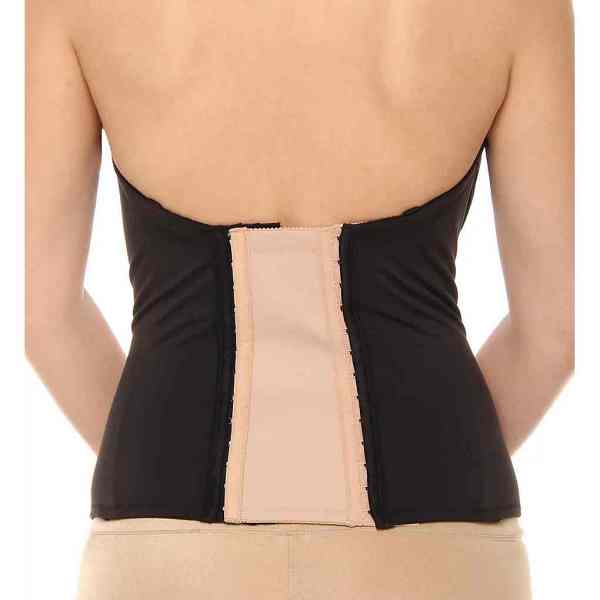 SHOP NOW