Beautiful Balconette Bras:
Ultimate Secrets You Need To Know

FTC Disclosure - If you make a purchase by clicking a link on this page, we receive a small commission. There is no cost to you, and this does not influence our content. 

---
Balconette Bras - Women of all shapes and sizes can agree that they're head over heels for the balconette or balcony bra. No matter what type of figure you have, this is one of the best bras that's flattering on everyone.
Why? It's designed for a beautiful look that celebrates a woman's curves in the best possible way.
If you don't already have a balconette or even a demi bra in your lingerie drawer, or you're wondering why you need this bra style, then lean in and listen as we share some of the ultimate secrets that you need to know...
Balconette Bras Look Great No Matter What Size You Are

Whether you're an AA or an H cup, you can turn heads in this beautiful bra. The key to this lovely style is it's universal flattery in the demi cut cup.
Showing off the upper portion of your bust gives small sizes the illusion of a curvier silhouette and boosts up what you do have.
For larger sizes, the underwire cups and supportive bra band are the key to the lift you need, while the balconette style cups show off the décolletage without the over-the-top cleavage of a pushup bra. Simply put, a balconette offers a feminine and sophisticated look.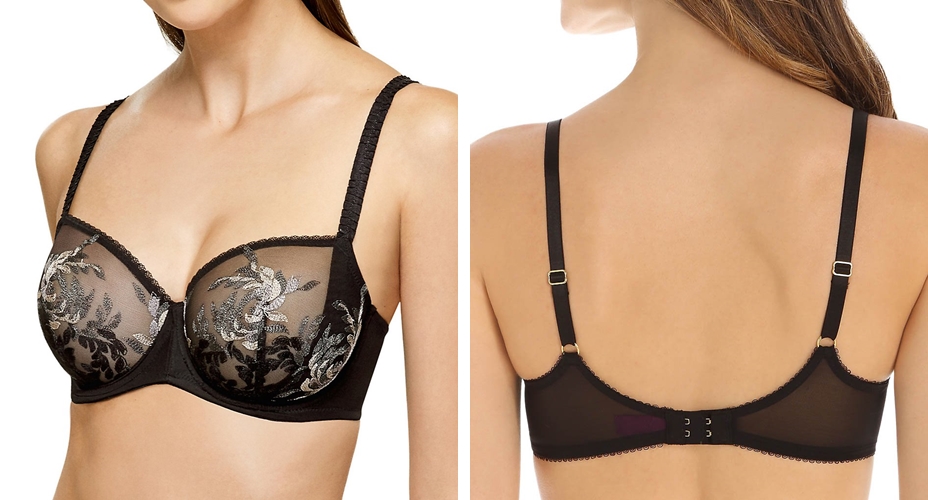 Balcony Bras
These Types of Bras Suit Any Style

                     Carmen's Tip...

Keep in mind that different bra brands vary a lot in terms of sizing, so your regular bra size isn't always the same size in a different style or brand. 
If, you're not sure about sizing or styles, don't hesitate to ask a bra specialist who will be able to help.

Just as we each have our own personal style with our clothing and accessories, the same is true when it comes to beautiful lingerie.
No matter what your go-to look is, there's a balcony bra for you.
From ultra feminine bras adorned in ribbons and bows and classic femme fatale styles in silk or lace, to minimal in microfiber and scandalously sexy in sheer mesh, the options for these demi-cup styles are endless.
Because this is such a popular style, lingerie designers usually always include balconette bras in their collections, so there's never a shortage of choice!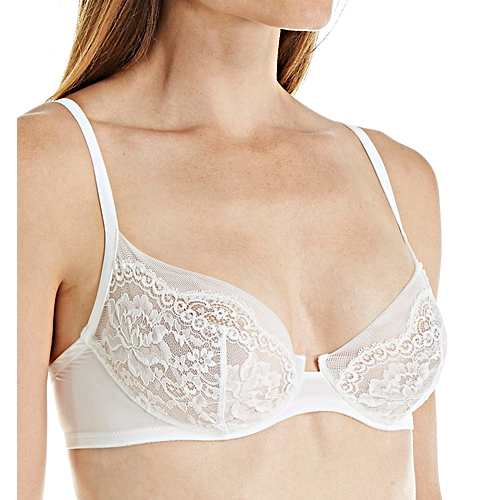 Beautiful Bras And Panties
Half Bras Are Supportive AND Beautiful!

Few bras fall into both the supportive and beautiful categories. Typically they're either sturdy and industrial, or sweet and whimsical, but the balconette bra gives you the best of both worlds.
If you want a more structured fit look for:
wider straps
a thicker bra band
lightly molded cups

If you're opting for a bold and beautiful look:
choose sheer or detailed cups
lace styles with mesh or see-through details
Or, choose a simple microfiber style and enjoy looking feminine and flirty with all the lift and function of this great style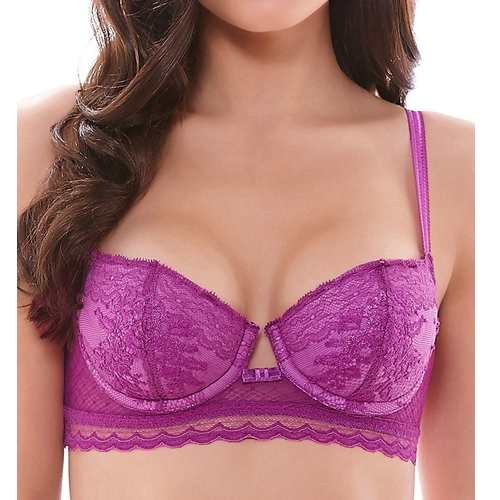 A Beautiful Bra Fit Is Everything

Like any brassiere you'll ever wear, nailing the perfect bra fit is the key to making the balcony bra your favorite piece in your drawer.
If you've tried balconette styles in the past and have felt like you're spilling out of the cups, or not filling them out enough, then chances are you were wearing the wrong size.
Look for comfort, support, and a smooth flattering shape when picking a balcony bra. 

Beautiful Lingerie Is All About Confidence!

Knowing that your curves look undeniably alluring in a great bra, gives any woman the killer confidence that people around her find totally mesmerizing. We like to call it, "accentuating your assets."

When you wear beautiful lingerie that fits well, your self-assurance will grow. Opt for a  balconette bra that fits perfectly and makes you feel special, and you'll exude an unstoppable attitude that will make you simply irresistible!
Bra Shopping