Why The Backless Bra Is The
Most Versatile Style You Need
FTC Disclosure - If you make a purchase by clicking a link on this page, we receive a small commission. There is no cost to you, and this does not influence our content. 

---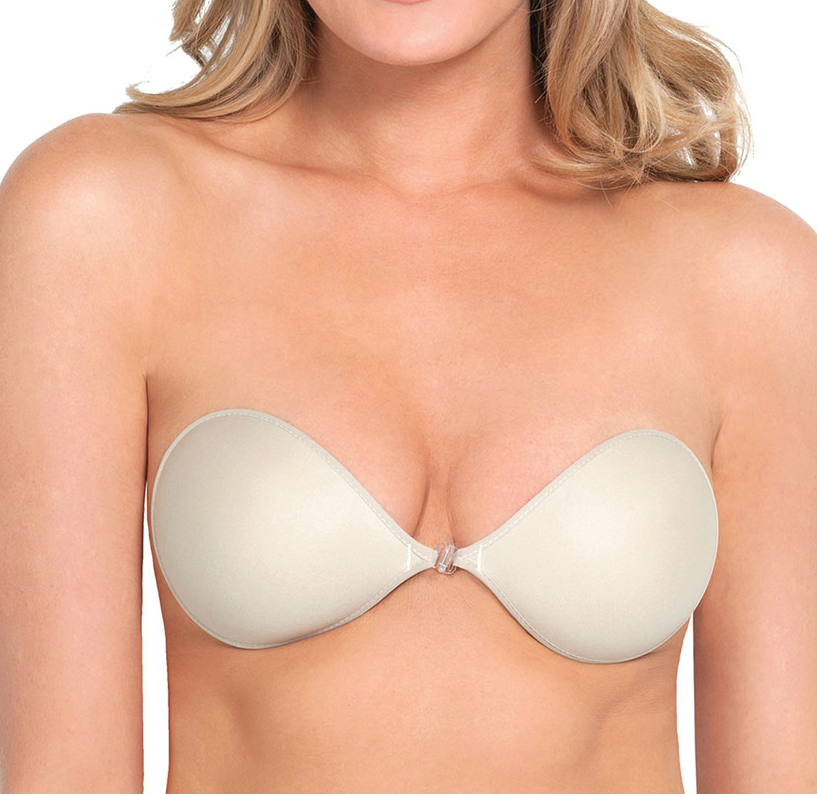 The Backless Bra Is A Lingerie Drawer Basic - If you've ever found yourself getting dressed and changing your bra with every style of top or dress you put on, or wishing that you had a brassiere that gave you more options than a traditional strapless bra, then the ultimate solution is the backless bra.
As soon as you slip into this multi-tasking style you'll be devoted for life.
The ways for adoring this ultra functional style are endless but we've rounded up some of the main reasons for our obsession with the backless bra...

Strapless Bras
 The Backless Bra Is The Ultimate Chameleon

Strapless bras have generally been known as being the most versatile style in your lingerie collection, but there's an even better choice – the backless bra.
Not only does the backless bra give you all of the choices for disappearing under any neckline or strap style that you're wearing, but it also accommodates so many of the barely there styles that are found in the chicest closets.
Tops or dresses with plunging backs are effortless to wear when you slip into this bra style that becomes virtually invisible under anything you wear.
Style Secrets
When bra shopping, you may notice other types of backless bra styles including cut-away cups designed for very low-cut tops.
These are frequently labeled "star cup bras", after the shape of the cut-outs.

 A Must Have Bra Style For Jet-Setting Women

Save room in your luggage for bringing more shoes, accessories and clothing when you reduce the number of lingerie items that you need to pack.
Because of its amazing versatility, the backless bra can take the place of several styles.
By packing this one easy lingerie undergarment you'll be able to wear it under anything you bring on any trip so you can travel lighter.
Women with limited closet space at home will also love the way this one style can do it all without taking up precious drawer space.


 It Saves Your Hard Earned Money

If you're contemplating just one bra for your lingerie drawer that will work with your entire wardrobe, why buy separate strapless bras, adhesive bras, and traditional bras when you can simply buy a backless bra and save your money to use on more exciting things.
This is one of the best specialty bras there is. It means you can invest in one quality backless style that you can wear again and again.
A Backless Bra Is More Versatile

If you want to get even more wear out of your backless bra, there are a few tricks to increase its multi-tasking powers.
Start by choosing a style in a neutral color like black or nude. These shades work under anything in your closet and are easier to wear and pair with other lingerie in your drawer than a pink, blue, or printed piece.
For even more options, look for a backless bra with convertible straps. This lets you wear it totally strapless, one shouldered, halter style, or with traditional straps. A convertible backless bra in a neutral color means endless lingerie options from one simple style.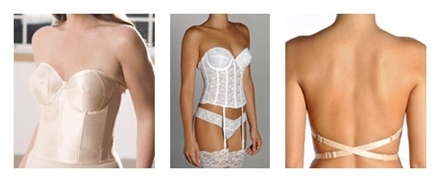 Strapless Bustier
A Backless Bra Does Double Lingerie Duty

Carmen's Tip...

Choose a style with pushup underwire bra cups and a few pretty details such as satin fabric or delicate lace trim, and watch this multi-tasking style take you from every day ordinary to bold and beautiful.
There's functional lingerie, and then there's beautiful lingerie, and the two don't typically overlap.
Beautiful styles for the boudoir typically focus on looking pretty instead of practicality. At the same time, functional bras tend to be plain or industrial looking.
A backless bra is a solution to your beautiful clothing as well as your desire to look and feel sensual.
Because of its plunging back and extra exposure, this style adds an allure that regular strapless bras just don't have.