The Classic Bra Camisole:
What We're Craving This Season
Bra Camisole - No lingerie drawer is complete without at least one camisole bra in the mix.

This style combines two essential pieces into one - a camisole with an inner bra - combining into a must-have item that you'll wear again and again.
Whether you're simply looking for the extra coverage of a camisole, the support of a bra, or want the best of both worlds, this is a classic piece that will meet the majority of your lingerie needs.
You might be new to this intimate apparel style, or if you're a lingerie aficionado like me, your lingerie drawer might already have a couple tucked inside, but there's always room for welcoming the new season with a few fresh camis.
Here's how to get the best of the classic camisole with our current cravings for this season...
  Colorful Camisoles: Pops of Color

One of the easiest ways to get into the spirit of a new season is by adding pieces in the hottest shades.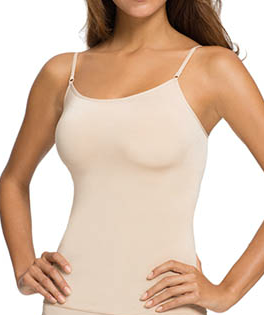 Camisole Bra
Even if no one is going to see your undies, it's a fun way to amp up your style and feel fresh in camisoles and cami sets.
Look for cutting edge colors like:
pretty blush tones
bright chartreuse
tropical inspired turquoise blues
spicy orange shades
If you're feeling bold you can let your vibrant colors peek out, or you can keep your camisole under wraps and just enjoy the season's trendiest colors for yourself.

Sporty Inspiration: Bra Camisole

From designer sneakers, to athletic wear on the runways, there's no denying that the sportswear trend is here to stay.
Get in on the action when you look for details like:
mesh or neoprene fabrics
bright neon colors
contrast seams
special trims like funky elastic straps
sporty racer back styles
Athletic inspired camisole bras are cool enough to wear as outwear, to yoga class, or under your favorite summery tanks.
  Classic Beautiful Lingerie Shades

This spring, and any season, a selection of classic neutrals are an essential part of your camisole collection.
White and black camis will be staples for layering under lightweight sweaters and tees.
A nude style will be part of your regular lingerie lineup, for slipping on under anything from sheer tops to summer sundresses.
Refresh your older, worn out pieces by replacing them with new neutrals that will carry you through every season.
Cami Details Make The Most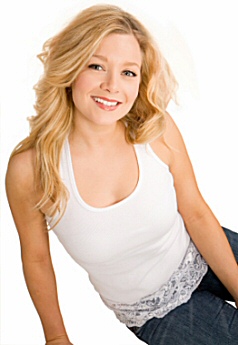 It's easy to add a little luxury to your intimate apparel when you're looking for camisoles with special trims and finishes.
A bra camisole with a lace trimmed hemline looks pretty peeking out from under a basic tee, and adds a hint of glam.
Mixed materials and embellishments can be shown off under low cut tops, and you won't mind showing off decorative straps under a summer tank.
A few extra flourishes can quickly elevate your basic bra camisole from a staple to something really special.
  Cropped Cami Styles Are Hip

The crop top is all the rage and isn't going anywhere, as designers sent pretty spring versions down the runway for yet another season.
Shorter tops call for special bra camisoles in cropped lengths, so make sure to add a few to your collection this summer.
Prep your closet with a:
basic black or nude style
pretty lace cami that can peek out of a cropped cardigan
one in a bright color that can double as a top under a denim jacket or boyfriend blazer.