Valentine Gifts For Men
Valentine Gifts for Men... Looking for last minute Valentine gifts for that special man or sweetheart in your life?
Valentine's Day is a holiday for expressing your love.
Fortunately, during these tough economic times, expressing your love does not have to cost much at all.
The Valentine gift ideas for guys listed below are unique as they come from the heart.
Most are homemade valentine gifts), and their value is priceless - they're given with your heart.

Valentine Gifts For Men

Here are our top 10 Valentine gifts :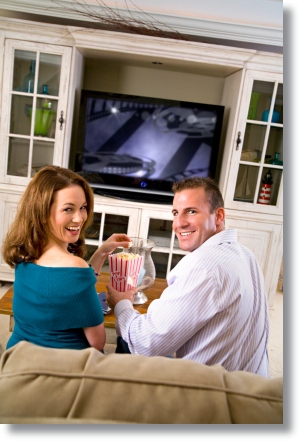 1. Perhaps there is something belonging to the man that you love that needs mending or repairing.
Taking the time to fix it even though you're busy; it shows how much you care.
2. Arrange a phone call or visit with someone dear to your sweetheart that maybe he has lost touch with over the years.
Make this valentine gift for him a time to renew lost connections.
3. Do a household (or yard) chore that you know your man does not like to do.
Step it up a notch and arrange to do that particular chore for an entire month.

4. This is one of the best homemade valentine gifts for men.
Cook his favorite meal. It has long been said that the way to a man's heart is through his stomach; and men love their stomachs.
Most men certainly appreciate a wonderful meal. If you don't usually cook much, this is the perfect opportunity to show how much you love him.
5. Get out old photographs and/or home videos.
Remembering together the special moments you have shared and loved over the years will rekindle the romance and love in your relationship.
6. Stop putting off your dreams or goals.
Has your spouse been after you to take and educational course, get in shape, change up your hairstyle or wardrobe, or buy some pretty exotic bras and sexy lingerie?
How about beautiful lingerie -  pretty lace bras and matching panties? It goes without saying, men love love love seeing their sweetheart in beautiful lingerie. Surprise him and do it!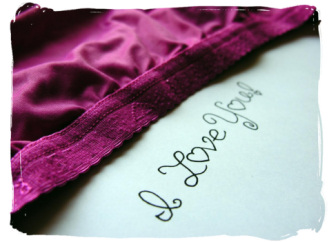 Homemade Valentine Gifts
7. Write a lovely poem or letter to your sweetheart. Grab a thesaurus and maybe a book on poetry from your local library and let your thoughts flow on paper.
Spice it up by making a card out of it with fancy paper and decorations.
8. If your man has an extensive collection of something (music, books, stamps, etc.) try organizing it and archiving it on your computer.
He will appreciate being able to find something quickly and efficiently.
9. Make a special day. Plan a special breakfast, either in bed (with you wearing a sheer nightgown or a pretty chemise in stretch lace or some other sexy lingerie), or at a favorite restaurant.
10. If you decide you do want to spend a little money then silk underwear for him, like silk boxers are a romantic Valentine gift for men.
Of course, if you get some Valentines lingerie or sheer lingerie, or some exotic lingerie for yourself, it's a gift for him too!
Last minute valentine gifts need not cost a fortune. Be creative.
There are many Valentine gifts for men, besides the usual lingerie. You know your honey better than anyone, so put yourself in his shoes, and think about what he would want.
Putting this kind of thought into your gift will show your love in a way that will hopefully continue throughout the year.