Top 10 Valentine Gifts
Top 10 Valentine gifts - Are you looking for last minute valentine gifts that are a little more sentimental or different?
Our guide to the top 10 valentine gifts includes more than the traditional chocolate truffles, French champagne and the ultimate sexy romantic gift of valentines lingerie gifts.
With a little creativity you can really wow your sweetheart this Valentines Day.
So, without further ado, let's take a look at some of our favorite Valentine gifts....
Top 10 Valentine Gifts

1. Arrange for your honey to have a relaxing and soothing day of pampering at a spa.
Something as simple as a facial that includes a massage of the face, scalp, hands and feet can transport your loved on into a relaxing zen like paradise.
There are a multitude of day spas, salon spas and vacation resort spas to choose from that sooth the senses and provide relaxing moments.
Popular treatments and packages may include facials, manicures, pedicures, body treatments, hair and make-up.


Be sure to include a gift certificate to her favorite intimate apparel store for some extra special Valentines lingerie that she wouldn't usually splurge on.
2. Another top 10 Valentine gifts favorite of ours...
If your sweetheart is a romantic at heart and an avid reader, choose a romantic book of famous love letters or poetry, and underline the passages which describe your feelings of love together.
3. A gift of romantic lingerie, especially Valentines lingerie is a wonderful choice.
Look for silk, satin, and lace lingerie fabrics.
Here are some of our favorite sexy valentine day lingerie links:

Chemise In Stretch Lace
Open Lingerie
Pretty Nightie
4. Surprise your loved one with a romantic night or weekend getaway at a romantic B&B. Arrange for a gourmet dinner and tickets to his/her favorite theater production.
End the evening with an after dinner drink and conversation by a cozy fireside. Don't forget to bring along your favorite satin lingerie, or exotic lingerie...

5. One of the best valentine gifts. Pick a nice and sleek wristwatch for your loved one, and show that every moment he/she is on your mind.
This gift will be a forever treasure and every time your loved one pauses to check the time, they'll be reminded of you.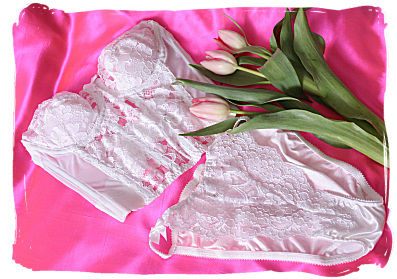 6. Flowers are traditional valentine gift ideas.
Find out your honey's favorite flowers and colors, and work with the florist to create a symbolic bouquet or romantic floral arrangement. Remember to include a card that expresses your feelings.
7. Another great unusual valentine gift is a photo frame that holds you favorite picture of the two of you together. A moment frozen in time that symbolizes the love you share.

8. This is one of the best homemade valentine gifts.
Make a romantic evening of it with candles, low lights, and soft music, and cook your loved one's favorite meal.
Make it a gourmet extravaganza and don't forget to include your honey's favorite dessert. You loved one will appreciate the gesture more than you know!
9. One of the most popular top 10 valentine gifts is a gift of fragrance - carefully selected perfumes, eau de toilette, eau de cologne or eau de parfum are reminders of very intimate moments together.
Nestle this gift with some pretty satin lingerie, or sheer lingerie for a more personal touch.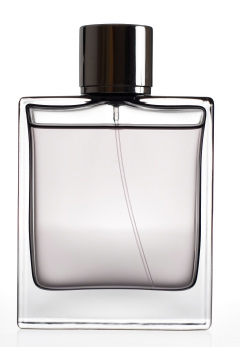 10. A gift of jewelry is one of the best valentine gifts. A heart shaped pendant, or a bracelet gift inscribed with a phrase of love, or the date that you first fell in love.
And, of course the ultimate in valentine gift ideas is the gift of an engagement ring. What could be more romantic than becoming engaged on valentines day?

---
Leave top 10 Valentine gifts and return to beautiful lingerie